Model 1:43
1971 Stutz Blackhawk Convertible, by PremiumX
white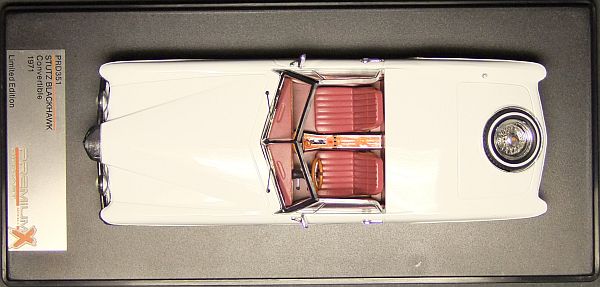 The second version of the open Stutz Blackhawk Convertible that was issued by PremiumX shows a white car.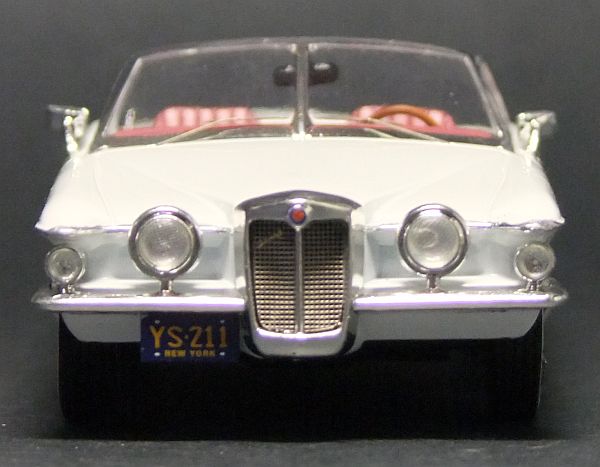 The original car is unique, so this color-variation is pure phantasy.

Always difficult for a modelcar-company to sell some more models, when the original car exists in only one color...

The white looks quite good, I have to admit.

The advantage of the convertible, compared to the coupe, is that you can see all the details of the interior.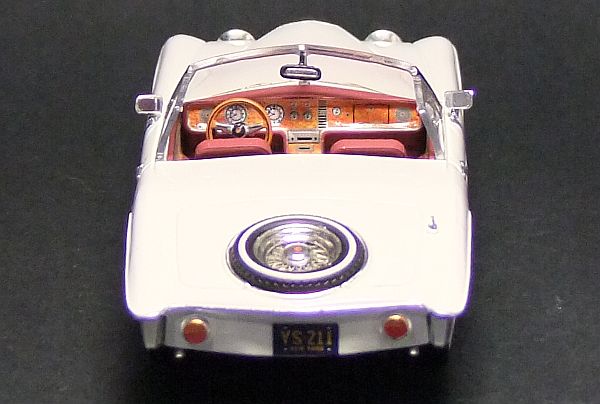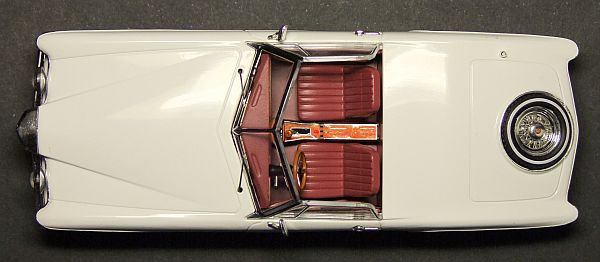 Here the white convertible is placed next to the Knievel-inspired 1971 Blackhawk.