Model 1:43
1971 Stutz Blackhawk, by PremiumX
two-tone blue

The fourth model of the 1971 Blackhawk Coupe that was created by PremiumX obviously was inspired by the original car that was once owned by Evel Knievel.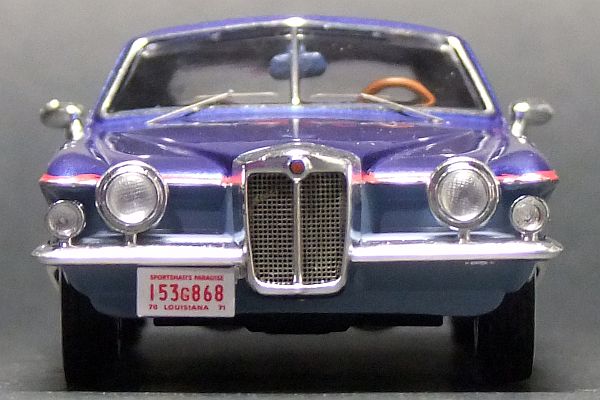 The Blackhawk always looks good in a two-tone color, darkblue / lightblue is definitely a good choice.

Like the original Knievel car, the model shows an additional red stripe around the car.
Nice accent to the chrome trim.


Here you can compare the original 1974(!) Knievel car to the modelcar, which is a 1971 model.

On this photo, you can see some of the details of the interior.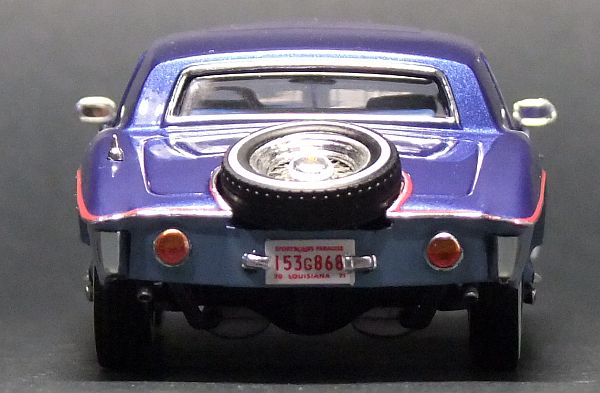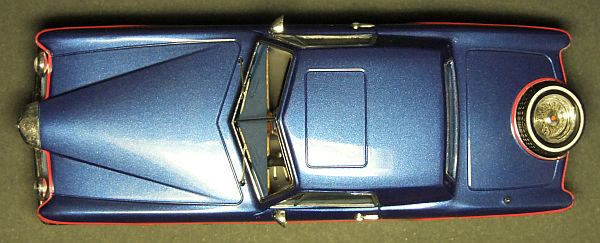 Here the Stutz-model is placed next to a Vector M12.