Monteverdi-Museum
Binningen, Switzerland
Part 2:
Hai 450SS / Hai 450GTS
Hai 650 F1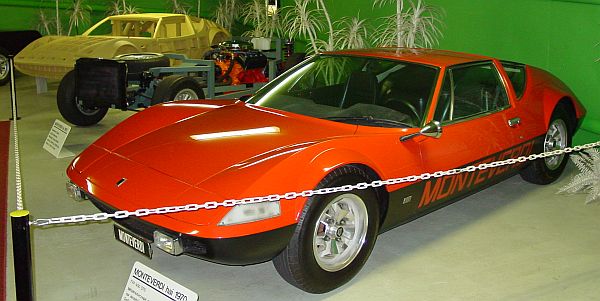 Monteverdi Hai wooden mould, chassis, and car
In 1970, the Hai 450SS was presented, the ultimate sportscar.
(Hai: German word for shark)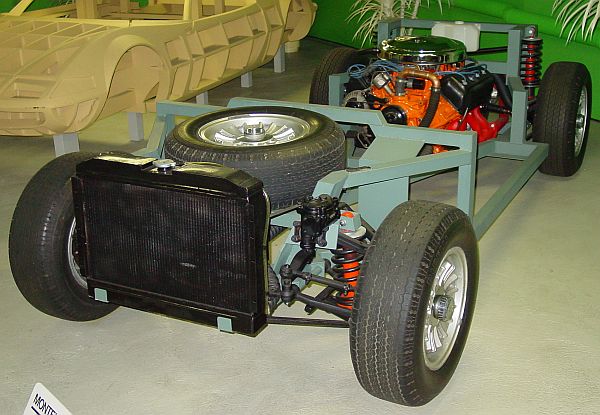 Monteverdi Hai Chassis
Monteverdi produced a chassis, and added a 450hp Chrysler engine.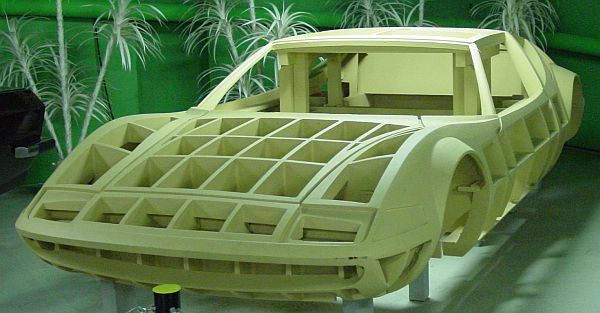 Monteverdi wooden mould
The body as a sculpture...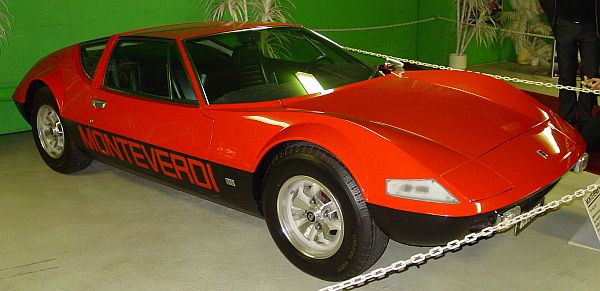 Monteverdi 450GTS
Typical for Monteverdi: there are more questions than answers about these models.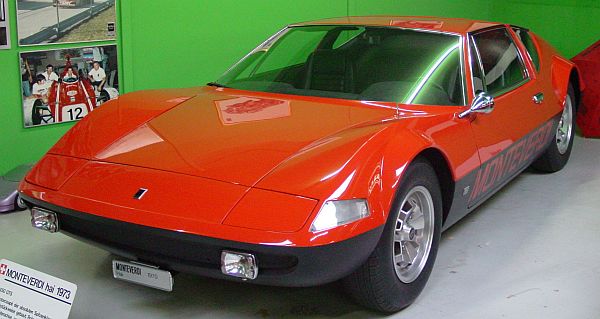 Monteverdi 450GTS, 1973
In 1973, a modified version was presented, the 450GTS, the main difference was a longer wheelbase.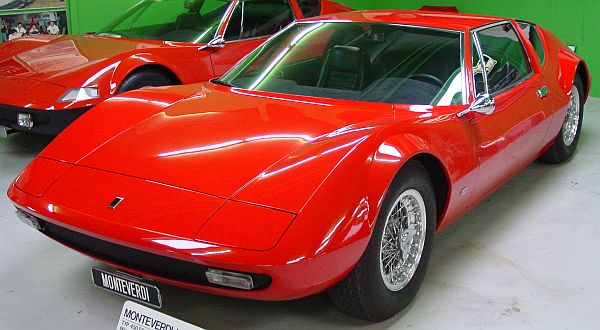 Monteverdi 450SS, "1970"
Several years later, Monteverdi found someone to build two replicas.
Today, nobody really knows which car is original, which is not, the only fact is that three Hai 450 are shown at the museum, plus an additional chassis.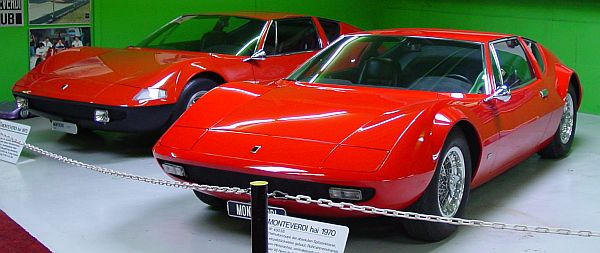 The all red Hai is said to be a 450SS, most likely this is a later built Hai, which looks like the SS-version, but shows the wheelbase of the GTS-version.

At the Monteverdi Museum there is also a collection of about 10000 model-cars, quite impressive, even if there are a some low quality models included, too. I just show here a model of a Hai 450.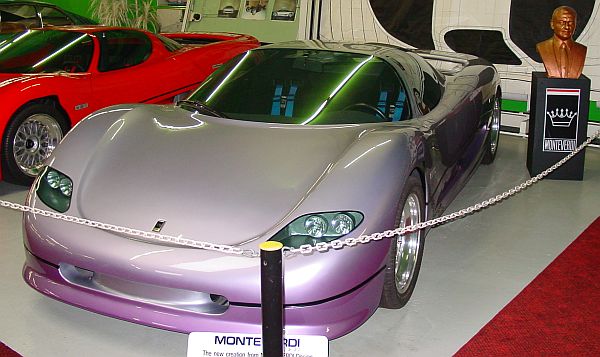 Monteverdi Hai 650F1, 1992
In 1992, after Monteverdi bought a Formula 1 team, he built a new supersportscar, the new Hai 650F1.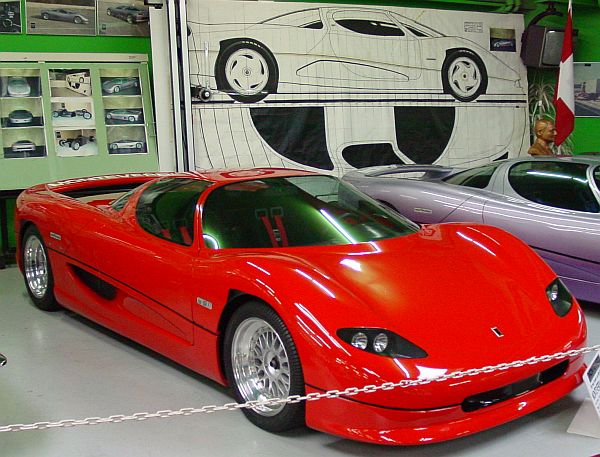 Monteverdi Hai 650F1, 1995
The car was based on a real Formula 1 chassis, powered by an engine that was used in Formula 1 races, that is the reason for adding "F1" to the name.
When you know that the Hai 450SS, or 450GTS had 450hp, so you will expect that the Hai 650F1 is powered by 650hp, and... you are right!
Monteverdi got some orders, most potential buyers didn't want to know the price, they just wanted to get the car,
but Monteverdi decided to keep all three cars for promotional use.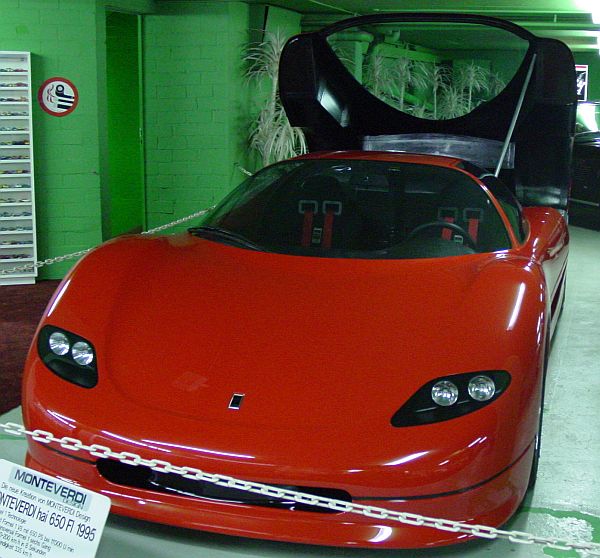 Monteverdi Hai 650F1, 1995
Monteverdi-Museum, part 1: street-cars
(375L, 375S, 375/4, High Speed, Palm Beach, Sierra, Tiara)
Monteverdi-Museum, part 3: Off-Road-Cars & Formula Race Cars
Monteverdi at the Oldtimergala 2006