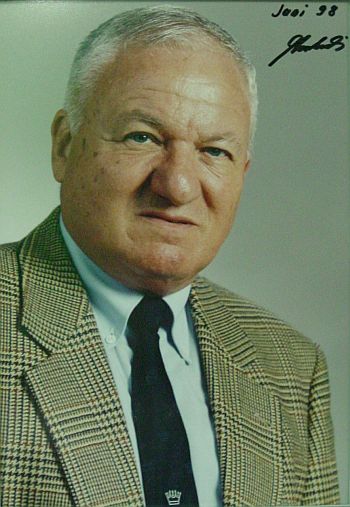 Monteverdi-Museum
Binningen, Switzerland
Part 3:
Off-Road Cars & Formula Race Cars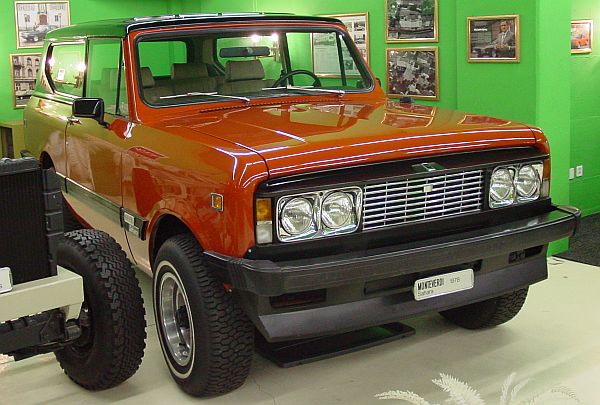 Monteverdi Sahara, 1978
After the oil-crisis, Monteverdi had to think over his model-range.
Sport-Coupes with big engines didn't sell, after 1973.
He had the great idea to produce a luxury Off-Road car.
Monteverdi started production with two different models, both based on the International Scout.
The cheaper one, called Sahara, showed just a few modifications at the body, but the interior was more luxurious.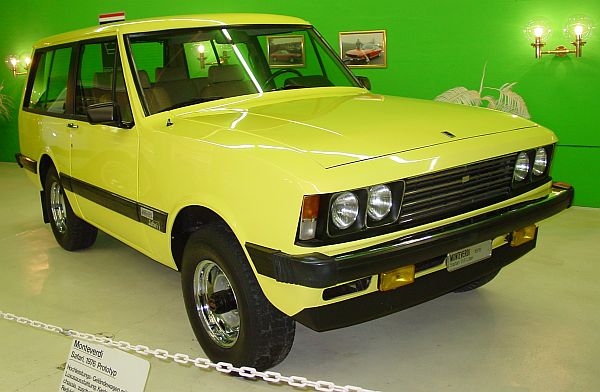 Monteverdi Safari prototype, 1976
A complete redesigned car was the more expensive Safari.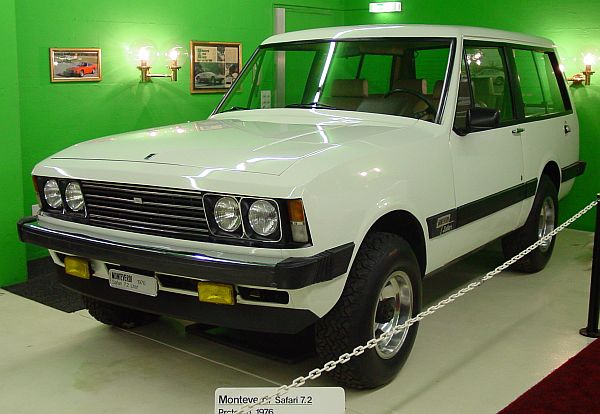 Monteverdi Safari 7.2 prototype, 1976
Most of these cars were exported to oil-.producing countries, and so Monteverdi offered the good old Chrysler engine, again.
So the oil-sheiks were able to enjoy the car :o)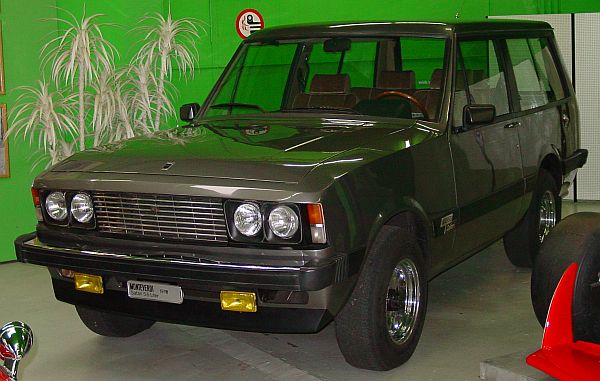 Monteverdi Safari 5.6, 1978
Monteverdi also built a prototype with two additional doors: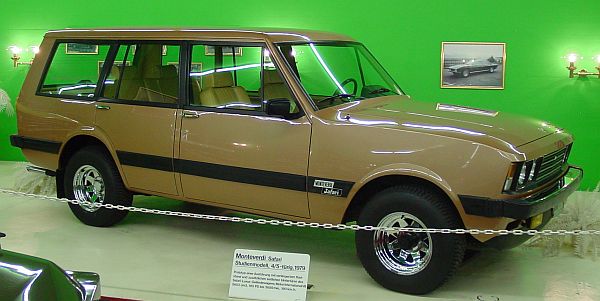 Monteverdi Safari 4/5-door prototype, 1979
During the late 70's there was an increasing demand for armoured cars, Monteverdi tried to get into that market, too.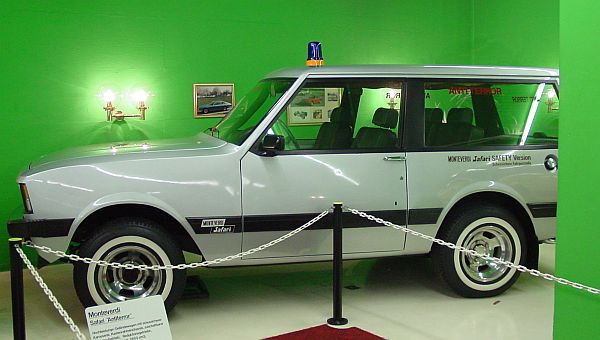 Monteverdi Safari "Antiterror"-prototype
Peter Monteverdi built about 1000 4WD-cars, when International discontinued the Scout-model.
So Monteverdi used his experience to construct an off-road-car for the Swiss Army,
even a civil-model was included, but the car didn't get into production.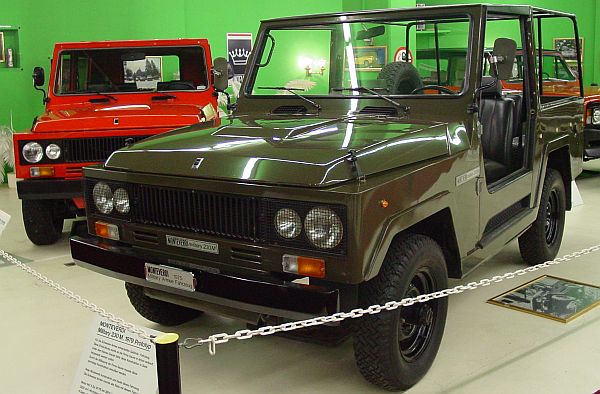 Monteverdi 230M (Military) prototype, 1979 (background, red: 250Z prototype, 1979)
After that, Monteverdi concentrated on designing prototypes, special editions, or even watches.
Below you can see a special edition of a Range Rover: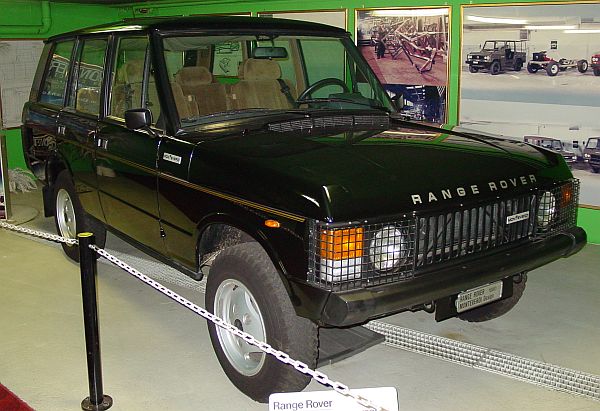 Range Rover special edition "Monteverdi Design", 1980
Since the beginning, Peter Monteverdi was interested in race cars.
One of his first projects was a go-kart, which was built under the label of MBM (Monteverdi Binningen Motors).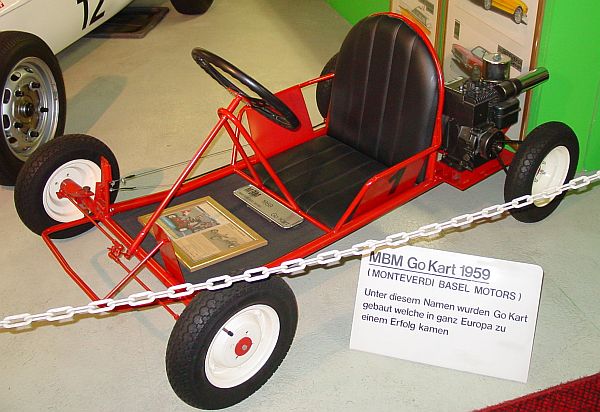 MBM GoKart, 1959
MBM also was able to produce a successful Formula Junior racecar.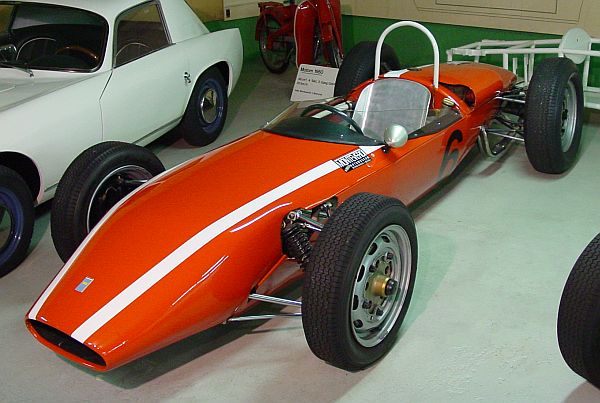 MBM Formula Junior, 1960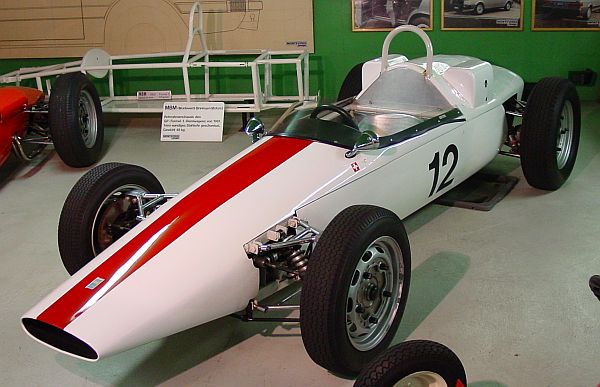 MBM Formula 1, 1961
Even a MBM Formula 1 car was quite successful, but after an accident
(the rest of the wreck is included in the foundation stone of the museum-building!),
Peter Monteverdi decided to stop his racing-career.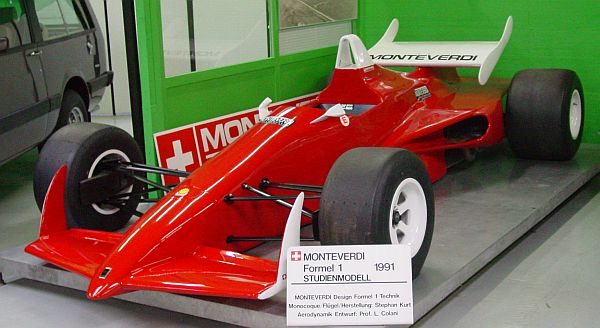 Monteverdi Formula 1 mock-up, 1991
In 1991, Monteverdi started his activities in the Formula 1, again.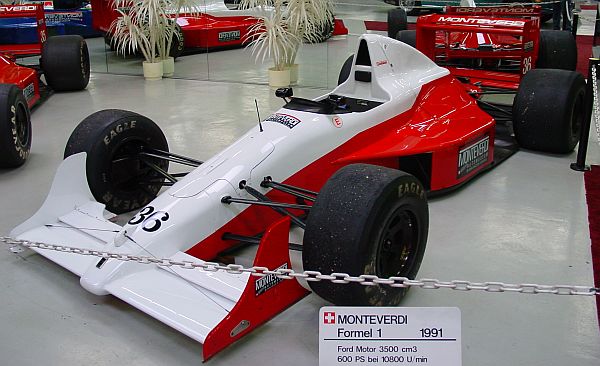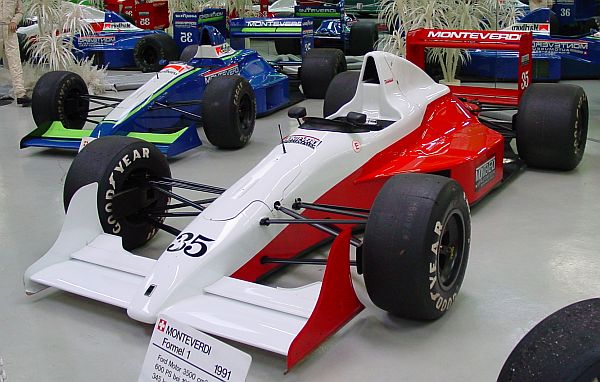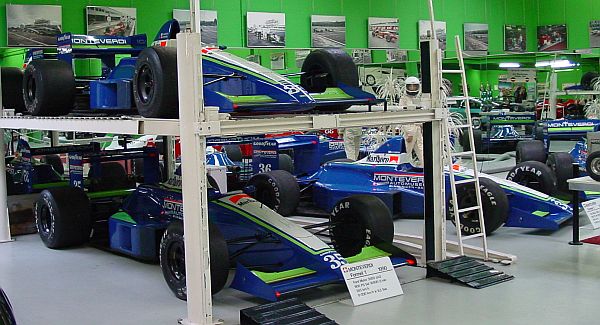 Monteverdi-Museum, part 1:
street-cars
(375L, 375S, 375/4, High Speed, Palm Beach, Sierra, Tiara)
Monteverdi-Museum, part 2:
Hai 450 SS/GTS & Hai 650 F1
Monteverdi at the Oldtimergala 2006