Orca 113
Geneva Motor Show 2003 / 2005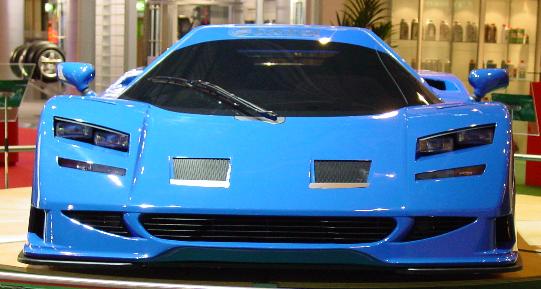 Switzerland is well known for chocolate, cheese, snow, and mountains.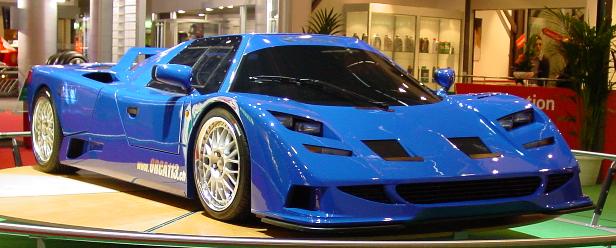 Car enthusiasts will probably remember the cars of Monteverdi,
and Sbarro is a highlight of each Motor Show of Geneva.

In 2003, there was another Swiss car:
The Orca 113!
Put together within several years, by the idea of a single person.
Now, there are plans to produce a small series of this traditional long-distance-racing-car.
Only 99 cars will be produced.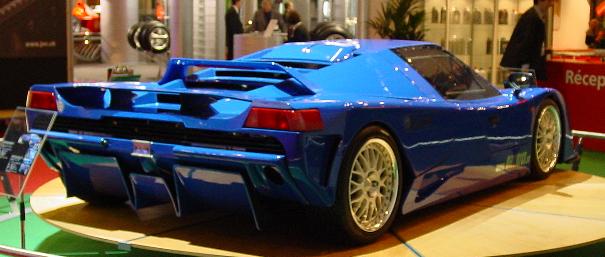 Technical data:
V8-engine, 650hp
weight: 850kg
length: 402cm
width: 202cm
height: 96cm(!)
top speed: over 360km/h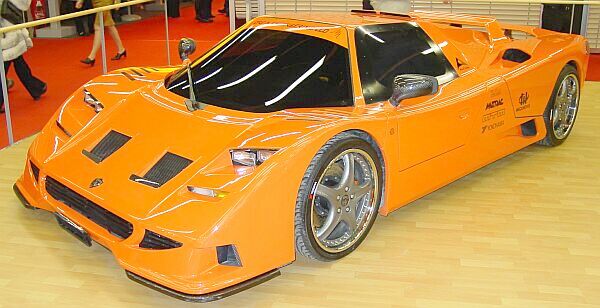 In 2005, Orca showed the same car at Geneva, again,
it was recolored orange, and the location was better.

Production will start soon.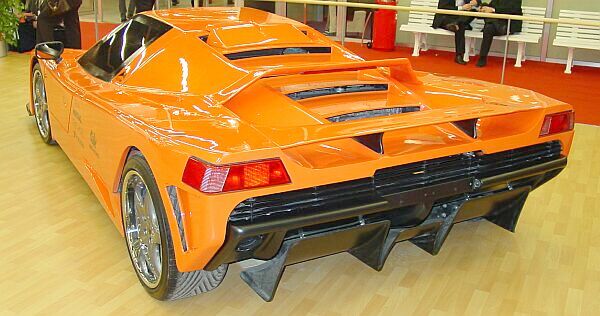 Two other models will be produced, too.
One open-top version, also limited to 99 cars.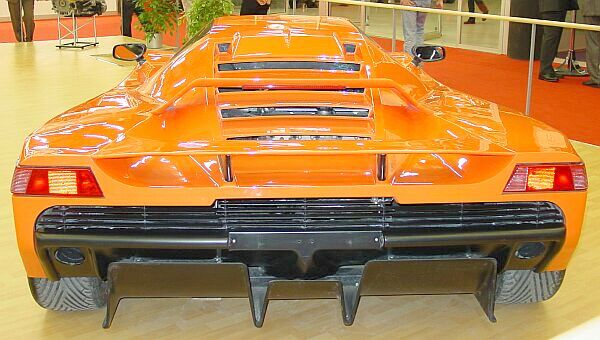 The other model is the SC7: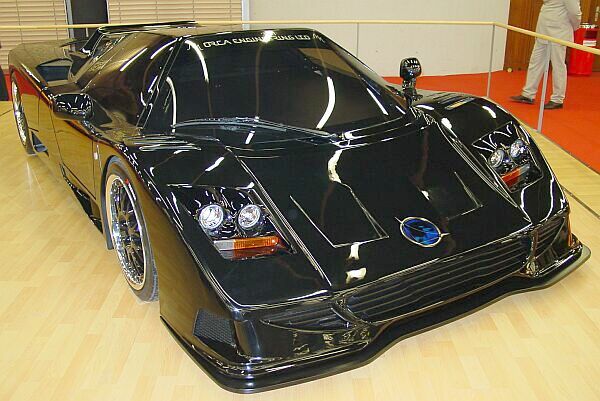 This car is even more powerful, having an engine with 800hp!

This car will be built only 7 times,
and as far as I have heard these cars are already sold!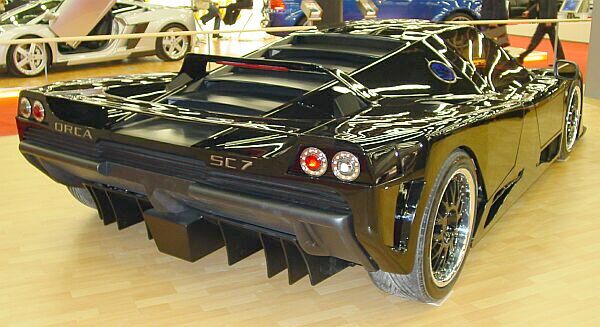 back to 2005 Geneva Motor Show