Paul Casey in Concert
Bad Nauheim, 17th August 2003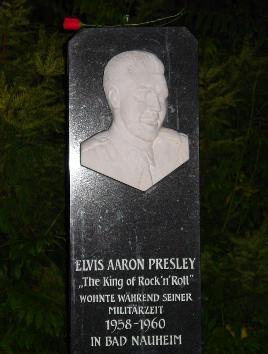 Elvis Presley lived from 1958 to 1960 at Bad Nauheim,
the reason for having a concert with Paul Casey at this little town in Germany.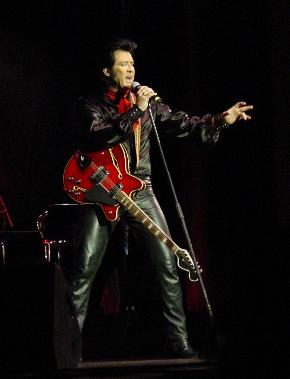 Paul Casey in action!
Sorry, most of the pictures are not showing a good quality.
Paul WAS Elvis,
and so a lot of my pictures are blurry, because he was to fast for my digital camera...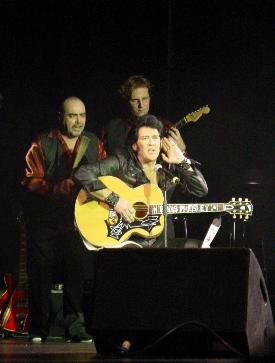 Elvis unplugged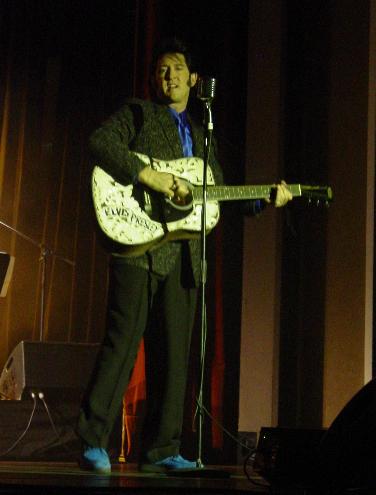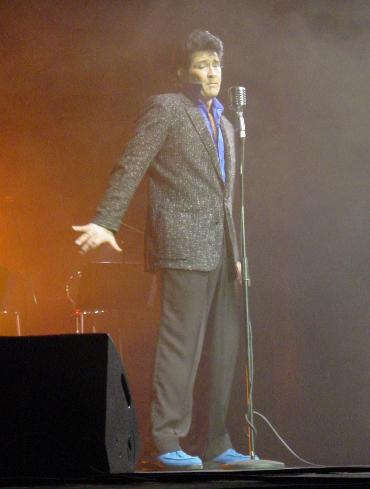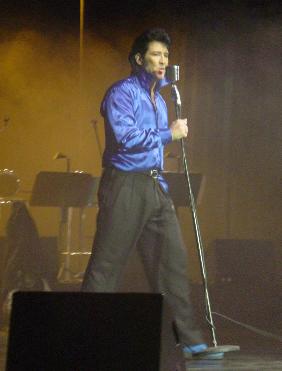 Blue Suede Shoes...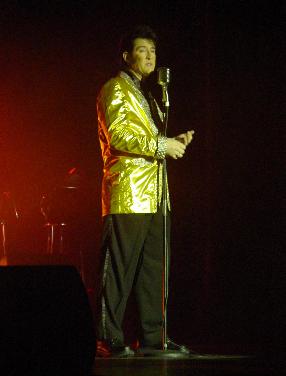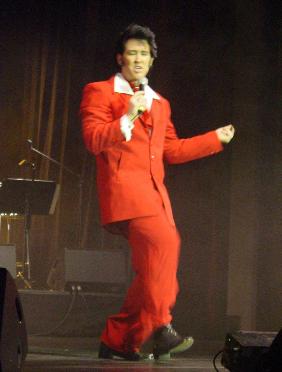 When Paul had to change his outfit,
Sonny West, Elvis' bodyguard, and Ed Bonja, Elvis' photographer told some interesting stories.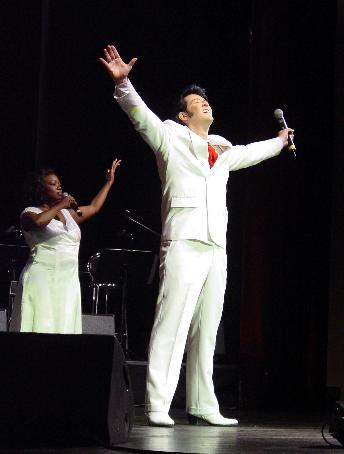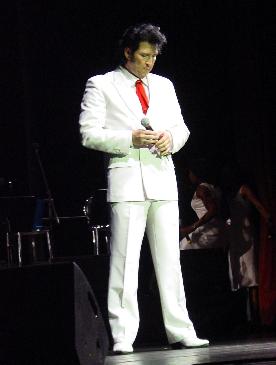 To see the official homepage of Paul Casey:
click here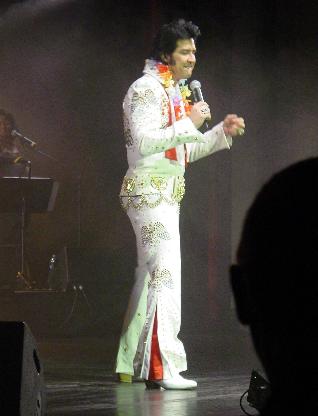 Have a look at his Stutzes:
1971 Blackhawk
1975 Blackhawk