Tony Alvarez'
Photo Album
In December 2003, I was contacted by the son of Tony Alvarez.
He told me that his father has worked for the Stutz Company in a garage at Queens,
from 1971 to 1988.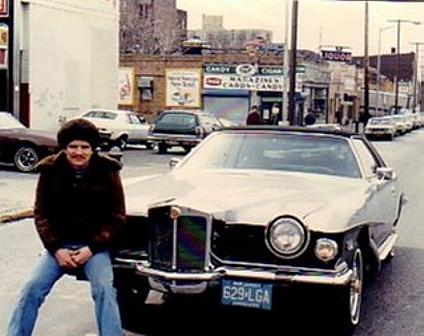 He sent me some stutzy pictures, showing his father, and some of our most favorite cars.
Here, Mr. Alvarez sitting on a 1979 Bearcat (?).
The photo was taken near the Pontiac dealership, where he was hired.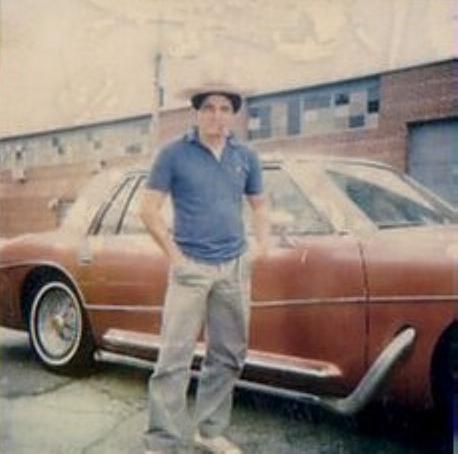 Sorry, the photo is blurry, but I wanted to show all photos...
Tony Alvarez in front of a Stutz IV-Porte, this was placed in front of the garage, at Queens.
Perhaps this is this IV-Porte?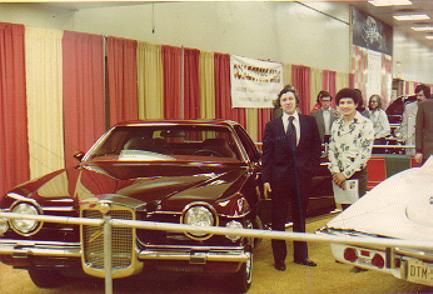 Here, some photos showing Stutz' mechanic #1 with some other persons of the Stutz stuff.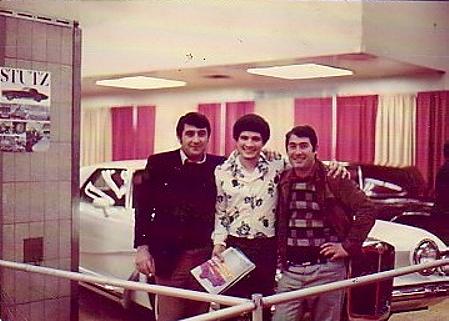 These two persons, next to Mr. Alvarez, I have seen before,
on a photo with James D. O'Donnell, and his wife,
standing next to the Saudi Arabian Royale, in front of a airplane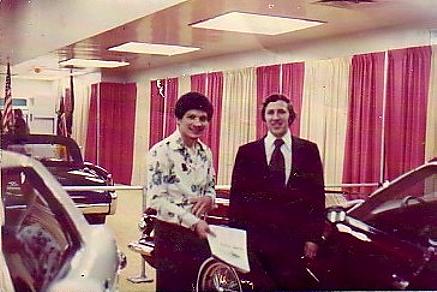 These photos were taken at a local motor show, in the Mid-70's.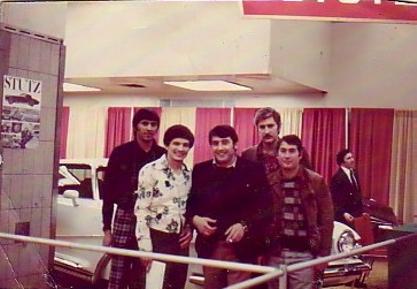 Have a look at the pillar, there is the 1972 big folder, a wonderful collector item.
I'd like to know more about the persons on this photo...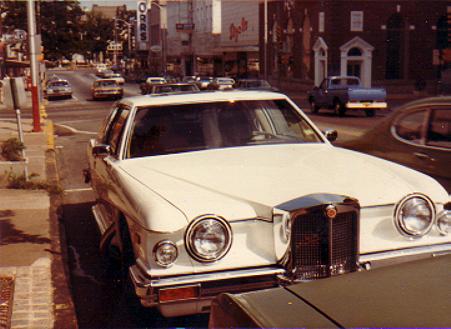 A late Blackhawk, to be more exact: it's a 1982.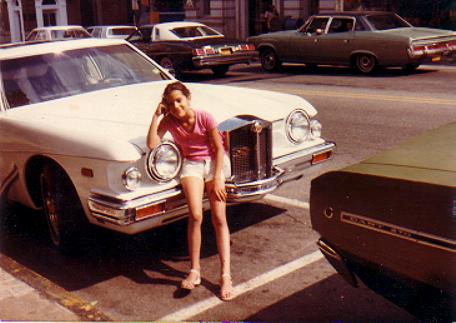 Tony Alvarez' daughter in front of the same car.
Several years later, she was driven to her high-school graduation in a pearl-white Bearcat II.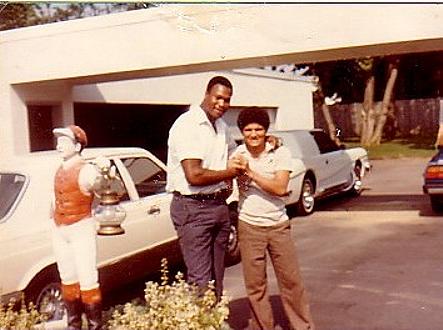 Tony Alvarez with Larry Holmes, box champion, and first owner of that 1982 Blackhawk.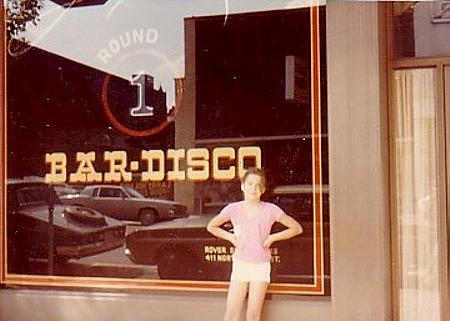 Larry Holmes' restaurant with Mr. Alvarez' daughter.
Have a look at the window, so you can see a Stutz, in front of the restaurant.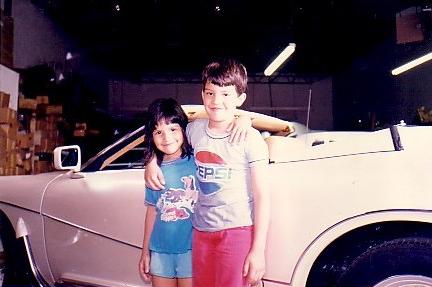 Tony Alvarez' children in front of a 1988 Bearcat II.
Thank you for sharing these photos with the Stutz-fans!