Pininfarina Ferrari 512S Modulo
designed by Paolo Martin
1970

At the Geneva Motorshow of 1970, Pininfarina showed this breathtaking concept-car, designed by Paolo Martin.

When you have a look at the front of this car, you will be disappointed to see a real UFO...

The ultraflat body was put on the chassis of a Ferrari 512S-racer.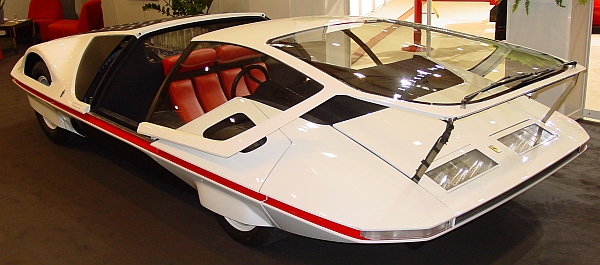 You have to be very sporty to enter the car...

The side-view shows that all wheels are covered by the body.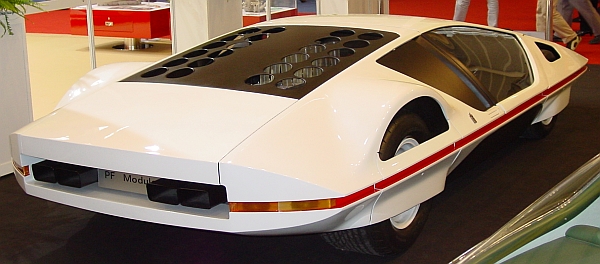 Back in 1970, the car was black, later the prototype was recolored.

You almost have to lie down, to get that rear-view.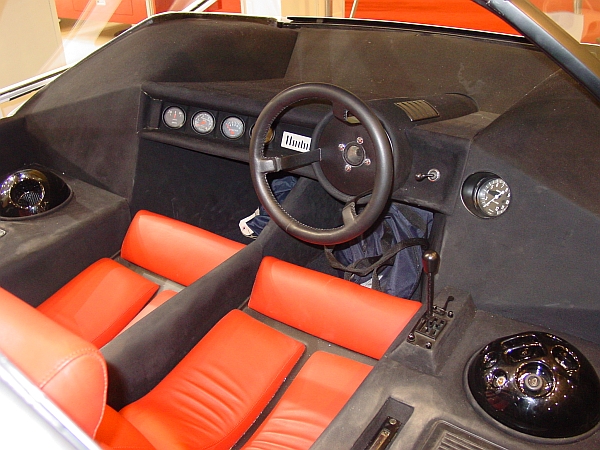 The interior, concentrating on the basic instruments, no luxury.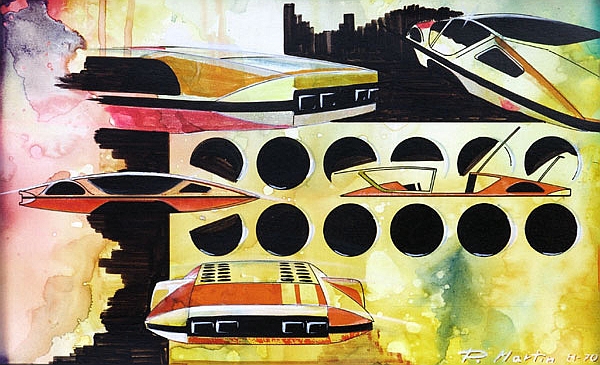 Thanks to Paolo Martin for additional sketches.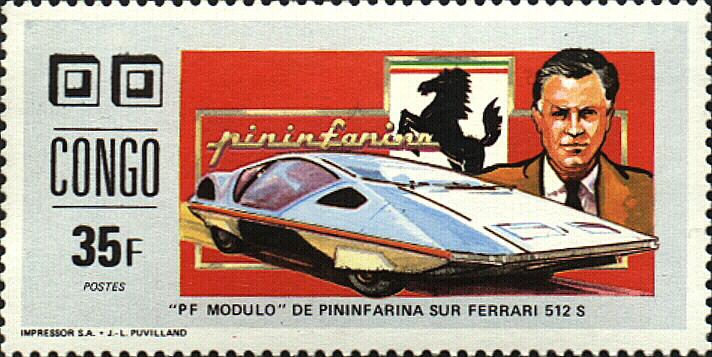 stamp from Congo, featuring the Pininfarina Modulo
These pictures were taken at the Geneva Classics 2006.

Today, a model in scale 1:43 is available.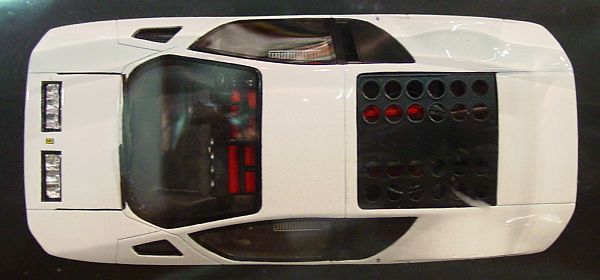 back to website for Paolo Martin