Plymouth XNR
This concept car was built in 1959 by Ghia and was presented in 1960.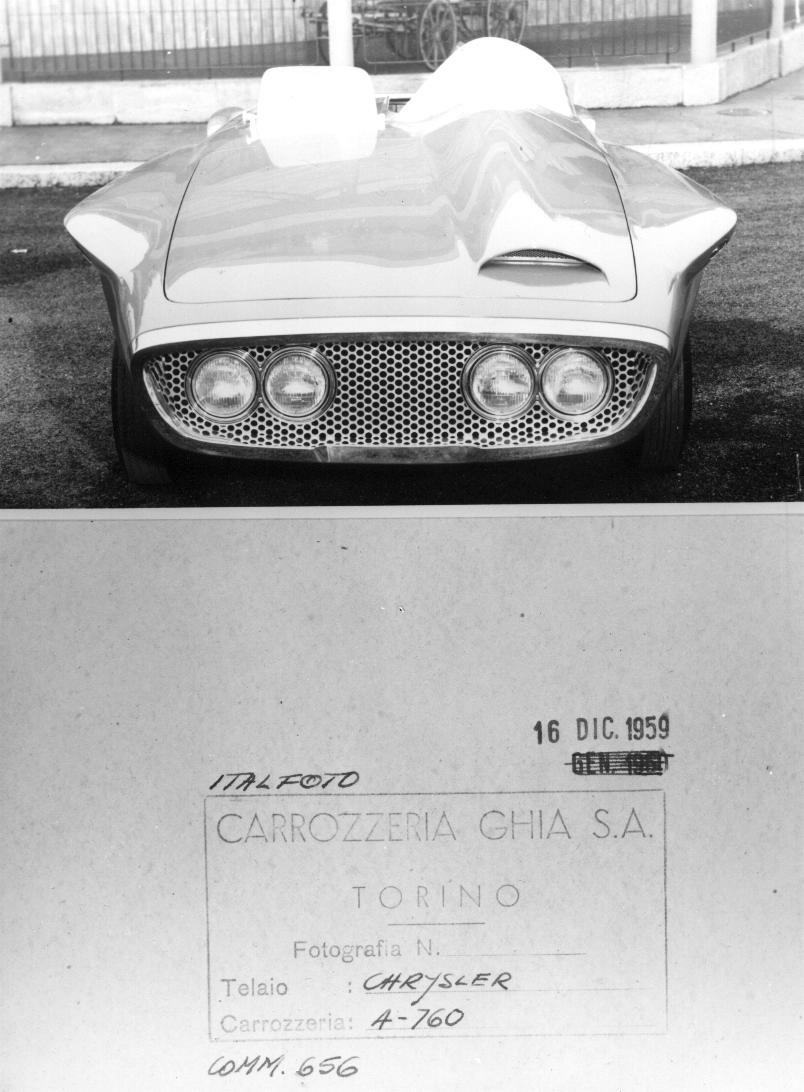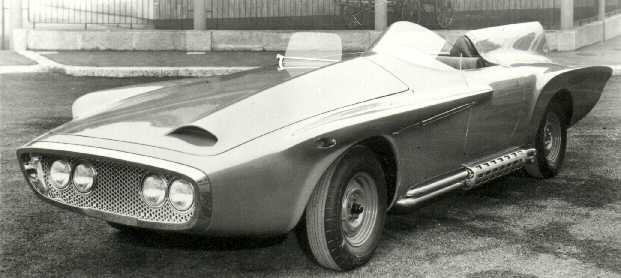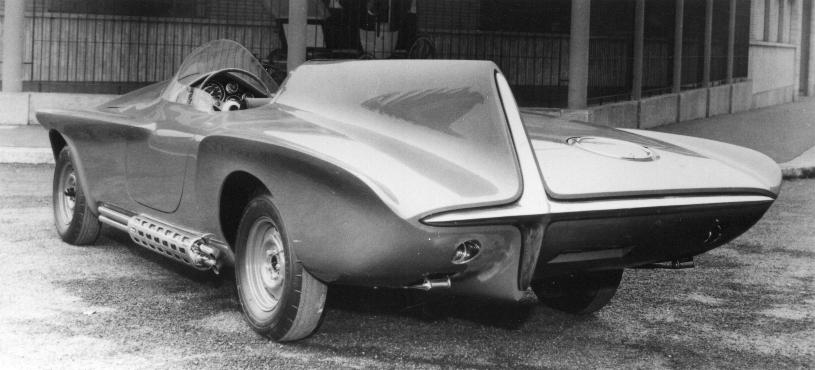 The red XNR, designed by Virgil M. Exner was powered by a six-cylinder Chrysler engine.
It was estimated to produce about 200hp.

The car had a wheelbase of 106 inches.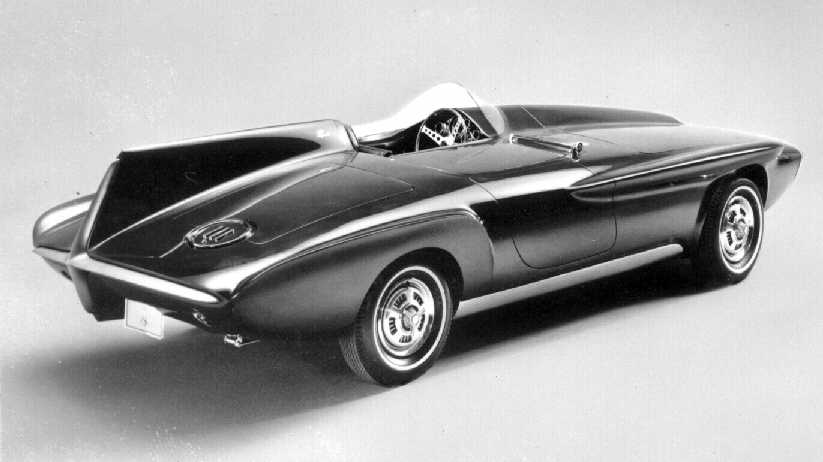 Here is a collector card, showing the red Plymouth XNR.
Thanks to Fred Kendall for this item!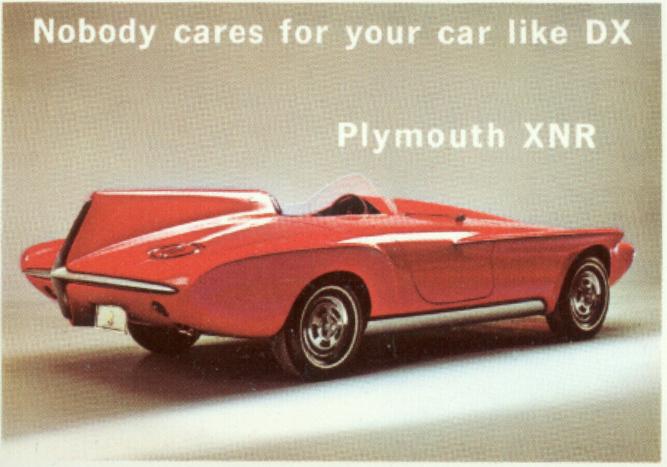 literature:
Motor Trend, May 1960 (5 pages (including cover), 8 photos)
go to:
Virgil M. Exner, sr.
Virgil M. Exner, jr.