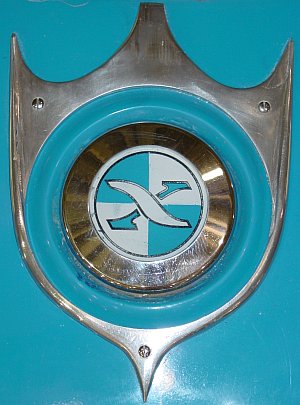 Simca Special
designed by Virgil Exner, jr.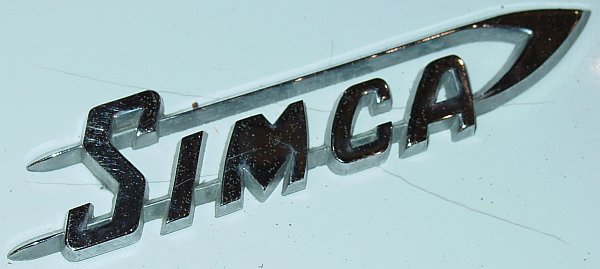 At the University of Notre Dame, Virgil Exner jr. created his dream-car as master-thesis.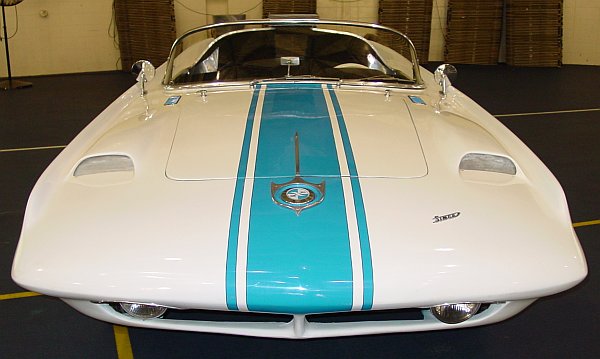 Thanks to Paul Farago, a sports car dealer in Detroit,
he found a cheap base for his project, a 1950 Fiat chassis, and some mechanical parts of a Simca.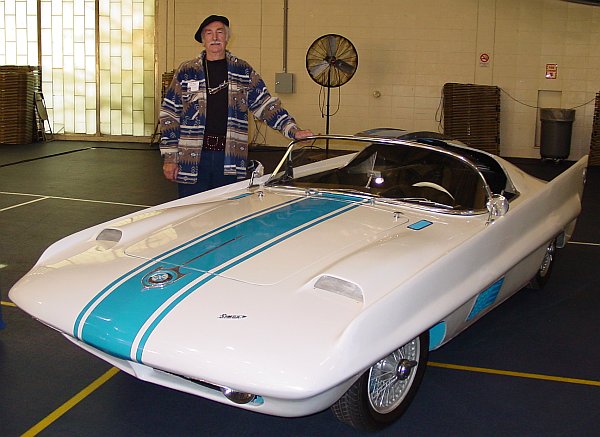 Simca Special with Beau Hickory
The glassfibre body was moulded by Exner himself, at the Dual-Ghia assembly plant.

"Road & Track" featured the car in the issue of April 1959,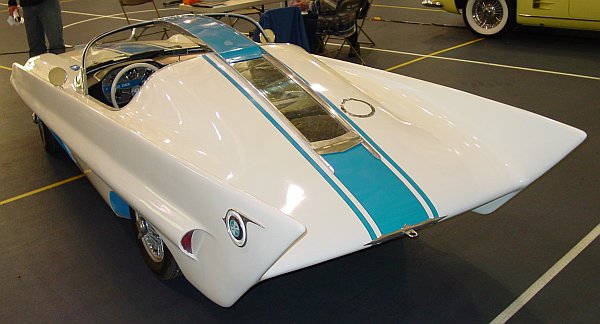 Simca showed the car at the International Motor Show of Paris of the same year.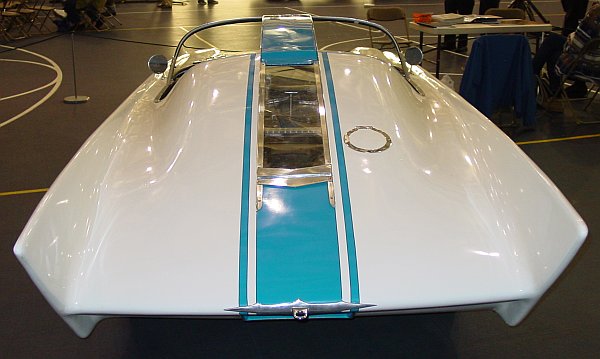 Later, the car was sold to a Chrysler dealer, and in 1965, the car was bought by Beau Hickory.
Under his hands, the car was converted from a show-car to a daily driver,
adding the panoramic windscreen (coming from an Opel), and the T-Bar-roof.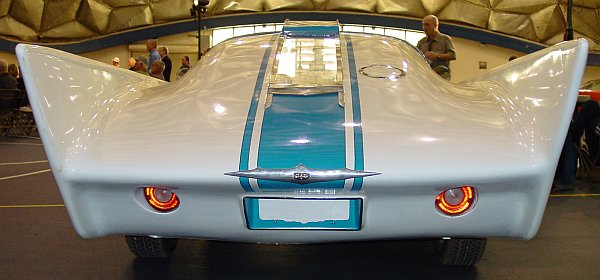 Years later, the car was sold to a friend of Beau Hickory,
he did some additional work on the car, for example, the engine was replaced by a Datsun one.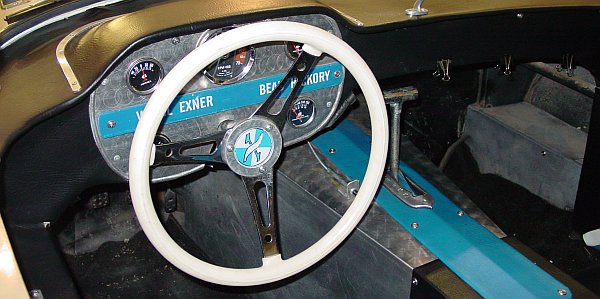 In 1984, Beau Hickory heard that the car was neglected at a service-station,
so he had to act, and was the owner of this prototype, again.

In 2004, the car is back in good condition,
and Mr. Hickory is searching for a new home for his Exner-Show-Car.
The car was listed for the Scottsdale (Arizona) auction, January 28-29, 2005.
The car got a high-bid of $ 185,000.00, but didn't meet the reserve-price!
These photos were taken at the "Era of Exner Event"
Literature:
Road & Track, April 1959 (3 pages, 6 photos)
Classic & Sports Car, May 2004 (4 pages, 13 photos)