Stutz Blackhawk 1969
prototype
photos by Greg Ryckman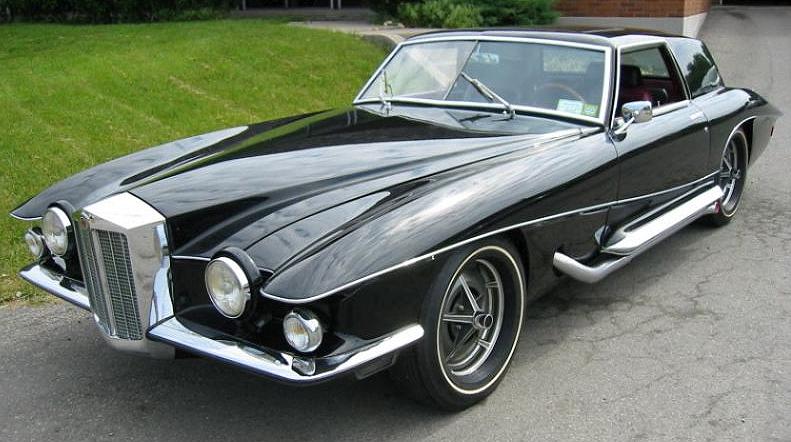 These wonderful photos were taken by Greg Ryckman, the second owner of the very first Stutz.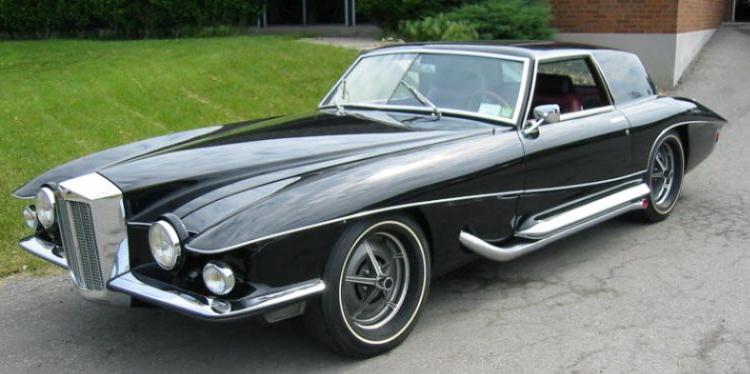 For the photos, he put a set of original Firestone LXX-tires on the car,
a set of 40 year old tires, not for driving anymore, but they still look phantastic.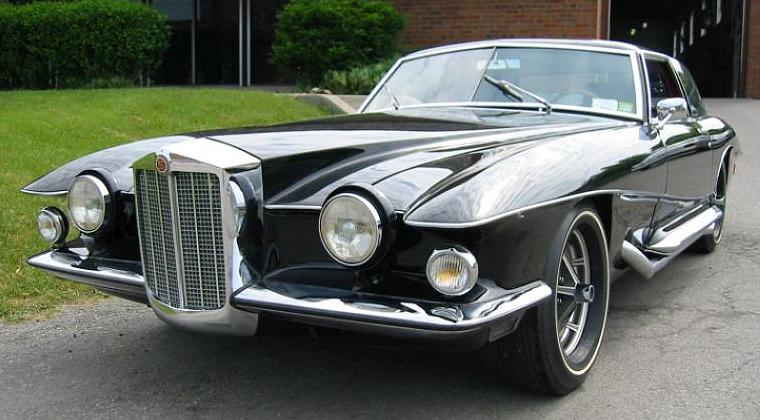 The front is very impressive!

The side-view... beautiful...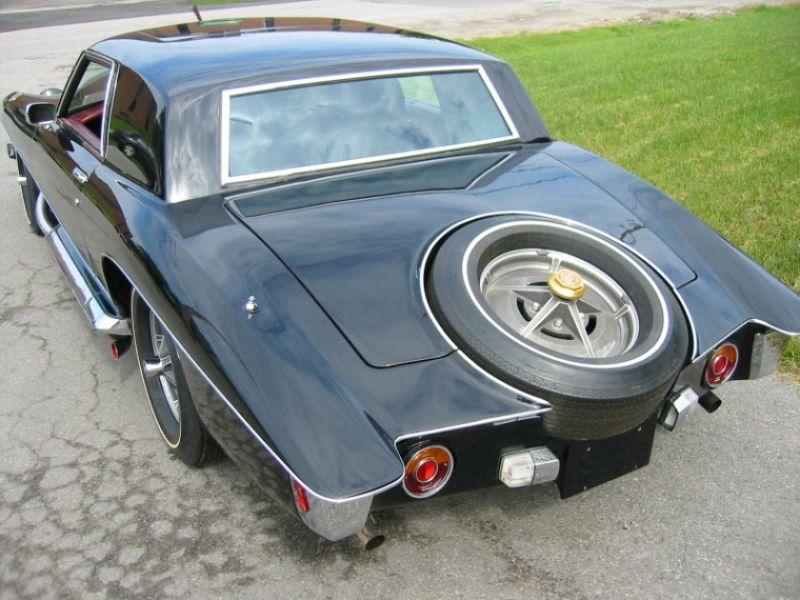 On this rear-view, you can see the big rear-window,
a feature that only the two prototypes had,
the other prototype was purchased by Elvis Presley.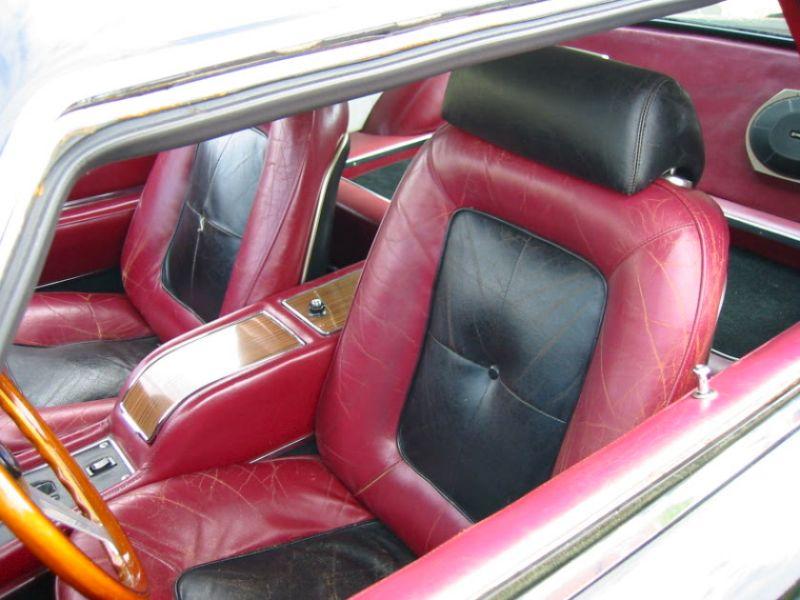 The interior-photo, showing the original leather, in wonderful condition.
This car is more than 40 years old!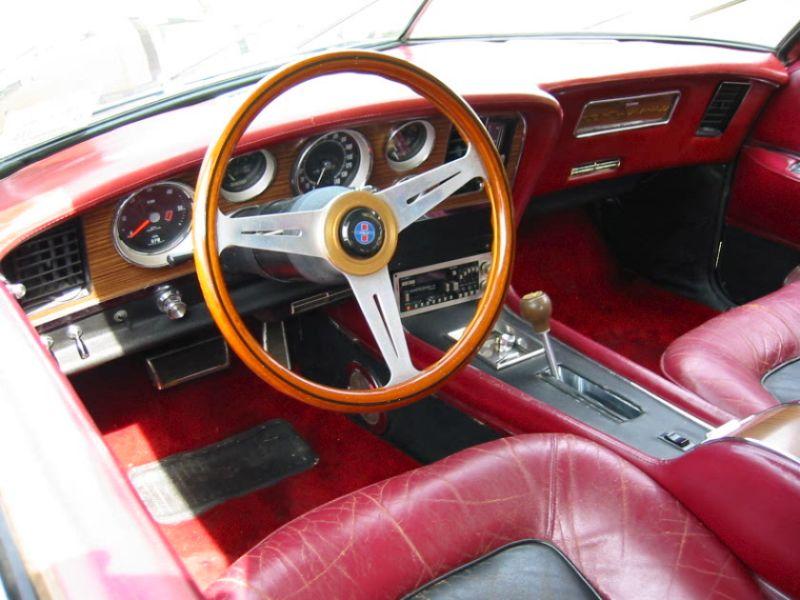 The dashboard,
Mr. O'Donnell, the founder of the new Stutz Company drove this car, all the years...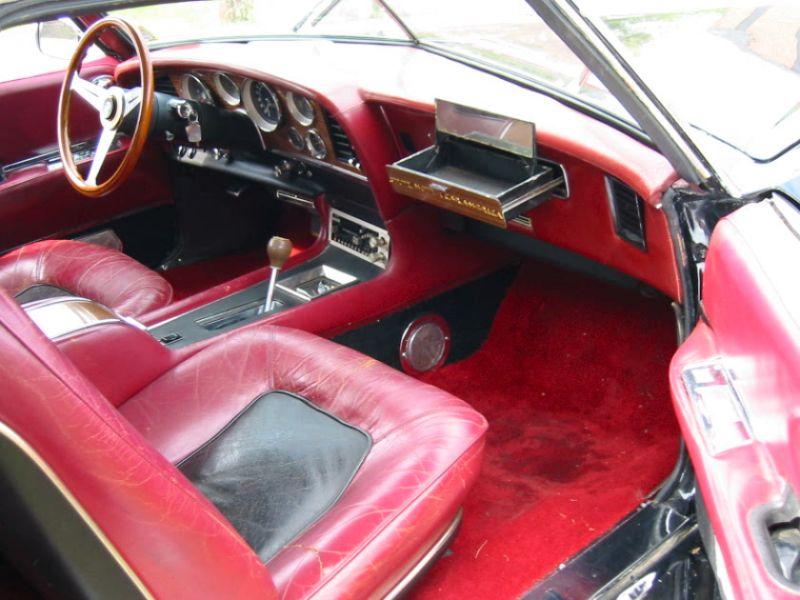 Have a look at the small, but interesting gloves-compartment,
this detail was changed in later Blackhawks.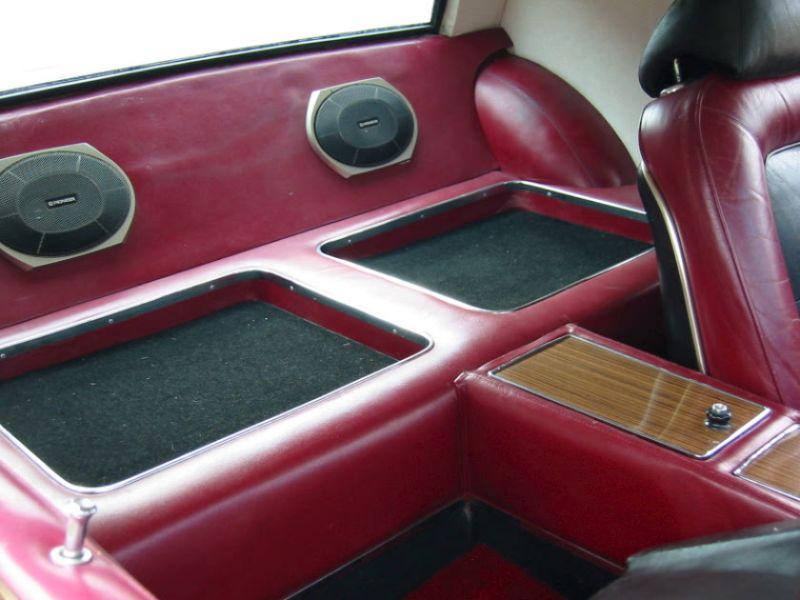 And, another detail, there were no rear-seats, just two suitcases were made to fit in the rear.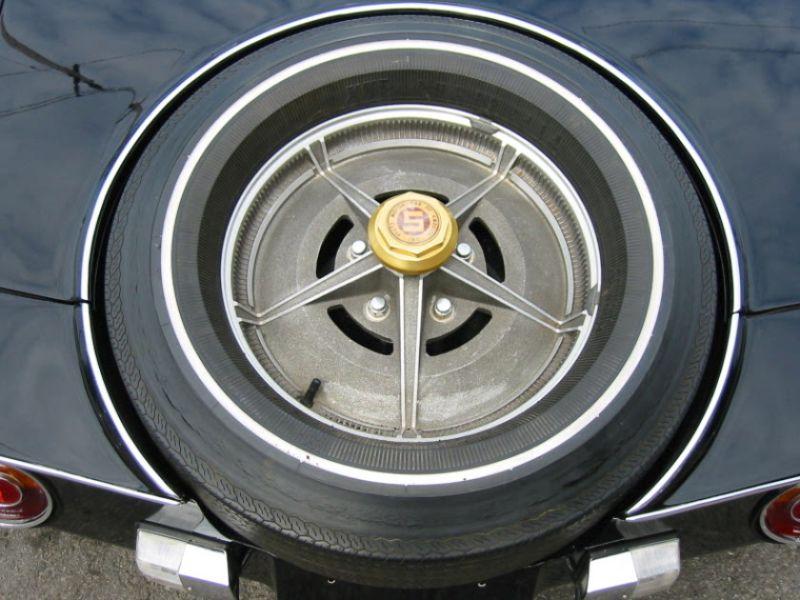 A close-up of the LXX-tire,
please, click here for more information.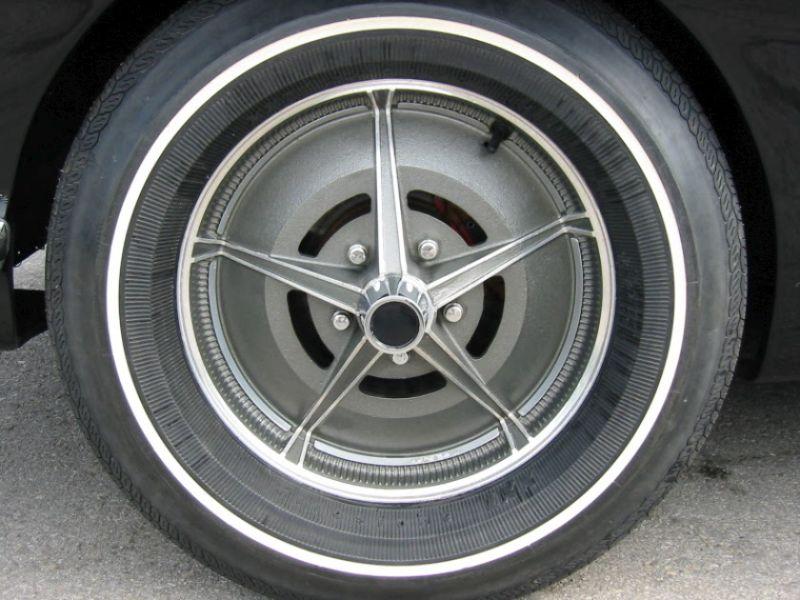 back to main-page of the O'Donnell-prototype