Stutz Blackhawk 1971
# 276571 A 172748
at the 2004 Stutz Meet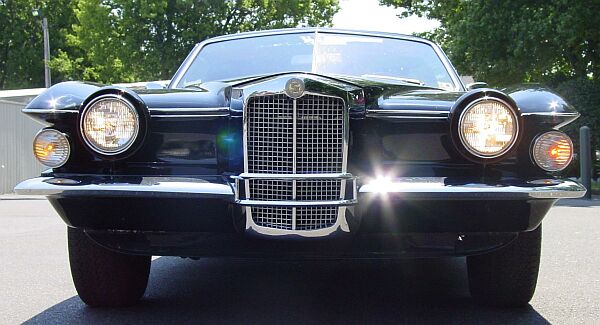 One of the highlights at the 2004 Stutz Meet,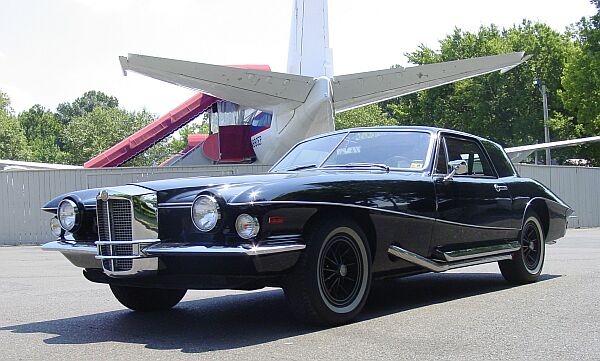 Ken Ramsey's 1971 Stutz Blackhawk.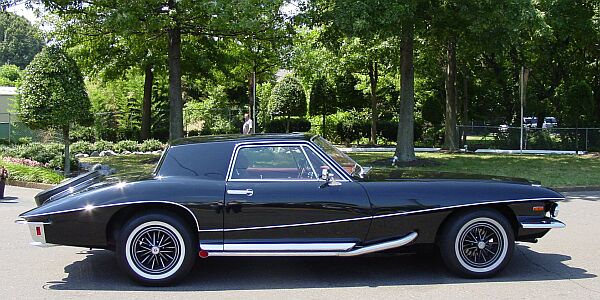 Here, displayed at the parking lot of Graceland.

Powerful, and sporty, the rear-view.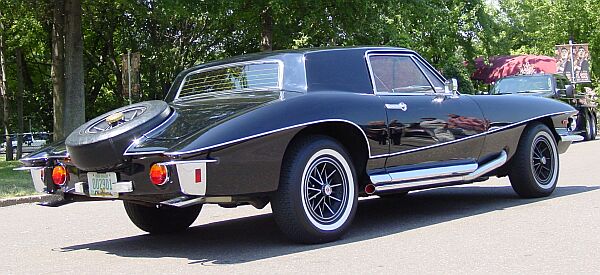 Compared to the prototype, the 71 production car shows a smaller rear-window.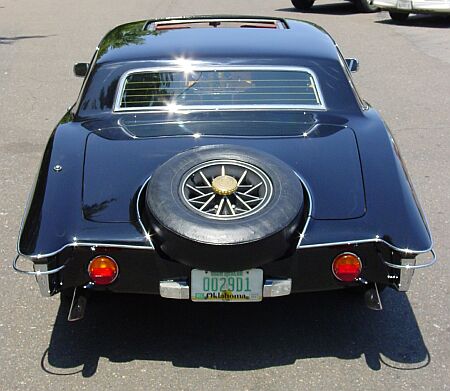 Have a look at the interesting (and beautiful) interior: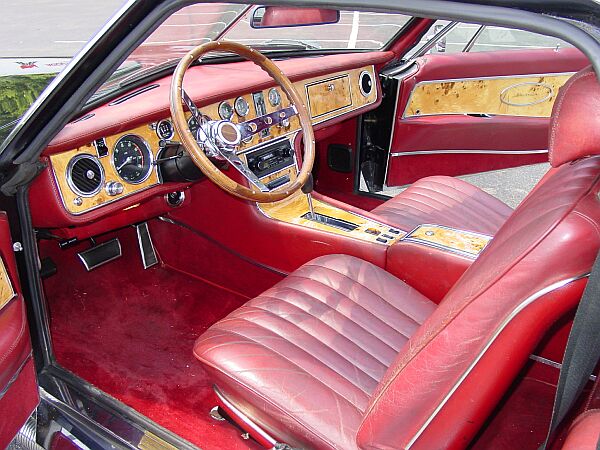 The dashboard shows a bigger gloves compartment than the prototype.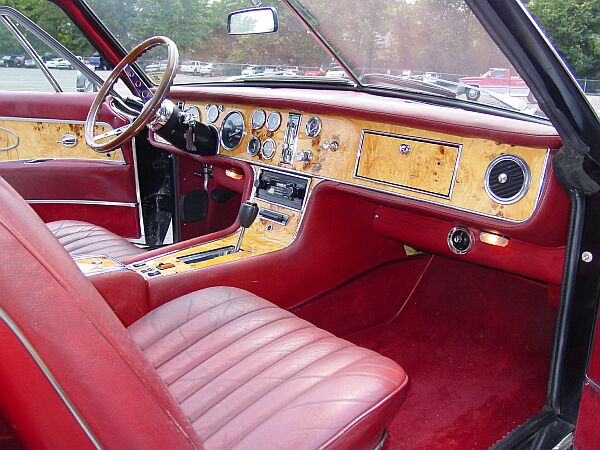 Behind the front-seats, space to store the original two suitcases,
or some passengers.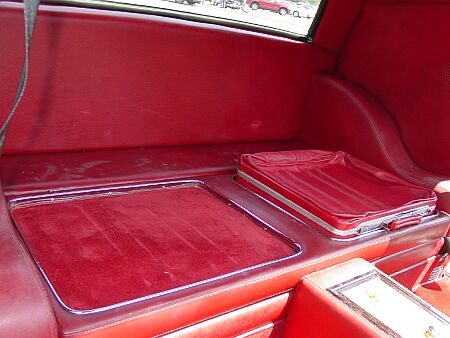 Another view of the dashboard.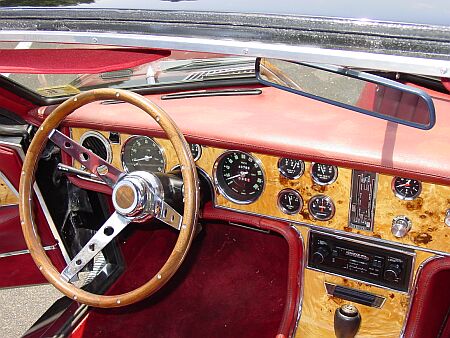 back to mainpage for this car
back to the website for the 2004 Stutz Meet
see Bryan Ramsey's photos of the Stutz Meet