Stutz Blackhawk 1969
first prototype
# 276579 P 147588
These photos were taken at the Stutz Meet 2004!
This is the fifth website with pictures of the prototype,
I don't want to bother you.
I have to admit that I can't get enough..., so I wasn't able to remove any of the "old" pictures.

When Mr. Kavcic contacted me, and told me that he will bring his car to the Stutz-Meet 2004,
I was more than happy.
And when the Stutz Truck, coming from Canada, entered the parking lot at Graceland, it was a great moment!
Click here to see more photos of the Stutz Truck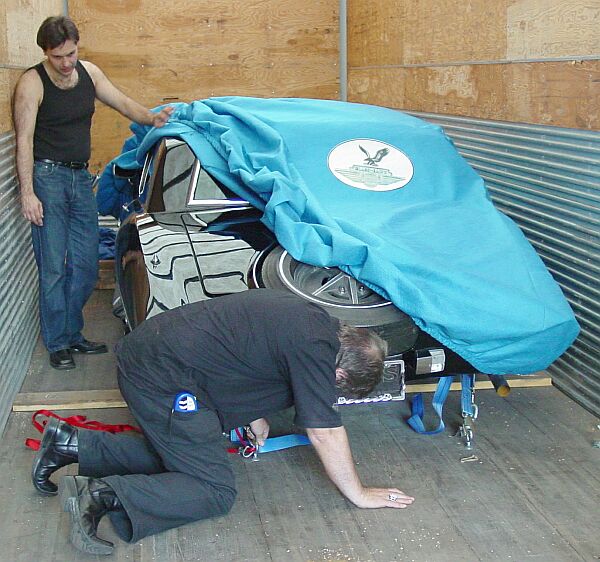 First, Adrian Chadwick's Stutz had to be unloaded.
Click here to see his 1976 Blackhawk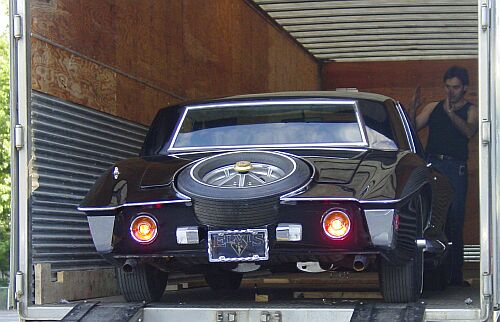 Than, a big moment, the prototype is getting out of the truck.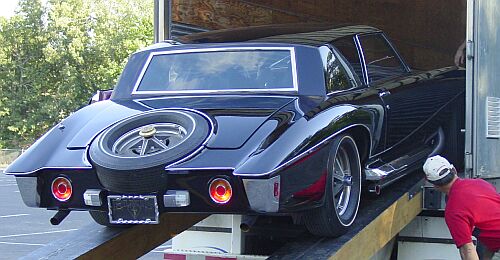 The above photo reminds me to the picture,
showing Elvis Presley's prototype with Jules Meyers, at the airport.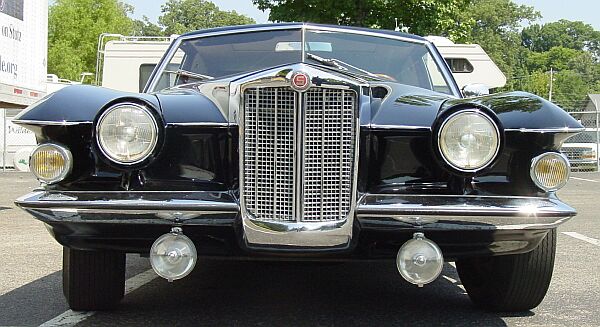 A phantastic front-view.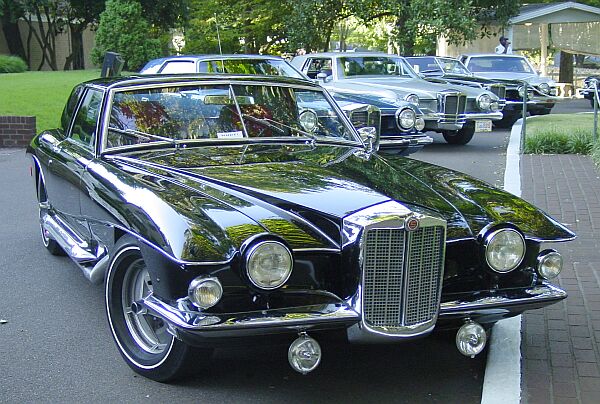 Of course, Mr. Kavcic was with us at the photo-session on Graceland.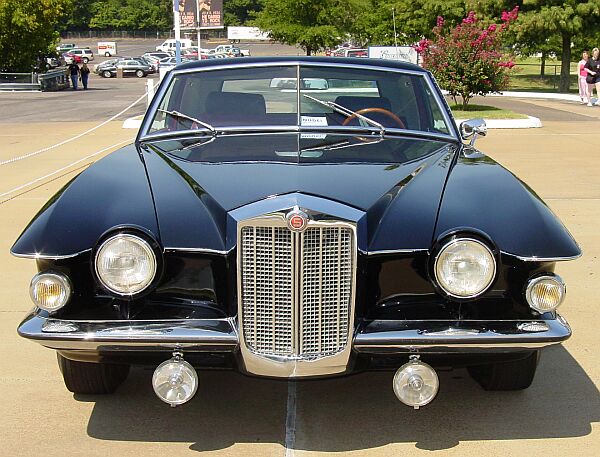 Mr. Kavcic had the old, original LXX-tires on his car,
not to drive a lot of miles, but to show this rare feature of the first Stutzes.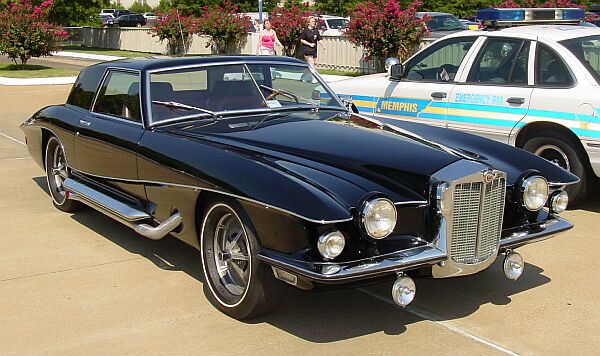 On this picture you can have a look at the special tires.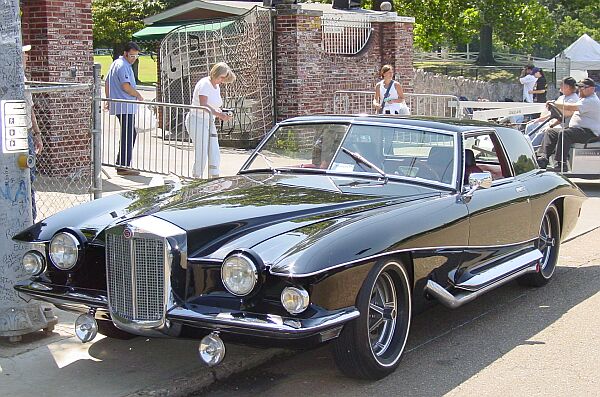 Here, the car is parked in front of Graceland.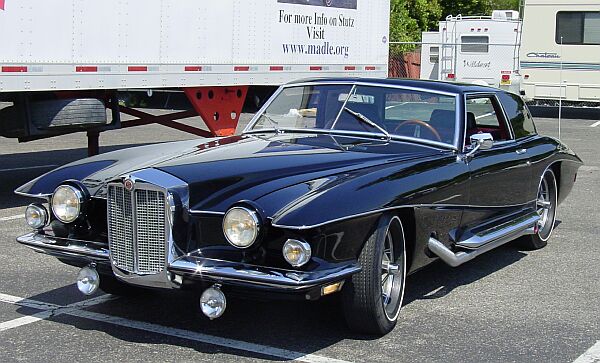 I took some additional photos in front of the trailer.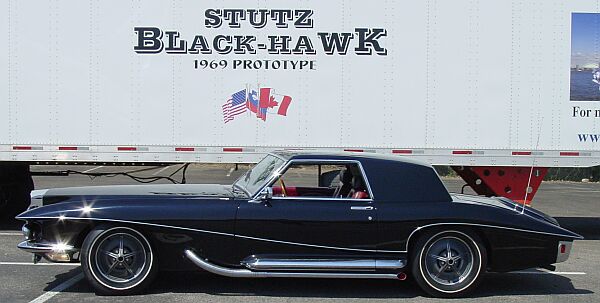 A side-view, showing the typical design of the Blackhawk series.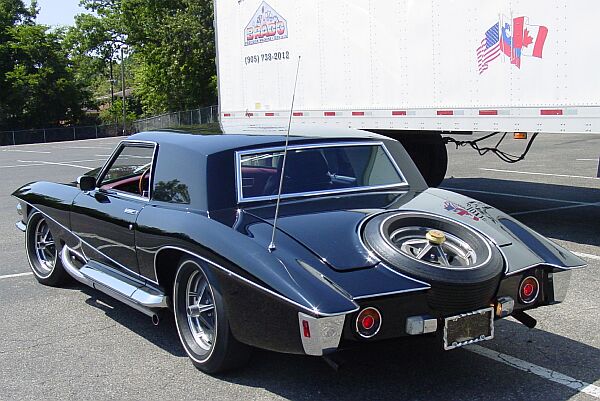 Only the two prototypes had the big rear-window.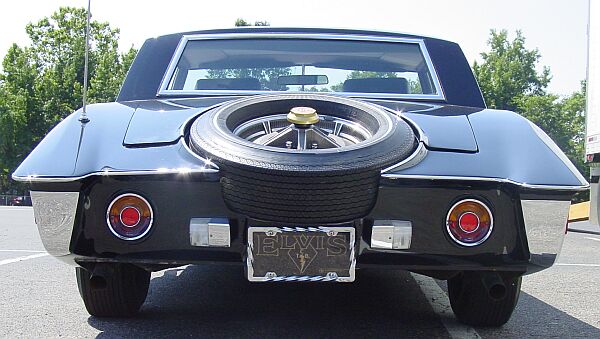 Please note: all photos on this homepage are copyrighted
back to main-page for the prototype
back to Branko's website for this car
see Mr. Ryckman's photos
see Adrian Chadwick's photos, taken at the auction
back to the 2004 Stutz Meet