Dilip Chhabria Go
(2004)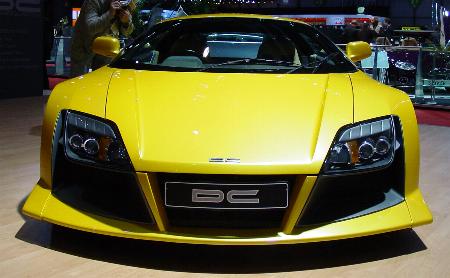 Since 2002, Dilip Chhabria presents concept cars at the Motor Show of Geneva.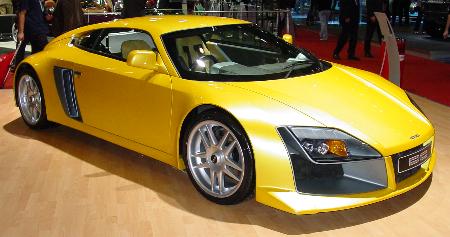 In 2004, they presented the "Go", a sportscar, based on the chassis of a Noble M12 GTR3.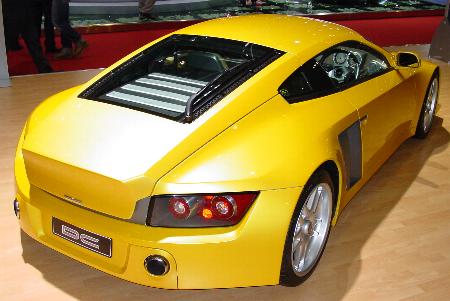 In comparison with other concept cars at Geneva, the Go showed some sort of independence in design,
compared with the Gaia, it looked more fascinating, more European,
perhaps because of the color, yellow, more optimistic than the matgrey of the 2003 Gaia.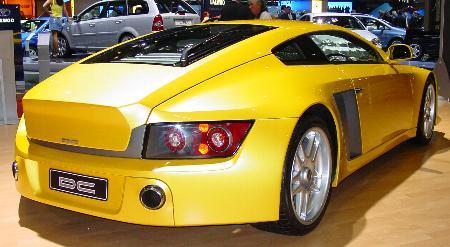 The rear design shows some similarity to the design of the Gaia, specially the rear-lights.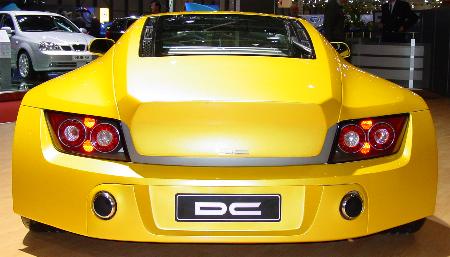 The rear, showing power, without claiming to be a supersportscar.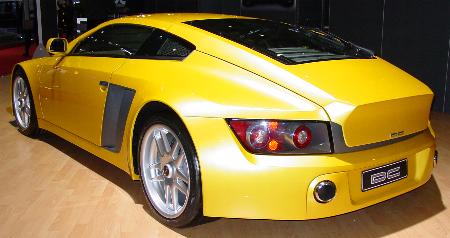 Technical Data:
engine: V6-2,5liter, 310hp
tires: front 225/40 ZR18, rear 265/35 ZR18
Dilip Chhabria Gaia
Geneva Motor Show 2004