O'Donnell's Letter, May 11, 1976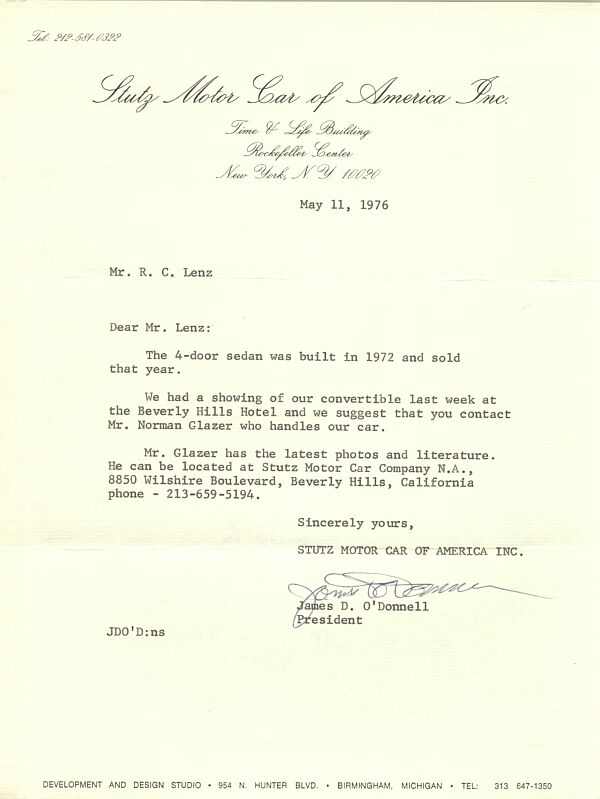 The four-door-sedan, mentioned in this letter was most likely the 1971 Duplex.
You can see some small pics of its construction here, taken in Mid-1970.
And here are some photos of the first roll-out, taken in August 1970.
So it was definitely not build in 1972, perhaps it came to the USA in 1971, and sold in 1972.
There was another 4-door-sedan, built at Carrozzeria Coggiola, but I don't think that this car was built in 1972, and we don't know if that one was ever sold...
The Stutz Convertible was the D'Italia.
back to sales-literature-website