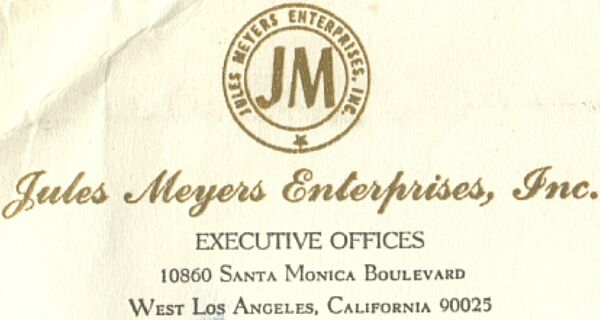 "Jules Meyers"-letter

This interesting item was written by Jules Meyers, sent to Rick Lenz.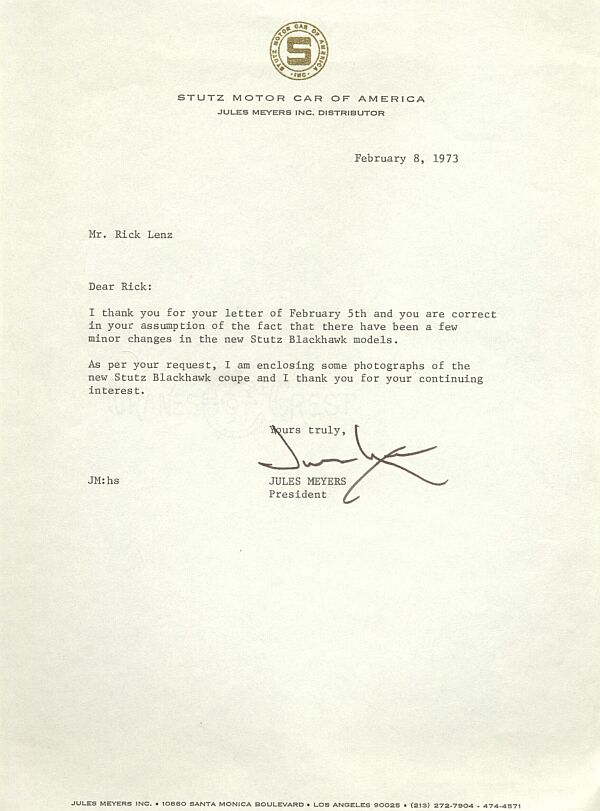 Next to the letter, which didn't contain a lot of information, there were 5 press-pictures included.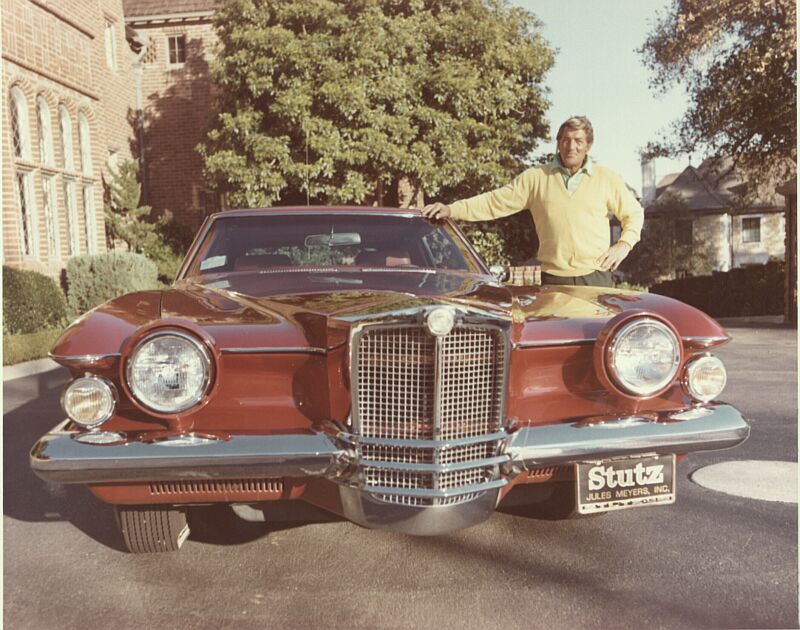 One shows Dean Martin,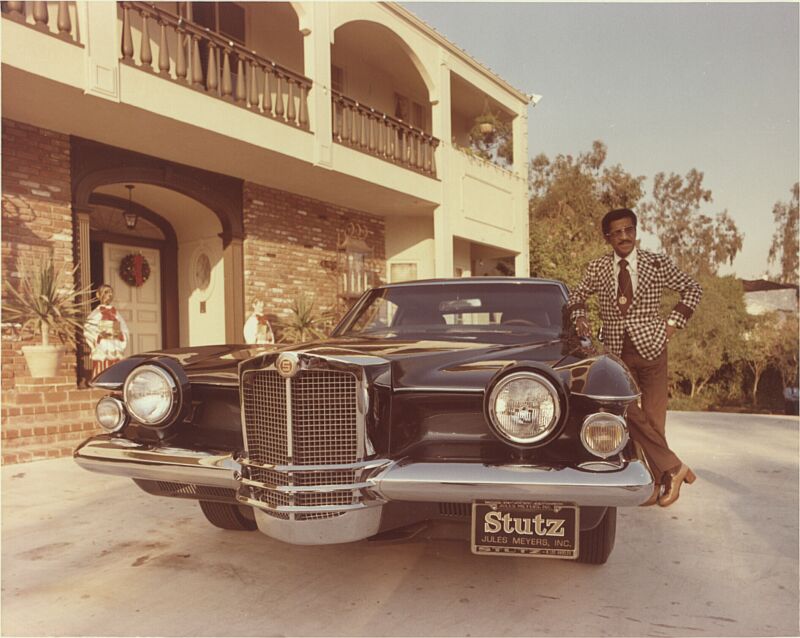 one shows Sammy Davis, Jr.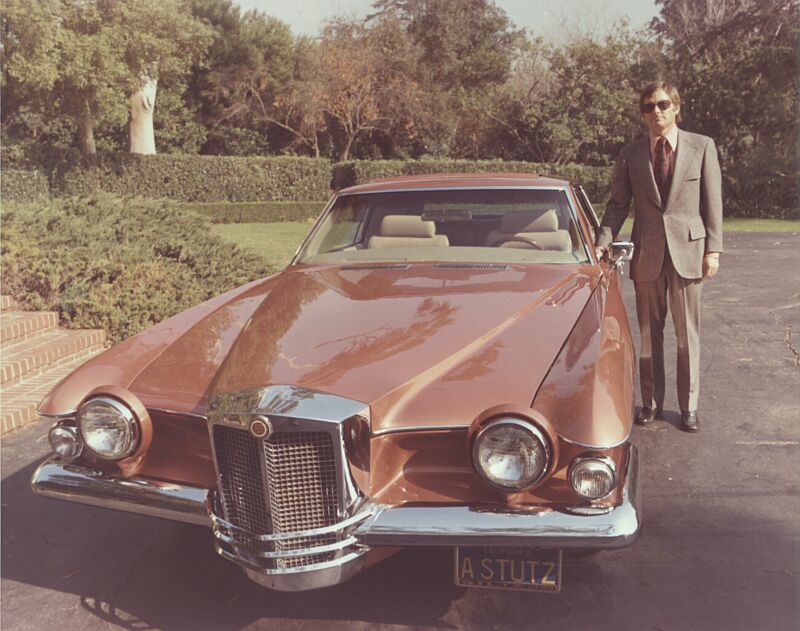 Another one shows a person, standing next to a 1972 Blackhawk.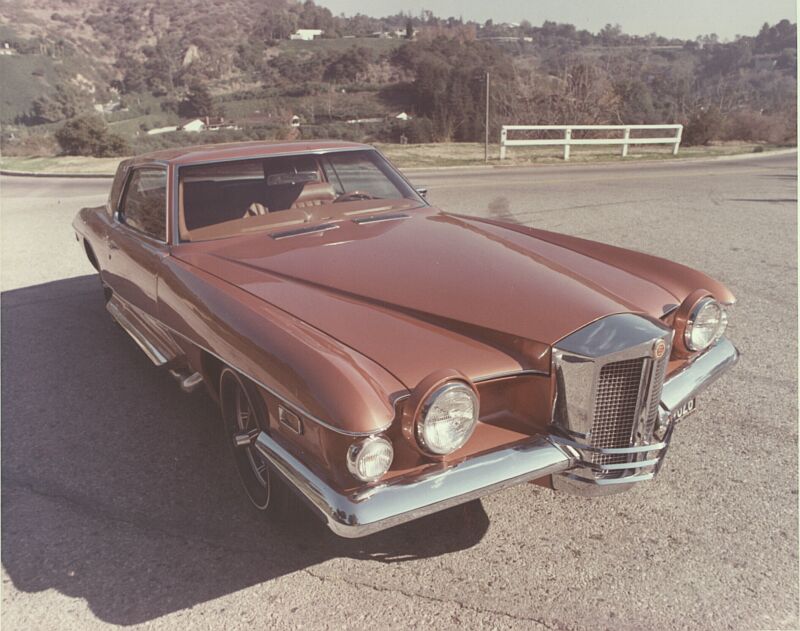 Another shot of the car, this time without Mr. Meyers.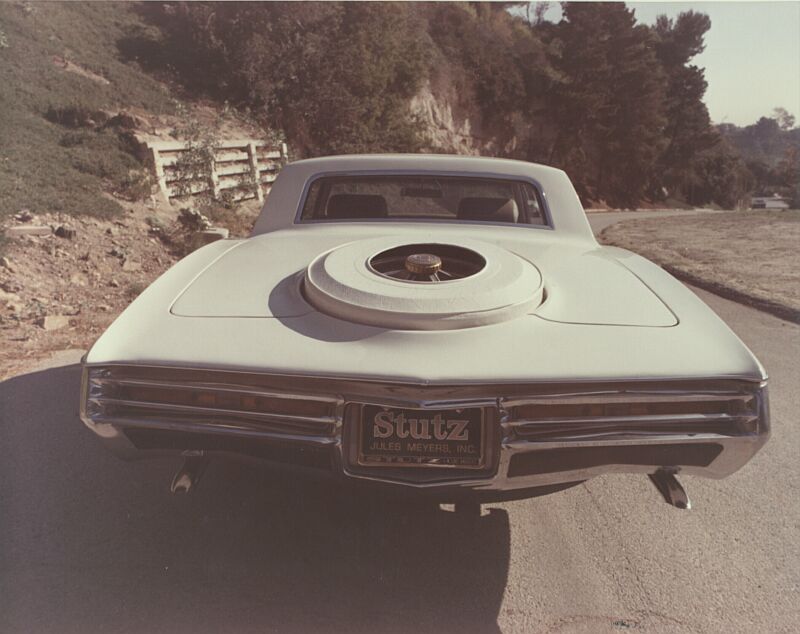 The last picture shows the rear of a different 1972 Blackhawk,
interesting to see the spare-wheel-cover.
All these cars still show the Firestone-LXX-tires.