Cars at Carlisle, Pennsylvania
2005 All-GM-Meet
Every year at Carlisle there are a lot of car events.
One is for Chrysler cars, one for Fords, and one for cars of GM,
but they have also events for kitcars, or bikes.
Ron Swartley brought up the idea to have a Stutz Meet during the GM-Meet, because the Stutzes, designed by Virgil Exner are based on a GM chassis.
So a dozen of Stutzes came to Carlisle, to have the second Stutz Meet.
More about our Meet you can find here!
Of course, the Stutzes (in addition to the other cars that were part of our Meet)
were much, much more interesting ;o)
But there were some other interesting cars at Carlisle, too.
Here are some of those.
Unfortunately a lot of nice cars were shown in pavillons.
There it is impossible to take any good pics.
And a lot of other cars had opened their hoods to show the nice (and clean) engine compartments etc. For me it's useless to take pics of these cars, so here are only nice cars with closed hoods and doors...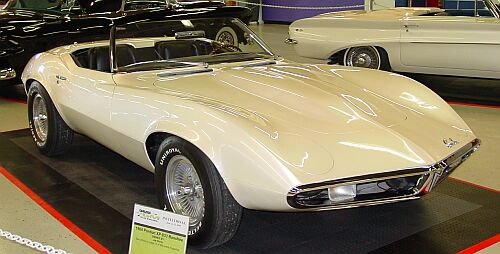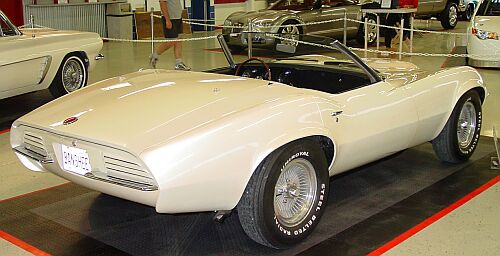 Coming from the Joe Bortz Collection,
the 1964 Pontiac XP-833 Banshee.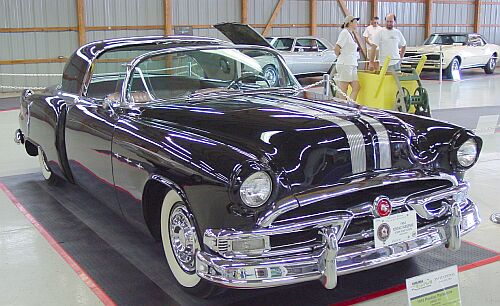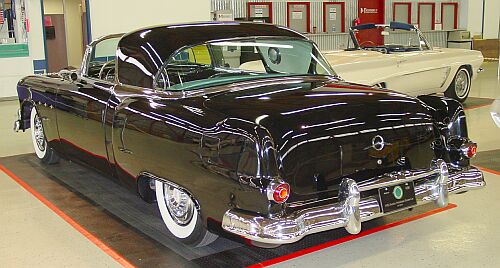 Same collection, the 1953 Pontiac Parisienne.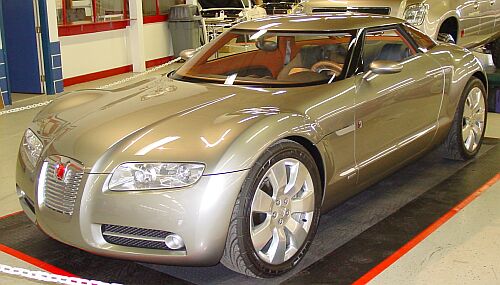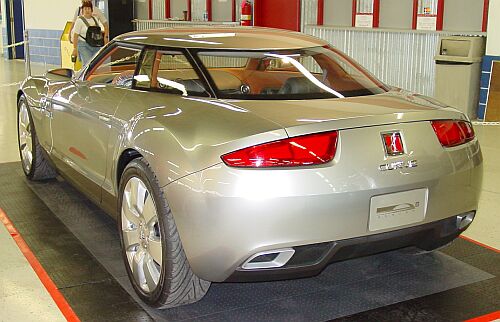 GM showed the concept car Saturn Curve.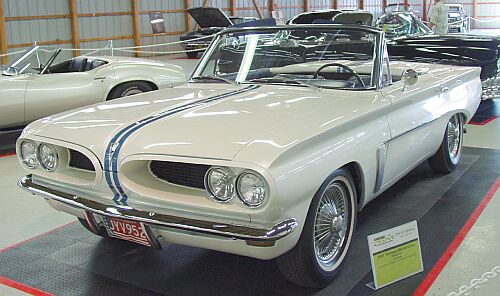 Here's the 1961 Pontiac Tempest Monte Carlo.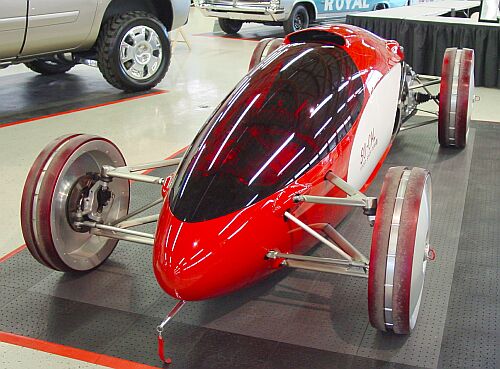 Hopefully this car will stay unique...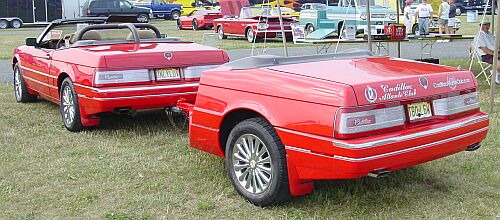 A Cadillac Allante with an interesting trailer.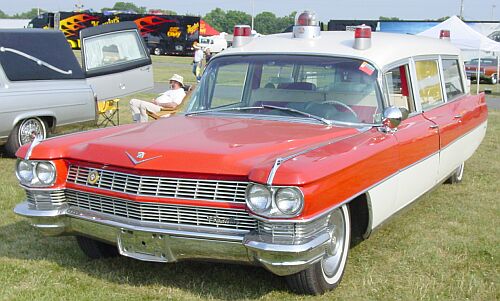 Out of duty, a 1964 Cadillac Limousine Ambulance Classic 42, by Miller-Meteor.

This Victoria isn't a Stutz, it's a Cadillac Victoria hearse, by S&S.

One of the most beautiful cars at the show of "normal" GM-models,
a 1955 Chevrolet Nomad.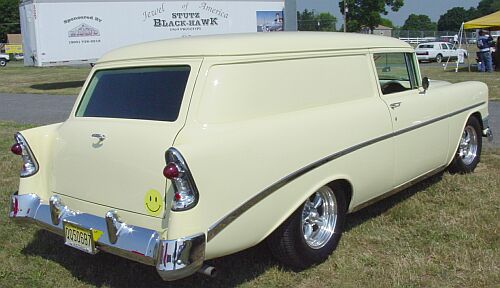 A 1956 Chevrolet Delivery Sedan.

I had to wait for a very long tome to see that car with closed hoods,
it's a 1958 Chevrolet Impala Convertible.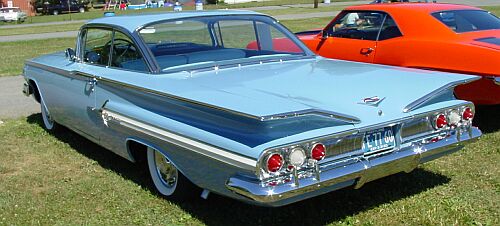 1960 Chevrolet Impala Sport Coupe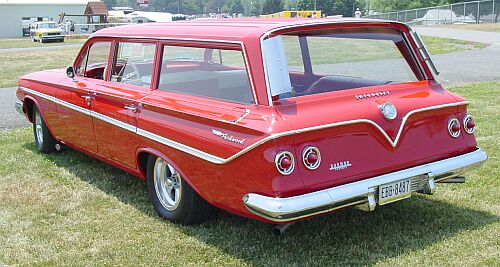 1961 Chevrolet Parkwood Station.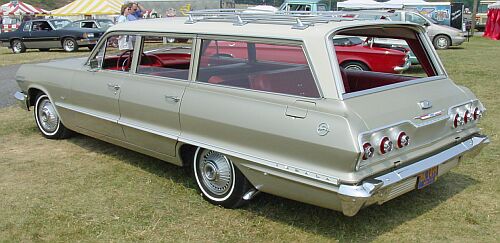 1963 Chevrolet Impala 9 Passenger Station.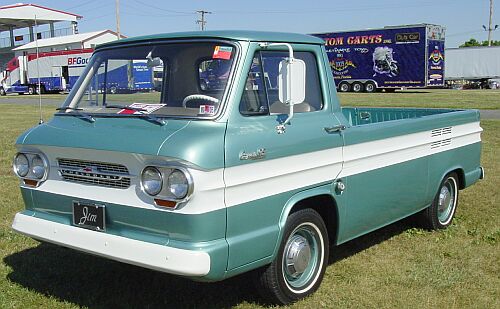 1964 Chevrolet Corvair 95 Rampside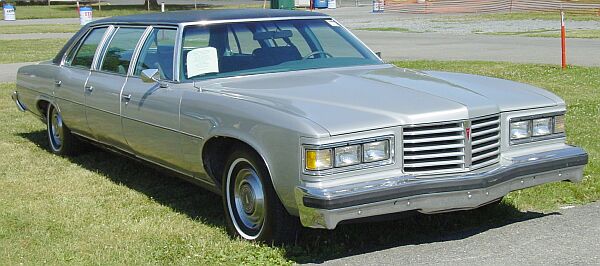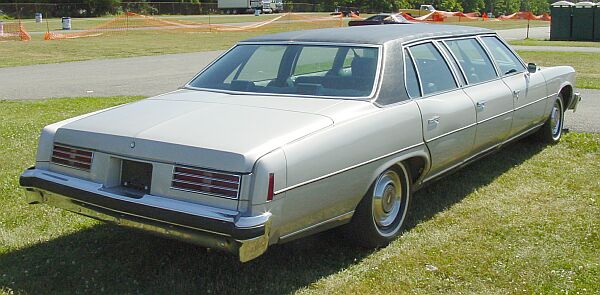 1976 Pontiac Catalina 6-door by Armbruster.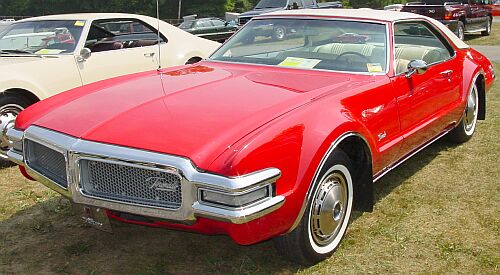 1968 Oldsmobile Toronado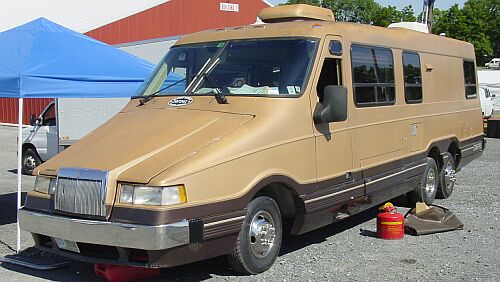 That's not a standard GM vehicle.
This Starfire is using some Ford parts, like a 460ci V8 engine,
and the front is showing some parts of a Lincoln.
A very unusual (and a very ugly) car, but also very rare and impressive.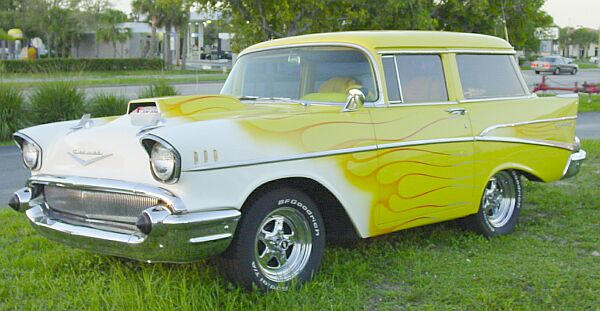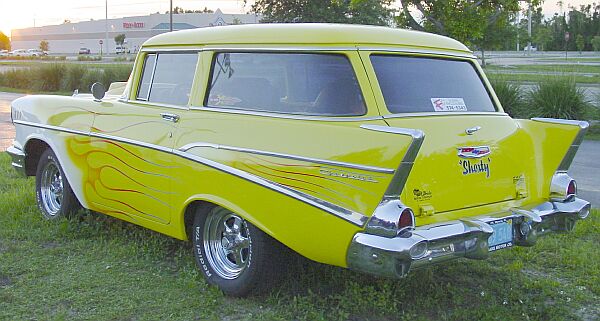 This car wasn't at Carlisle, but I think it's interesting enough to show.
"Shorty" is a Chevrolet Bel Air / Nomad with short-wheelbase,
a very-swb, or perhaps even a to-swb...
back to Stutz Meet 2005
see Ron Swartley's photos of the Stutz Meet 2005