Heuliez Macarena
Based on a Peugeot 407, the Macarena is a 4-door hardtop-convertible.
The three glas-segments can also be used as a normal sunroof.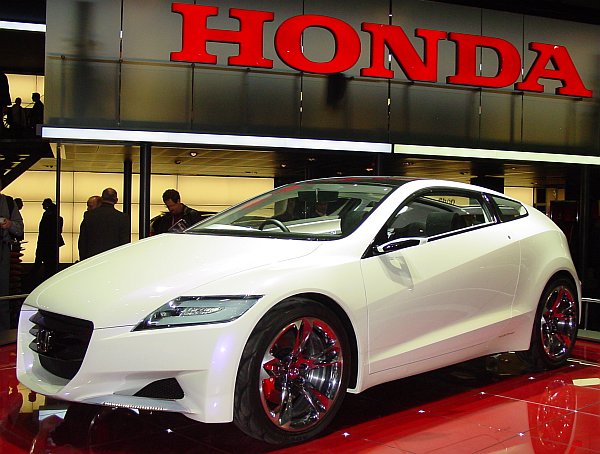 Honda CR-V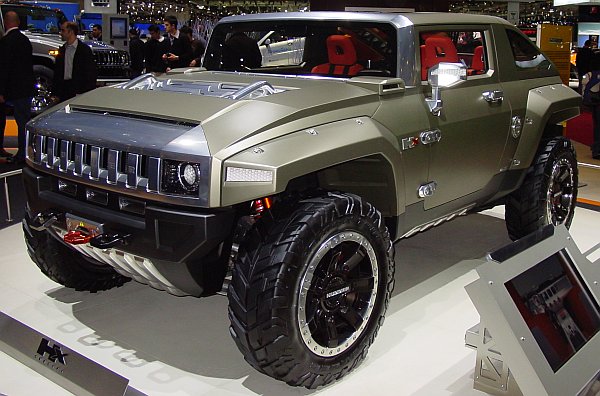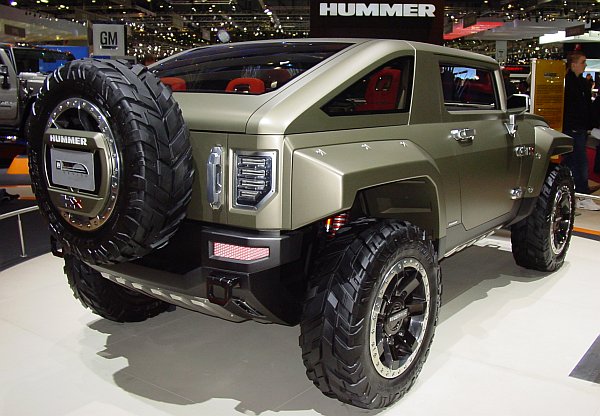 Hummer HX
Designed for younger customers, from three young designers.
The fenders, and doors, and roof panels can be removed.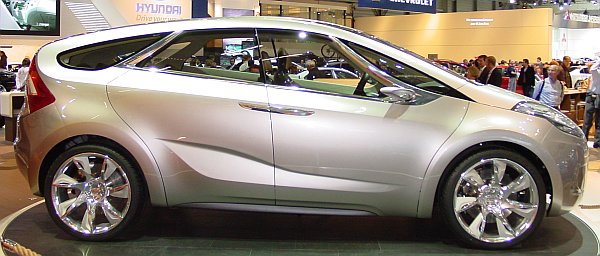 Hyundai i-mode
Mono-volume concept car with interesting B-, and C-posts.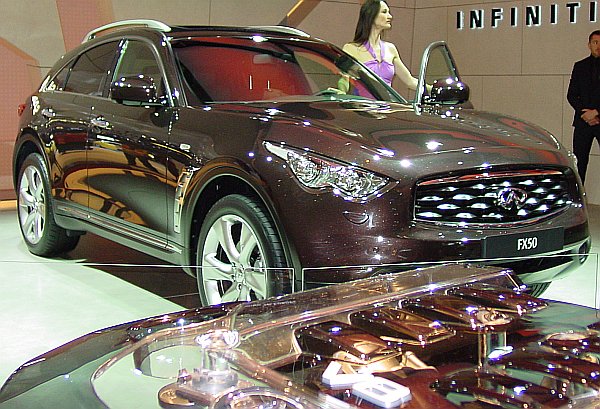 Infiniti FX50
Finally Infiniti is available in Europe!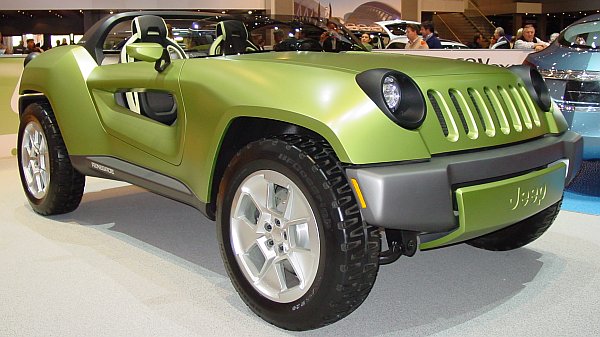 Jeep Renegade Concept
Designed for fun, with big wheels, and small windshield.
Powered by a lithium-ion-battery for the first 65km,
range extension thanks to a 1.5-litre-Diesel-engine (up to 645km).
Ken Okuyama k.o7
Ken Okuyama (standing next to the car) presented at Geneva two Lotus-like sportscars,
the k.o7 is powered by a 4-cylinder engine.
Okuyama formerly was in charge for the Porsche 911/996, and Boxster, for the Corvette C5,
and was responsible for Pininfarina's Maserati Birdcage 75 showcar.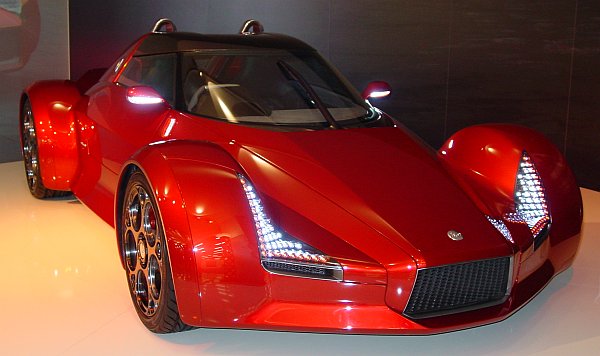 Ken Okuyama k.o8
The k.o8 is an electric vehicle, similar to the standard-powered k.o7, with additional hardtop, and fenders.
Okuyama plans to produce a very limited (99) series of each model.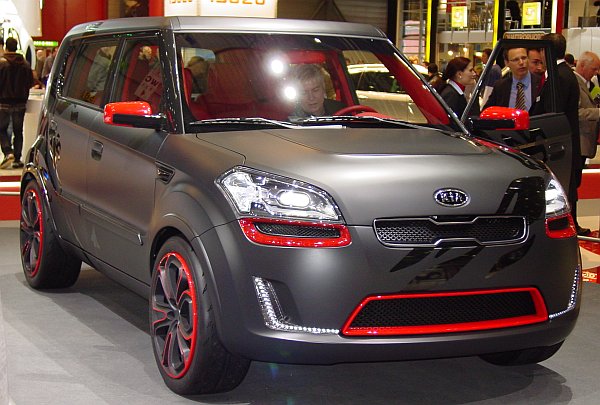 Kia Soul Burner
Kia showed three different city-hoppers concept-cars.
Normally the luxury car-maufacturers try to show that you can personalize their cars...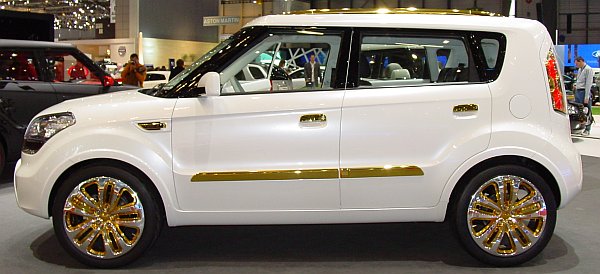 Kia Soul Diva
Kia has the idea that also cheap, and small cars can be personalized by the factory, of course for additional money.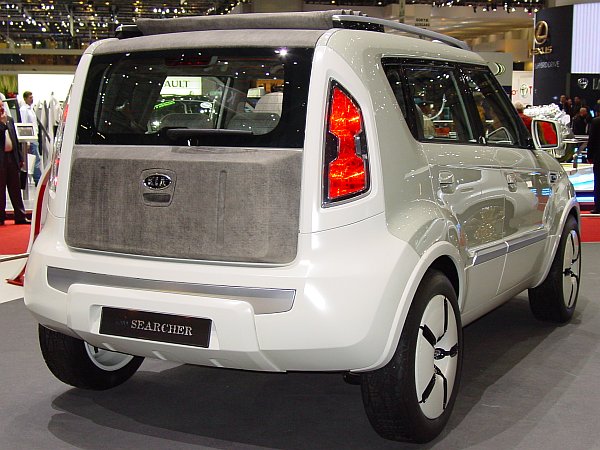 Kia Soul Searcher
We will see what Kia can bring into production, later this year...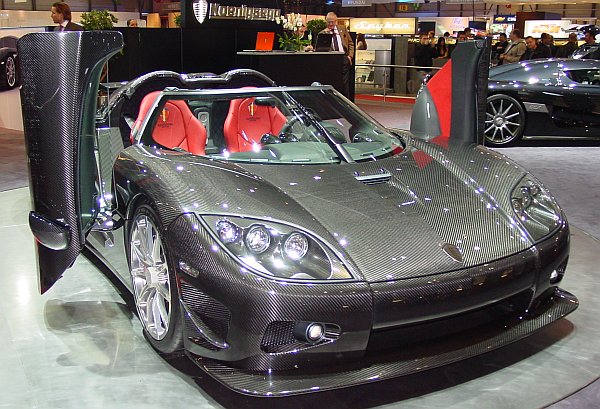 Koenigsegg CCX Edition

KTM X-Bow
The X-Bow will go into production, soon.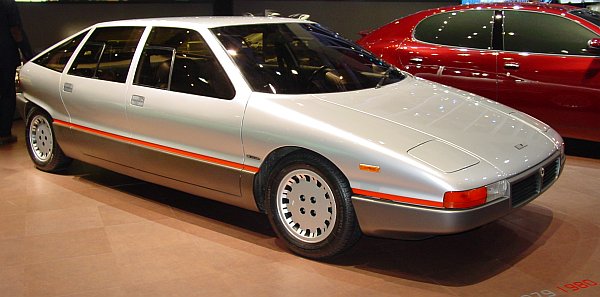 Lancia Medusa
In 1980, this concept car was presented by Italdesign.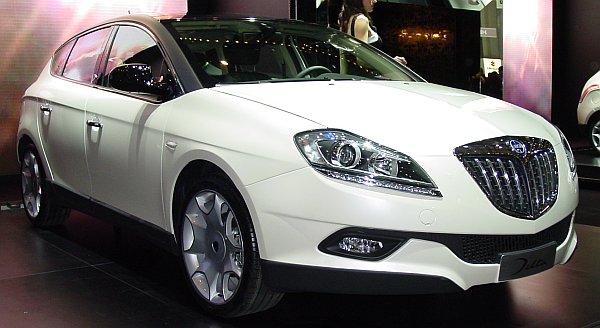 Lancia Delta
The all new Delta, new hope for the Lancia brand.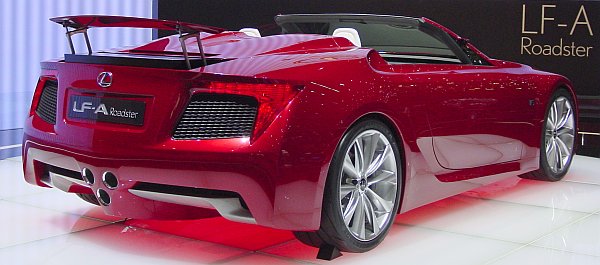 Lexus LF-A Roadster
Based on the LF-A Coupe that was presented last year, powered by a V10-5-litre with 500hp.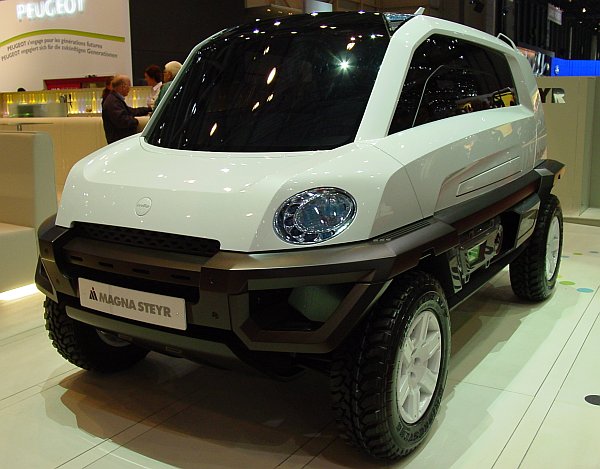 Magna Steyr Mila Alpin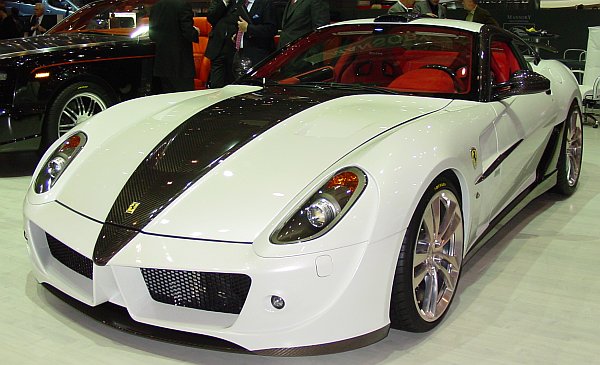 Ferrari 599GTB Fiorano "Stallone" by Mansory
Mansory, well-known customiser of Aston-Martin, and Rolls-Royce cars now presented the first conversion of a Ferrari.
In addition to extra power (plus 100hp, so the Fiorano now has 720hp!), Mansory adds some carbon-parts on the exterior, and refines the interior with some ostrich-leather.
The Mansory Stallone is a really impressive car with its "Formula 1"-inspired carbon-nose.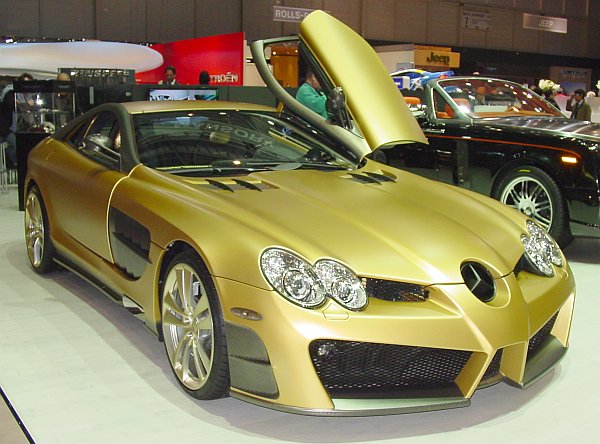 Mercedes / McLaren SLR "Renovatio" by Mansory
Some extra bodyparts, some additional power (700hp, instead of 626hp), and some matgold-colored ostrich-leather in the car.
Impressive, but luckily I don't have to pay for that...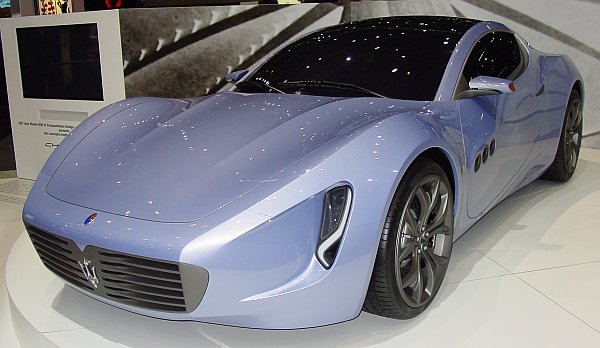 IED Maserati GT
Designed by students, built by Cecomp.
I just don't understand the air-holes in the doors...


Maybach 62S Landaulet
Limited version of a semi-convertible, based on the sportier model of the 62.
Only 20 cars will be built, and I doubt that Maybach will be able to sell more.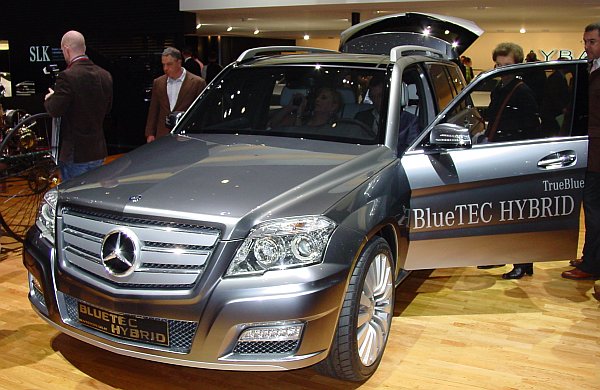 Mercedes Vision GLK BlueTec Hybrid
Mercedes typically: Concepts named "Vision" will go into production,
so the GLK-class will be seen at your local dealer, quite soon.
No idea what will happen with the Hybrid-idea.

Mazda Taiki
Looking like a spaceship, powered by a rotary-engine.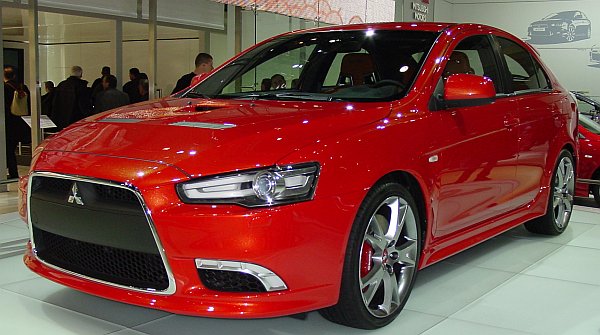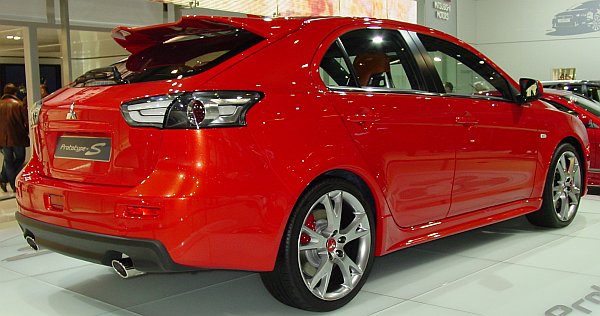 Mitsubishi Prototype-S
The coming Lancer 5-door-hatchback with a sporty touch.

Monteverdi Hai 450SS / Monteverdi 375L prototype
Celebrating 40 years of Monteverdi, these two Monteverdis were shown.