Stutz Victoria 1985
# 1G 3BV 69Y 8FY 305360

In early March 2011, this Victoria was auctioned in Ft. Lauderdale, Florida.
Harry Benedict, Stutz-owner, and the (previous) owner of that red Clenet (in the picture above) sent me this photo.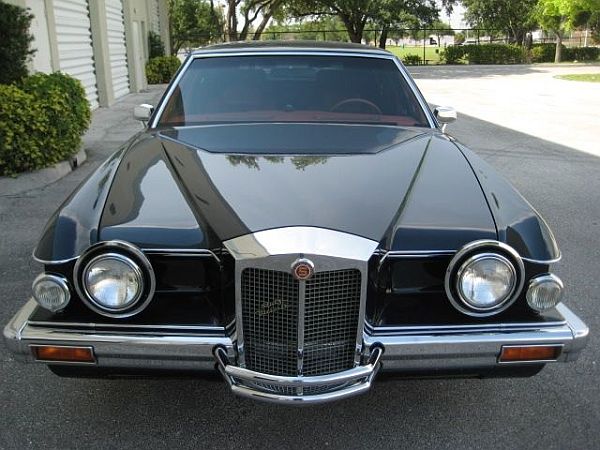 In early April 2011, the car appeared on Ebay.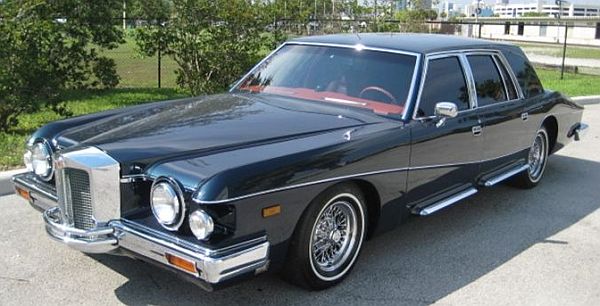 And in early May 2011, I was informed by Victory Cars (click to see more photos, and info on their homepage) that they have the Victoria now in their inventory.

So finally, I'm able to show this beautiful sedan on the homepage.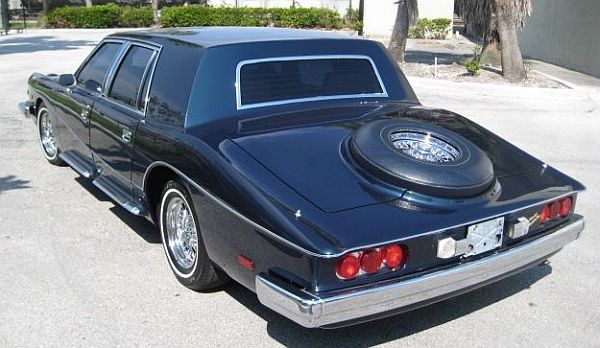 In early 2012, I heard from some Stutz-friends in The Netherlands that the car is now offered in Europe.
And in March 2012, I saw that Victoria at a car show in Stuttgart, Germany, so now here are some of my photos: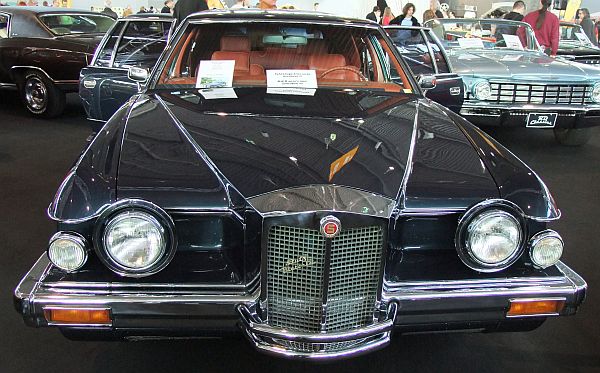 The car is in really great condition.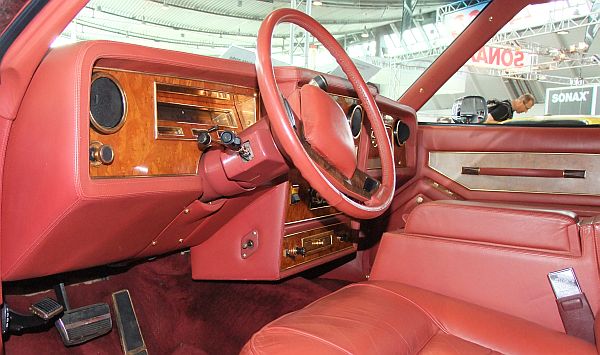 The interior looks almost like new...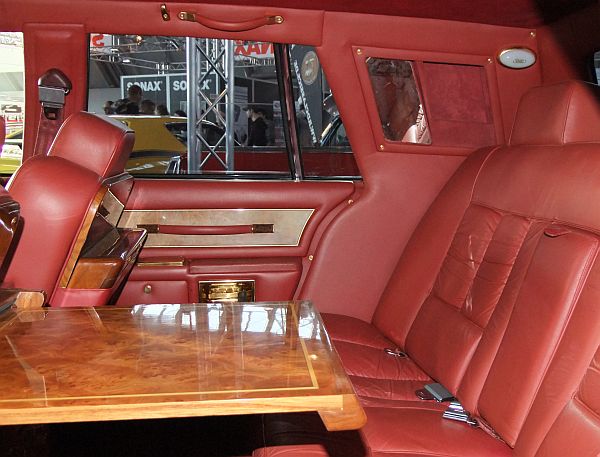 ... even the original TV-set is there!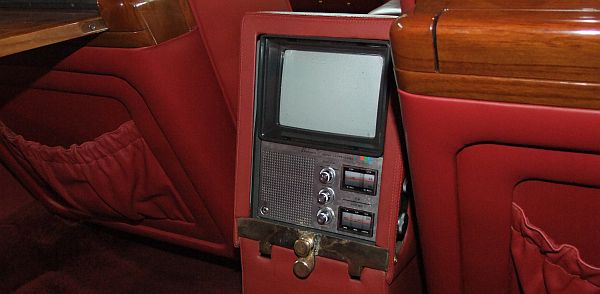 Later, Glenn Scheltens told me that he is the new proud owner of this Victoria.
At the age of 12, he was so impressed by an article, showing Elvis with his new Stutz, that he promised himself that he will buy a Stutz, when he ever gets the chance...,
now, 40 years later his dream came true. Congratulation!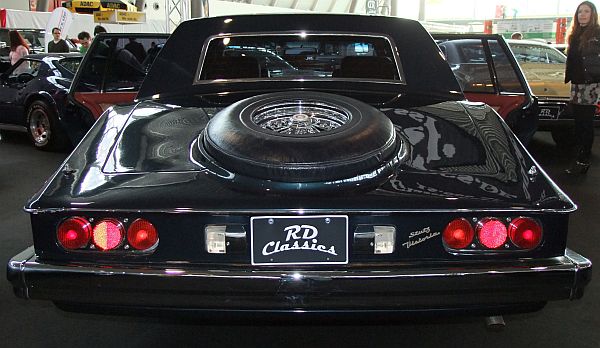 Mr. Scheltens bought another Stutz, a 1976 Blackhawk! (Some people have bigger/better dreams than others...)
This car was part of the special show at Retro Classics Cologne2018!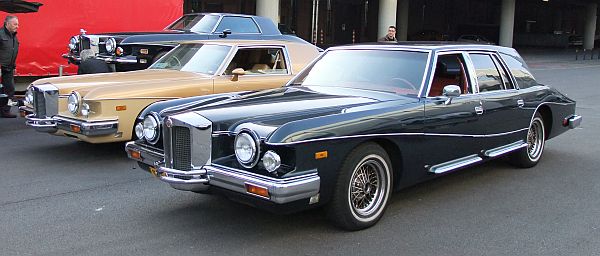 Here in front of the hall, with a 1985 Blackhawk, and in the background, a 1977 Blackhawk.

One of my highlights of the show: TWO Victorias in ONE picture...

Here another shot, at the show, the other one is the only Victoria with sidepipes.