1961 Imperial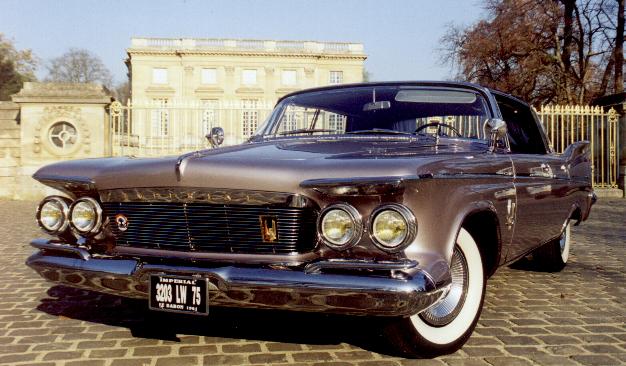 1961 Imperial Le Baron, photo taken by Mr. Brezout
The 1961 Imperial symbolised the highlight, and the end of the tail-fin era.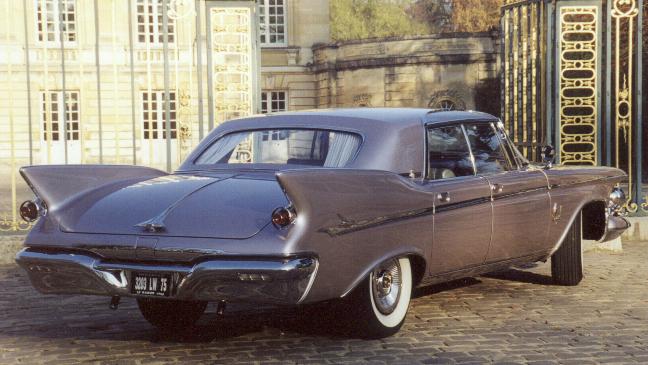 photo taken by the owner, Mr. Brezout
It was also the highlight of Virgil Exner's career at the Chrysler design studio.

In 1999, I saw this beautiful car at the German "Oldtimer Garnd Prix",
it was in excellent condition.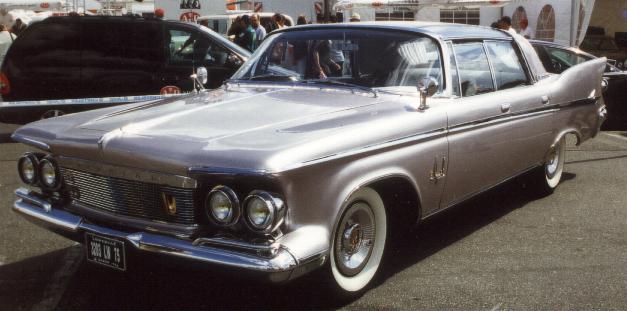 The owner, Mr. Robert-Louis Brezout from France sent me some pictures, which he had taken at Versailles, France. Better location, better light, better photos...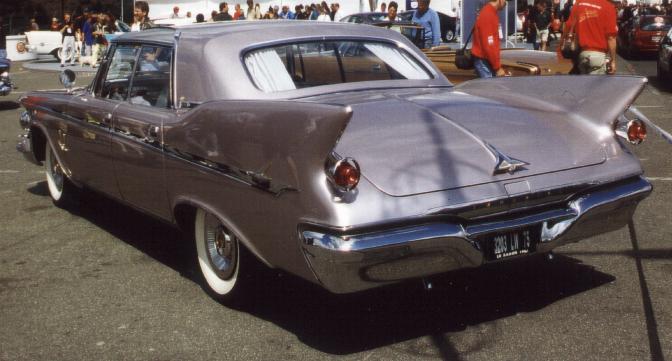 The Imperial was also available as a Coupé.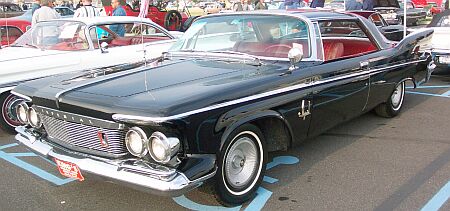 photo by Ron Swartley
And a Convertible was available, too.
Click here to see Mr. Brezout's Special Edition, a Crown Convertible "Shriner"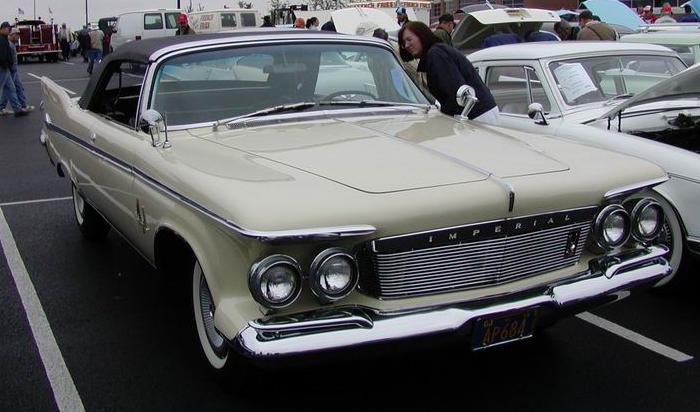 photo by Ron Swartley
detail-picture of the headlights: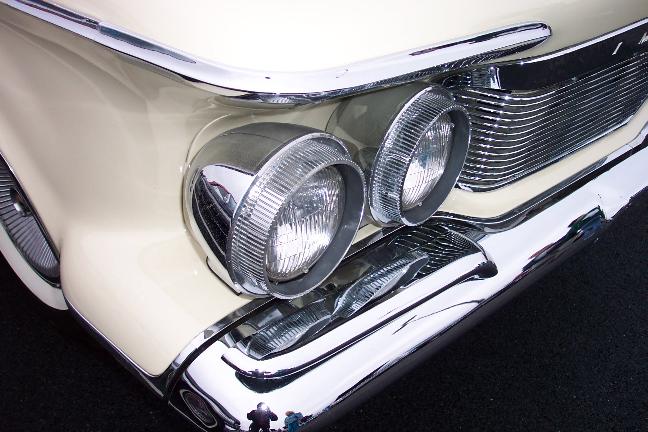 photo by Ron Swartley
literature:
Kit 6/2004 (German)
4 pages, 14 photos
---
Collectible Automobile, June 2005
17 pages, 38 photos
go to:
Virgil M. Exner, sr.
Virgil M. Exner, jr.