1961 Imperial Crown Convertible
Special Edition: "Shriner"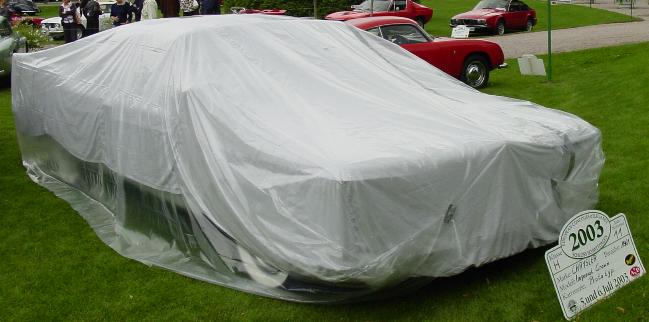 At the 2003 European Concours at Schwetzingen I saw this interesting looking package.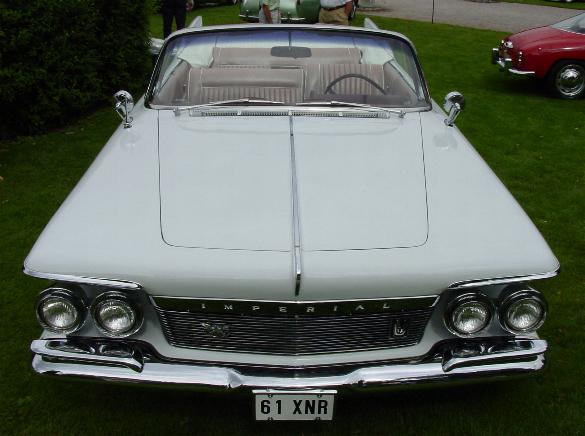 It is a beautiful example for a Chrysler, designed by Virgil M. Exner.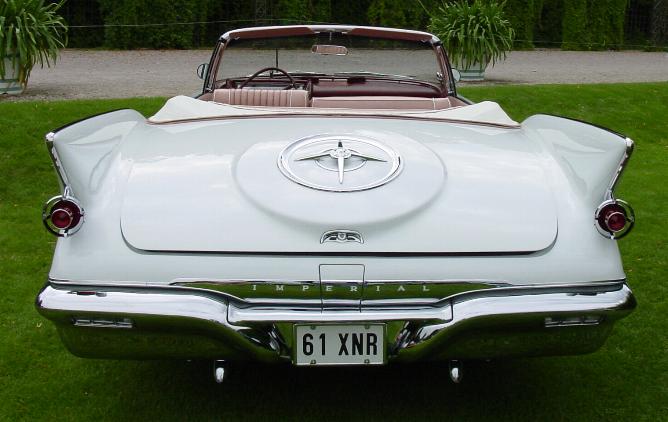 The car is a 1961 Imperial Crown Convertible "Shriner Edition",
produced on October 3rd, 1960.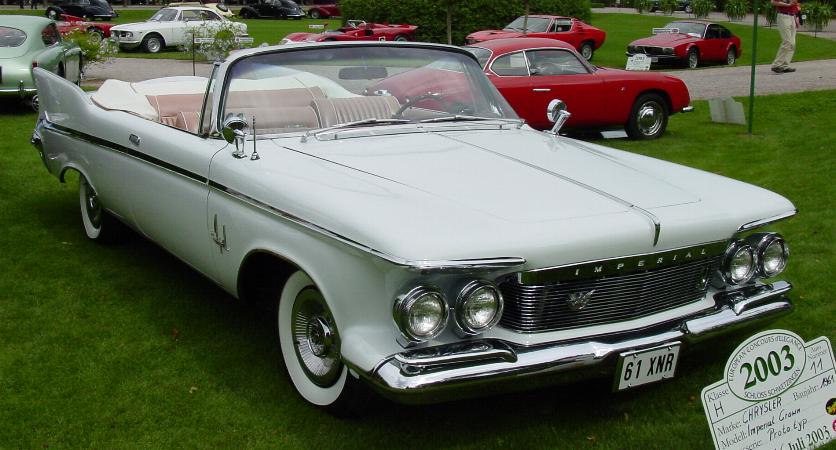 The Shriner Association, a caritative organisation, ordered 23 cars of a special color combination.
Each of the 23 Shriner-potentates came to Detroit to get their cars,
than they drove back to Omaha, Nebraska, where the central office was located.
Later, all cars toured through the United States to raise money for the foundation.
Must have been very impressive to see 23 Imperial Convertibles...

For 1961, the color combination was a white exterior, including the softtop,
combined with a salmon-pink interior.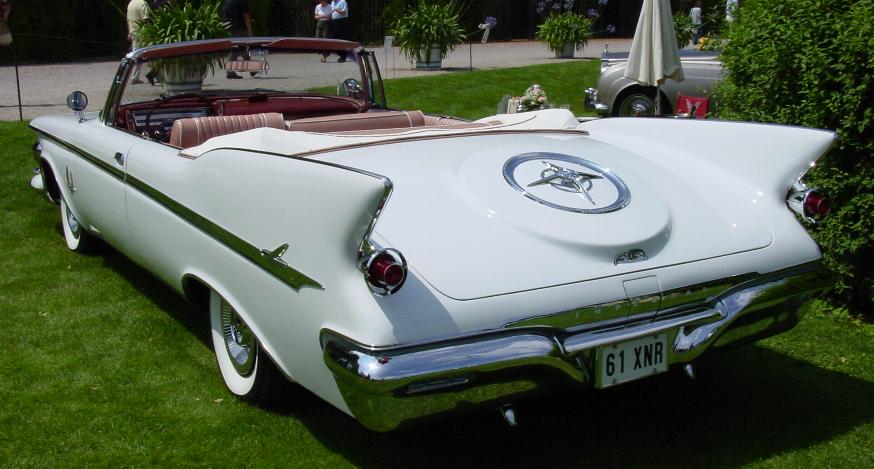 Several years ago, the owner bought this car,
during four years, he restored the car to top-condition.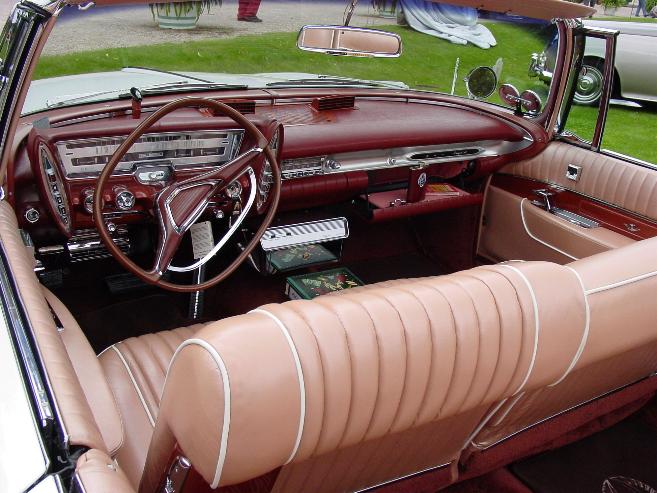 At Schwetzingen, the car got the Award for "The Most Elegant American Car".
back to 1961 Imperial
back to Exner