Bayliff Packard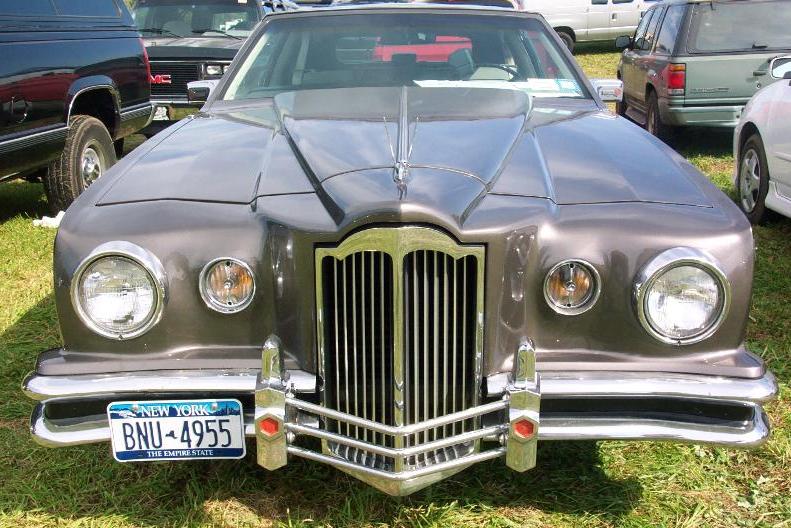 Packard was, like Stutz one of the great American automobile-companies.
Like Stutz, the make disappeared, but was still alive in the memories of a lot of enthusiasts.
One of these enthusiasts run a cochbuilding company in Ohio, Budd Bayliff.
In the late 70's, he started to revive the name "Packard".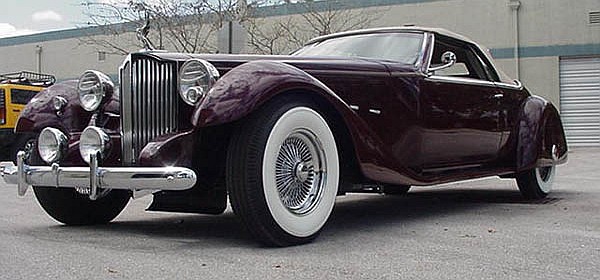 Budd Bayliff built this "1949" Packard, based on modern Ford parts.

The car is titled as a 1949 Packard, but was built/completed in 2003.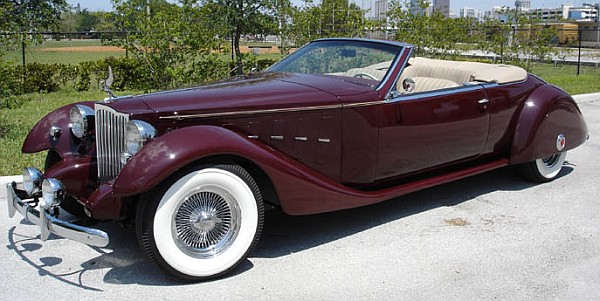 This car is currently for sale at:
Victory Cars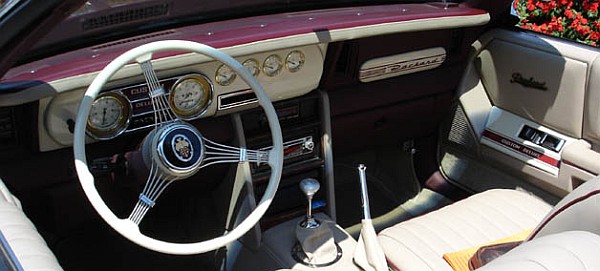 photos by Victory Cars
In difference to Stutz, he built replicas, in the style of the cars of the 30's,
but he also created cars, showing a modern look.
(I'll concentrate on these modern cars, because only these are "competing" with the Exner-Stutz.)
The basic design was changed completely, but this happened the "easy way".
Stutz sent Pontiac Grand Prix' to Italy, where the complete body was replaced by a handmade body,
designed by design-genius Virgil M. Exner, sr.
Bayliff "just" modified the front, and the rear of an actual Buick Riviera, or Cadillac,
and attached some chrome-rims.
This way it was cheaper to create a new Packard, than to build a new Stutz.
Like the Stutzes, they are rare, they show an interesting, unique "neo-classic"-styling.
In my opinion, they are something like a "Stutz light"... ;o)
Often these cars are put on the same level as a Stutz, sometimes they are even called "Stutz"...
One reason to create a website, dedicated to these revival cars: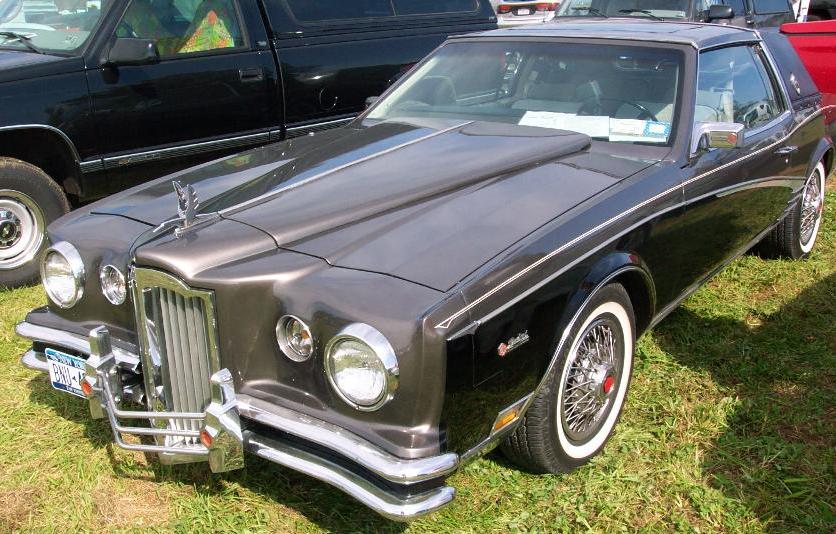 photo by Ron Swartley
Thanks to the fact that only front and rear were replaced, it was no problem to offer Coupés,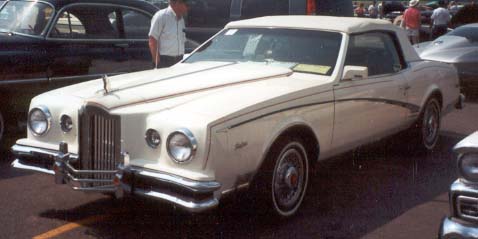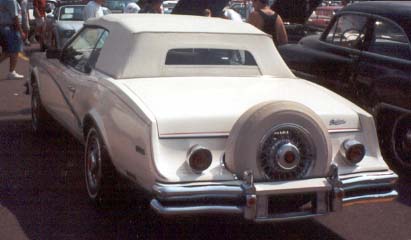 photos by Tim Fantin
Convertibles,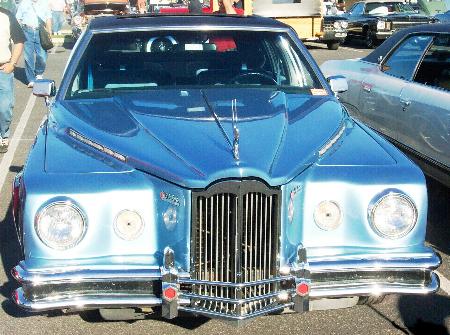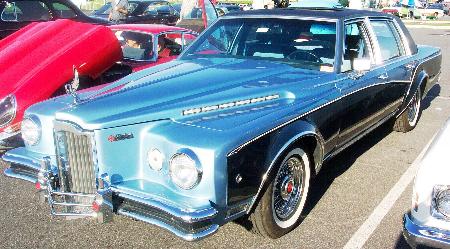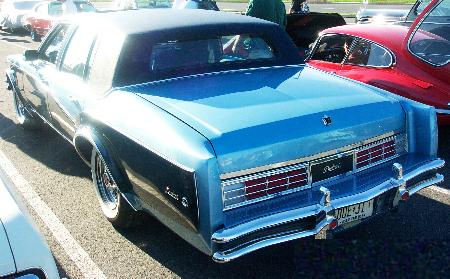 photos by Ron Swartley
or Sedans.
Even two hearses were built: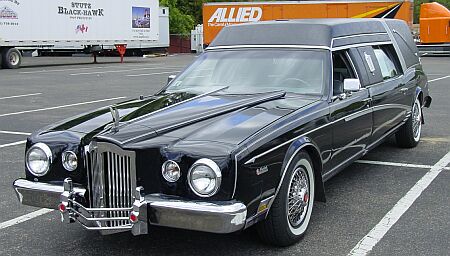 This car, owned by Patrick Martin is one of these hearses.
The car can also be used as an ambulance.
click here to see more pictures of that hearse-ambulance combo
Even in 1992, Bayliff built at least one of these conversions, a very nice one...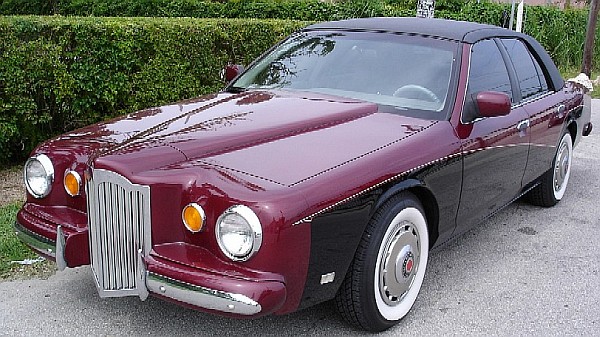 The typical Packard grill,

a classic two-tone exterior,


photos by Ted Vernon
and a classic-like rear.
This 1992 Bayliff-Packard was for sale at:
Ted Vernon