Stutz Blackhawk 1972
# 2K 57Y 2A 105281
(previously owned by Elvis Presley)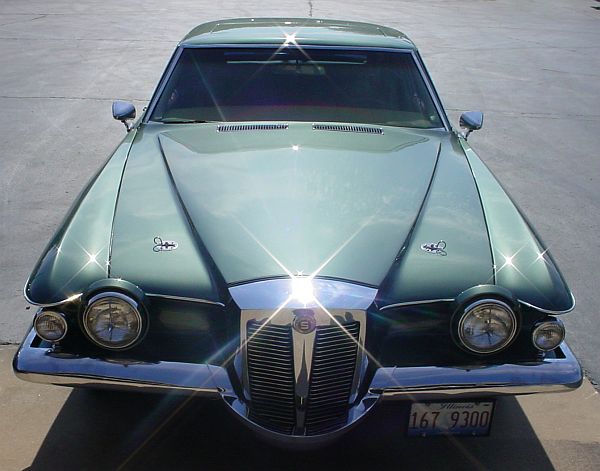 In March 2006, I was contacted by Arleen and Bill Florence.
They gave me the VIN, and sent some photos of a beautiful 1972 Blackhawk.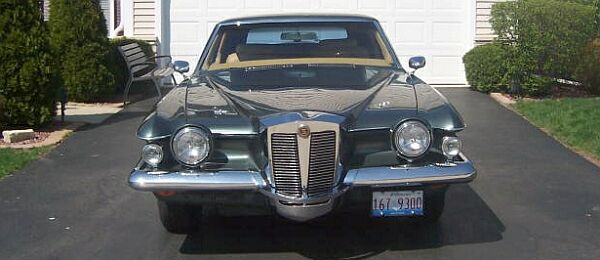 This Blackkhawk shows some unique details!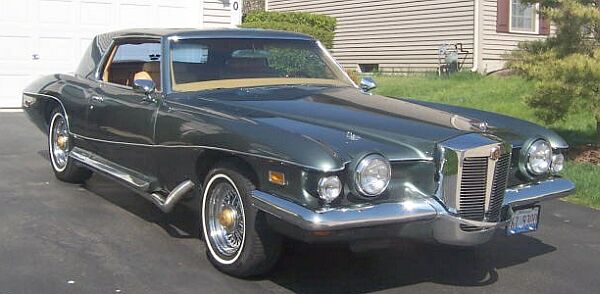 For example the radiator grill, never saw one like this before.
According to Mr. Florence, the car came with that grill, when he got the car, back in 1998.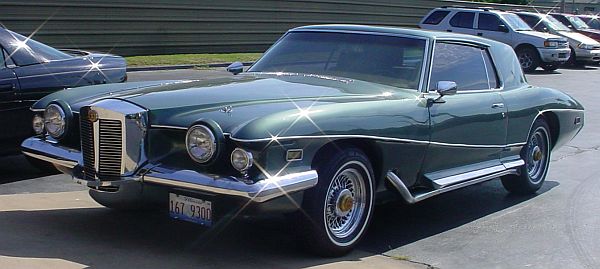 Of course, the 1972 shows the typical rear-design of the 72-models.

The rear bumper is pure Pontiac, with additional, stutzy bars.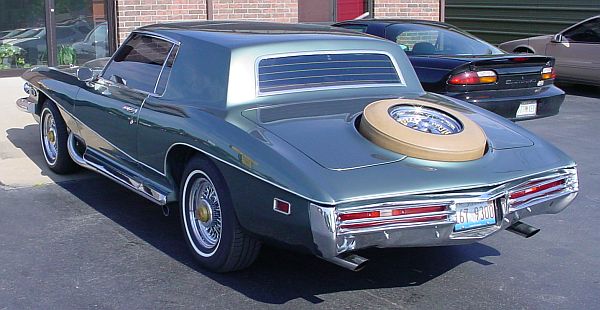 The dashboard was redone by Mr. Florence,
because most of the original gauges didn't work, he did a great job.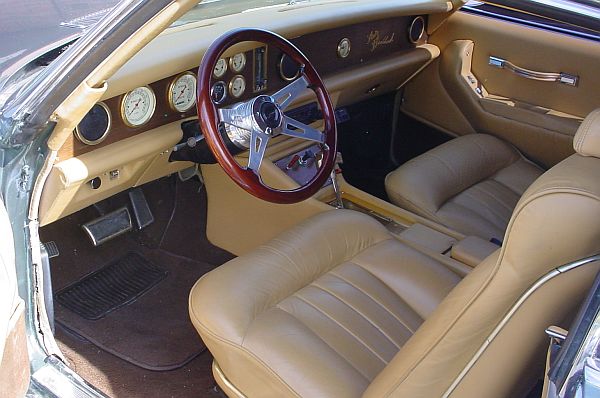 I like the bright color of the plates,
in combination with the dark wood, and of course with the gold.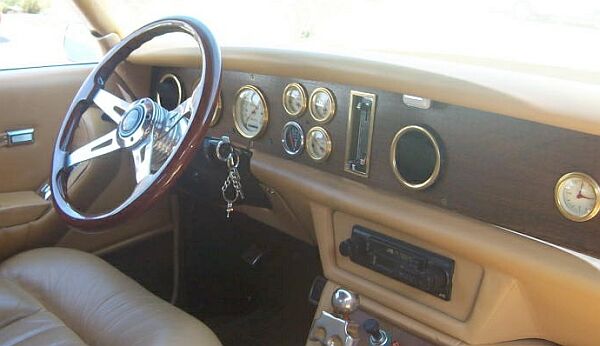 Another unique detail are the three carburetors, which were added by Mr. Florence.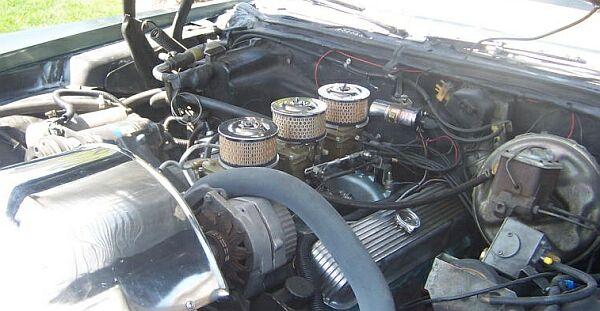 In July 2006, Ken Ramsey added this car to his Stutz-Collection.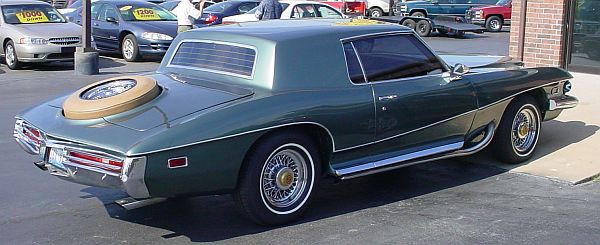 In 2009, Fred Kendall found a document stating that this car was previously leased by Elvis Presley: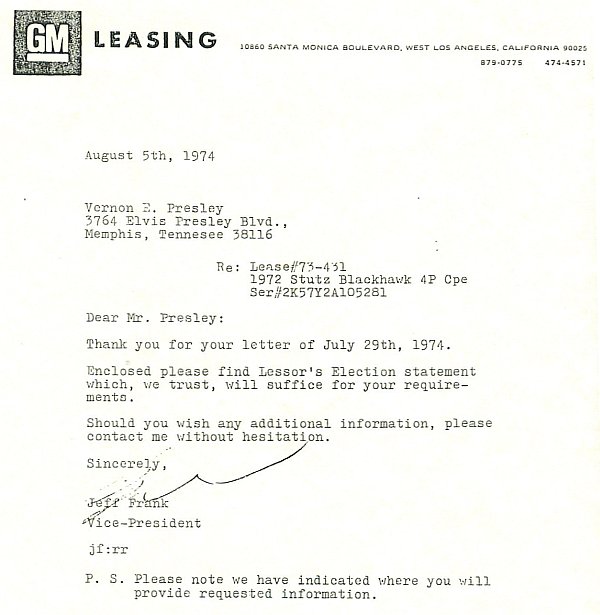 We don't know what happened between 1974, and 1990.
The second owner must have repainted the car, adding the modified radiator, too.
In 2012, I got in contact with Mr. Lamp, who owned the car from 1990, and sold it in 1998 to Bill Florence, but he didn't know anything about the famous first-owner.
Mr. Lamp is now owner of a 1972 Blackhawk, again.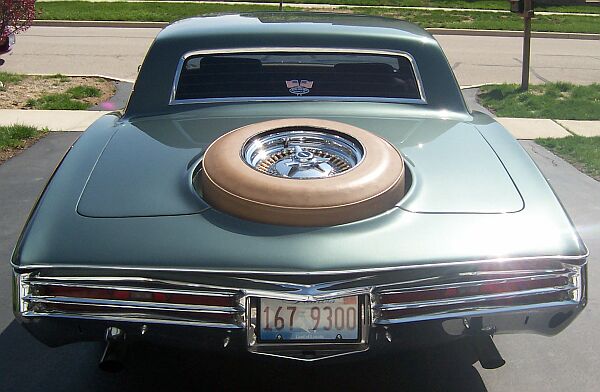 see photos of this car, when it still belonged to Elvis Presley


see the Stutzes of Ken Ramsey
back to registry