European Concours D'Elegance
Schwetzingen 2002
Class B
Vintage
1919 - 1930
open / closed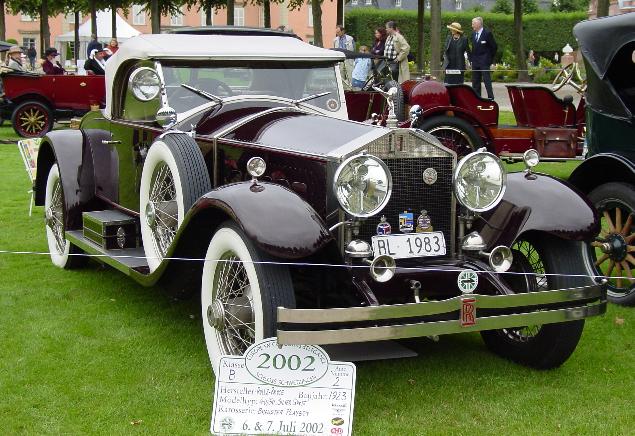 1923 Rolls-Royce 40/50 Silver Ghost Brewster Playboy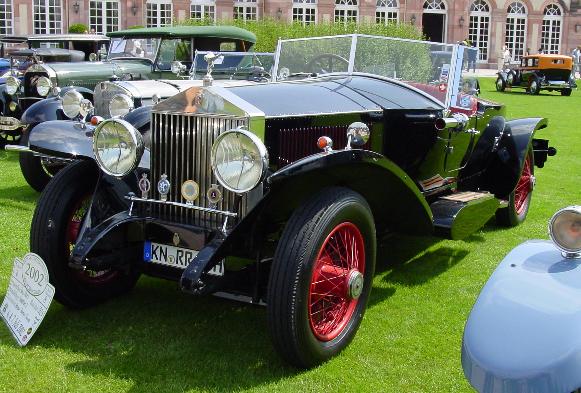 1926 Rolls-Royce Phantom I Barker Boattail Tourer

1926 Isotta-Fraschini Tipo 8 Brooks-Ostruck Tourer

1928 Cadillac 341A Fisher Sedan
3rd of class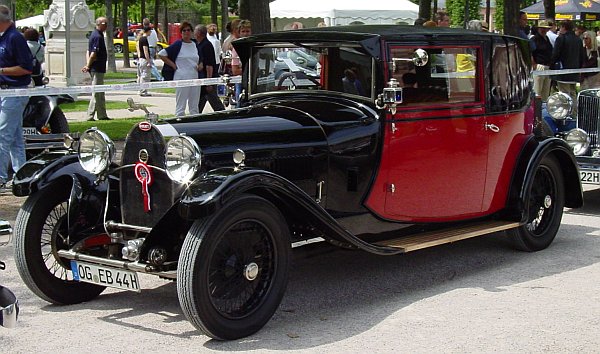 1928 Bugatti T44 Fiacre Coupé
1st of class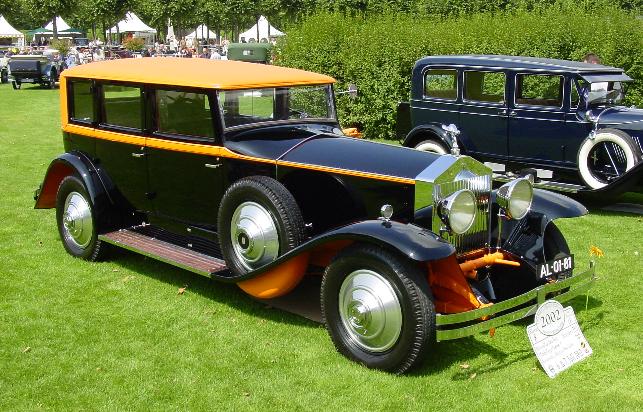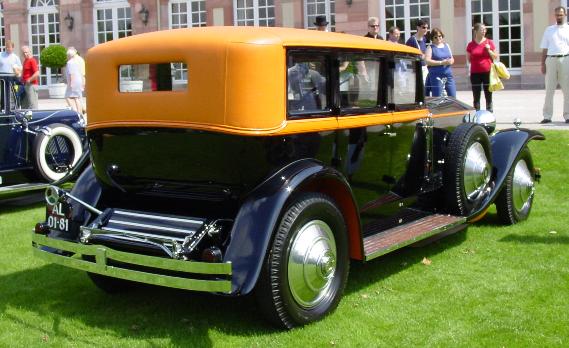 1930 Rolls-Royce Phantom I Brewster Dover Sedan
This "New Phantom" was produced in America.
It was presented on Christmas 1930 to Mrs. Johnson, by her husband.
The car stayed in this family for a very long time, later it was sold to a collector of Rolls-Royce cars, that sold the car later to The Netherlands, were it stays today. This will explain the two-tone color... (which was available in the 30's).
listed, but not showed:
1923 Mercedes 28/95 Murphy Sport Roadster (picture to come...)
no photos:
1923 Buick Series 23 Fisher Touring
1923 Opel Sportwagen Roadster
1923 Franklin SR10B Tourer
1925 Sunbeam 20/60 Wolverhampton Tourer
1926 Peugeot Quadrilette 172R Coupé
1929 Dodge Victory 6 Phaeton
1929 Praga Grand Limousine
1929 Auburn 120SD Sedan 2nd of class
1930 BMW Dixi DA4 Ihle Special Sportwagen
European Concours 2002
Class A Class B Class C Class D Class E
Class F Class G Class H Class I
Class J
Part 1 Part 2 Part 3
Class L
Meguiar's Best in the World