Chrysler Imperial 2006
concept-car
Geneva 2006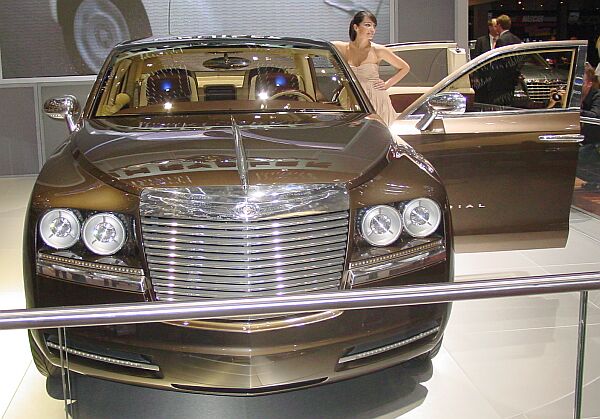 When I heard that Chryler is going to present a new Imperial, I was very curious.
The earlier concept cars showed an interesting design,
than I saw this...
The similarities to the actual Rolls-Royce Phantom are obvious,
and that's an ugly car. At least, the Rolls-Royce shows some independant design,
which the Chrysler Imperial doesn't.

The press release for the new Imperial states that the designers were inspired by the old Imperials of the 30's and 50's, as well as they were inspired by long tradition of creative prototypes.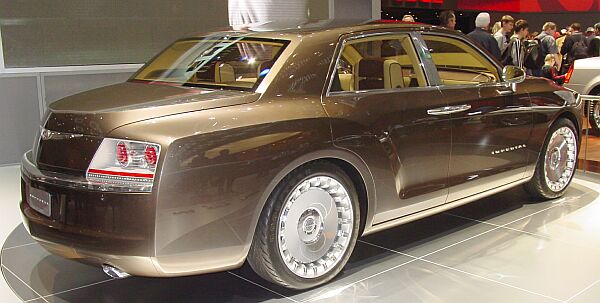 Hmm, I can't see any similarities, and in my opinion the design is not very creative.
The car is just big and heavy. Looking like a tank.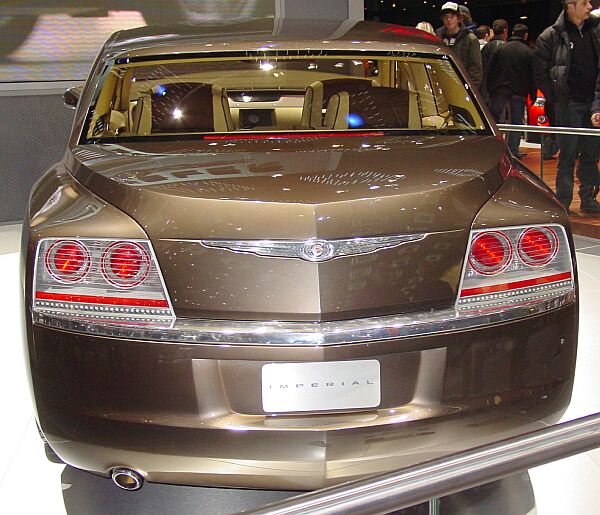 If you want to see a real good design for a new Imperial,
click here to see Virgil Exner, jr.'s design for a 2004 Imperial.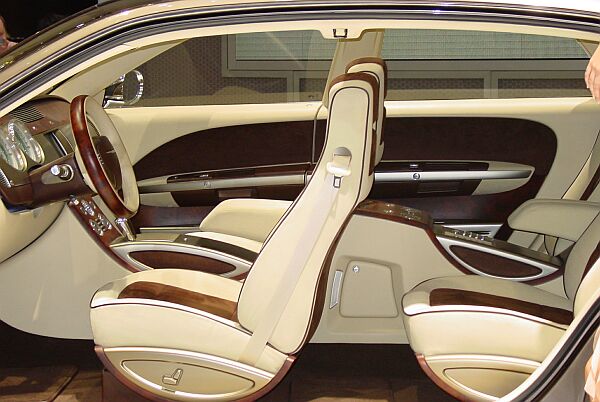 Technical Data:
length: 543,9cm
width: 193,3cm
height: 161.5cm
wheelbase: 312.3cm
engine: 5,7l HEMI, 340hp
max. speed: 257km/h
wheels: P245/45R22
2004 Chrysler Imperial, designed by Virgil Exner, jr.
1961 Imperial
1961 Imperial Crown Convertible "Shriner"-Edition