2nd Oldtimergala 2006
Class E (1946 - 1960)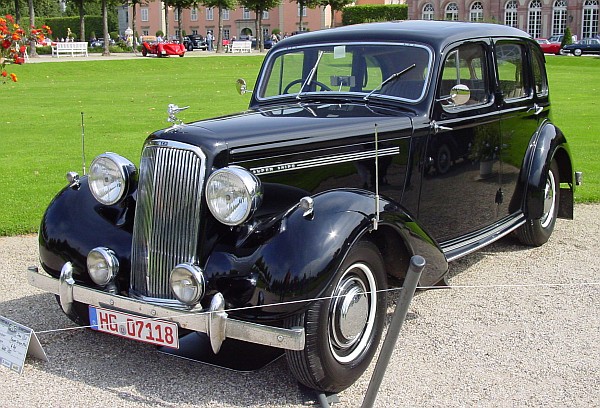 Humber Super Snipe, 1946


Packard Clipper Super Sedan, 1946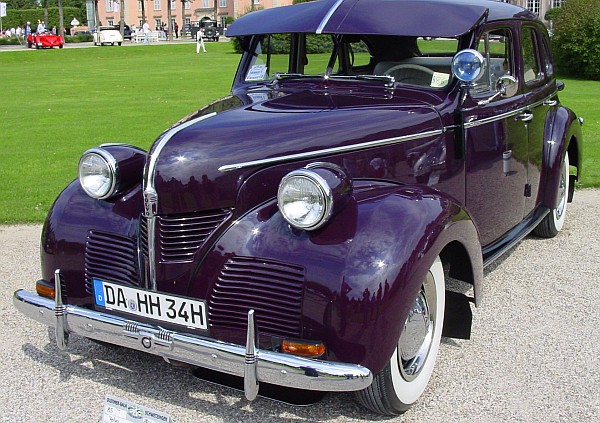 Volvo PV60, 1946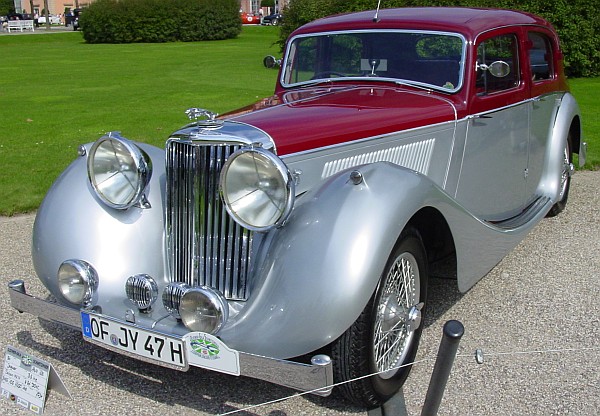 Jaguar 3,5-litre MK IV, 1947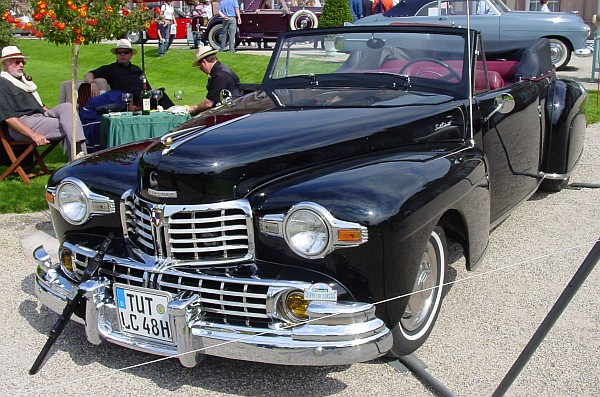 Lincoln V12 Continental, 1947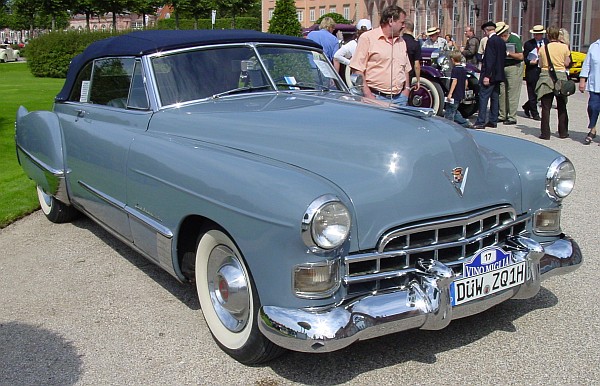 Cadillac 62 Convertible, 1948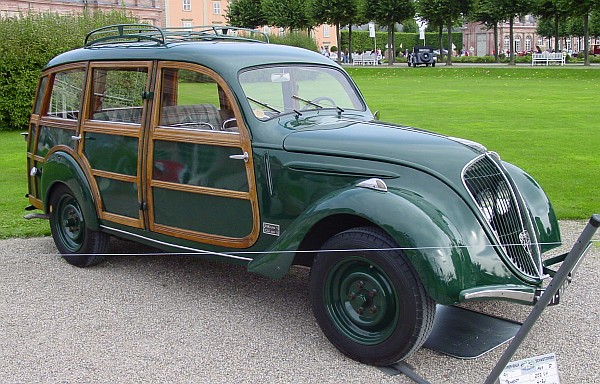 Peugeot 202UH Canadienne, 1949
U is standing for Utility, H is standing for a hydraulic brake-system, Canadienne is the French expression for Woody.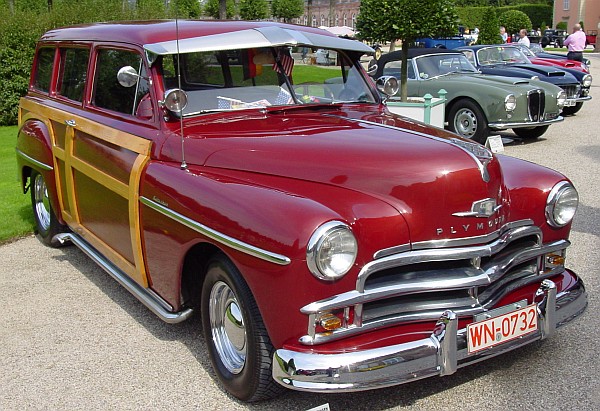 Plymouth Suburban, 1950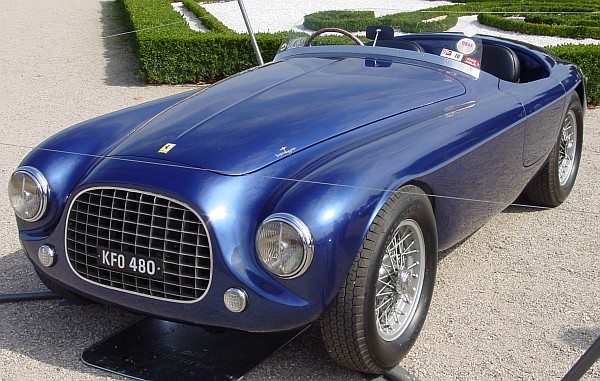 Ferrari 212 Touring Barchetta, 1951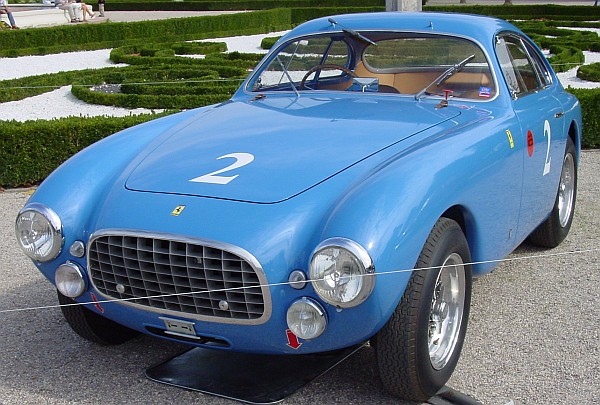 Ferrari 212 Export Vignale Berlinetta, 1951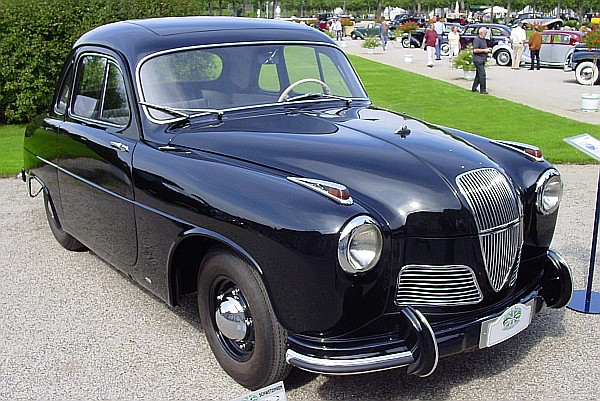 Hanomag Partner, 1951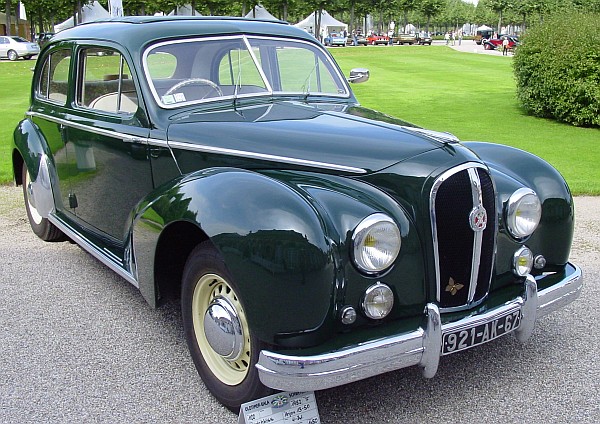 Hotchkiss Anjou 13-50, 1952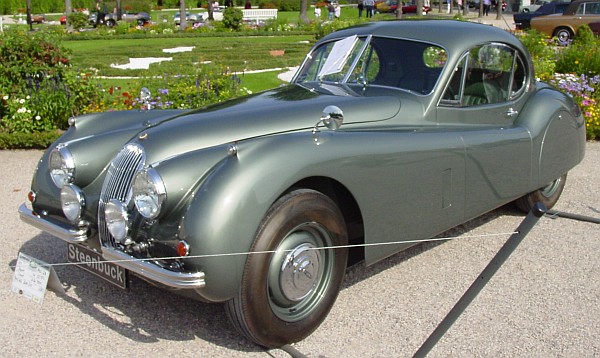 Jaguar XK120 FHC, 1952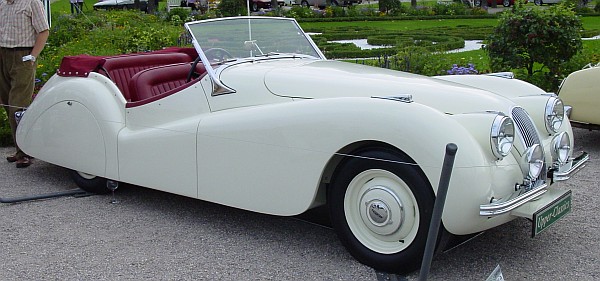 Jaguar XK120 DHC Abbott 4-Seater, 1952
The Abbott company modified the XK 120 into a 4-seater, it is unique...
(This car was featured in "Octane"-Magazine, issue 4/2007, 5 pages, 14 photos)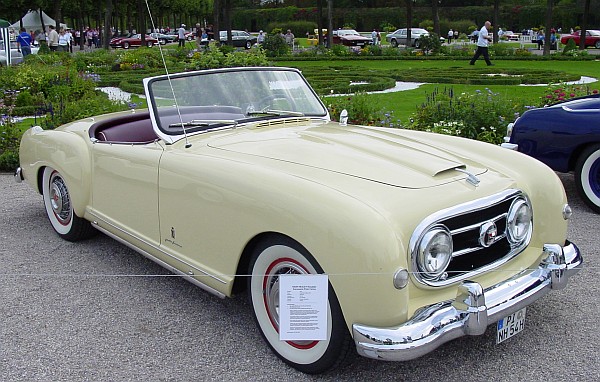 Nash-Healey Pininfarina Roadster, 1952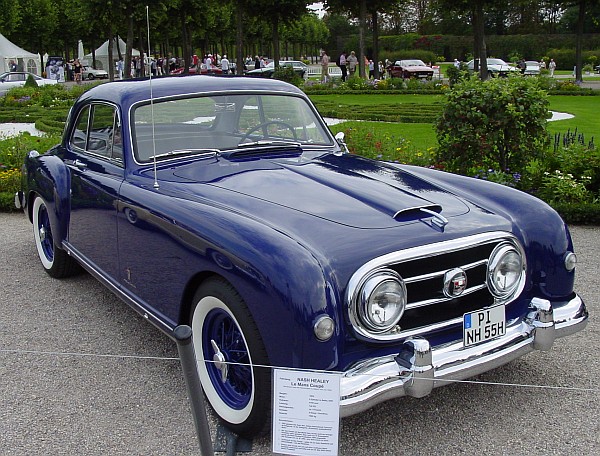 Nash-Healey LeMans Coupé, 1953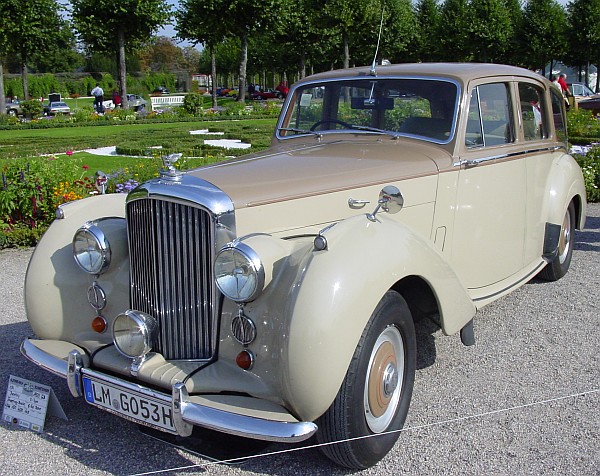 Bentley R-Type Shooting Break, 1953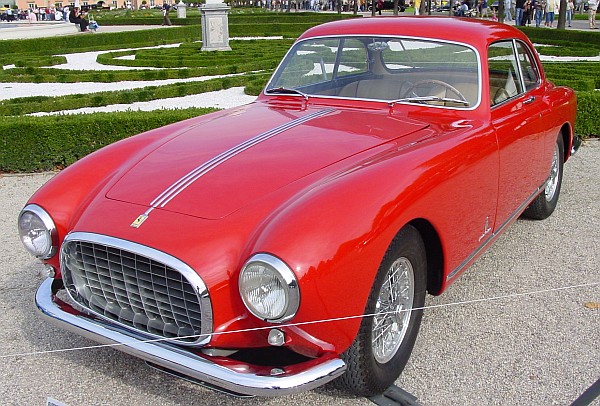 Ferrari 212 Pininfarina Berlinetta, 1953


Porsche 356 Cabrio Reutter, 1953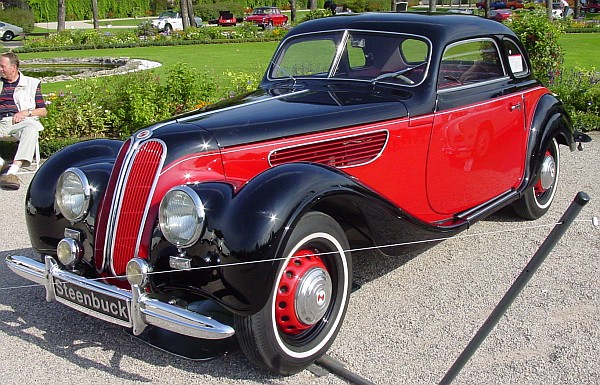 EMW 327, 1954
The "Eisenacher Motorenwerke" produced pre-war-BMW, and BMW had to build up a new car-factory at Munich, because all the BMW cars were produced at Eisenach, before WW II. The logo was almost the same, just the Bavarian Blue was replaced by a symbolic red.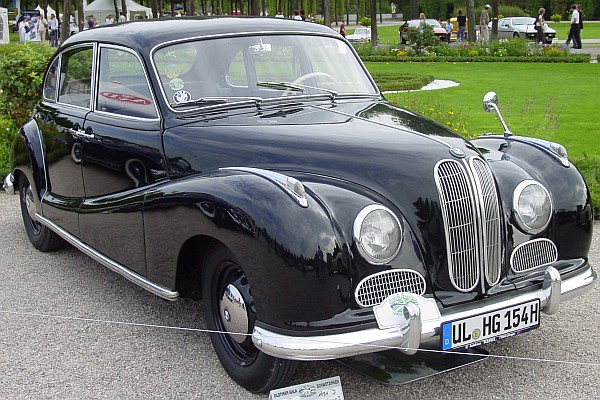 BMW 501, 1954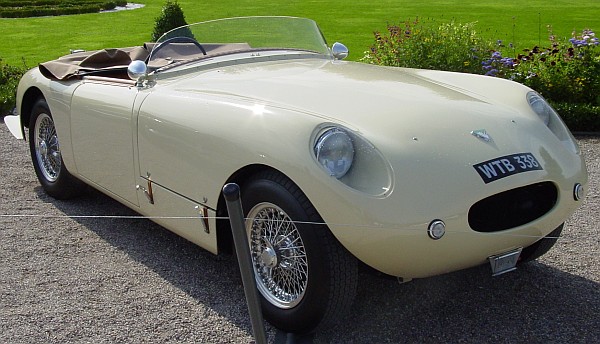 Doretti Barchetta Swallow, 1954
Swallow built, by using Triumph parts, this Doretti race-car, it's a prototype.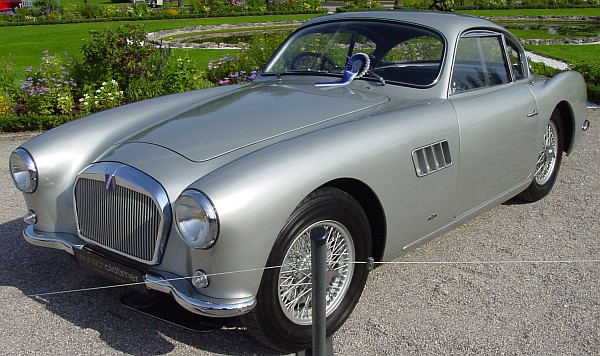 Talbot Lago Baby Coupé, 1954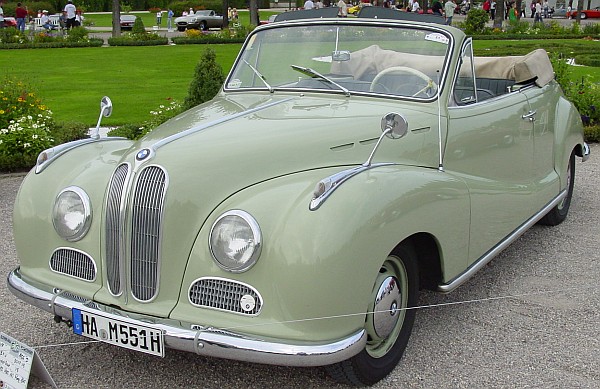 BMW 501 Baur Cabrio, 1956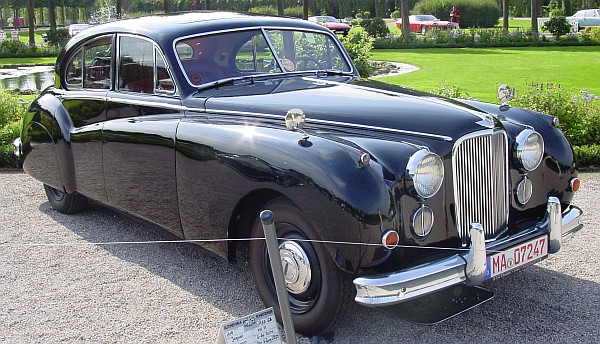 Jaguar MK VII, 1956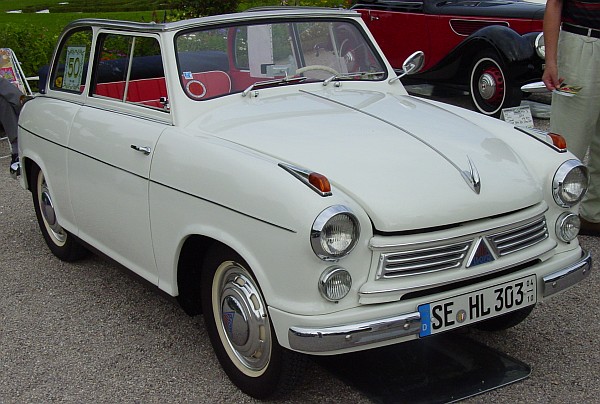 Lloyd 600 Cabriolimousine, 1956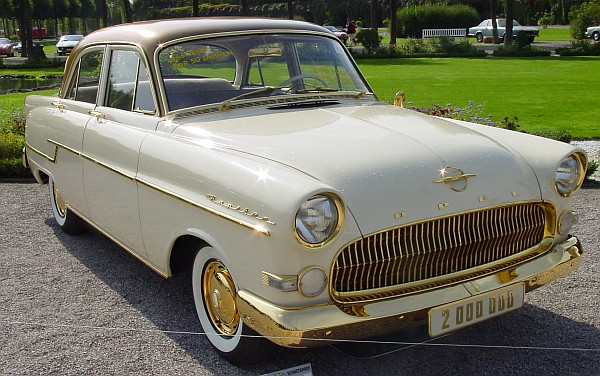 Opel Kapitän, 1956
This is the 2nd-millionth Opel, it was presented at the Frankfurt Motor Show of 1956.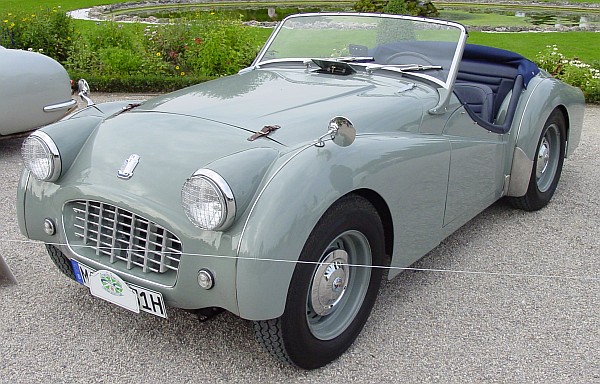 Triumph TR3, 1956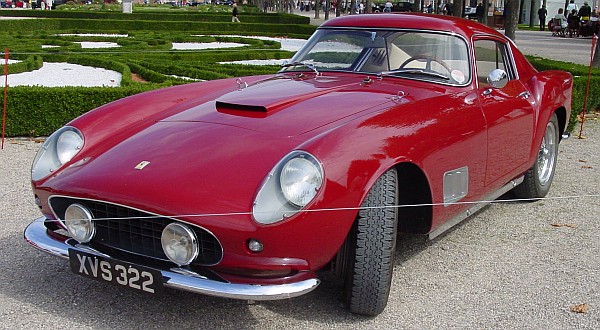 Ferrari 250 LWB Tour de France (TdF), 1957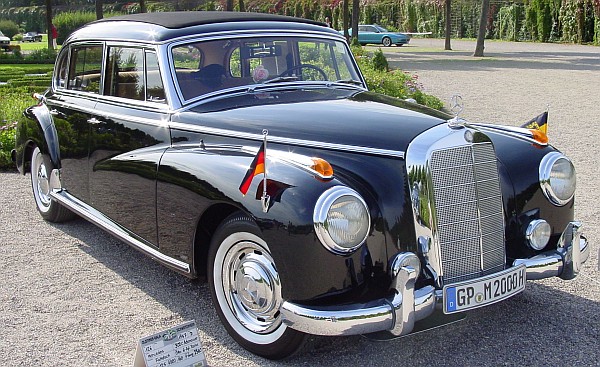 Mercedes 300 "Adenauer", 1957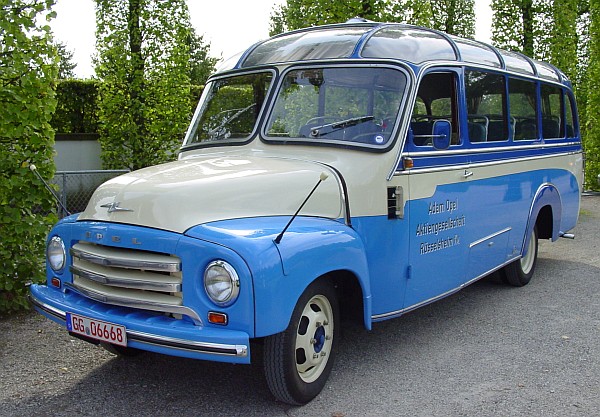 Opel Blitz Panoramabus, 1957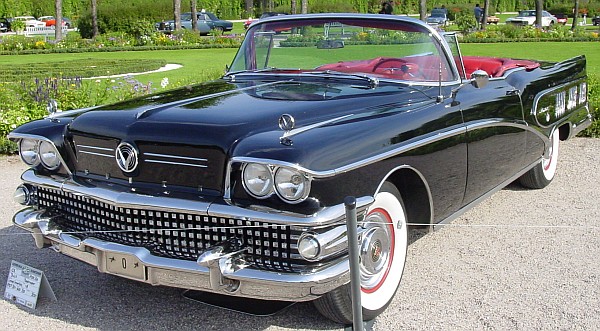 Buick Roadmaster Convertible, 1958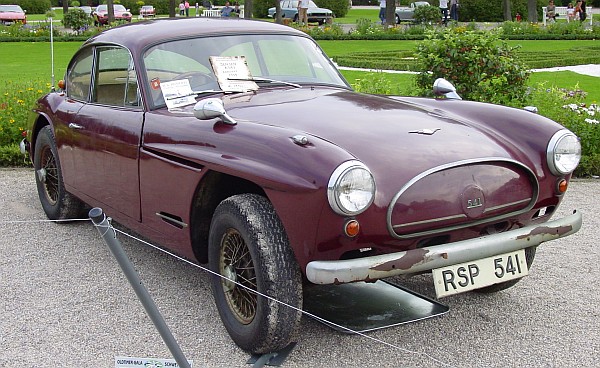 Jensen 541R, 1958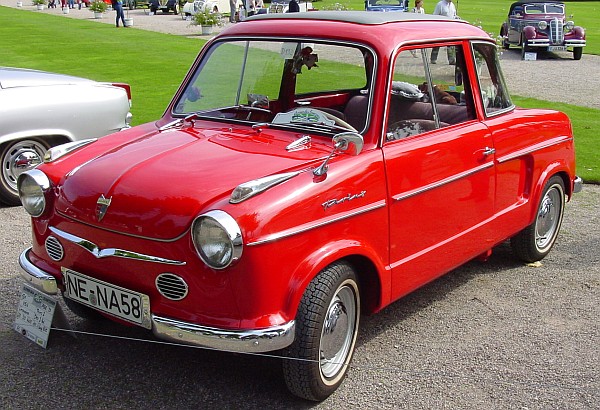 NSU Prinz 2, 1958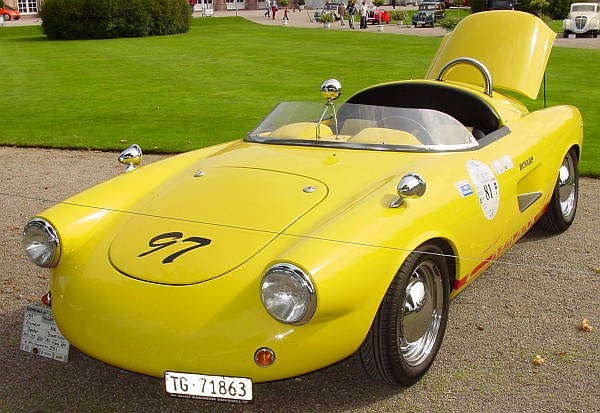 Enzmann 506, 1958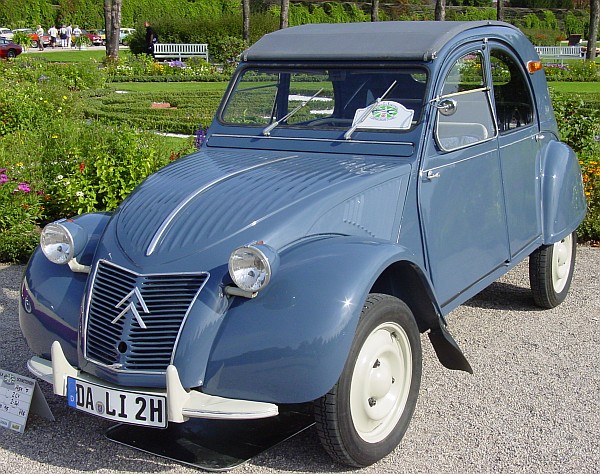 Citroën 2CV, 1959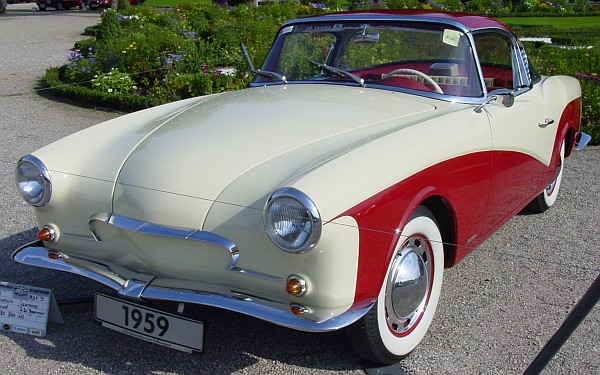 VW-Rometsch FR "Lawrence", 1959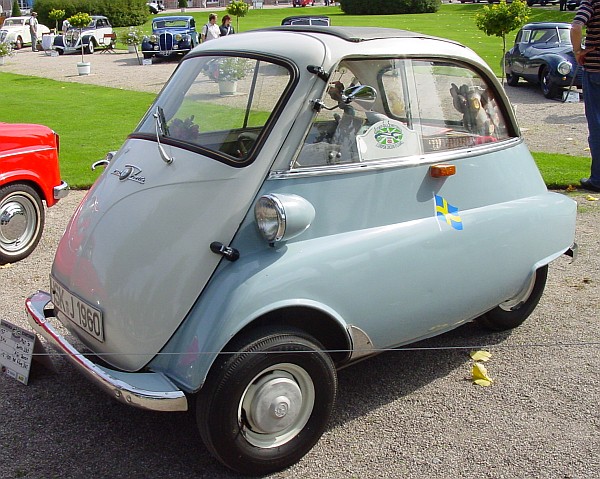 BMW Isetta, 1960

Borgward Isabella Cabriolet, 1960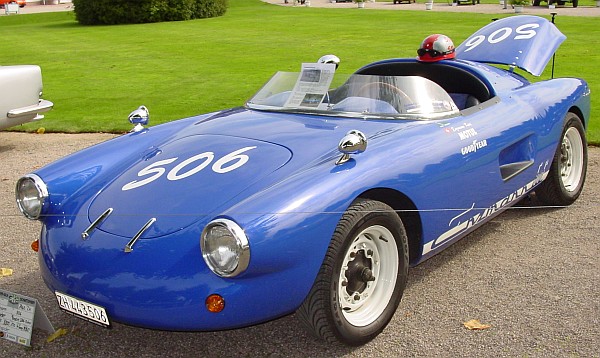 Enzmann 506, 1960