1967 Stutz Bearcat
When Virgil M. Exner, sr. published a series of Revival Cars in the issue of Esquire (Dec. 1963),
there was a design proposal included for a new Stutz Coupé,

and there was a design for a new Duesenberg, also.

There were plans to produce a 1966 Duesenberg Sedan, based on Exner's design, only one prototype was built at Ghia.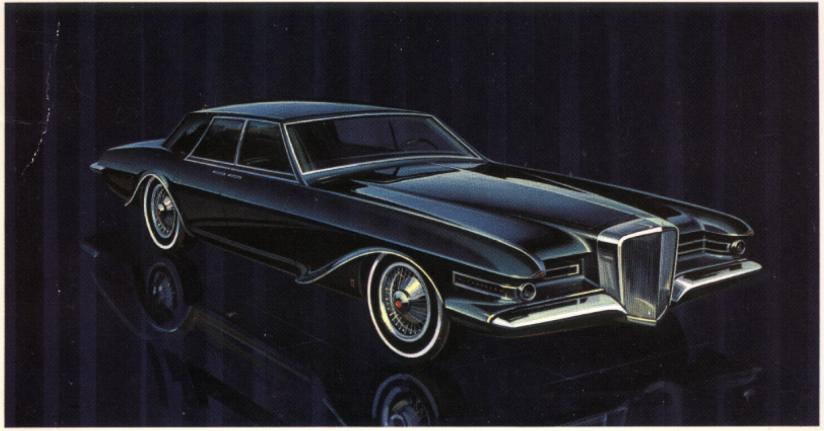 To add a roadster to the Duesenberg range,

this car was designed, so it is originally a Duesenberg.
When Duesenberg was out of business, James D. O'Donnell founded the new Stutz Company.
He loved Exner's design, specially this design of a roadster.
So it got a new name: 1967 Stutz Bearcat
First, the plans were to produce this car, but later, the decision was made to start with a Coupé,
the Blackhawk of 1971.
In 2003, I got this scan of the original transparent watercolor illustration from
Virgil Exner, jr.
who worked with his father on designing the Revival Cars.
The original picture still hangs in his studio...