Virgil M. Exner, jr.
The Spynx-Project
The Royale-Designs

The rear-design, and the roof-line are similar to the basic Spynx-Project, but the Royale is a luxury Limousine, in the tradition of the first Royales, which were built by Bugatti, or the later Stutz Royale.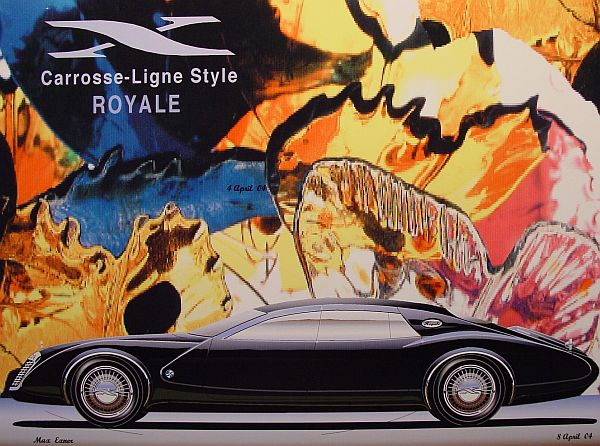 The all-black Royale is impressive, but the two-tone one shows more of the "Coach"-like design-elements,
and of course there is a visible spare-wheel, on both cars.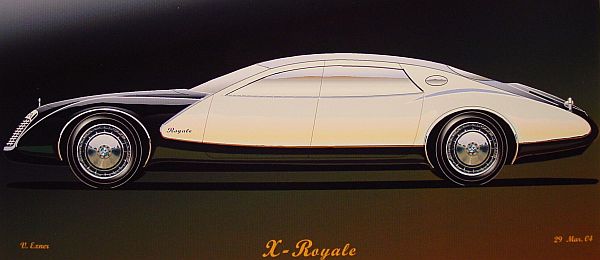 A different, more classic rear-design is shown by the next sketch,
a fastback on a states-limo is perhaps for some old-fashioned kings, or presidents to sporty...

Well, this is the ultimate car for a garage,
anyway if this is located in Saudi Arabia, Gabon, or Brunei.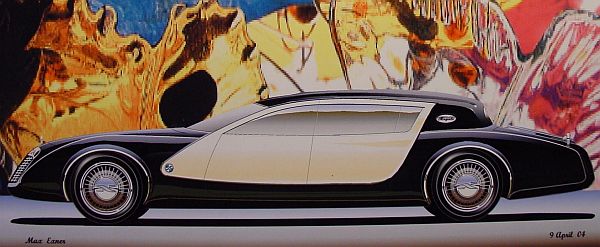 Please note:
All these design sketches are copyrighted by Mr. Exner. All rights reserved!
Do not use without written permission!!!
the Spynx-Project:
Aero
Imperial
Spynx
Stutz
X-Series
Royale
see the new Revival Cars:
2004 Stutz
2004 Imperial
2005 La Salle