International Motor Show
Geneva 2004
Page 2
Concept Cars and One-Offs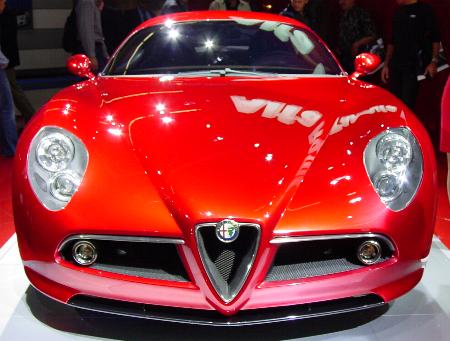 Alfa-Romeo 8C Competizione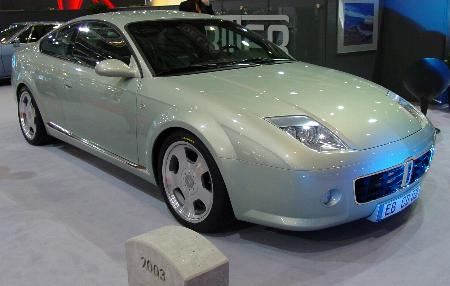 Bitter modified the car of 2003, now the steering wheel is placed correctly (left side), the car has more power, and it was repainted.

Citroën C4 Sport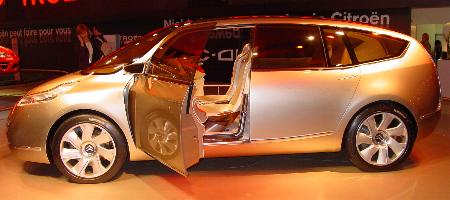 Presented at Frankfurt 2003, the Citroën C-Airlounge, now in a new color, for better photos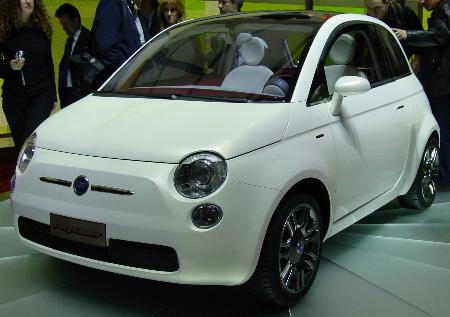 Another revival car. Now Fiat revives the Cinquecento

Toyota Fine-N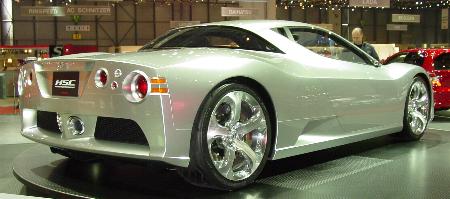 Honda HSC, it will replace the NS-X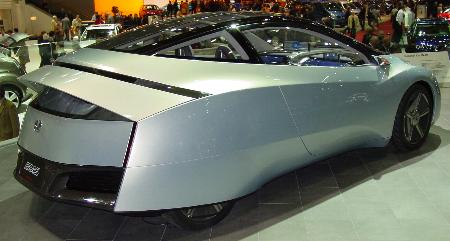 The Honda Imas... URGS!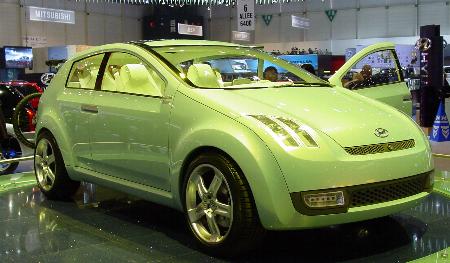 Hyundai..., ehhh, at the moment, I can't remember the name...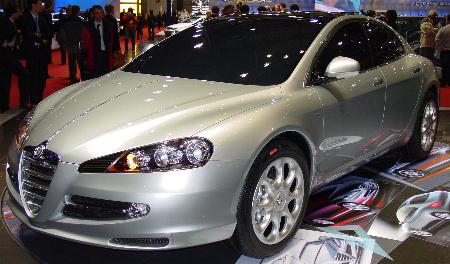 Ital Design Visconti, based on an Alfa-Romeo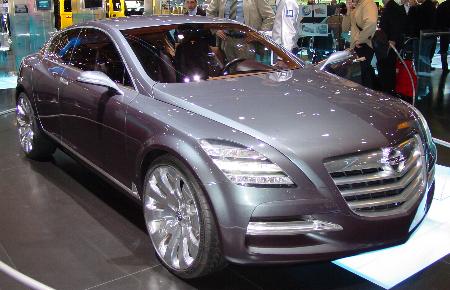 The Opel Insignia, well known from Frankfurt 2003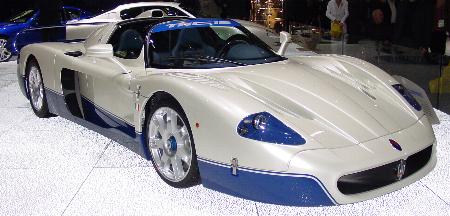 A new model by Maserati, the MC12, based on the Ferrari Enzo Ferrari

An MG, based on the old Qvale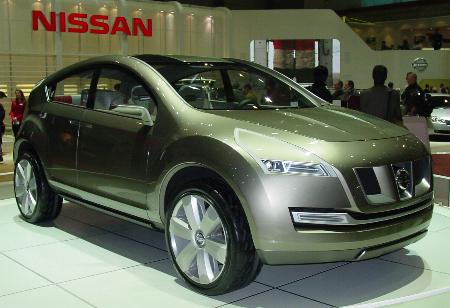 Nissan Qashqai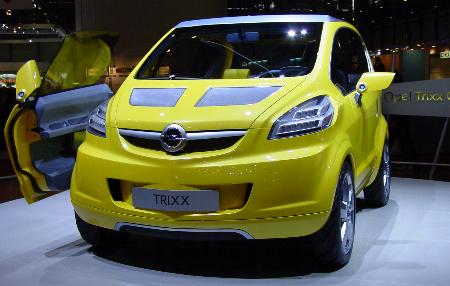 Opel Trixx

Peugeot 407 Silhouette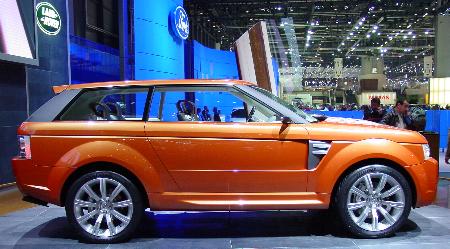 Range Rover Stormer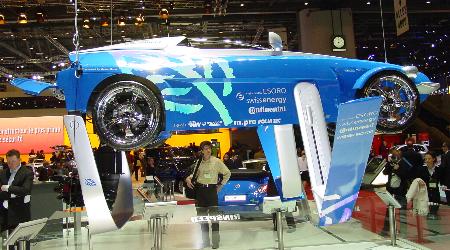 Rinspeed Splash, initiated by F. Rinderknecht, and his stuff (9 persons!),
interesting fact, a company from Faellanden (where I live) did the bodywork!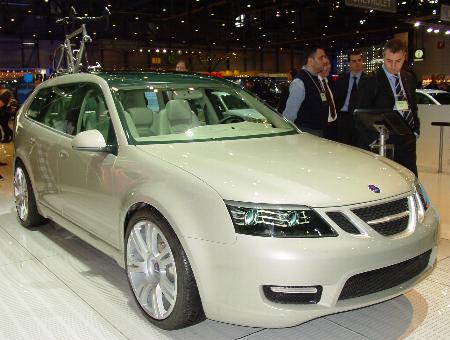 Saab 93-X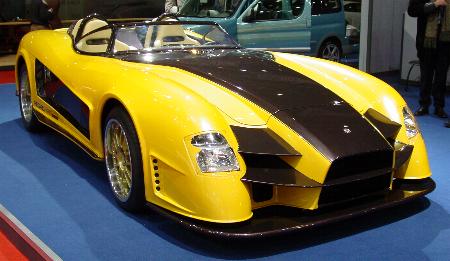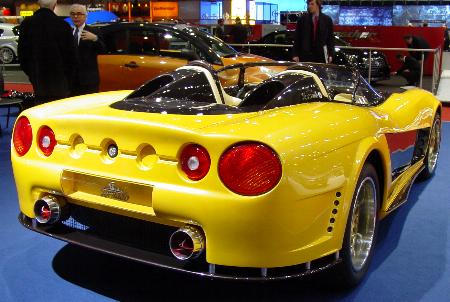 Sbarro Tornado, based on a Ferrari Maranello, sold to a Swiss car enthusiast.
The front has styling elements of the Ferrari Testarossa (the old one), and also the Rinspeed One,
the rear uses the rear-lights of the New Beetle...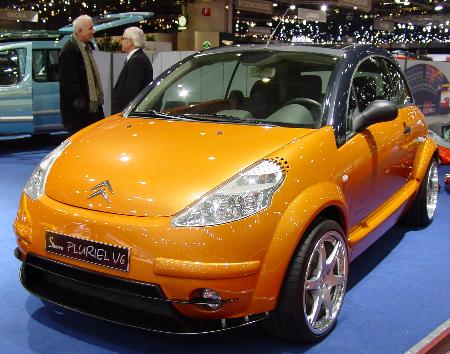 Sbarro Pluriel V6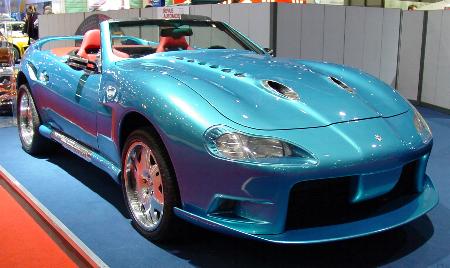 Another Sbarro, based on an old Mercedes SL600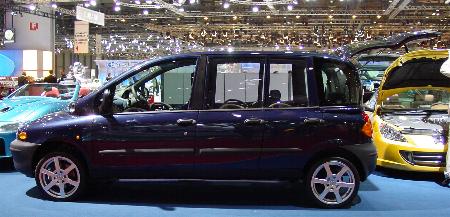 Fiat Multipla, 6-door, made by Sbarro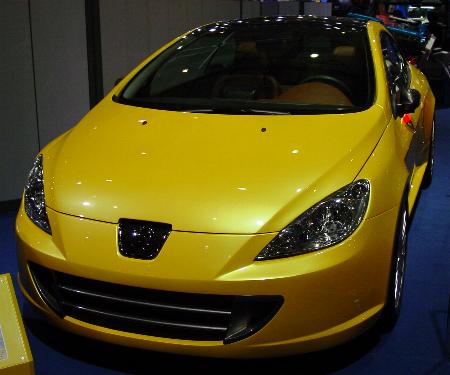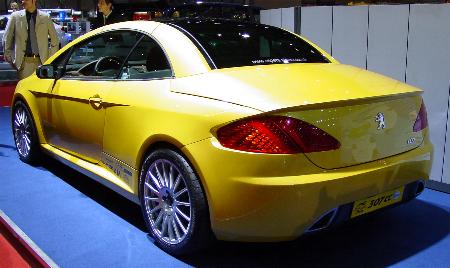 Another Sbarro, a modified Peugeot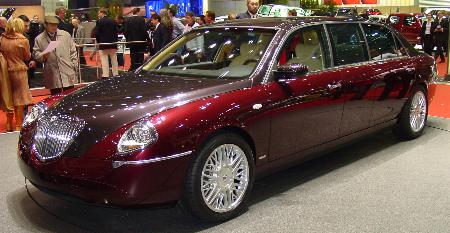 Stola presented a lengthened Lancia Thesis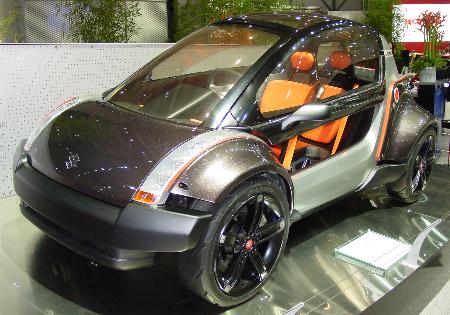 Suzuki S-Ride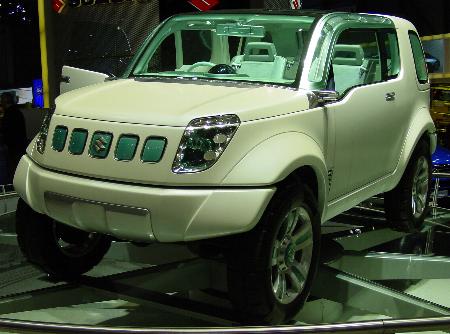 Suzuki Landbreeze, looking like a Jeep...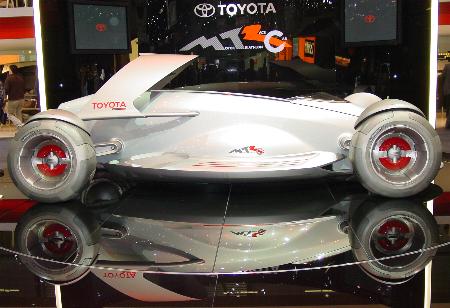 Toyota's car for Playstation
The Ford Visos, I have seen the car at Frankfurt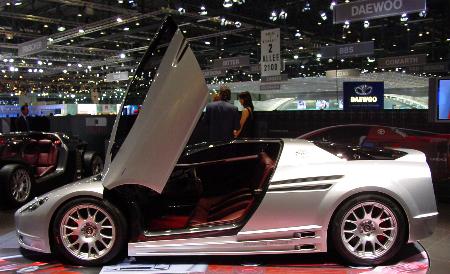 Ital Design Volta, using Toyota parts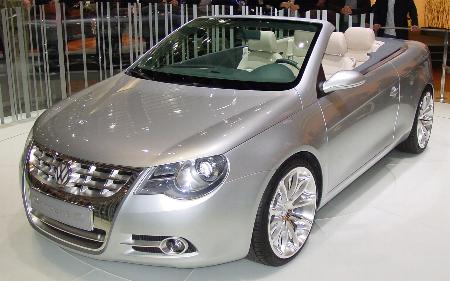 VW Concept C, the coming Golf Convertible
go to Page 1: ready for the production
go to Page 3: old cars
Extra websites for cars from Geneva 2004:
Bertone Aston-Martin Jet2 (and Jet 1961)
Buick LeSabre (1950)
Chevrolet Nomad
Daihatsu D-Bone
Dilip Chhabria Go
EDAG genX
Fuore Blackjag
Ital Design Chevrolet Corvette Moray (2003)
Laraki Fulgura (2002 / 2003 /2004)
Mazel Hispano-Suiza HS21 (2000)
Rolls-Royce 100EX
Volvo YCC