Bearcat
James D. O'Donnell, the founder of the new Stutz Company,
was fascinated by the Revival Cars, which were designed by Virgil M. Exner, sr.
The first design proposal for a Convertible was originally a design for a Duesenberg Roadster,
but Duesenberg was out of business, so the design was renamed.

The 1967 Stutz Bearcat showed a different design to the Stutz Revival Car,
but it looked great, too!
O'Donnell's first idea was to start the Stutz production with a Convertible,
but he changed his mind, and started with a Coupé, called Blackhawk.
Click here to see a design sketch for a 1968 Bearcat / Blackhawk
So the Stutz-customers had to wait a very long time for the first model of a convertible.
Due to restrictive safety laws in the USA,
the first factory-built Bearcat Convertible was presented in 1979...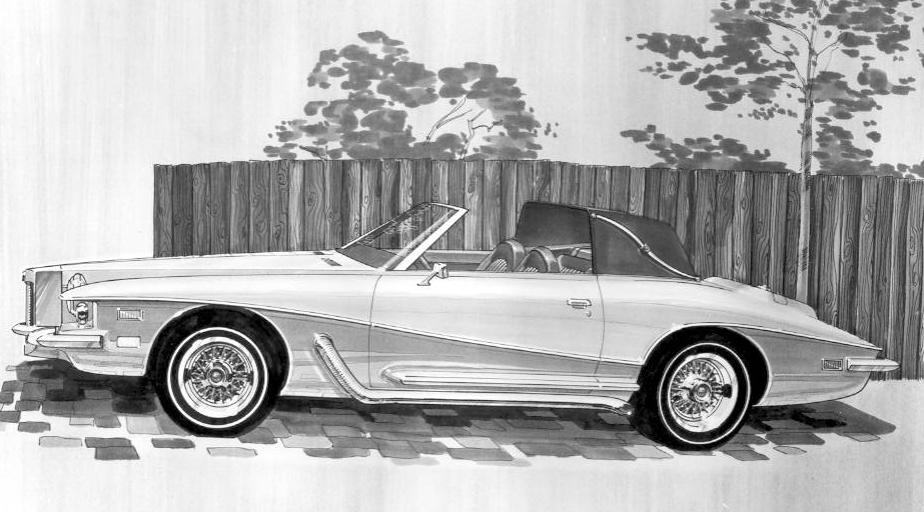 Around 1977 a Stutz dealer presented a "D'Italia" named converted Blackhawk.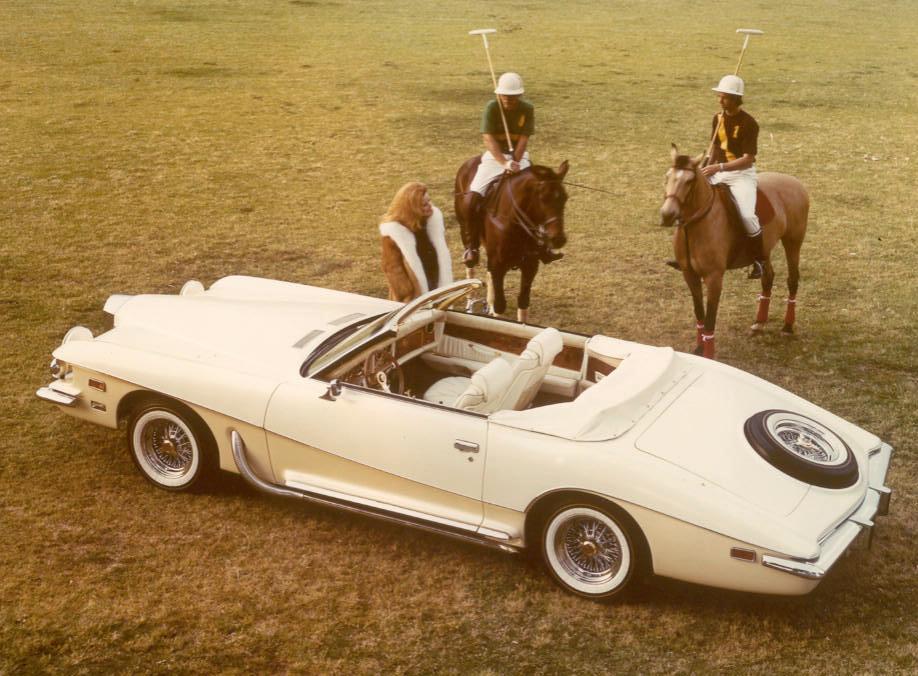 Finally, in 1979, it was for Stutz possible to present a convertible with roll-bar, the "Bearcat".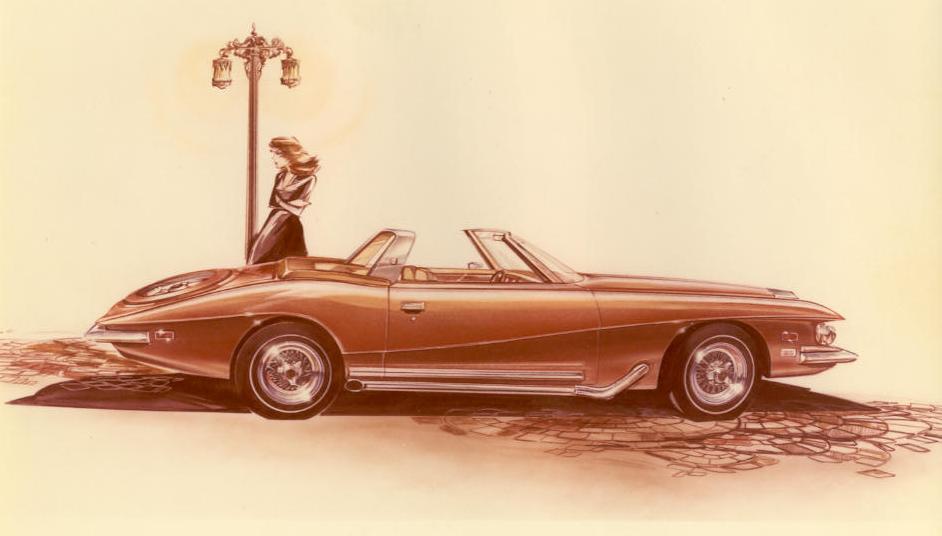 This model showed a soft rear-top, and a two-pieces-targa-top.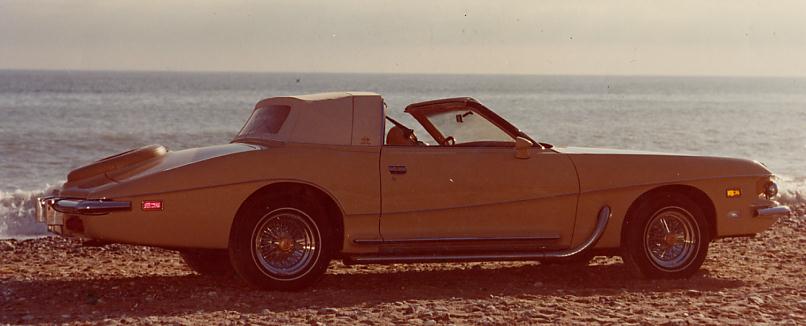 Later, the Bearcat received the same design changes as the Blackhawk.
It was based on a Pontiac Bonneville, the last cars of this design were based on an
Oldsmobile Delta 88 Royale.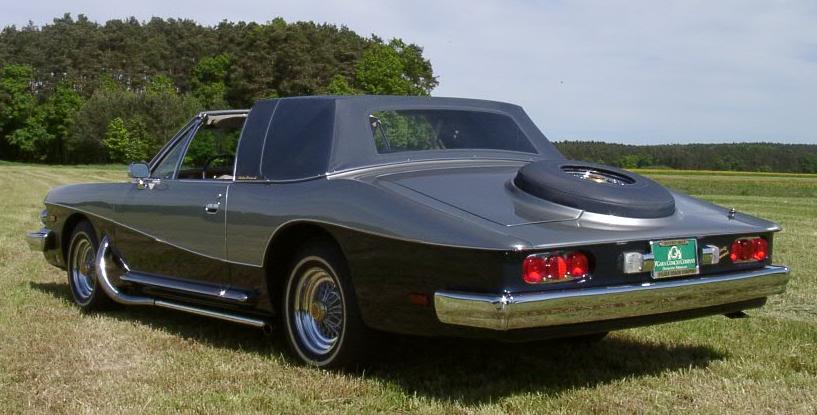 In 1987 the Bearcat was completely modified. The design of the rear was a mix between the early design of 1971, with the spare-wheel as "bumper" and the IV-Porte rear, with the lights above the bumper.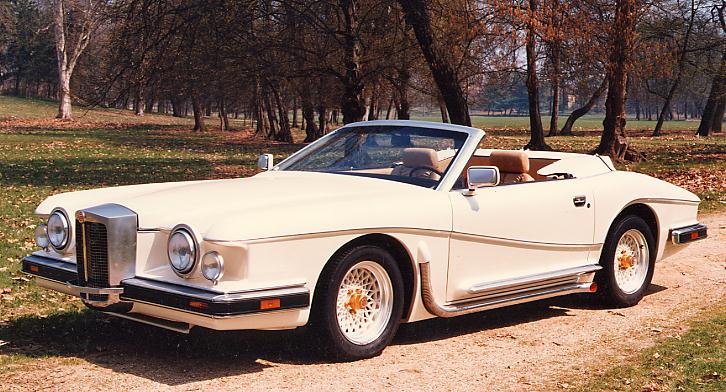 The car was based on a Pontiac Firebird; the body was made of "Diamond Fiber Comp.", a kind of carbon fiber.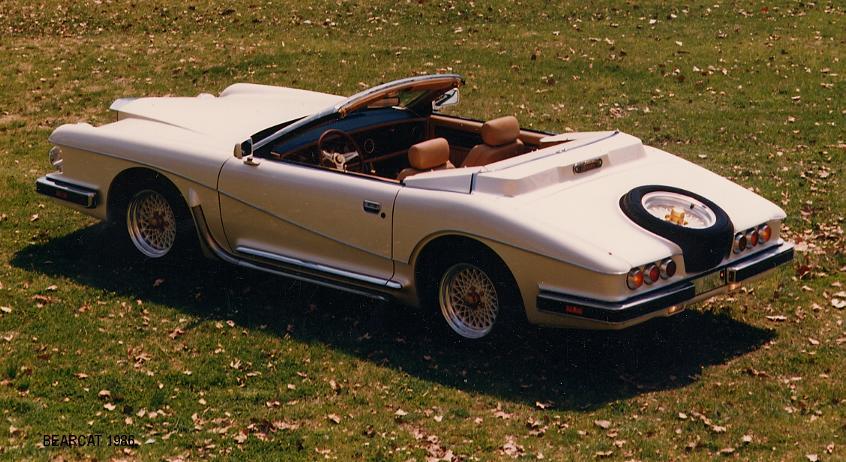 Only 12 cars were built, this satement was made by the last Stutz dealer,
Sunshine State's Convertible Heaven, around 1992, but later I saw at Ebay a car,
that was told to be produced in 1995, so there are 13 cars around.
Two cars were sold to the Sultan of Brunei,
two are located in Germany,
one was resold to Poland,
one car was sold in 2001 to a museum,
and the very last one is for sale...
Going to: