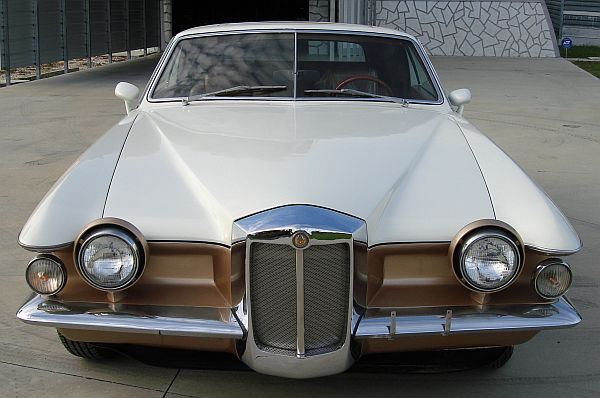 In December 2006, this car was listed for sale.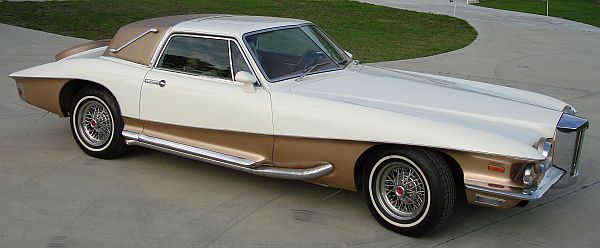 Just after Christmas, Jim Milliken heard about it, and bought it immediately.

The car had at least two previous owners,
who put almost 100'000 miles on this early 71 Blackhawk.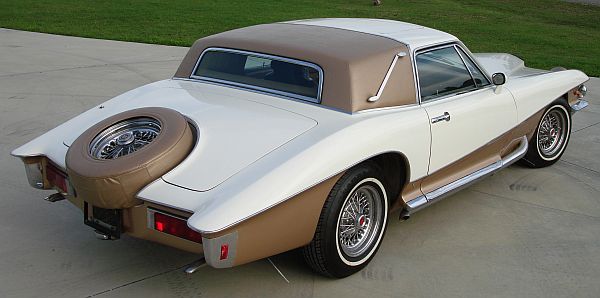 The car shows some interesting, unique details,
the vinyl top, is one of these, but have a look at the taillights...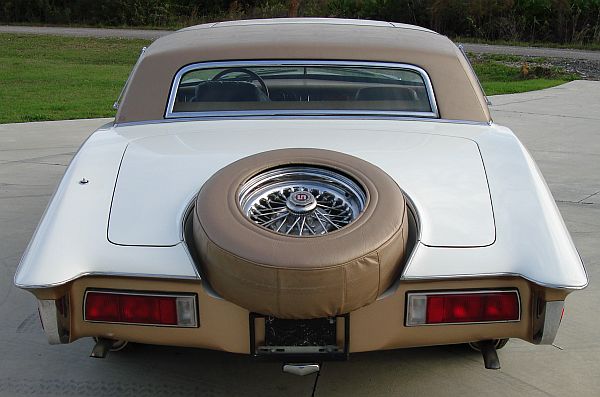 The standard 71 Blackhawks have round taillights, so these lights are unique.
At the moment, we don't know if the car came with these lights, or if these were added to the car later.
My idea is that they are original.
These lights are normally used on a 1970 / 1971 Alfa-Romeo Spider.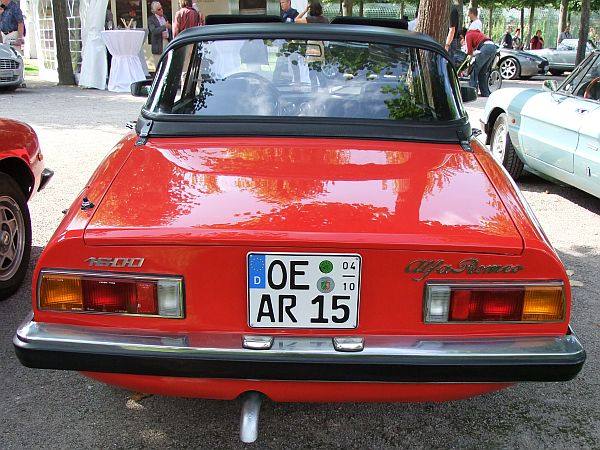 Carozzeria Padane, the coachbuilder of the early Stutzes was, of course, located in Italy,
so they may tried something different...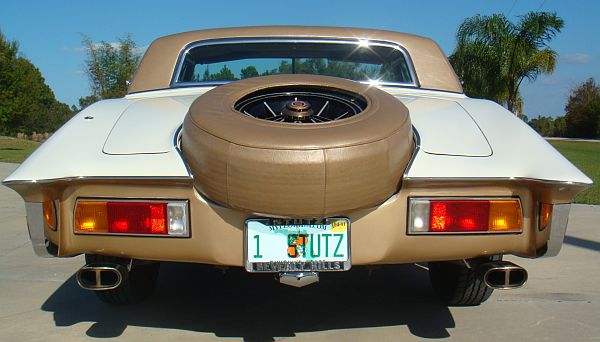 In 2011, Jim put some new taillights on his '71-Blackhawk, now with yellow indicators.
(If you have a close look, you can see also some other additions: the exhaust system is looking much better, the small bumpers were rechromed, and the car now has a fancy license plate, including an even more fancy "Stutz - Beverly Hills"-license plate frame...)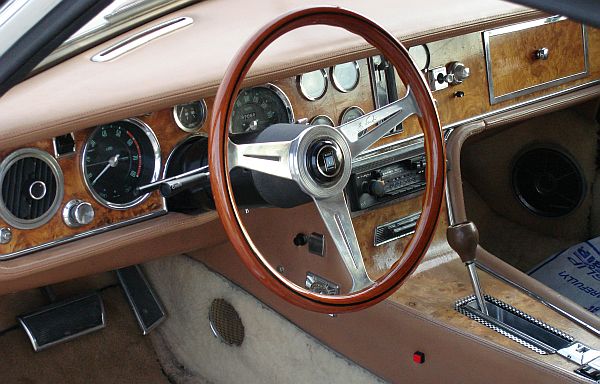 In 2011, Jim put a Stutz-logo in the center of the Nardi steering-wheel, in addition with a golden circle around it.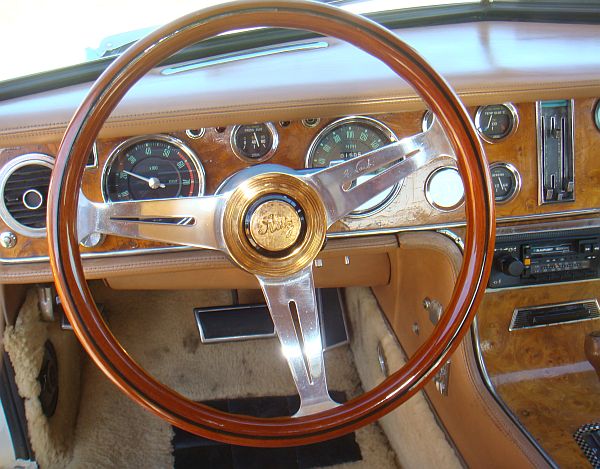 In September 2007, this 1971 Blackhawk was invited to attend the "Era of Exner Event", at South Bend, IN.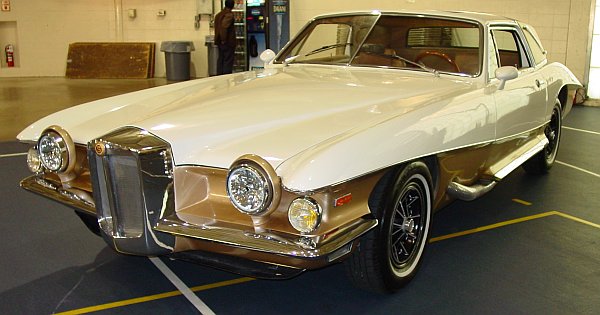 This car was the only "Milestone"-car, that made the trip on its own wheels, in total more than 3000miles!
(The second owner of this Blackhawk needed 18 years to put that mileage on the odometer...)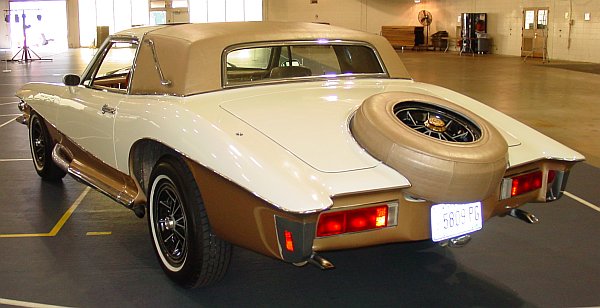 On the way back to Florida, there were some additional stops, the Auburn-Cord-Duesenberg-Museum was one of the best...

(Jim Milliken's 1981 Blackhawk was on the same trip, driven by me!)
Next to the modifications on the rear, Jim added some new chrome on the front, in 2011: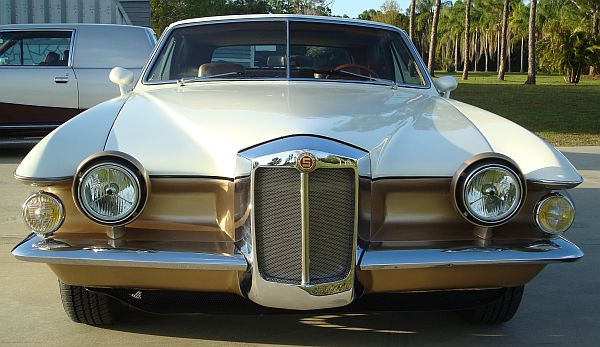 Here you can see the car with the wheels, that normally replaced the original LXX-tires, and were also put on models of 1972.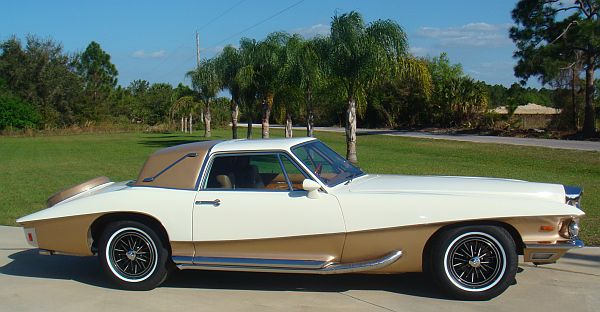 The difference to the photos of 2007 are the wheelcenters...

Jim put some metal Stutz-S wheelcenters on the car.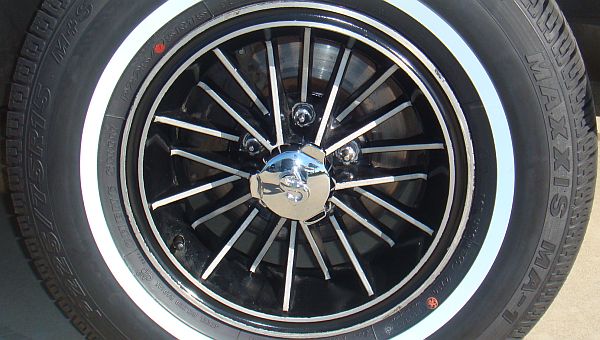 Here you can compare the 71 to the 81 bodystyle:

see Jim Milliken's other cars: