Stutz Blackhawk 1975
# 2K 57W 5P 181163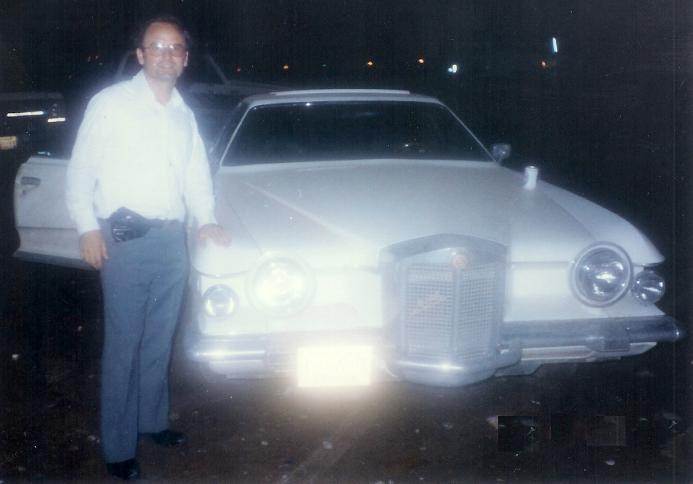 One of the first pictures of Jim and his first Stutz.
This Blackhawk is owned by Jim Milliken,
who worked from 1974 to 1993 in Saudi Arabia.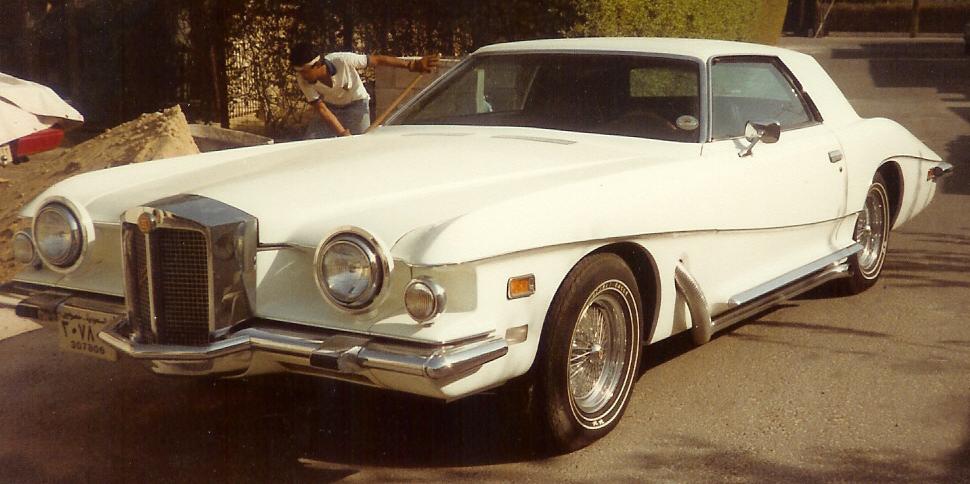 There he found his car, a white 1975 Blackhawk,
preowned by Faisal bin Fahad, Minister of Sports, son of the King of Saudi Arabia.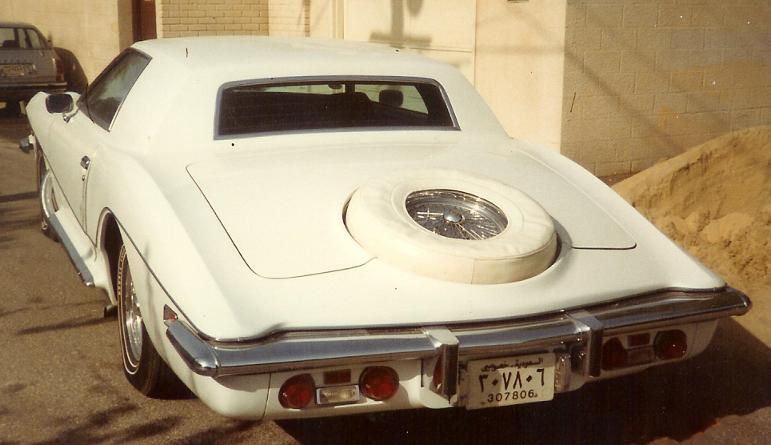 I got in contact with Jim after the Elvis Memorial Week at Graceland, in 2002.
(At that point of time, I think both of us couldn't imagine to have there our first Stutz-Meet, just two years later...)

He has taken photos of all Stutzes, which he had seen in Riyadh.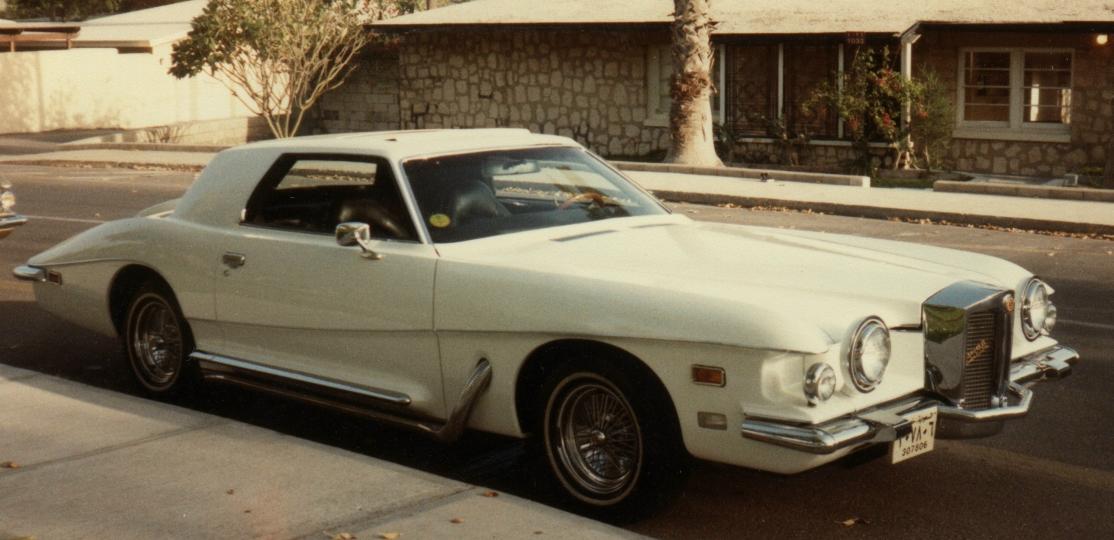 He even took the chance to visit the Saturn factory in Italy, where the Stutzes were built.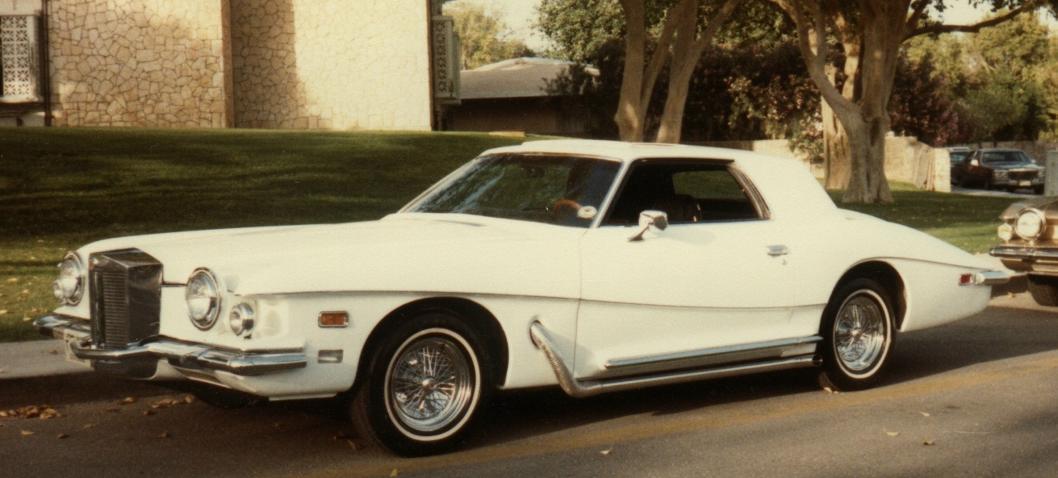 To see more of his photos, to read some of his stories:
please, click here!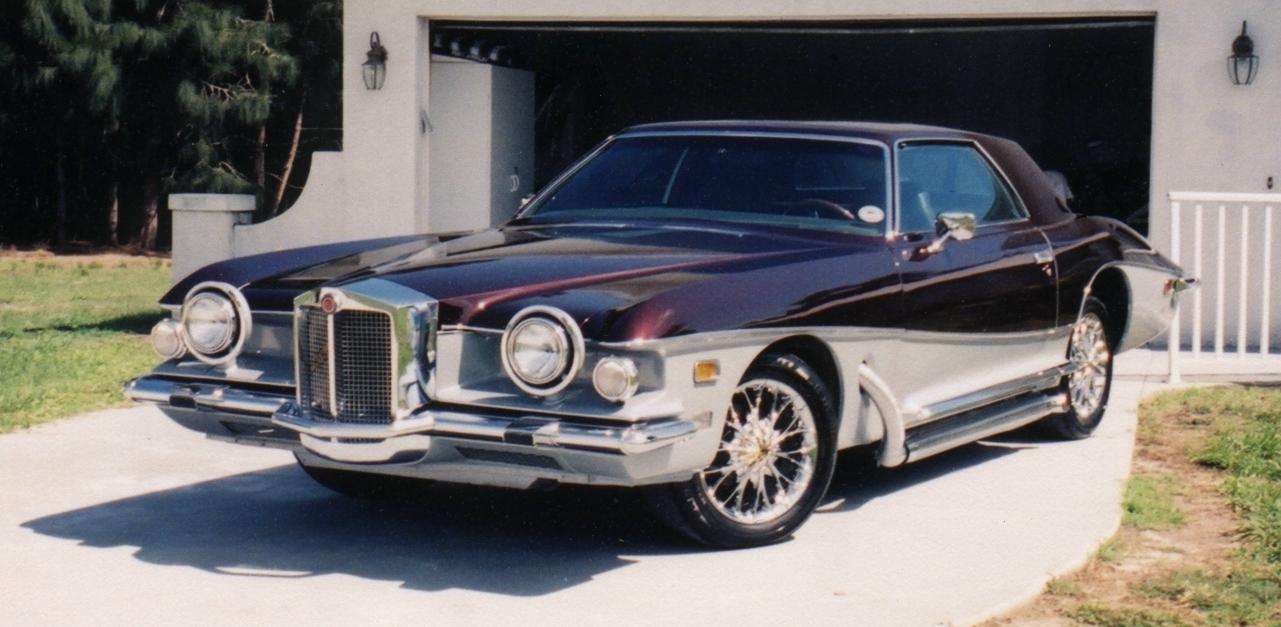 Back in 2002, the car already showed a new color combination.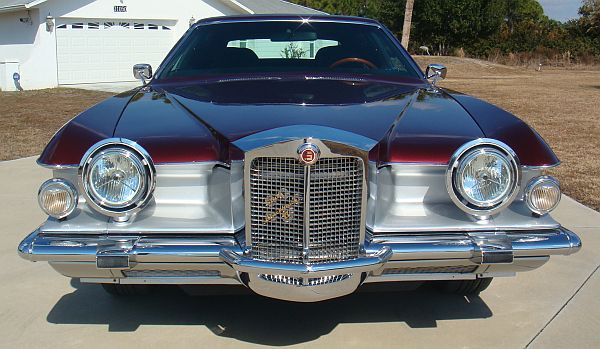 Jim also put some new wheels on it,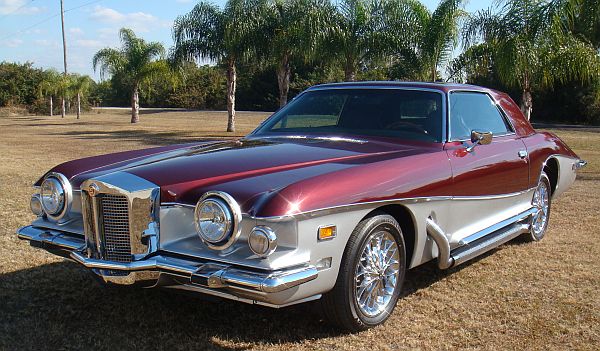 which give the car a more modern look,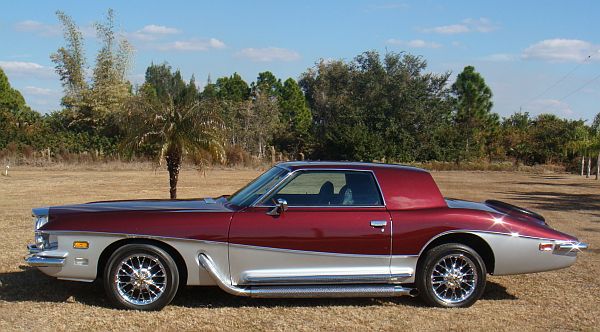 and he modified the fake-sidepipes.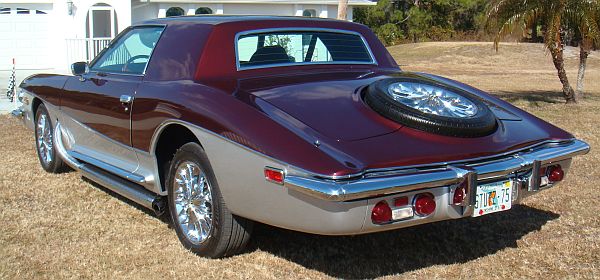 These sidepipes are no fakes anymore!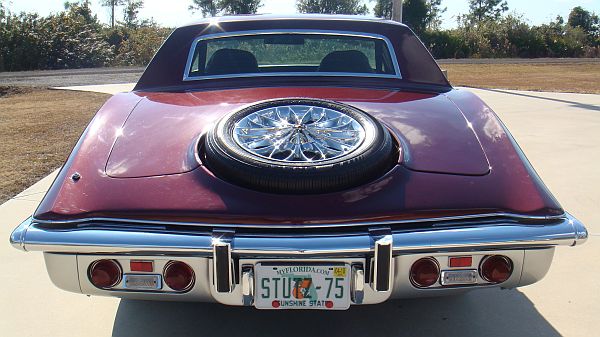 These pics were taken in early 2010, when Jim finished a total-restoration, including rechroming, and repainting the car.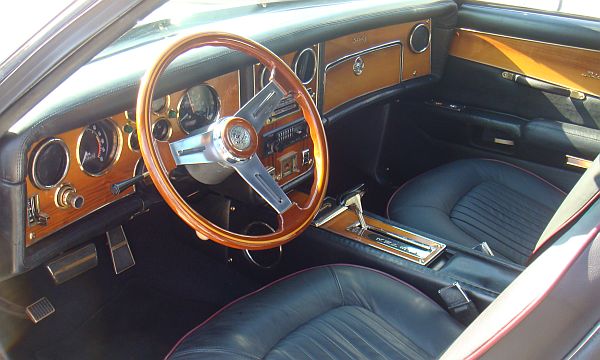 The interior also got "some attention", and looks like new, again.
see Jim Milliken's other cars: