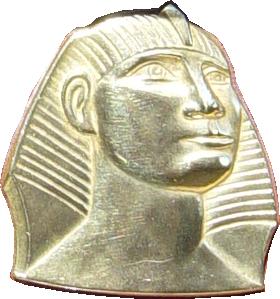 Stutz Blackhawk 1972
# 2Y 57Y 2A 190092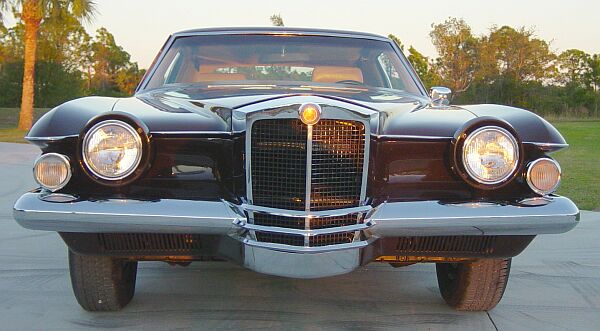 Since the 2004 Stutz Meet, Jim Milliken was interested in another Stutz,
he liked the idea to have a 1971 model, next to his 1975, and his 1981.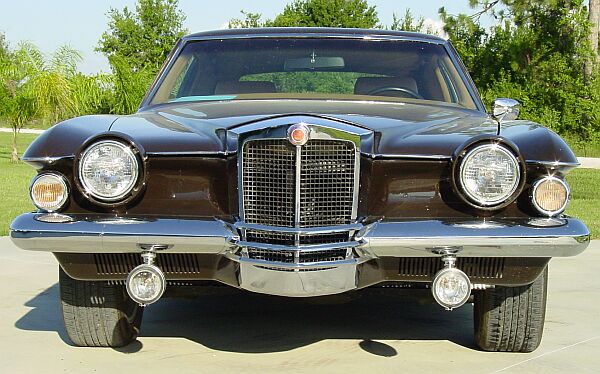 Well, he found a 1972 Blackhawk for sale.
Interesting fact, it was a one owner car, with very low mileage, and in good condition.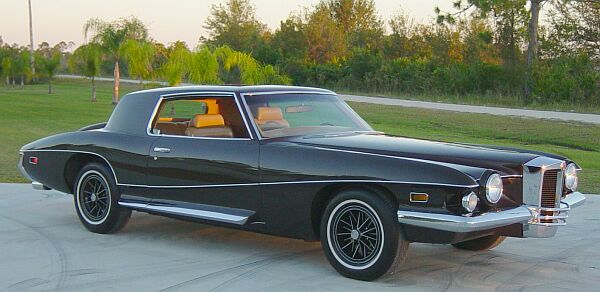 So Jim bought the car from first owner George Jones.
(Mr. Jones seems to be still interested in Revival Cars, today he owns a new Maybach...,
would have been an interesting photo: a Stutz next to a Maybach)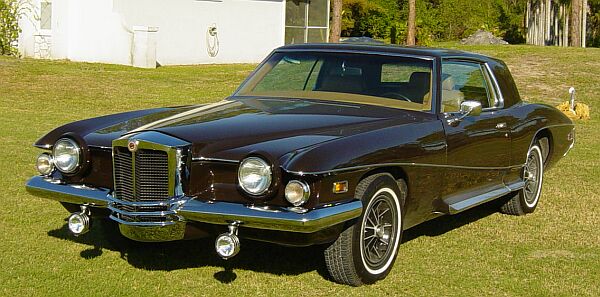 This Blackhawk looks different to normal Blackhawks,
not just because it is one of the 1972 models.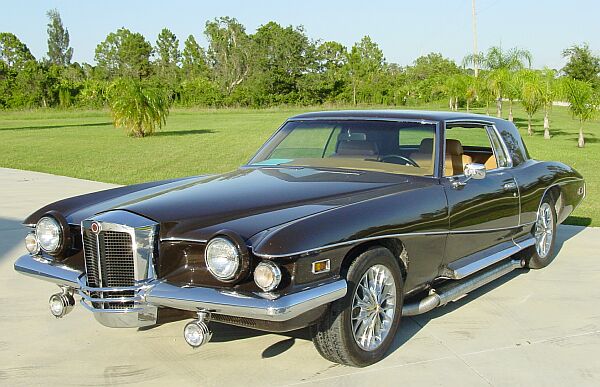 The sidepipes were missing!
The first owner removed them, in 1994, because his wife didn't like them.
In 2005, Jim put some new sidepipes on the car, and these are working sidepipes.
He also put some bigger wheels on the car, they change the look enormously.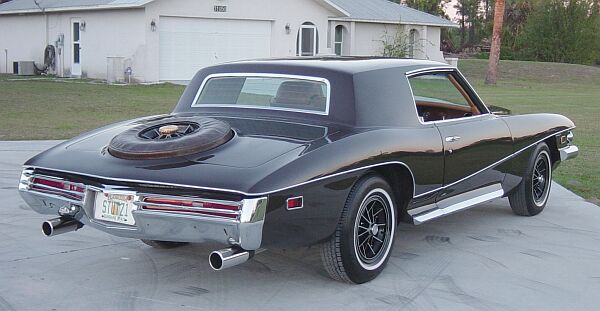 The rear-bumper, coming originally from the basic Pontiac Grand Prix.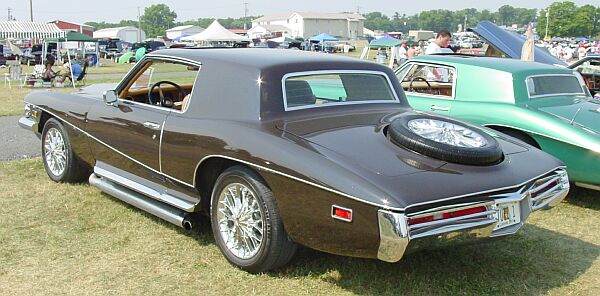 With the new sidepipes, there was of course no need for the old exhaust system, so it was removed.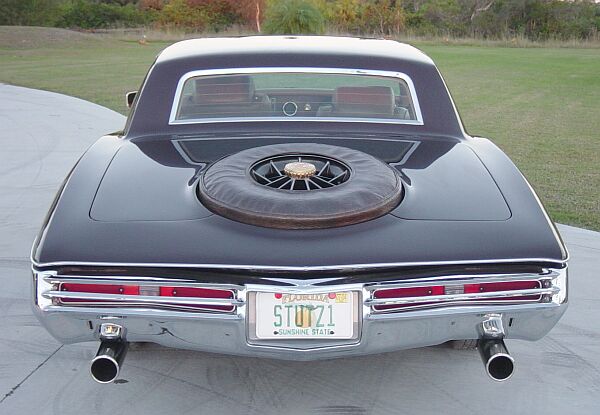 An impressive rear-view.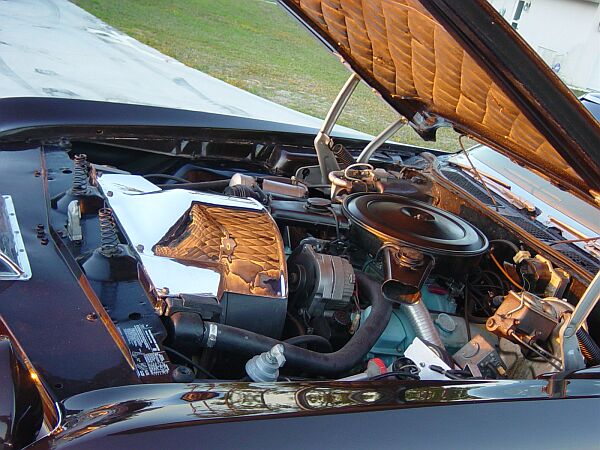 A look under the front hood showed a 455ci engine in excellent condition.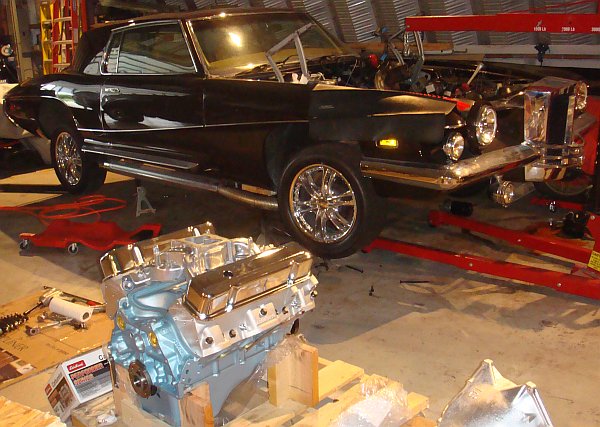 In October 2008, Jim took the chance and replaced the engine by a special 455, with a "little" more power.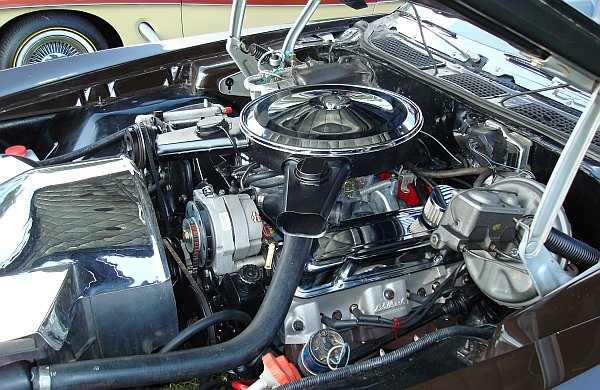 The engine is said to have 585hp!
The 1971 Stutzes were said to have a blueprinted engine, but this 1972 Blackhawk now has that kind of power!

With the new engine, the sidepipes were useless, and for that reason, Jim removed them, again.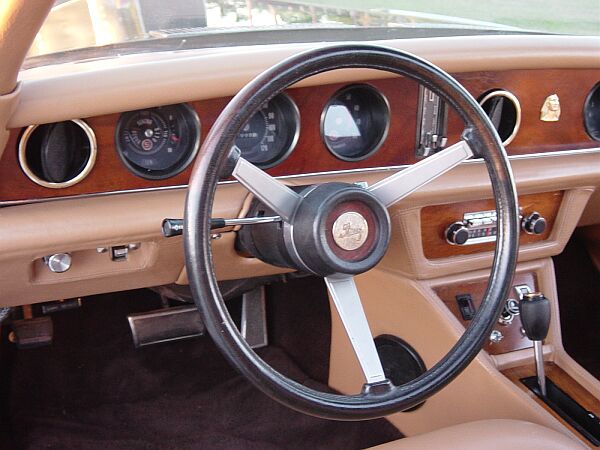 on the dashboard, you can see the Ra-medal, which is shown at the top of this website
This photo shows the dashboard, with the standard steering wheel,
the odometer showed less than 15,000 miles!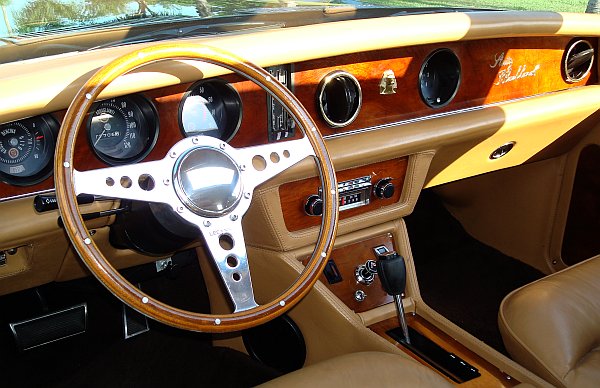 Jim replaced it by a wooden steering wheel.
This car was number 38 in 1972, interesting, because some "sources" say there were only 36...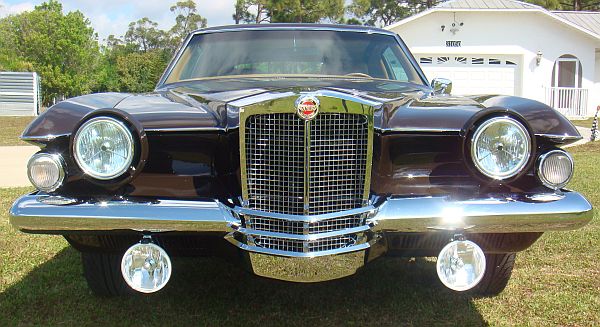 In 2011, Jim put some rechromed parts back on the front of the car,
in addition to that, he replaced the fog-lights under thefront bumpers.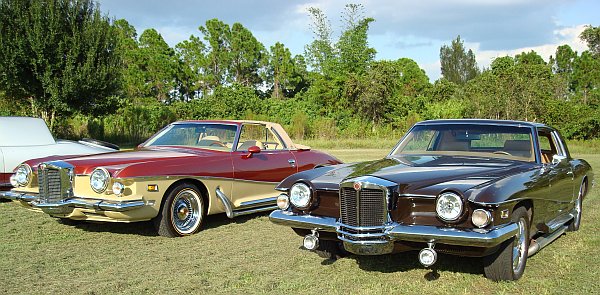 see Jim Milliken's other cars: