Jim Milliken's Stutz Trip
January 2006
In January 2006, Jim Milliken started for an extraordinary trip, a very stutzy one.
At Denver, Jim met Gary Cochrane, owner of a beautiful 1974 Blackhawk,


photo by Gary Cochrane
and he owns a 1981 Blackhawk, too.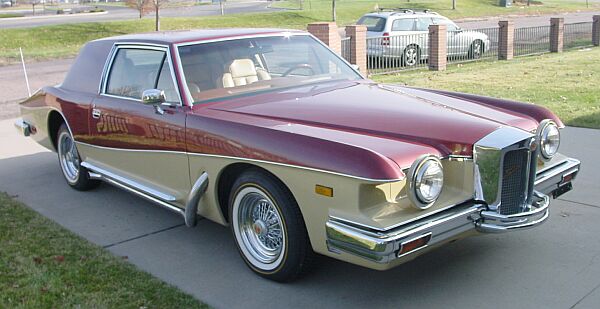 photo by Gary Cochrane
Gary and Jim met Bob Setledge, who is the owner of another 1974 Blackhawk.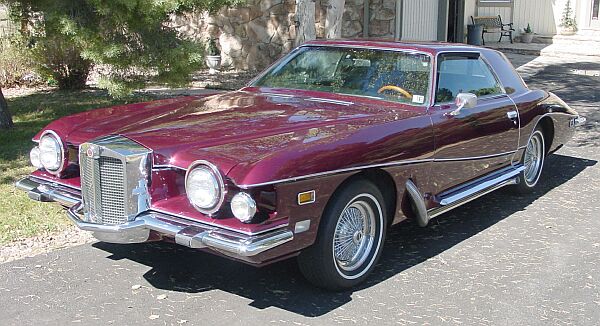 photo by Gary Cochrane
So Jim already saw 3 Stutzes on his trip. (Later, Gary sold the 1974 Blackhawk to Jim)
Jim left Denver for California...
The next car on his list was a 1979 Bearcat.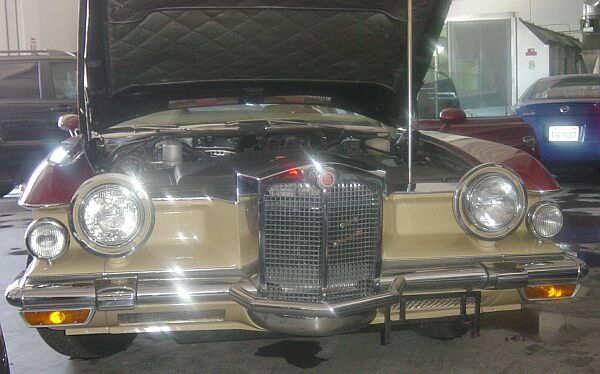 The car was still owned by the first owner, a Japanese.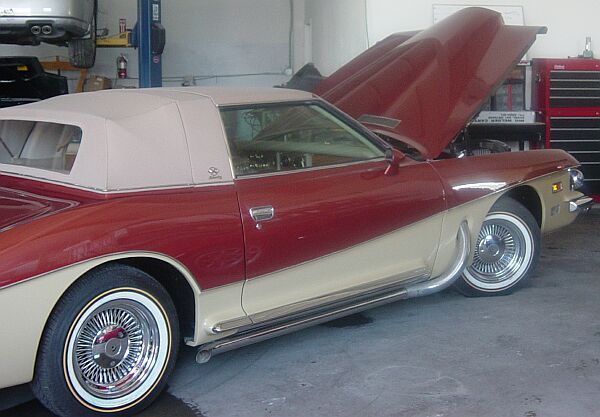 The car spent most of its time in Japan, that explains the additional turn-signals.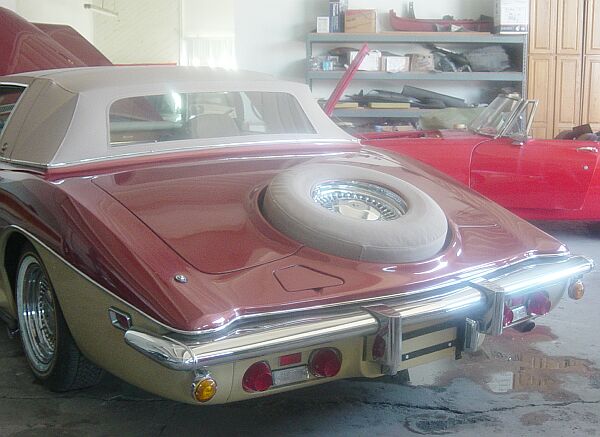 The owner shipped it to the USA, because he was willing to sell the car.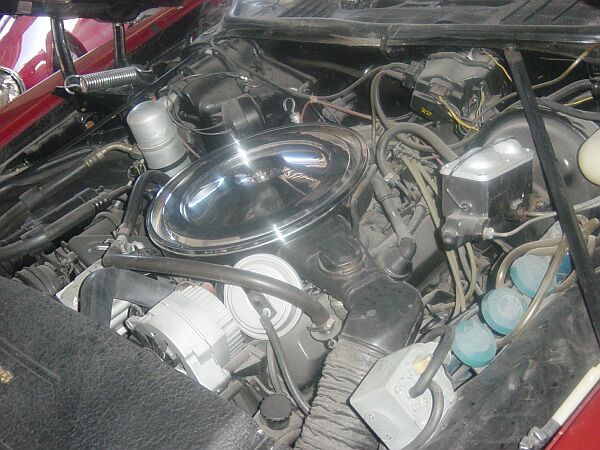 Jim took these pics, showing that the car is in good condition.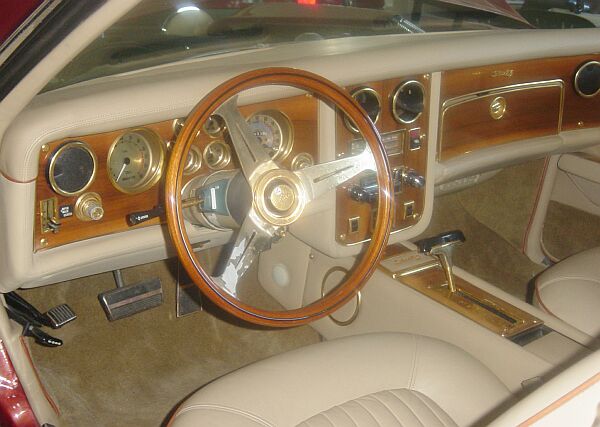 An excellent interior, thanks to very low mileage.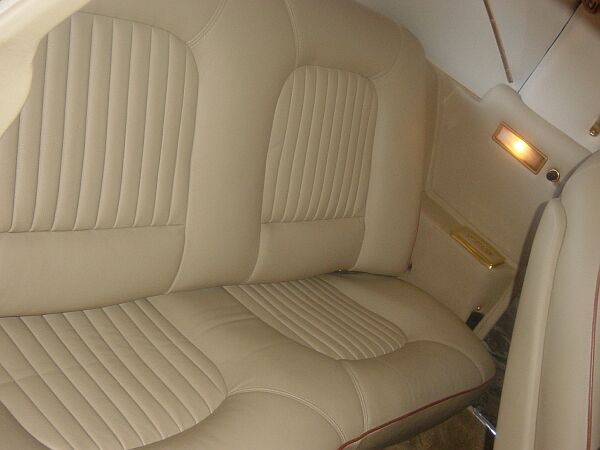 The trip continued...
(Well, later, Jim had the chance to buy this Bearcat.)
Jim got the chance to see the inventory of the Stutz Company,
three Bearcat II, out of 13 existing cars!
WOW!!!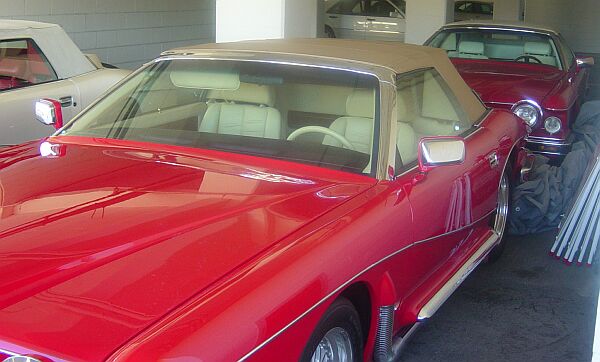 Brandnew, since 1988...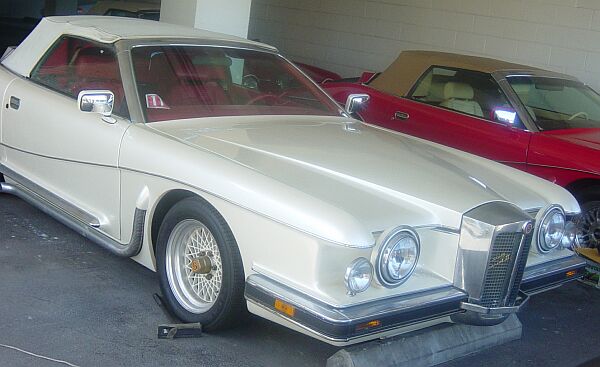 Obviously it was quite difficult to get all the Bearcats on one photo.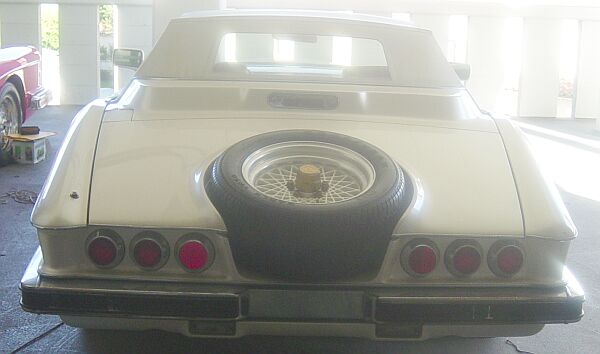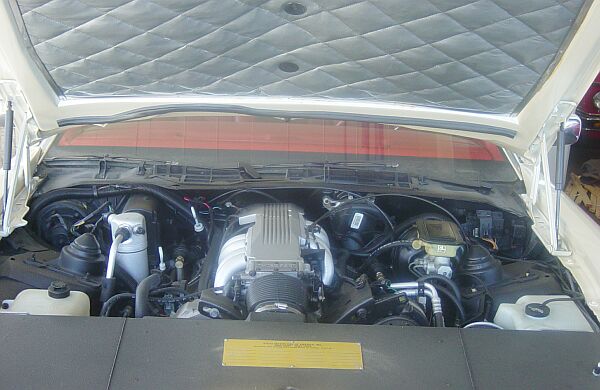 Finally, this one was added to Jim's Stutz Collection in December 2015...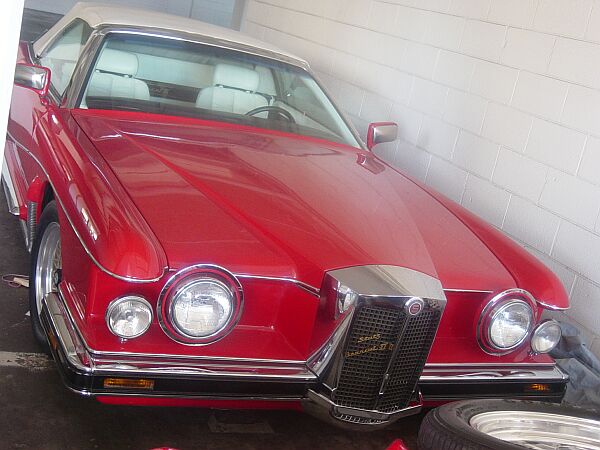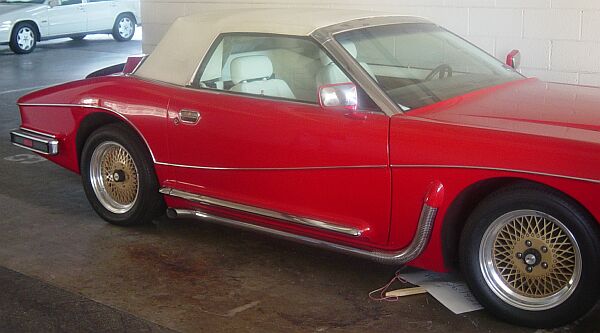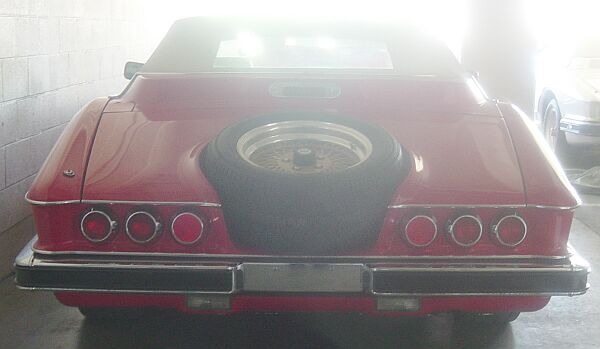 An interesting look in the Bearcat II.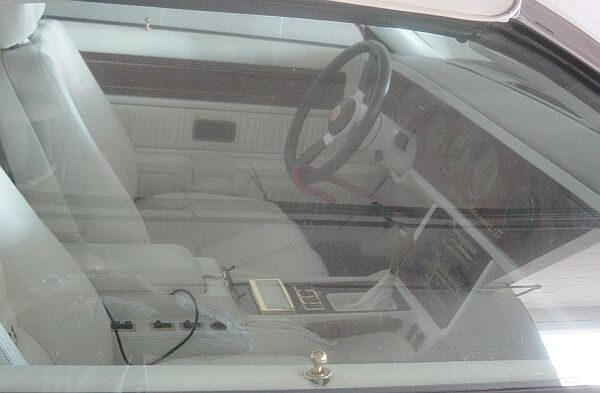 Of course, no rust, diamond fiber can't rust.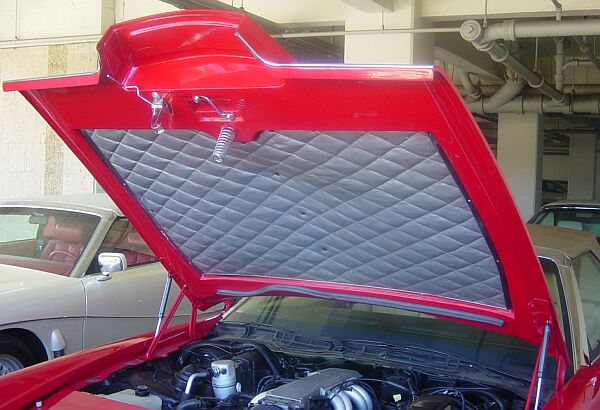 The engine in excellent condition...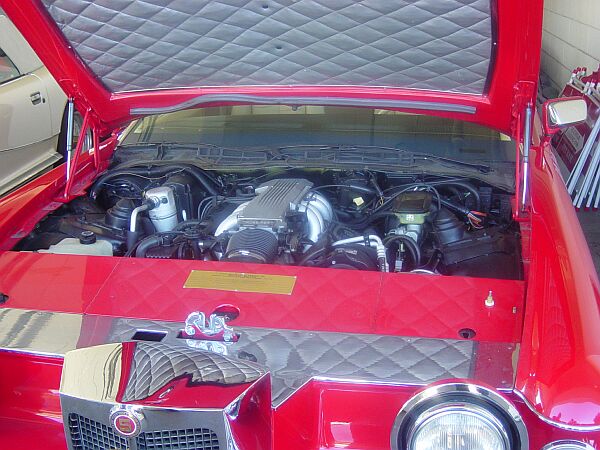 What a dream of an interior!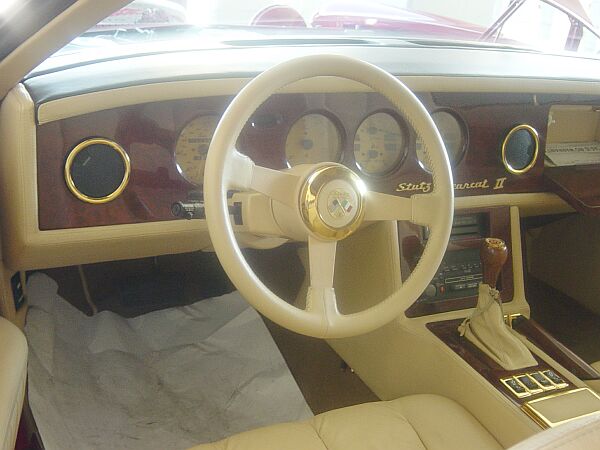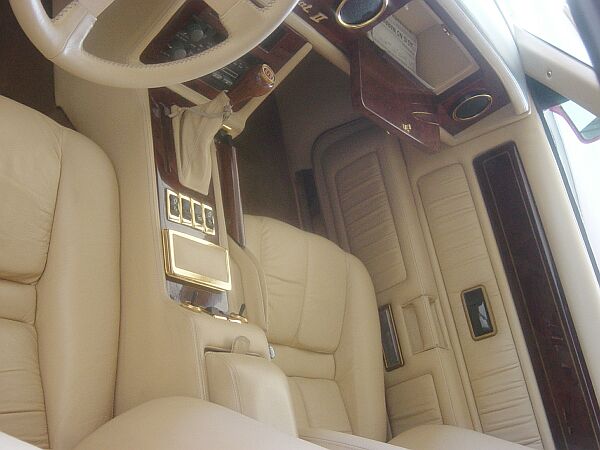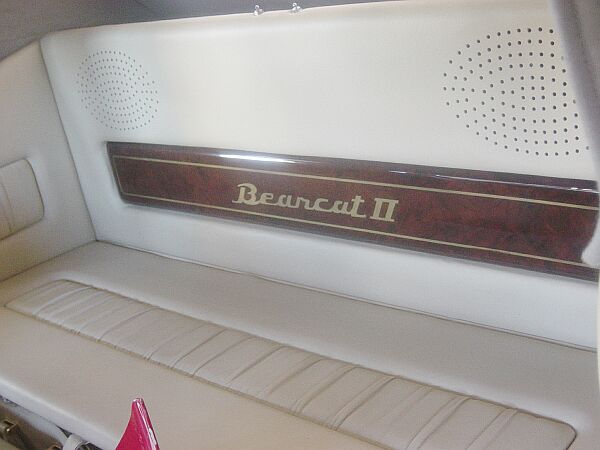 There was also a Victoria.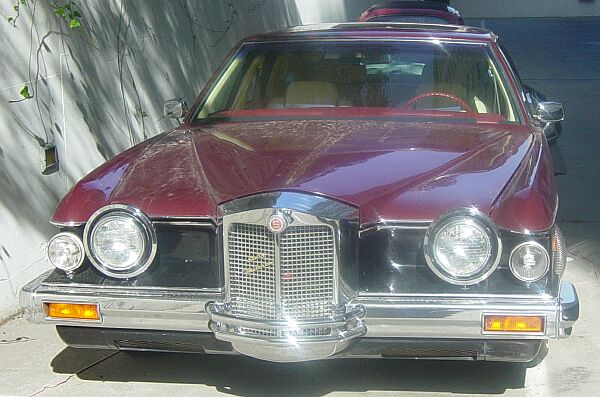 The only Victoria with sidepipes!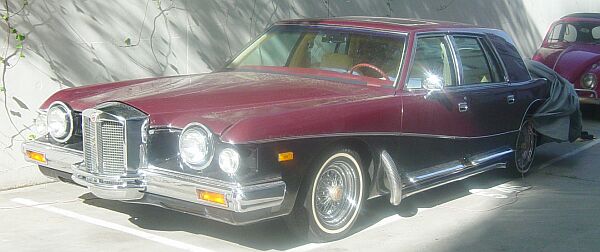 Have a look at the interior.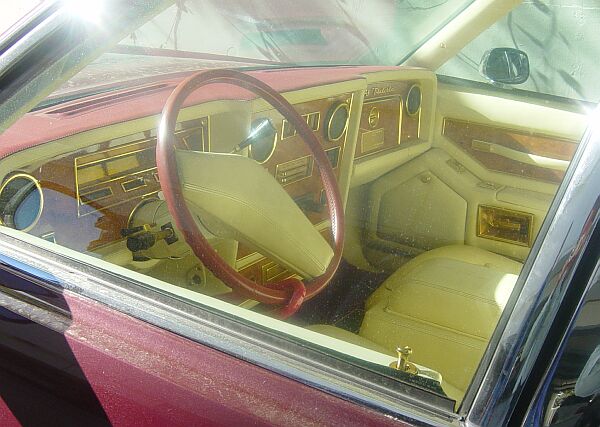 Or do you like to take a seat in the passenger compartment?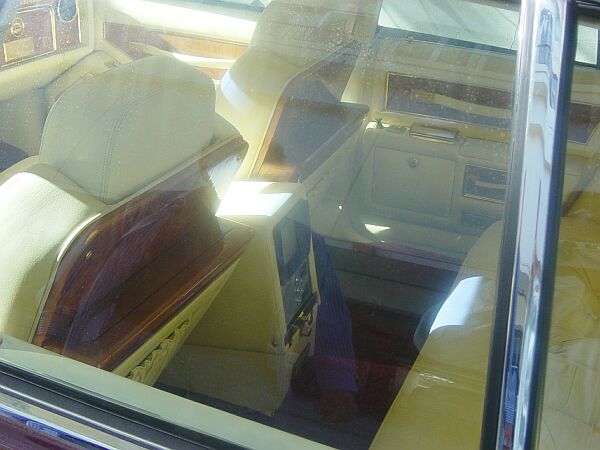 And the trip continued...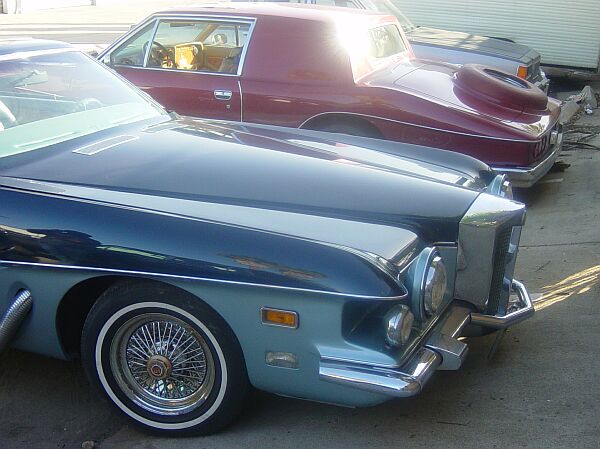 Jim stayed in San Diego, to see two additional Stutzes.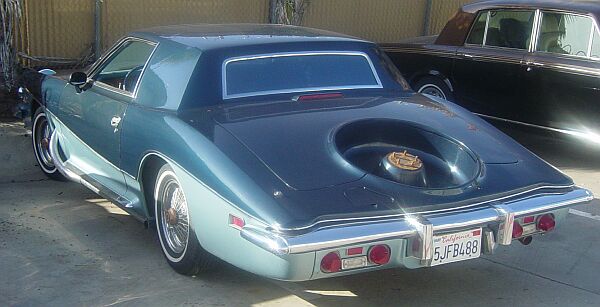 A 1977 Blackhawk, which is for sale at Prestige Motors.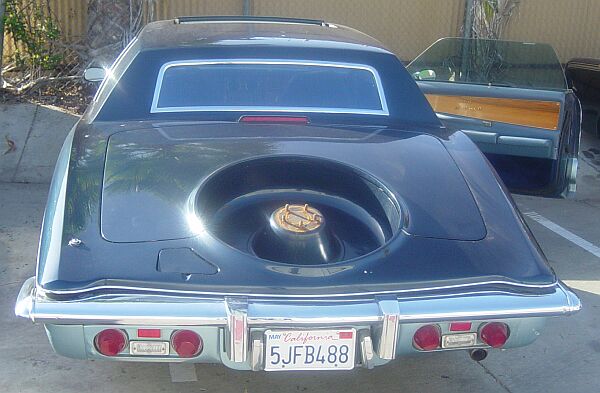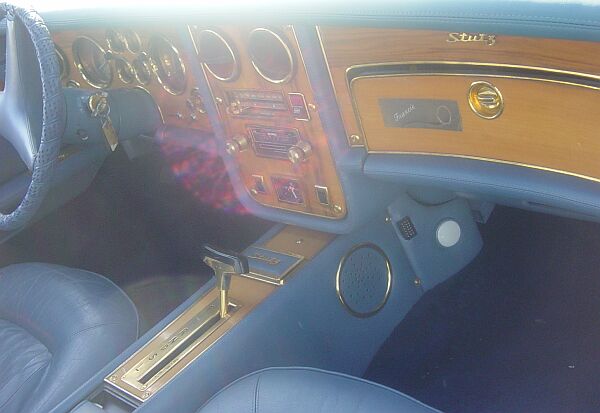 The same owner also has a 1981 Blackhawk, which will be for sale, too.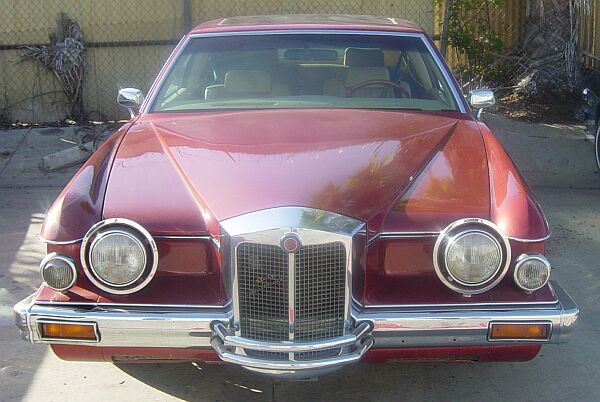 Unfortunately Jim didn't take the VIN :o(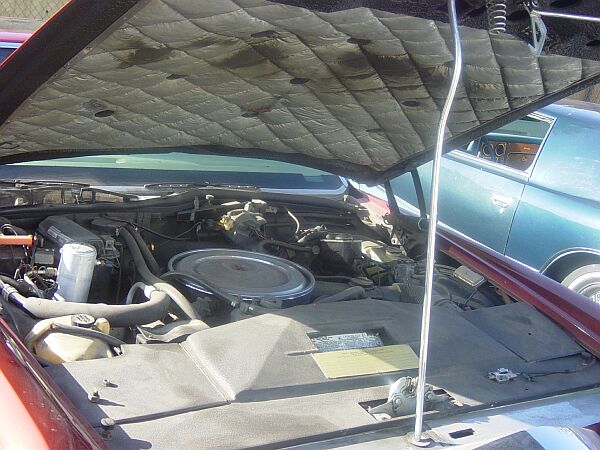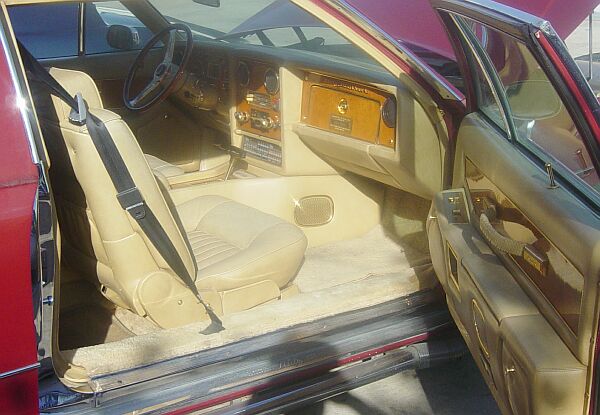 Than Jim left for Las Vegas, to see some more Stutzes...
He met Norman Wolfson, and saw his 1972 Blackhawk,
unfortunately it was impossible to get some pics of that car.
The next Stutz on his trip was a 1971 Blackhawk, which needs some restoration work.

Another Stutz that shows the license plate "Stutz 1".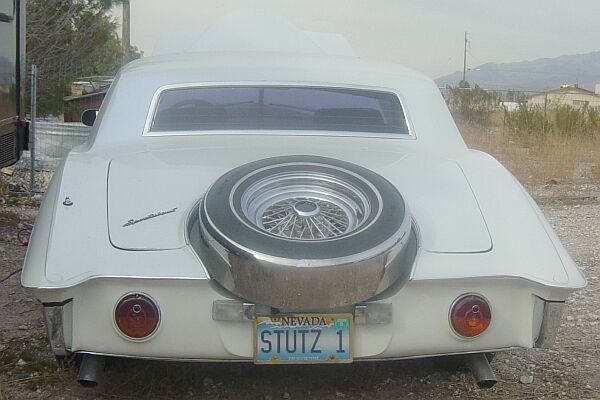 This 1971 Blackhawk is owned by Paul Casey,
the official Elvis Presley impersonator of Las Vegas, he just sold his 1975 Blackhawk.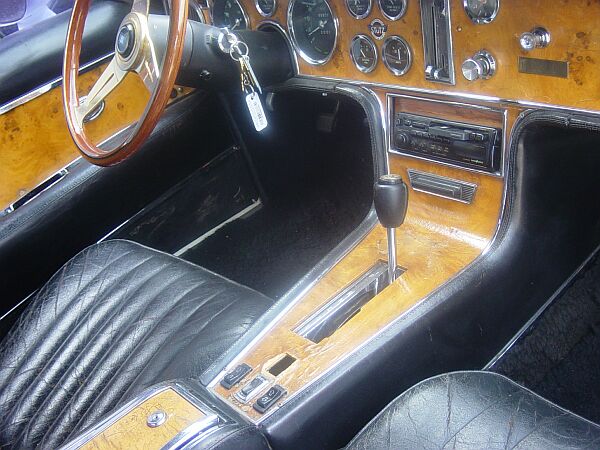 The engine shows some dust, at the moment.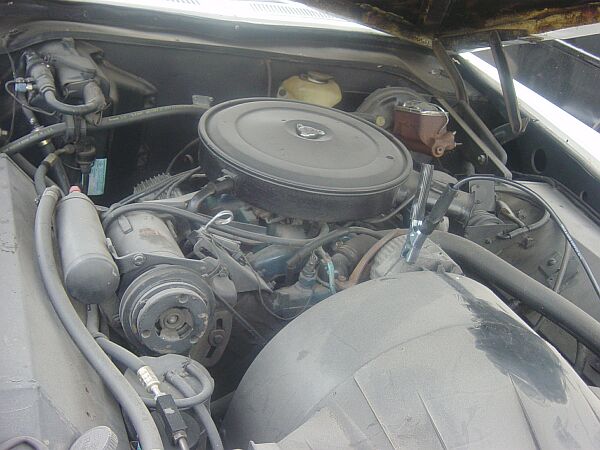 After all these Stutzes, Jim visited the Imperial Palace, just to see another Stutz: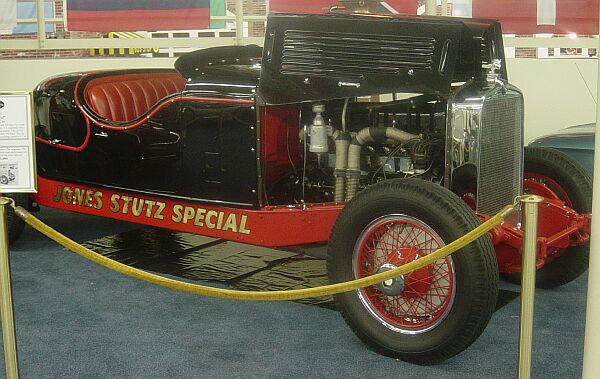 Well, it's an old one, which raced at Indianapolis.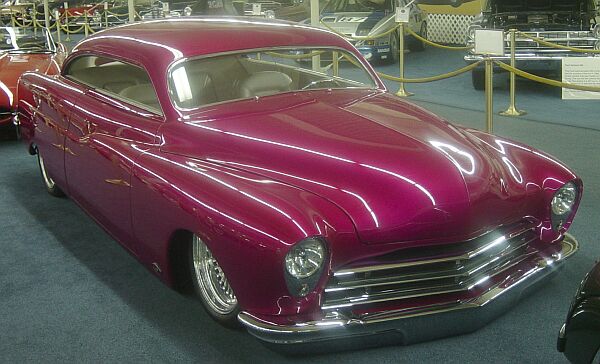 He also saw a car, created by George Barris, he refined the Stutzes that were sold to Elvis Presley.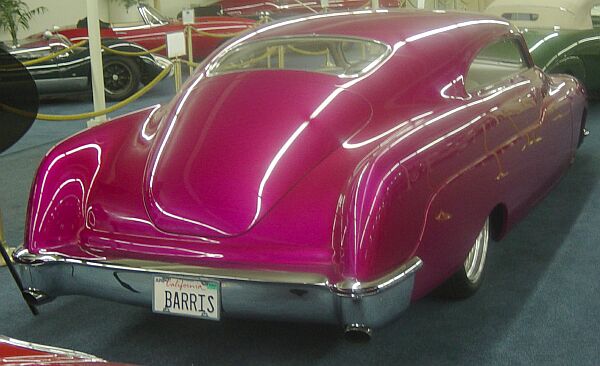 And Jim saw a Ghia bodied car,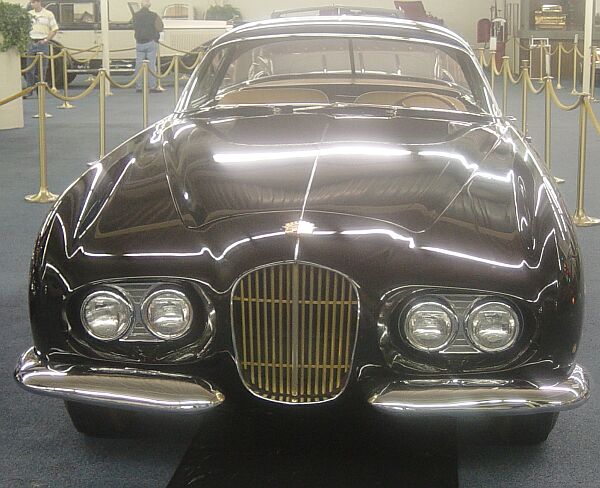 not designed by Virgil Exner, because this one is a Cadillac, but it's an interesting car...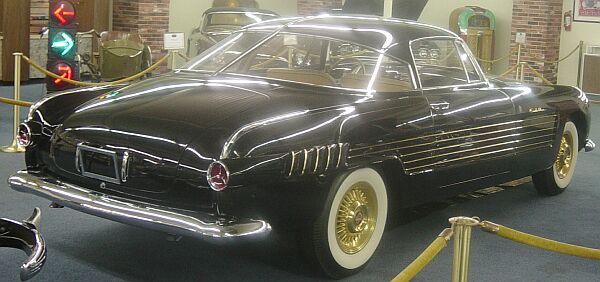 see Jim Milliken's Stutzes: