Concorso D'Eleganza Villa D'Este 2010
24. / 25. April 2010
Special-Exhibition: Alfa-Romeo
Celebrating the 100th-birthday of Alfa-Romeo, main sponsor BMW allowed Alfa to show some special cars, coming from the company-museum.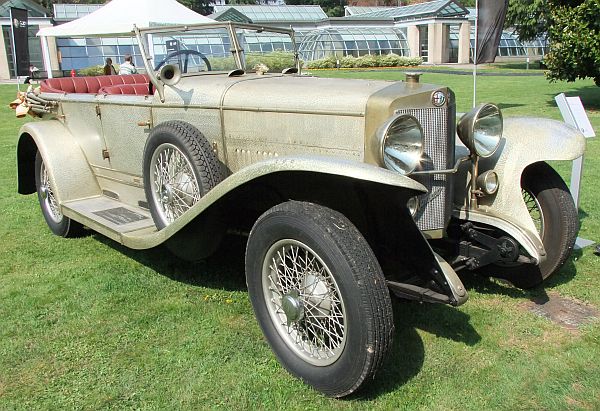 Alfa-Romeo RL Super Sport, 1925
This 6-cylinder was bodied by Castagna.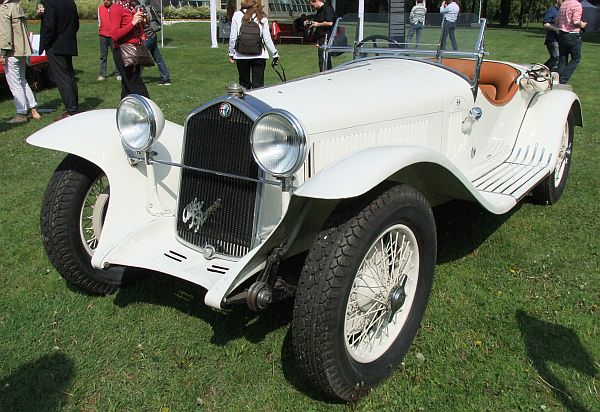 Alfa-Romeo 6C 1750 Gran Sport, 1931
There were two more 6C, listed for the Concours, one was a 6C 1500, the other a 6C 1750, all three were bodied by Zagato.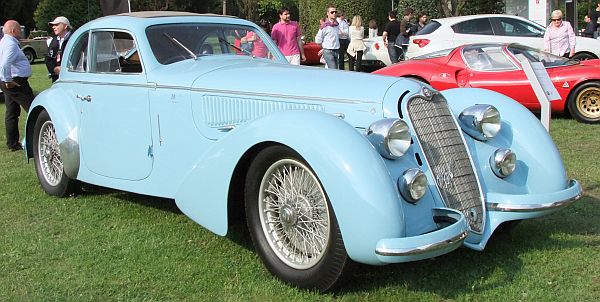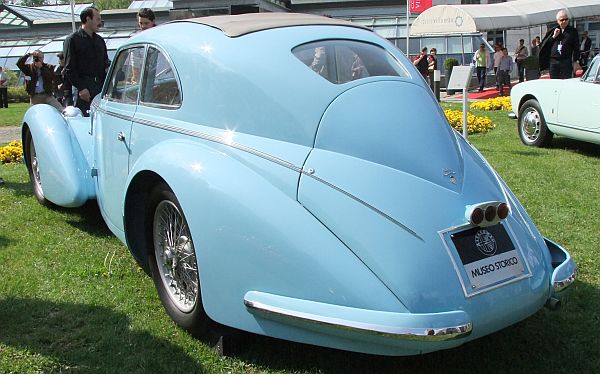 Alfa-Romeo 8C 2900 Lungo B, 1938
Carrozzeria Touring bodied this 8-cylinder model from the second series (the first series was named 8C 2300),
the car shows a long wheelbase, indicated by the Italian word "Lungo".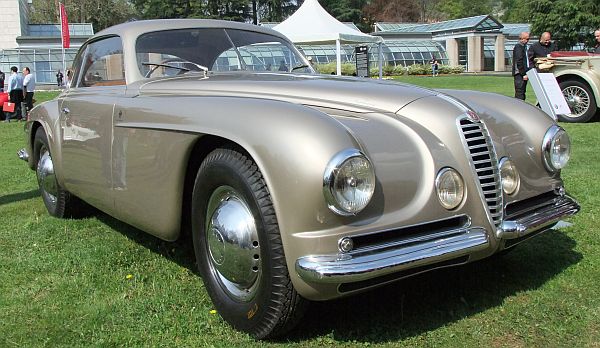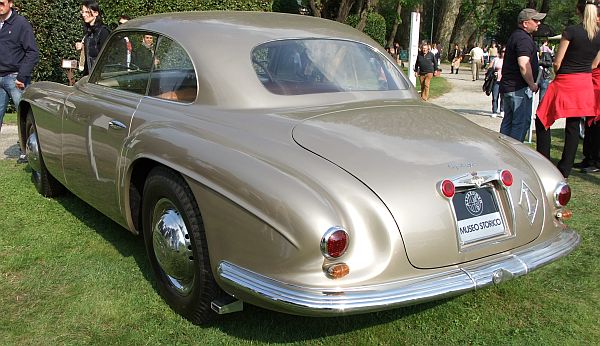 Alfa-Romeo 6C 2500SS Villa D'Este, 1950
At the Concorso D'Eleganza Villa D'Este Alfa-Romeo had, of course, to show a car with the "Villa D'Este"-bodyshape...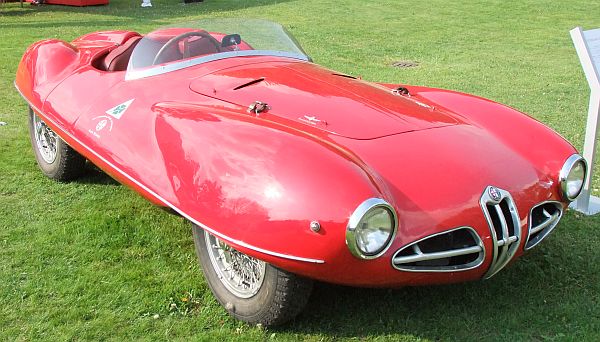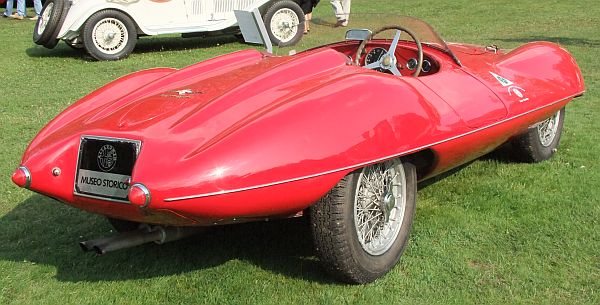 Alfa-Romeo 1900 C52 Disco Volante Spider, 1952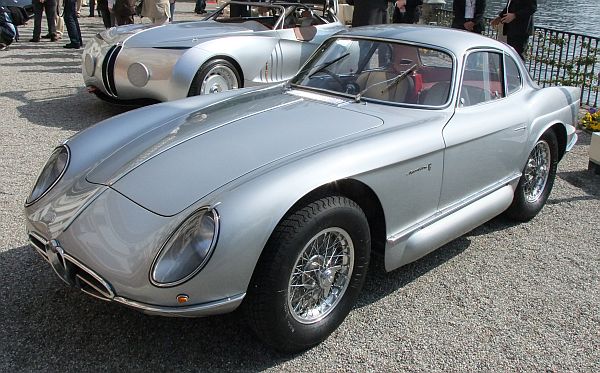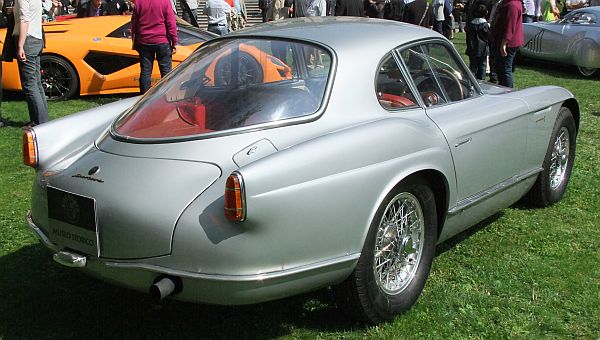 Alfa-Romeo 2000 Sportiva, 1954
The Sportiva is based on the same chassis, like the Disco Volante, which was a race-car.
The Sportiva was intended to be a streetlegal sportscar, not made for competition.
Unfortunately, only two convertibles and two coupes found a buyer.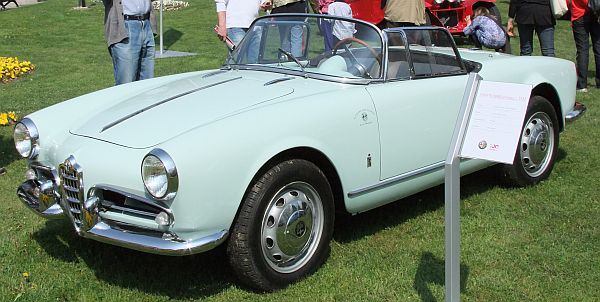 Alfa-Romeo Giulietta Spider Prototype, 1955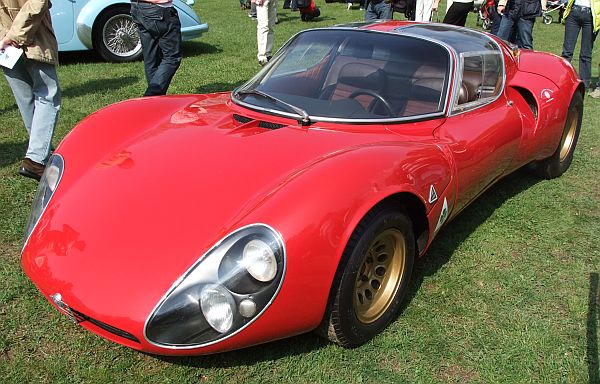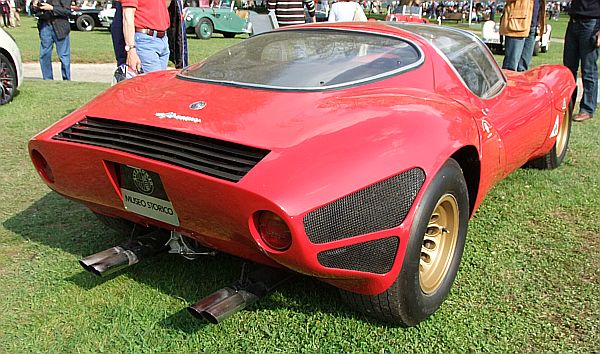 Alfa-Romeo 33 Stradale, 1967
The "Stradale" was intended for normal roads, not for the racetrack, but only 18 cars of this racecar, covered with a streetlegal bodywork were built in total.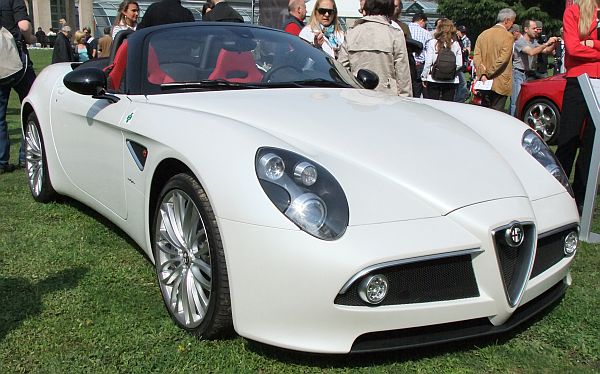 Alfa-Romeo 8C Spider, 2009
Showing that Alfa-Romeo is still able to build fascinating cars, the exhibition showed some new cars, too, like this Spider.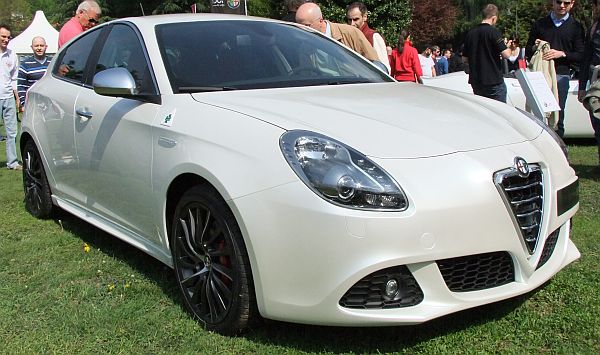 Alfa-Romeo Giulietta, 2010
At the International Motor Show of Geneva, 2010, the new Giulietta was presented.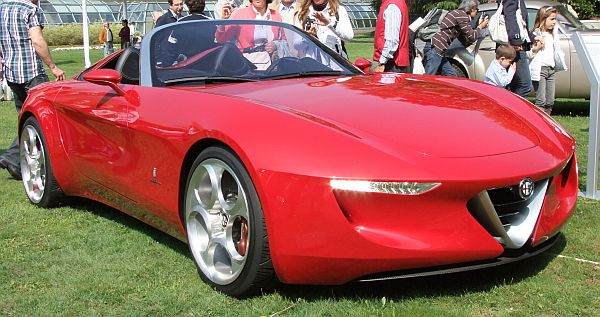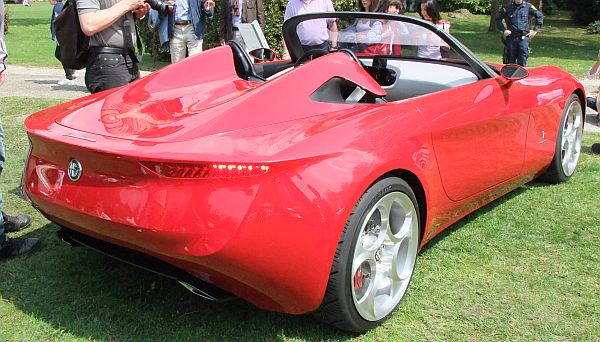 Pininfarina Alfa-Romeo 2uettottanta, 2010
This concept-car had its premiere also at the Geneva Motor Show 2010.
Pininfarina celebrated the 100th birthday of Alfa-Romeo with the re-design of the Duetto Spider idea,
also celebrating the 80th-birthday of Carrozzeria Pininfarina.