Concorso D'Eleganza Villa D'Este 2010
Class B: Open Prewar-Sportscars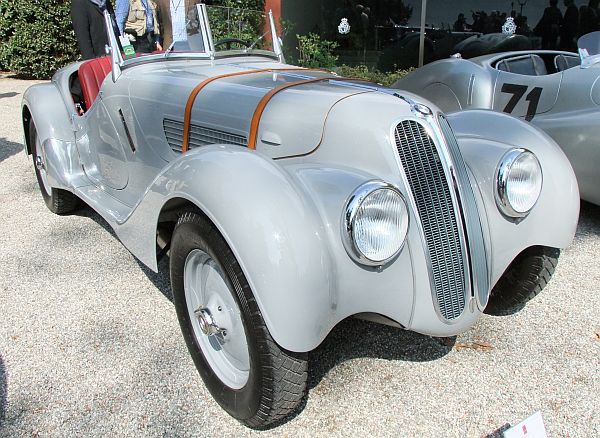 BMW 328, 1938
Mention of Honor
In a special exhibition, there were 5 additional 328 with standard body.
In addition to that, in Class A the famous "Bügelfalte" was listed, an aerodynamic-bodied roadster, built to race the Mille Miglia.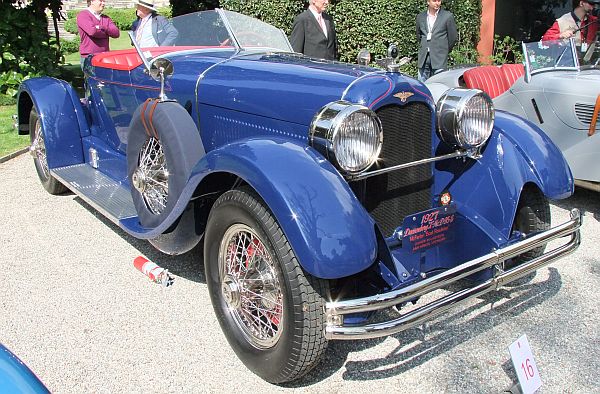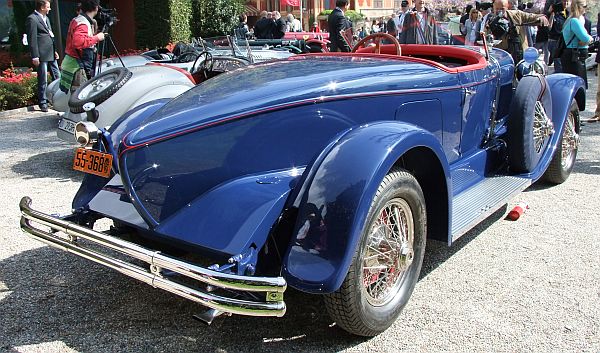 Duesenberg X Straight 8, 1927
Winner Class B
The Model X followed the Model A, but only 13 cars were built.
Most likely, not even all chassis were sold, due to the fact that E.L. Cord bought the Duesenberg company.
Cord decided that Duesenberg will be the luxury-brand in his Auburn-Cord-Duesenberg group.
This Model X shows a unique boattail-body, which was taken over by Auburn, and made their cars legendary.
It is said that only three other Model X survived, one, bodied as a sedan, is owned by famous entertainer, and car-enthusiast Jay Leno.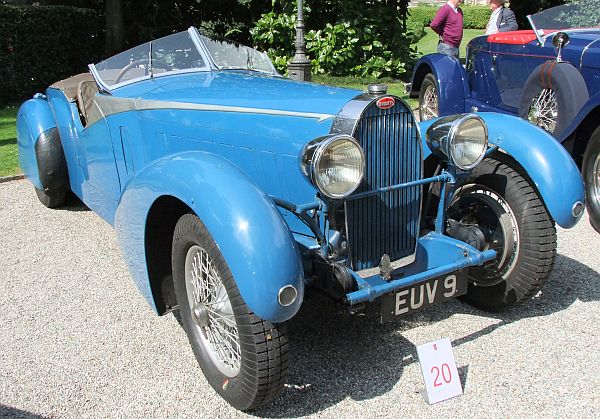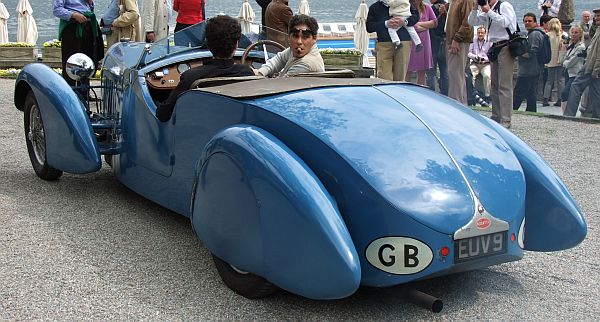 Bugatti T57 TT Bertelli, 1935 (Chassis: 57316)
The first owner of this Bugatti T57 was the founder of the British Bugatti-Club, he drove the unbodied chassis from the factory to England, where the car got her body.
Just in time to start at the Tourist Trophy of 1935.
Somehow the car was nicknamed "Terese"...
The car is still unrestored! Which gets quite obvious...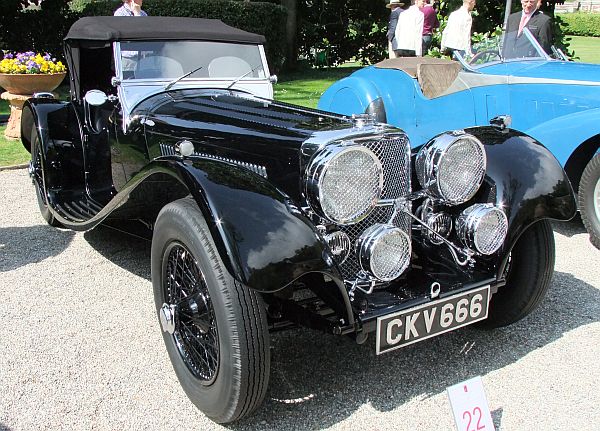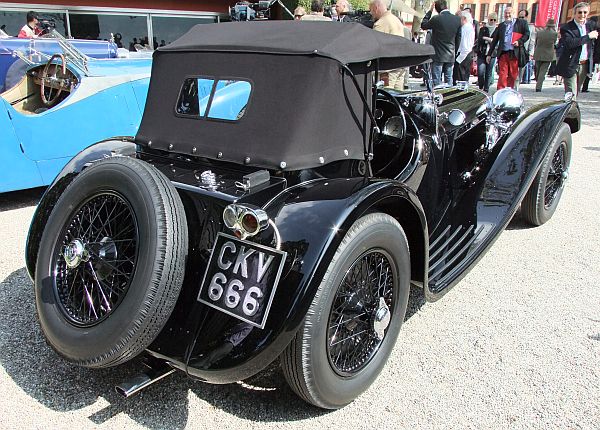 "Jaguar" SS 100, 1937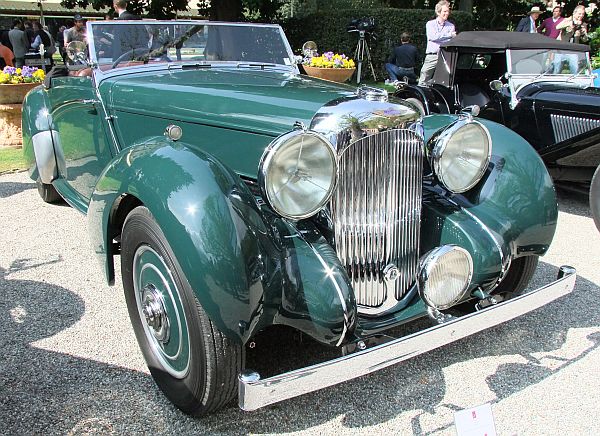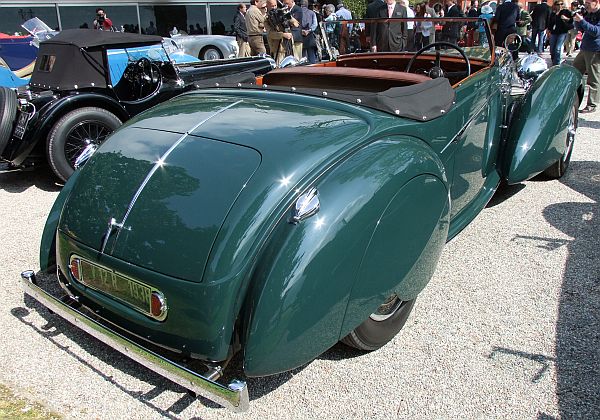 Lagonda V12 Rapide Cabriolet, 1938