Concorso D'Eleganza Villa D'Este 2010
Class H: Concept Cars 1952 to 1965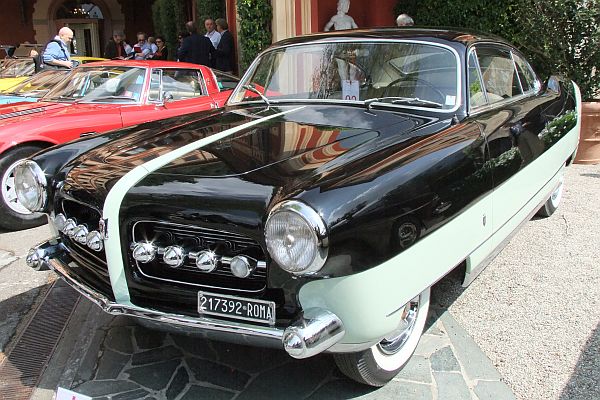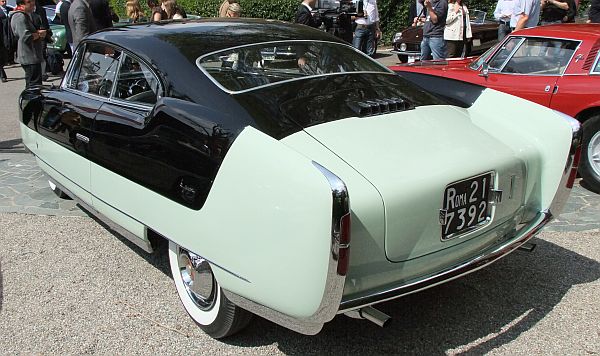 Fiat 1400 Coupé B-Junior Ghia, 1952
Fiats first all-new car after WWII was the Model 1400.
Only a few of them got a coachbuilder-body.
This one was bodied by Ghia, and was brought to the Concours by the son of the original owner.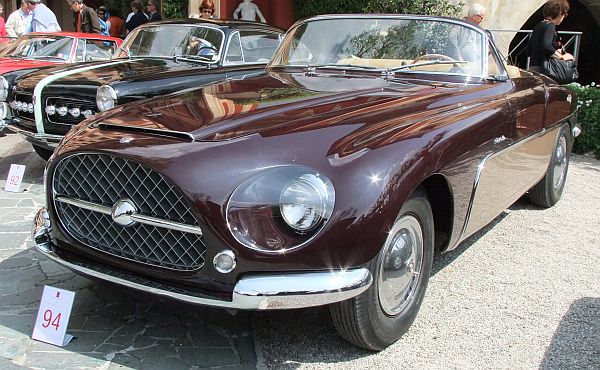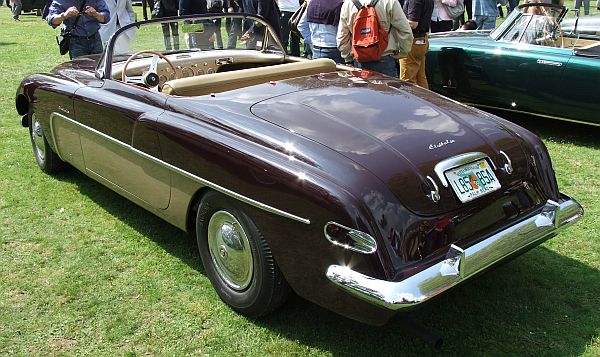 Cisitalia-Ford 808XF Convertible Vignale, 1952
Quite surprising to see an Italian Cisitalia, powered by a Ford-engine.
Not so surprising anymore, when you know that it was ordered by Henry Ford (II.) himself.
Ford liked the idea of having a sporty convertible in his model-range,
but the Italian project was killed by the birth of the Thunderbird...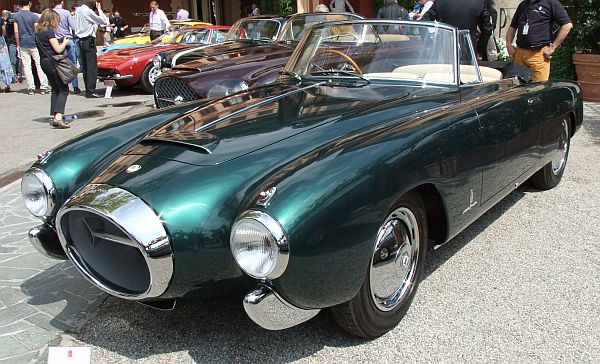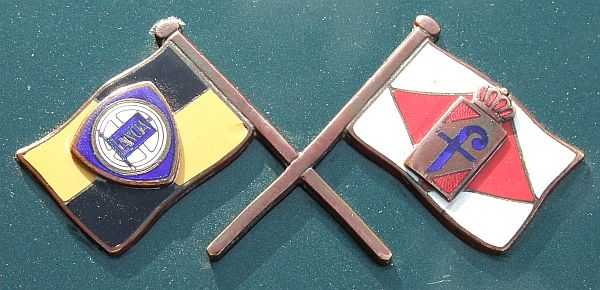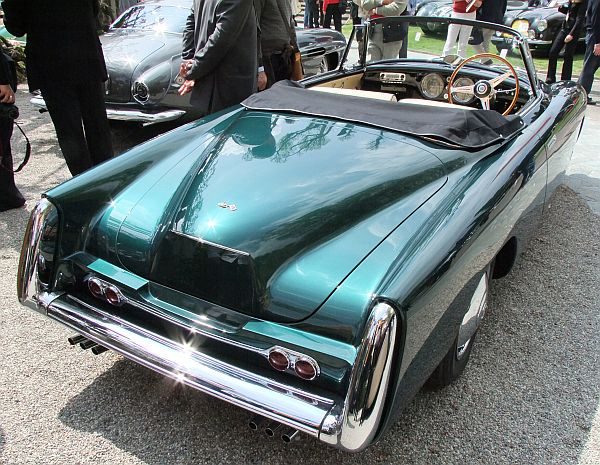 Lancia Aurelia B52 PF200 Cabriolet Pininfarina, 1952
Trofeo Vranken Pommery (Special Price of the Jury for the Most Elegant Interior-Design)
PF200 stands for a series of cars, which were bodied by Pininfarina-
The basic-design, inspired by rockets, and jet-planes, stayed the same, and was quite common for American cars of these years.
There were also some coupe-versions of the PF200-series, and not only Lancia chassis were used,
Pininfarina even built one convertible on a Cadillac-chassis.
The Lancia shown here was restored at Pininfarina, in 2009.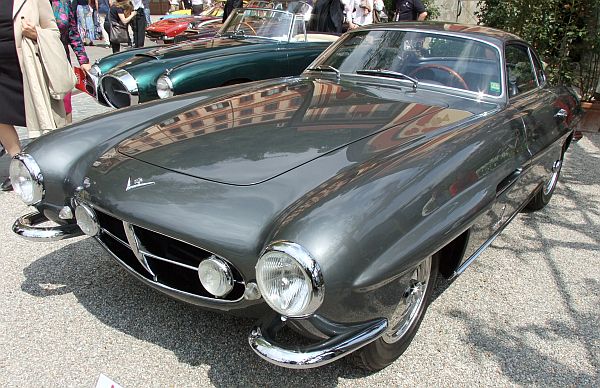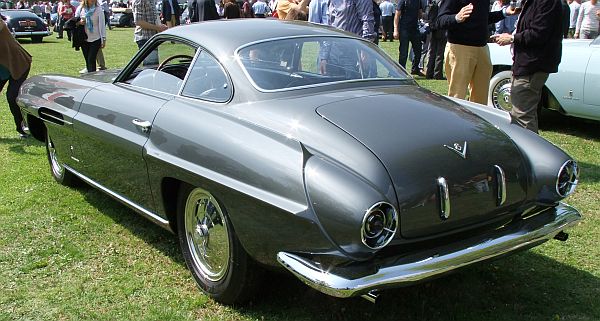 Fiat 8V Supersonic Ghia, 1954
Ghia also did a series of "Jetstream"-designs, these were called Supersonic.
In 2009, there was a Jaguar-based one at Villa D'Este Concours.
The owner of this "Otto Vu" (Italian for 8V) was at Lake Como, in 2009, showing another 8V, bodied by Zagato.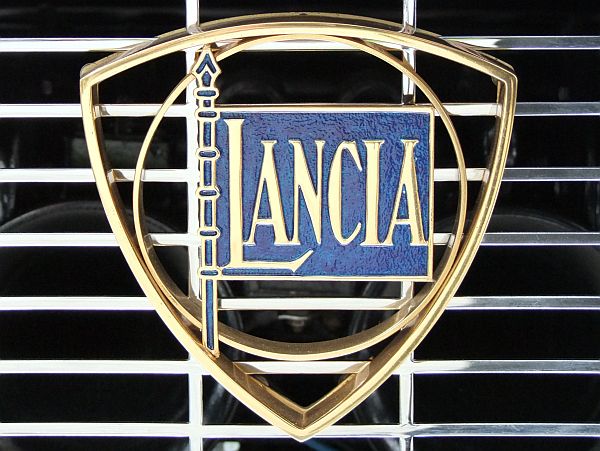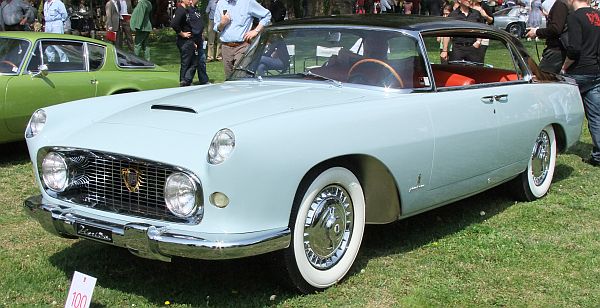 Lancia Aurelia B56 Berlina "Florida" Pininfarina, 1955
Winner Class H
Corrado Lopresto, owner of an impressive collection, this time showed his Lancia Florida, some sort of the concept for the 1957 Lancia Flaminia Sedan.
Interesting to see the door-concept, that comes without a B-pillar.
Another interesting detail are the wipers for the rear-window.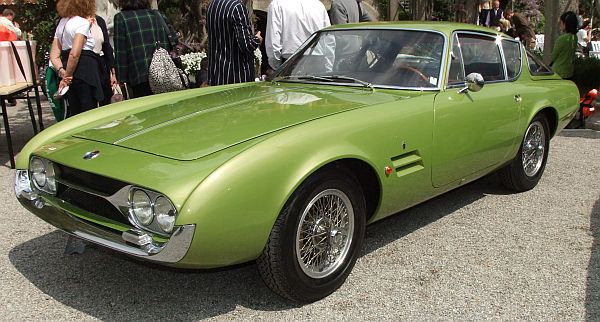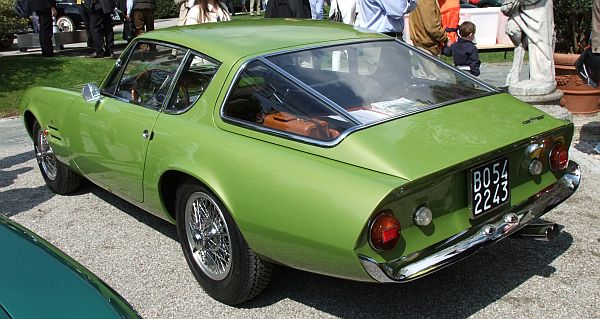 Ghia G230S Coupé Prototype, 1963
Ghia, well-known producer of prototypes, and one-offs wanted to be a manfacturer of fine cars for individual customers, so the G230S was born...
Ghia built, based on the Fiat 2300S, two prototypes of the G230S, today, this is the only survivor...
The Chassis was refined, the engine was modified by Abarth.
Ghia found out that a serial-production would be to expensive, so the project was stopped.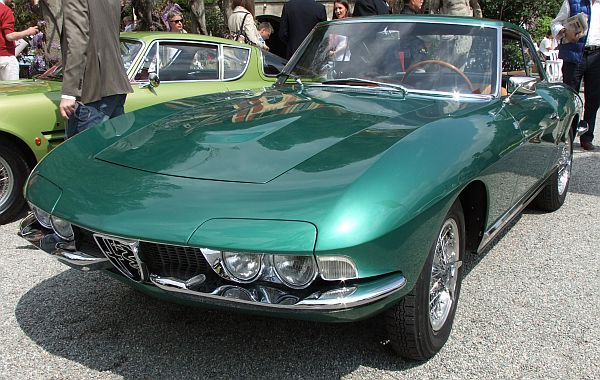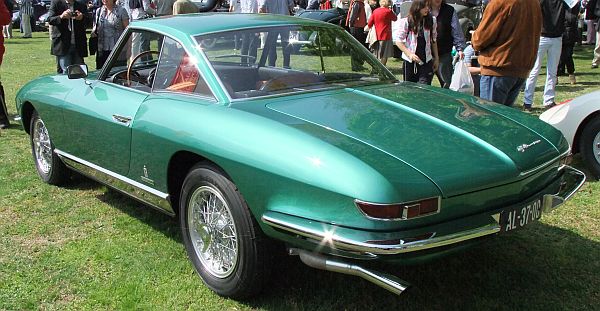 Alfa-Romeo 2600 Speciale Coupé Pininfarina, 1962
In 1962, Pininfarina showed this car at Torino (Italy) and Geneva (Switzerland), but it was a convertible.
For the International Motor Show of Brussels (Belgium), the car was modified into a coupe.
It remained a unique prototype, but design elements were used for later concept-cars
(front: 1965 Pininfarina Chevrolet Corvette Rondine, rear: 1963 Pininfarina Chevrolet Corvair).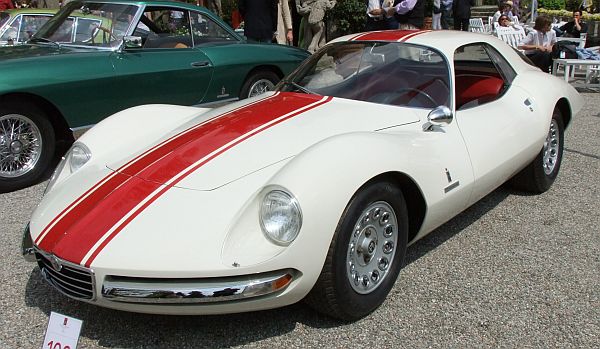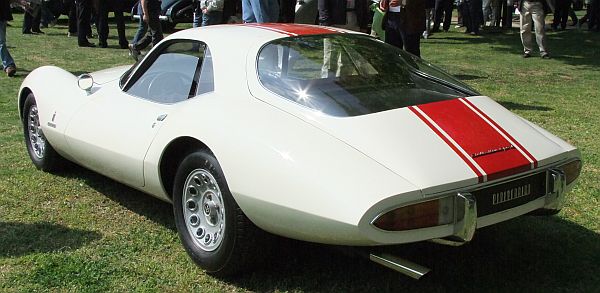 Alfa-Romeo Giulia 1600 TZ2 Coupé Pininfarina, 1965
Mention of Honor
Trofeo "FIVA" (Special Price of the Jury for the Best Car in Original Condition)
Trofeo Auto & Design (Special Price of the Jury for the Most Interesting Design)
The "TZ" in the name of this car stands for "Tubulare Zagato".
Tubolare means the car uses a chassis, made out of tubes.
But Zagato never had anything to do with this special chassis! The body was designed by Pininfarina!!!
Out of the TZ-series, there were only two chassis that weren't bodied by Zagato.
This one, and the other one got its body from Bertone, and got famous under the name Alfa-Romeo Canguro, by the way, owned by the same collector.