Concorso D'Eleganza Villa D'Este 2010
24. / 25. April 2010
Special Exhibition: BMW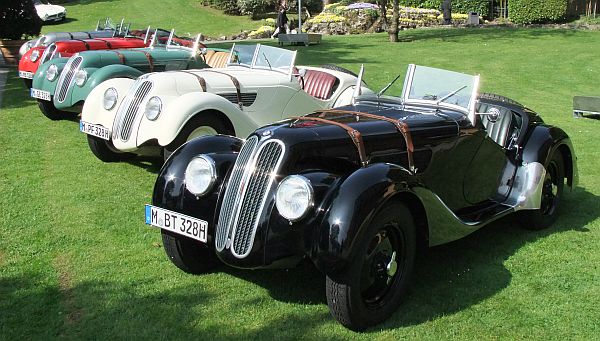 As main sponsor, and organizer of the Concorso Villa D'Este, BMW, of course, has to show some special cars at this wonderful event.
The picture above, showing five(!) BMW 328 at the parc of the Villa D'Este, was taken on Saturday,
the photo below, showing the same four Roadsters, was taken on Sunday, at the garden of Villa Erba.
The fifth one, a silver 328, was missing, but could be found at the special exhibition at the Pavillon, showing BMW milestones of the Mille Miglia race.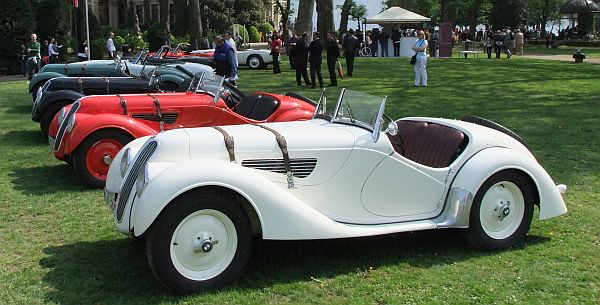 Not even 500 cars of the model 328 were built, at Villa D'Este there were five, coming from the BMW Museum, plus another one, which was listed for the Concours!

But at Cernobbio, there were some more rare BMWs,
for example these 507...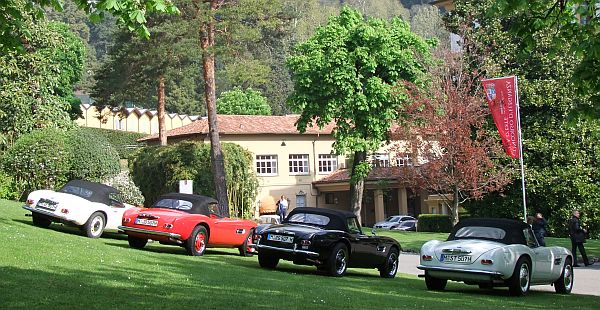 At the Pavillon, on Sunday, there were some other rare BMW cars: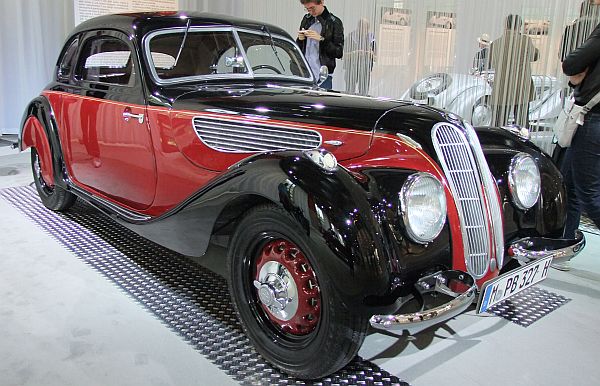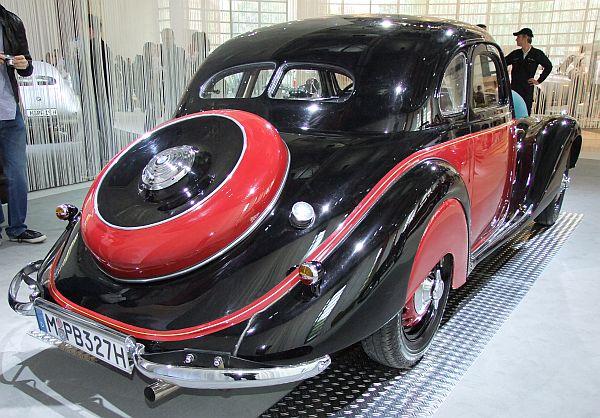 BMW 327
The Coupe, even more rare than the 327 Convertible, was also available with the more powerful engine of the 328 Roadster, then called 327/28.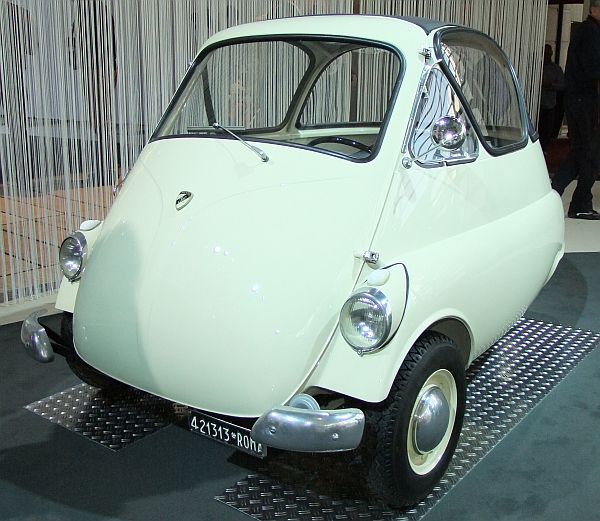 Iso Isetta
The original!
In Cernobbio (Italy), BMW wanted to show that their successful "Isetta", which saved the company, was a modified Iso Isetta, an Italian idea.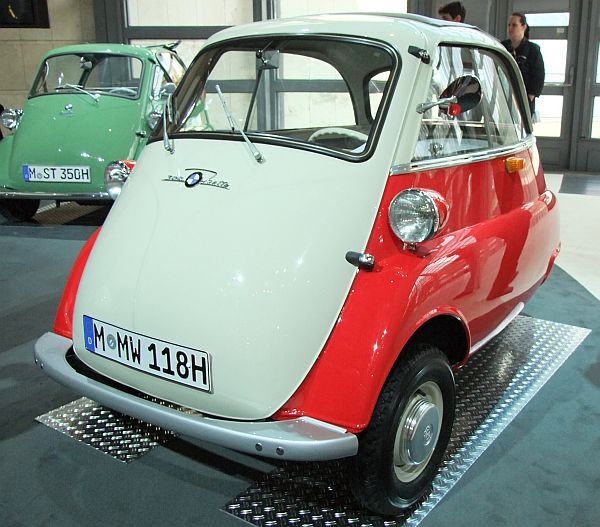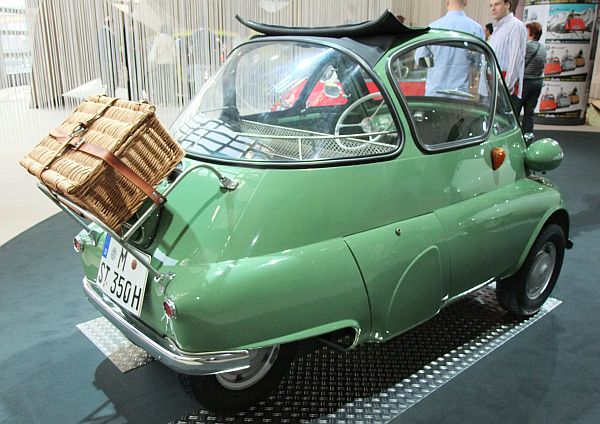 BMW Isetta
With some modified details, including a second rear-wheel (the original only had one!),
the Isetta was able to earn BMW the money needed to engineer the BMW 700-series, and the "New Class" (BMW 1800).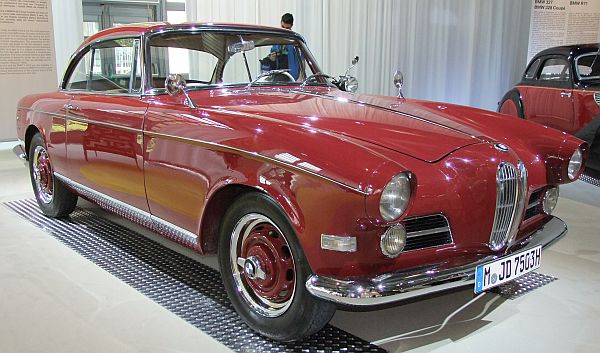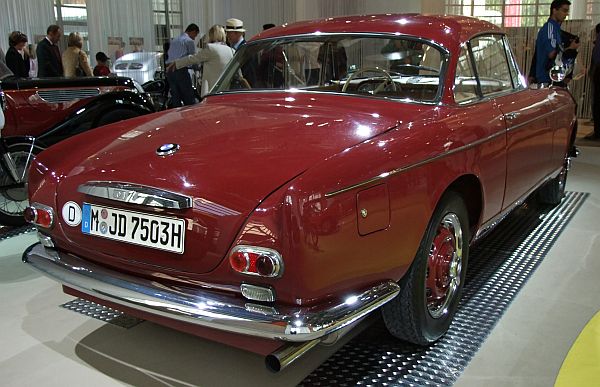 BMW 503 Coupe
Compared to the 507, the 503 Coupe (and Convertible) is less sporty, and the cars are less famous.
But this Graf Goertz design is even more rare, only 273 coupes were built between 1955 and 1960.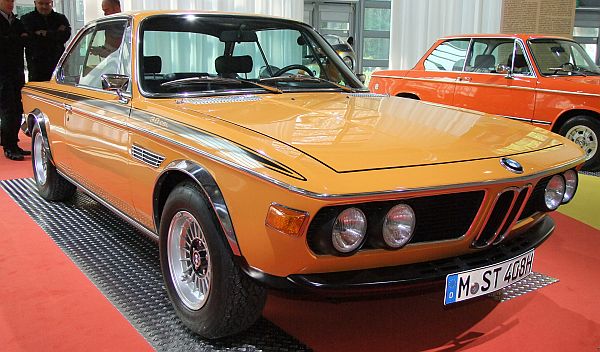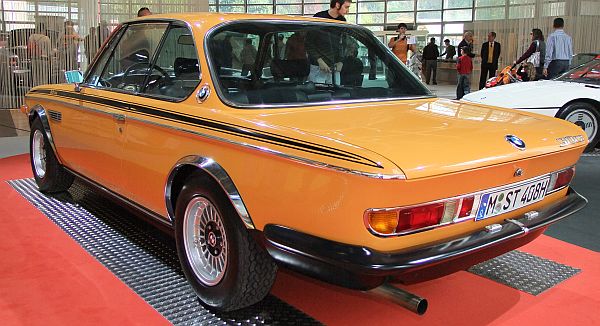 BMW 3,0CSL
The "L" of the CSL stands for lightweight, and means that the car was 200kg lighter than a standard coupe.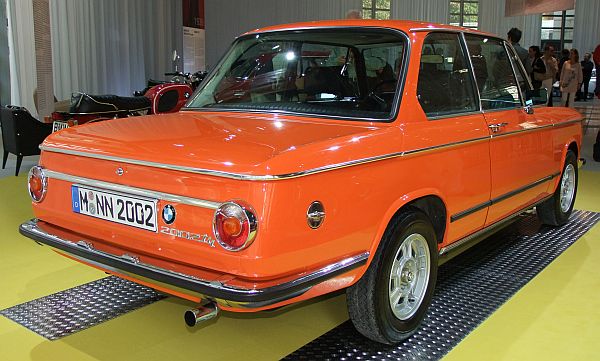 BMW 2002tii
The 2002 tii is some sort of the grandfather of the M3.
O.K., today the 130hp are not as impressive as when the car was new...
The car shown on these photos was built in 2006, just using new spare parts from BMW!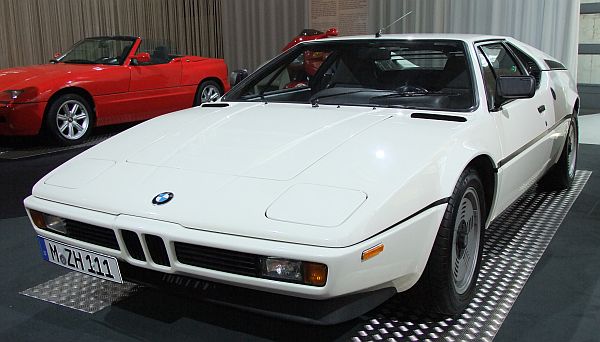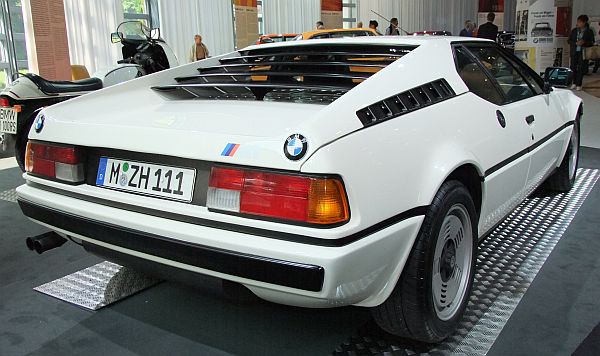 BMW M1
Inspired by the BMW Turbo conceptcar, designed by Giugiaro, engineered by Lamborghini.
The M1, the first model of the BMW Motorsport GmbH, was breathtaking, but not a real success.
The engine was later used for the sportiest 6-series, the M635CSi.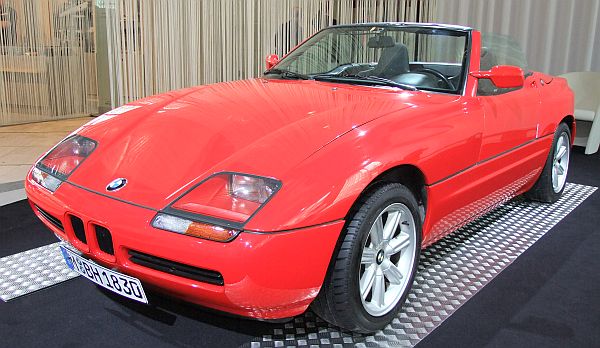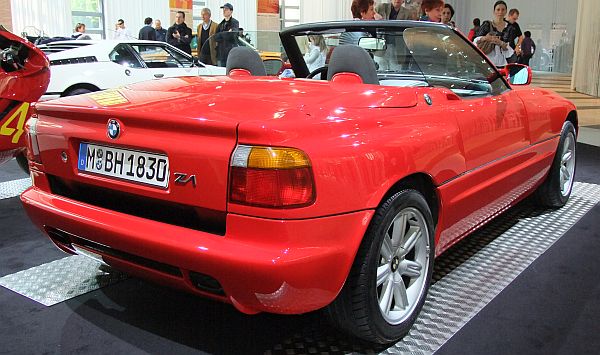 BMW Z1
One of only 8000 Z1.