Concorso D'Eleganza Villa D'Este 2010
24./25. April 2010
Special Exhibition BMW 328
On Sunday, there was a small, but exclusive exhibition of famous BMW 328, located at the Pavillon of Villa Erba.
70 years ago, back in 1940, BMW won the Mille Miglia, and for that reason they brought all related BMW cars from their Museum to Cernobbio.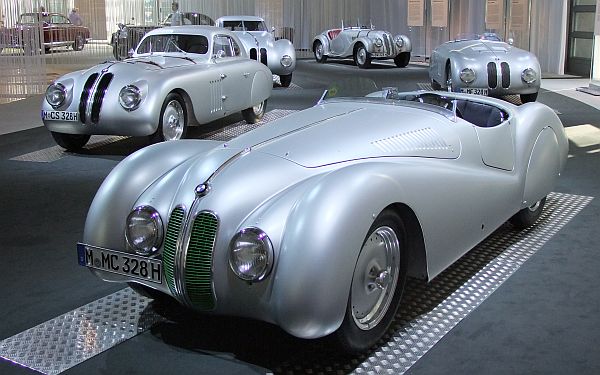 The 328 group...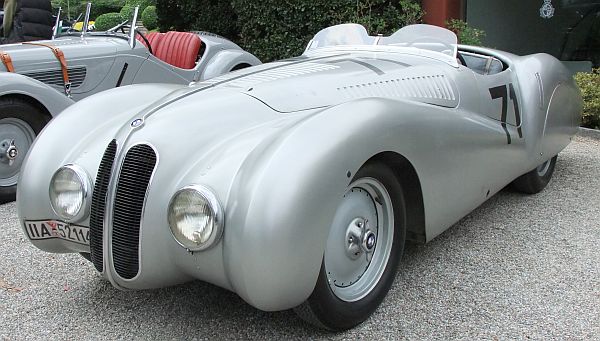 Outside the Pavillon, there was another Mille Miglia contestand,
the famous "Bügelfalte", which was built at BMW.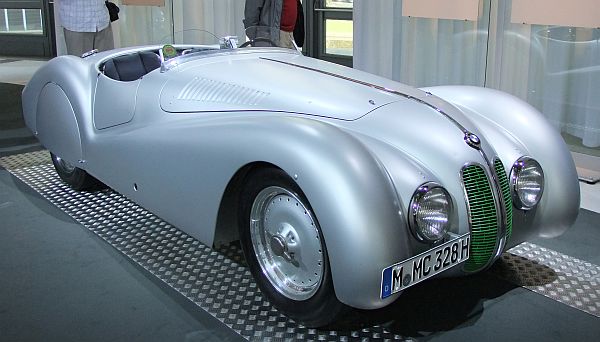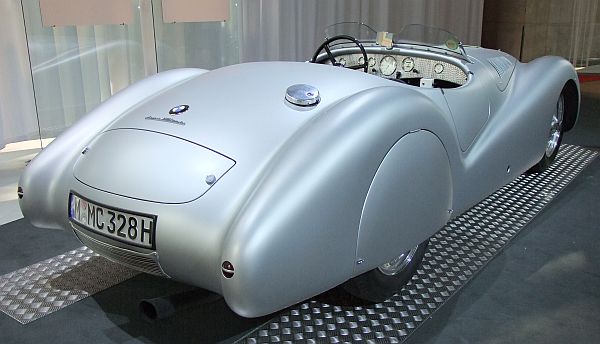 Inside the Pavillon, there was another roadster, but this one was bodied by Carrozzeria Touring.
BMW wasn't able to create three roadsters at the same time, just in time for the race,
for that reason, two of the Mille Miglia roadsters were built in Italy.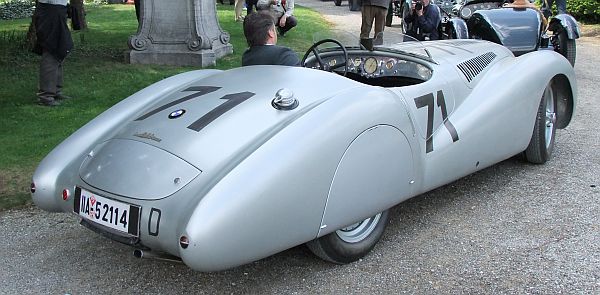 The Bavarian body is easy to identify by the edge on top of the fenders, for that reason it got the nickname "Bügelfalte".
Shortly after the Concorso D'Eleganza Villa D'Este, the car was auctioned for more than 4 million Euro, which made the car the most expensive BMW.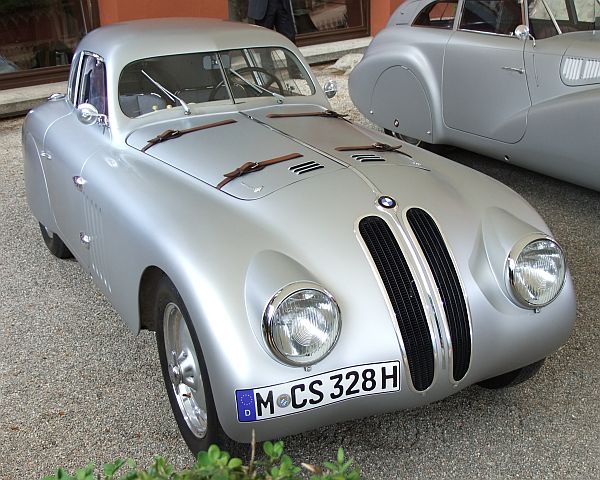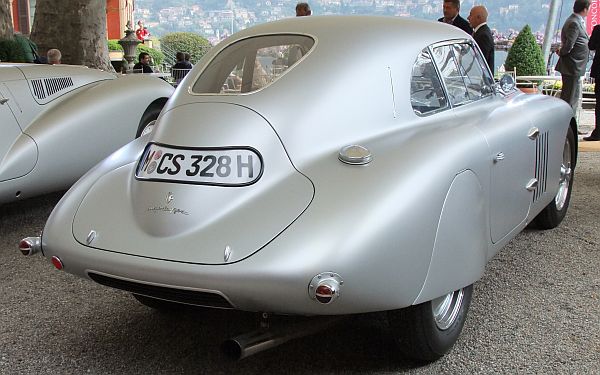 Carrozzeria Touring also bodied this coupe, which was driven by Huschke von Hanstein, and won the 1940 Mille Miglia.
In 2004, this car made it again, and after this event, the car finished the Historic Mille Miglia as winner, again.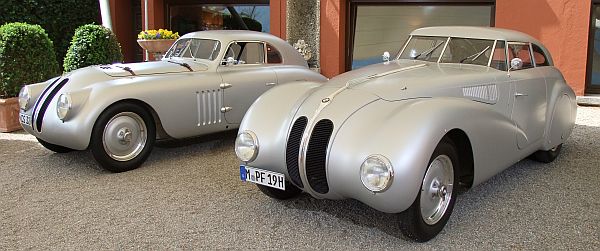 Next to the Touring coupe, BMW created another coupe, in Munich,
the design was created with the help of aerodynamic-pioneer Wunibald Kamm.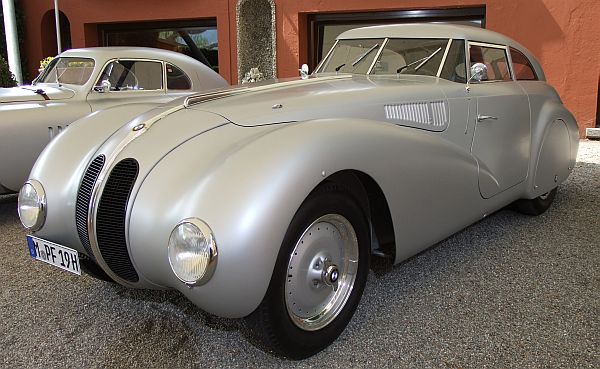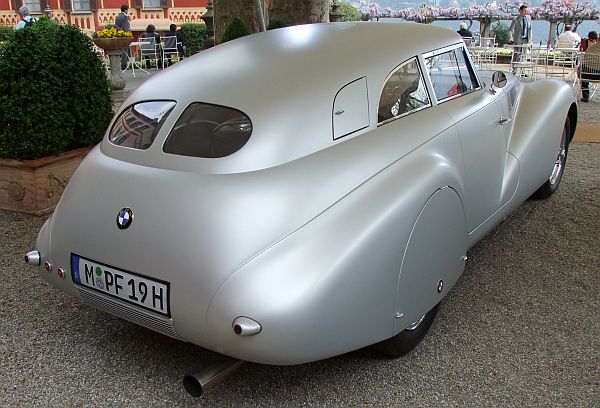 The "Kamm-Coupe" shows a lengthened wheelbase (20cm).
Unfortunately, the car didn't finish.
After WWII, the original car was destroyed in an accident, and so BMW worked on a recreation for years.
The Villa D'Este Concours was the premiere for this replica, followed by the Historic Mille Miglia.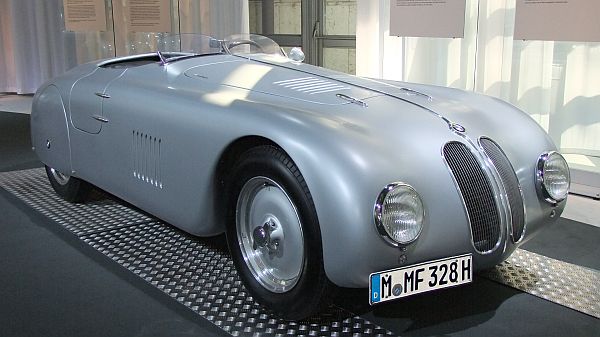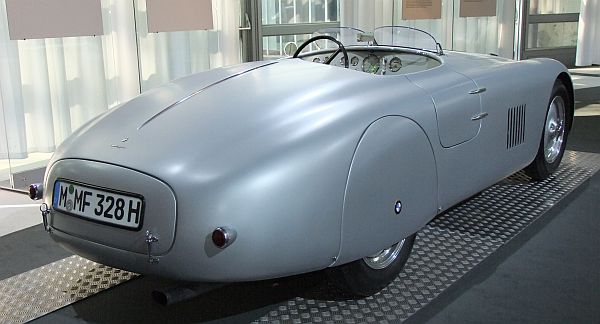 Built for the race "Berlin-Rome" 1941, but due to the war, this race never happened.
Three cars were bodied by Touring with a Superleggera-body.
The design was reduced to pure aerodynamic elements, for that reason, the weight could be reduced, again.
Unfortunately (in my opinion), all the displayed cars show a "better-than-new"-condition, so it's hard to say if it's an original (70 years old) car, or a recreation.
But the sound, that is definitely original, I heard the Kamm-Coupe, and I think everyone in a zone of 3km in diameter was able to hear it... WOW!
Not part of the 328-exhibition, but also shown at Cernobbio:
The Touring-Coupe inspired concept car Mille Miglia 2006!