Concorso D'Eleganza Villa D'Este 2010
Class F: closed postwar-sportscars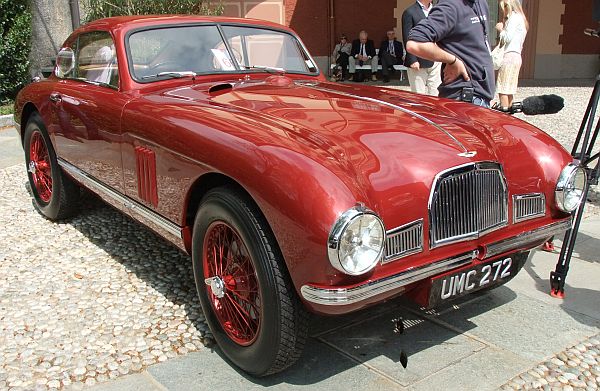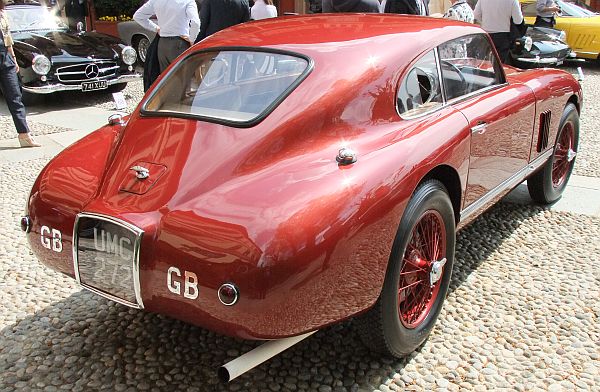 Aston-Martin DB2 Coupé, 1949
This DB2 is an early model, as you can see by the front-grille in three parts.
The side-vents in the front-fenders are also indicating that this car is one of the first series of 49 cars.
In Great Britain, the license plates stay on the car, even when the cars are sold, so they are almost as good as the chassis-number for identifying a car.
"UMC 272" is the license plate for a very unique DB2:
It's the fourth chassis of the DB2-series, and the second DB2 that got a 6-cylinder engine. This engine was engineered by Walter O. Bentley, when he worked for Lagonda.
The first three chassis raced in LeMans, but UMC 272 was David Brown's personal car, and had some test-drives for car-magazines.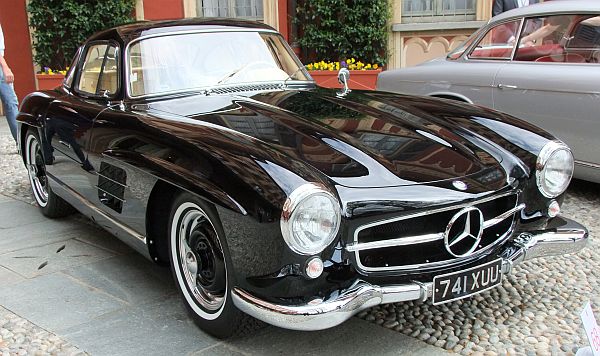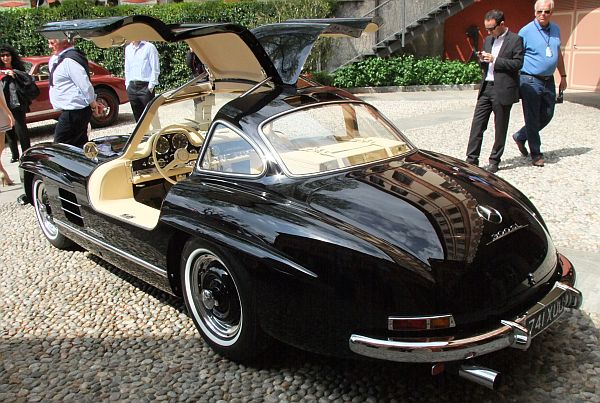 Mercedes-Benz 300SL Coupé, 1954
Winner Class F
A 300SL Gullwing is normally not something special at a Concours, but this one fascinated by the "better-than-new"-look, and the fact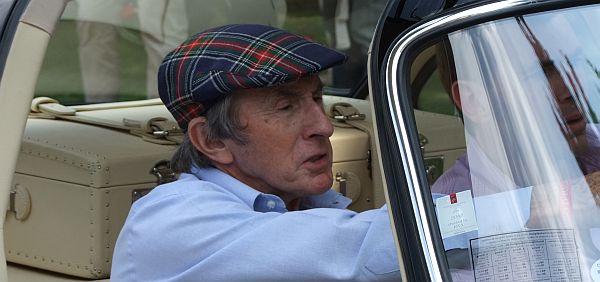 that it was shown by the son of Jackie Stewart.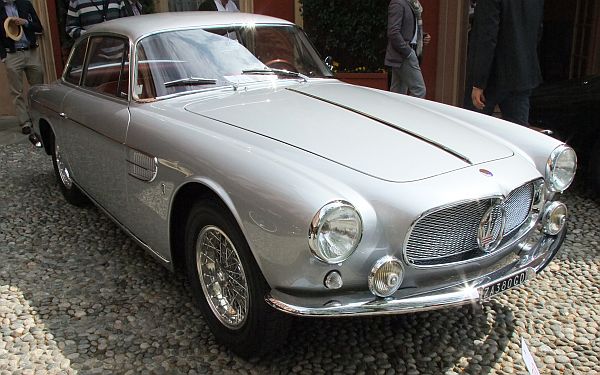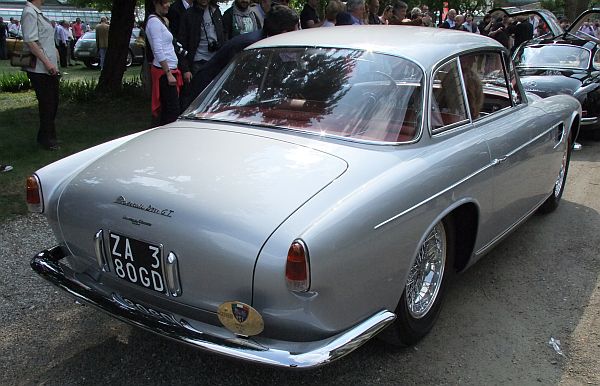 Maserati A6G/54 Coupé Allemano, 1956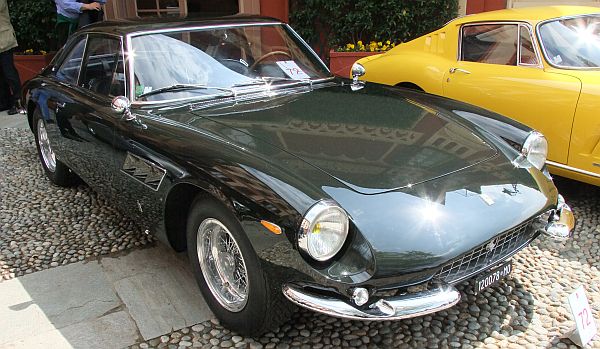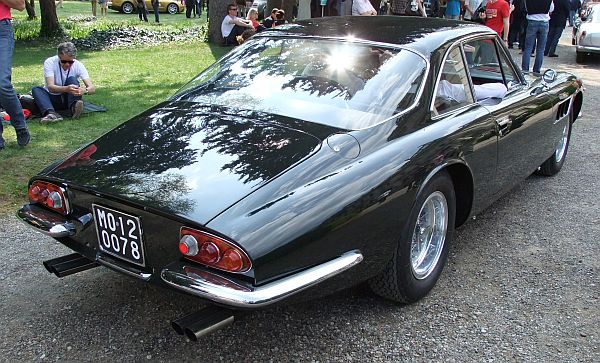 Ferrari 500 Superfast Coupé Pininfarina, 1965
The Super-Ferrari of the 1960's, only 36 cars were built.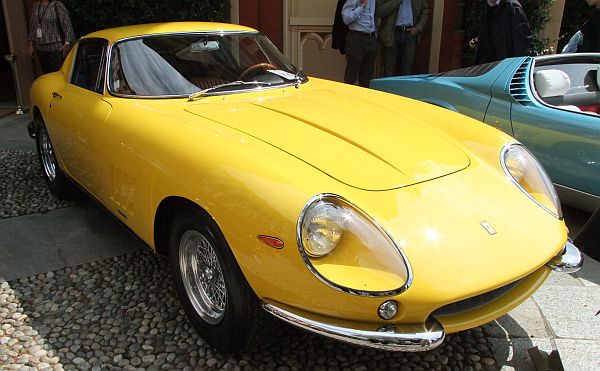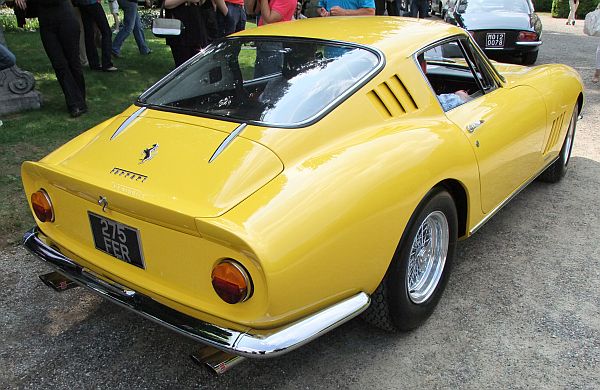 Ferrari 275GTB/4 Coupé Scaglietti, 1967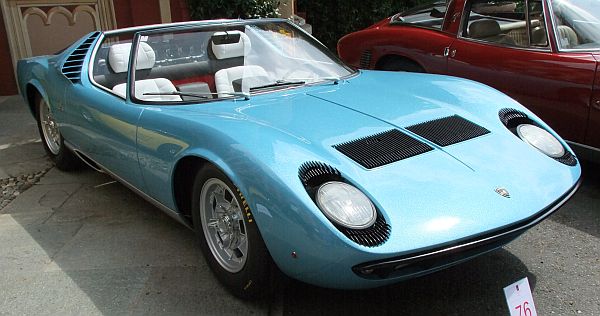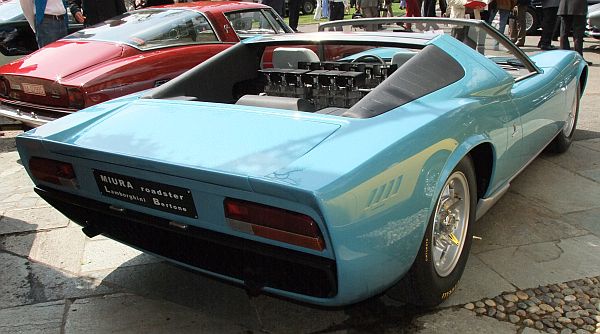 Lamborghini Miura Roadster Bertone, 1968
Mention of Honor
Trofeo BMW Group Classic (Specialprice of the Jury for the most sensitive restoration)
A very unique car!
There are some Miuras with cut-off tops out there, but this one is no conversion!
This was a Bertone showcar, but was sold, after the decision was made that the car had no chance for being a production car.
The first owner of the Miura Roadster modified the car, because the car should do some public relation for using zinc in the automobile industry.
Therefore the car was renamed SN-75, and was shown on various shows.
Later, the car was shown in a museum.
The current owner saw it, and the need for a restoration.
So he bought it and restored it back to original specifications.
By looking at the car, the strange glimmer-blue paint is irritating, but it is the original color...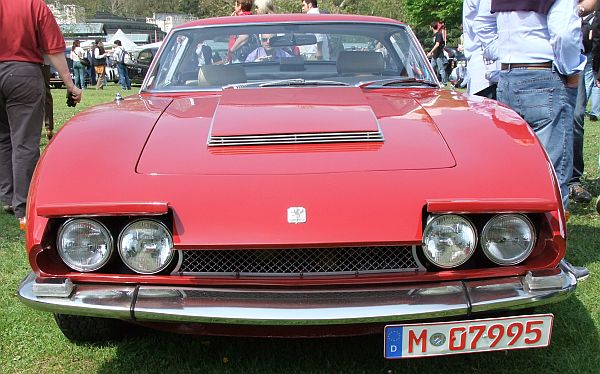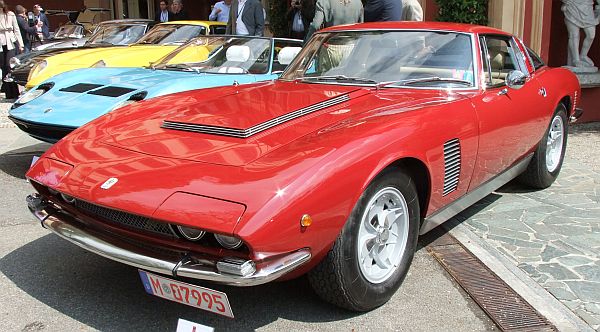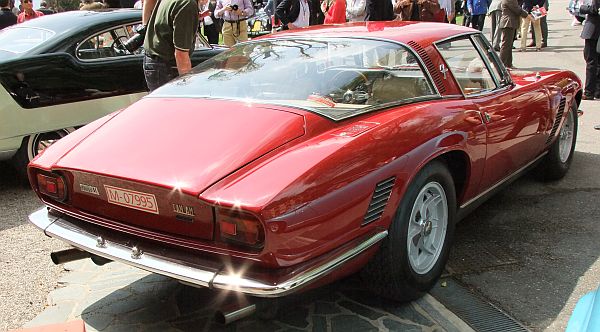 Iso Rivolta Grifo Can Am Coupé Bertone, 1971
Back in the 1970's, the Europeans knew that kind of car as "hybrids".
The Iso-Grifo isn't powered by electricity, in fact, this one has a 7.6-liter V8 engine.
A Hybrid of the 70's meant the combination of a powerful American drivetrain with a stylish European (mostly Italian) coachwork.
Other Hybrids were Facel-Vega, or Monteverdi.