Concorso D'Eleganza Villa D'Este 2011
Class C: Fifties Chic - Cars for the Jet Set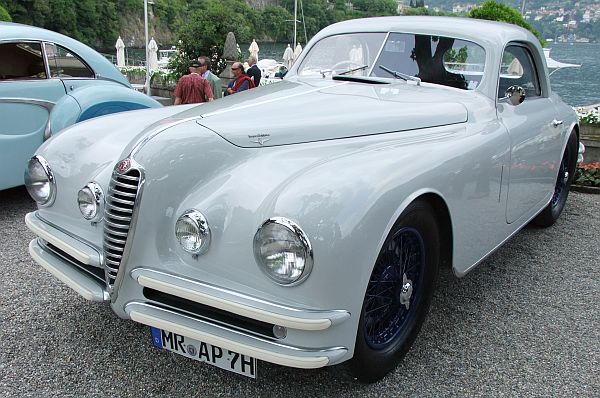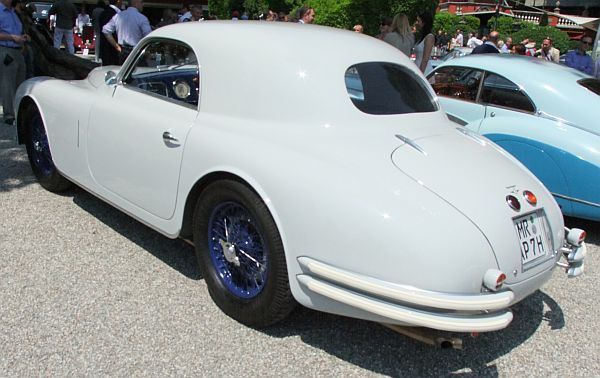 1946 Alfa Romeo 6C 2500 SS Touring Coupé
Back in 1946, it was quite unusual to see a car in the later called "ponton-design".
Carrozzeria Touring tried to reduce the body-weight with this design, and it worked...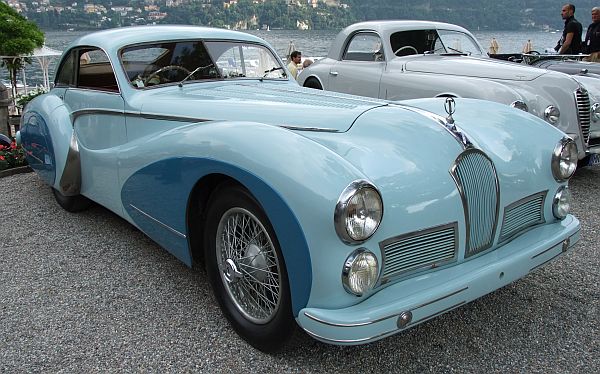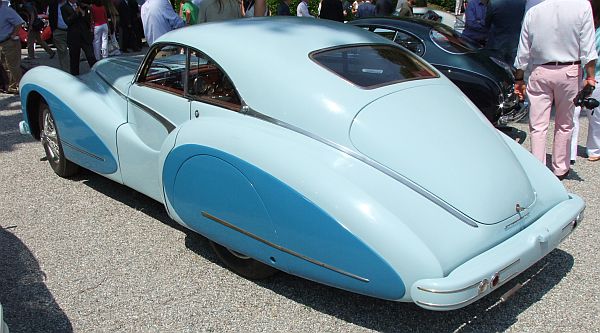 1948 Talbot-Lago T26 GS Saoutchik Coupé
This car shows some patina, but it's a wonderful example that restoring can kill the history of a car.
This T26GS still shows the original paint-job, at least, it shows it again, because a later paint job was removed without damaging the original one.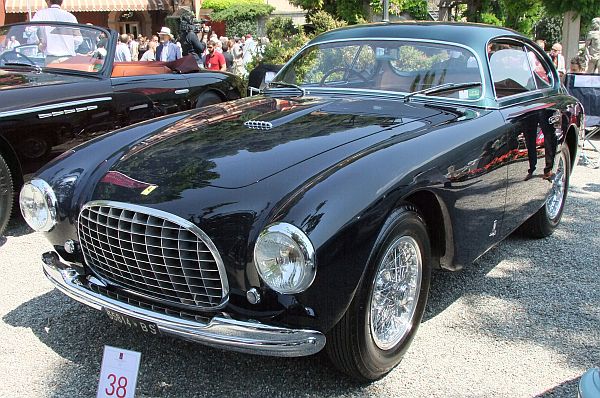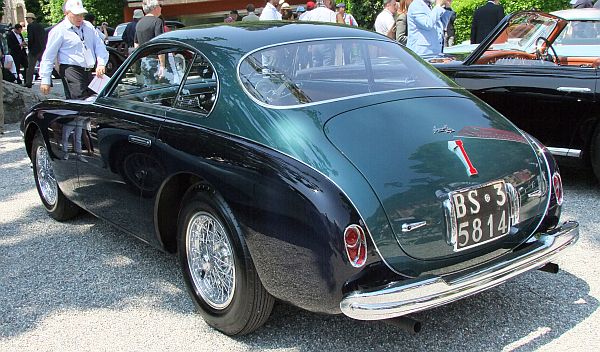 1951 Ferrari 212 Export Vignale Berlinetta
Class Winner
The Export version was the more powerful brother of the 212 Inter.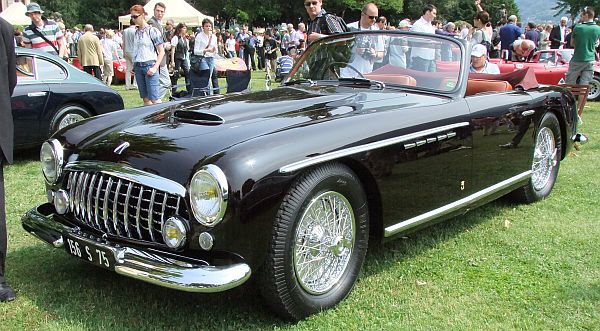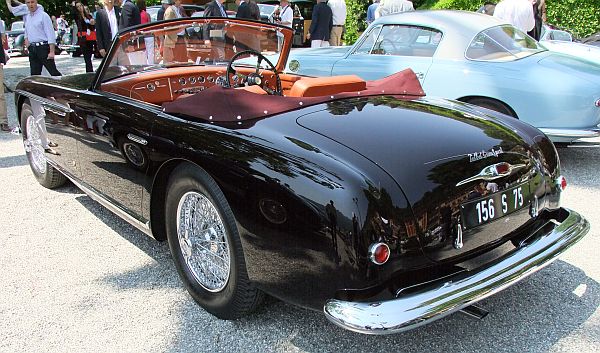 1951 Talbot-Lago T26 Stabilimenti Farina Grand Sport Cabriolet
This T26 was ordered by the Portugese Talbot agent, showing the first body on a T26 that wasn't created by a French coachbuilder,
and was shown at the Salon Paris in 1951.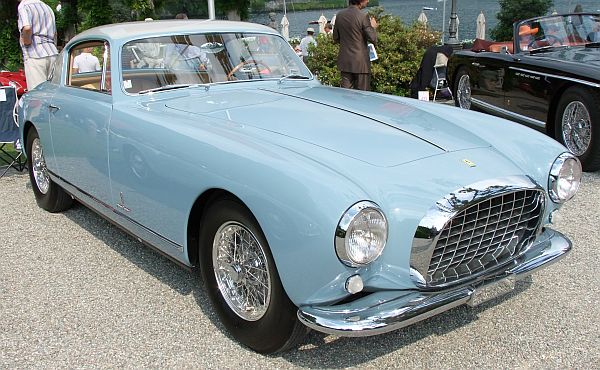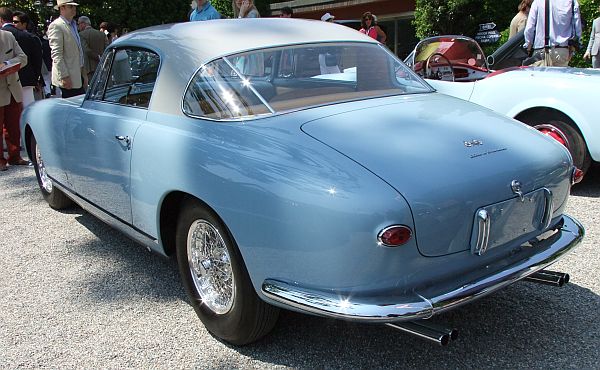 1953 Ferrari 375 America Pinin Farina Coupé
The very first 375 America, and the Americas were very expensive, and very rare.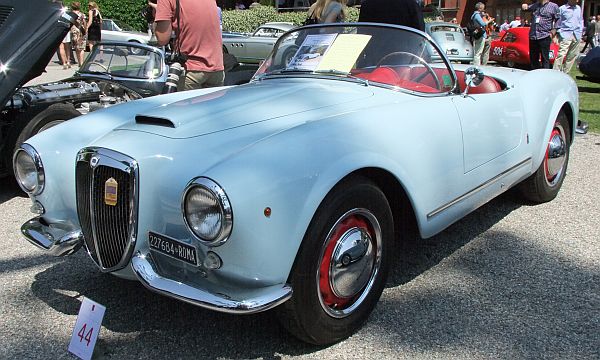 1955 Lancia Aurelia B24 S 'America' Pinin Farina Spider
Mention of Honor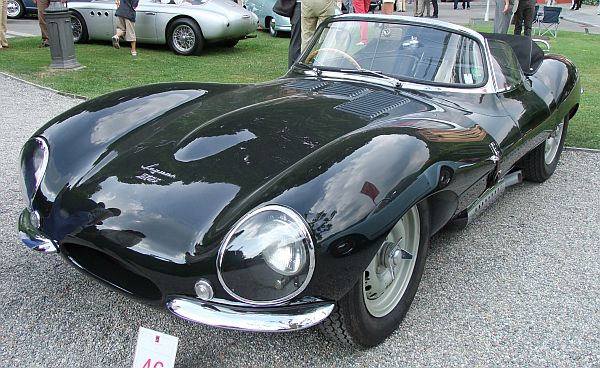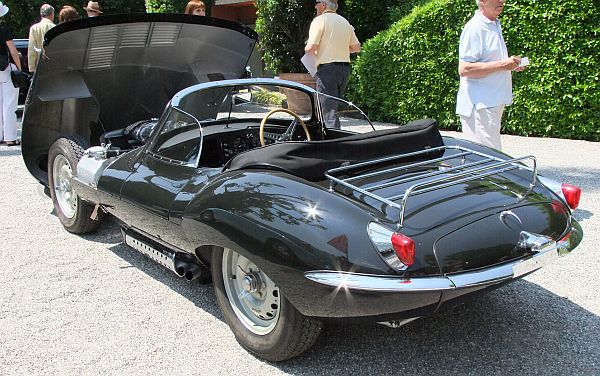 1955 Jaguar XKSS
Jaguar converted 16 D-Types to XKSS, changing the front hood, the rear, adding a windscreen.
Just to get rid of some D-Types, which Jaguar couldn't sell.
The factory fire of 1957 "solved" the rest of the problem, and destroyed 5 additional D-Types, and the tooling for the XKSS.