Concorso D'Eleganza Villa D'Este 2011
Class A: Closed For Comfort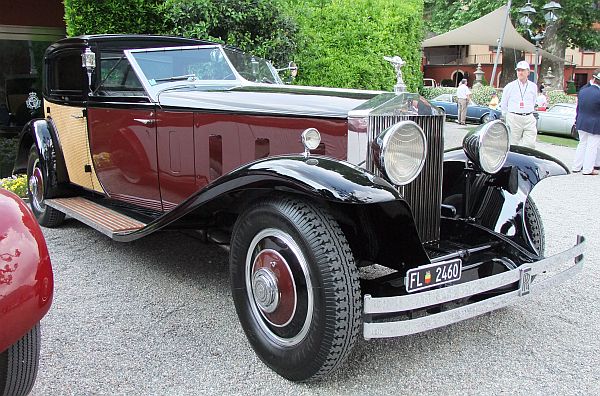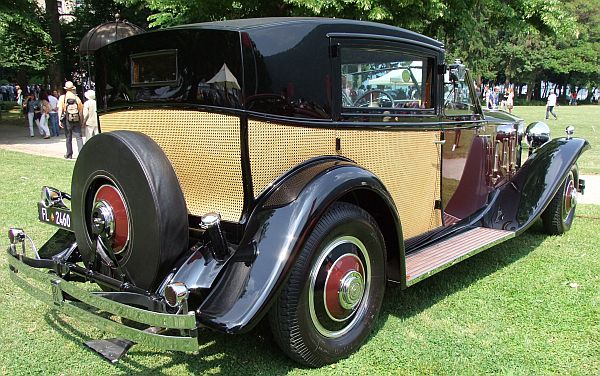 1933 Rolls-Royce Phantom II Brewster Special Town Car, chassis # 218 AMS
Trofeo Rolls-Royce (To the Most Elegant Rolls-Royce by the Jury)
Trofeo Jury (To the Best Preserved Pre-War Car by the Jury)
This Phantom II is one of about 100 chassis with the steering wheel on the left-side,
and was bodied by Brewster, an American coachbuilder, with one of the most elegant (and most expensive) bodies of that time.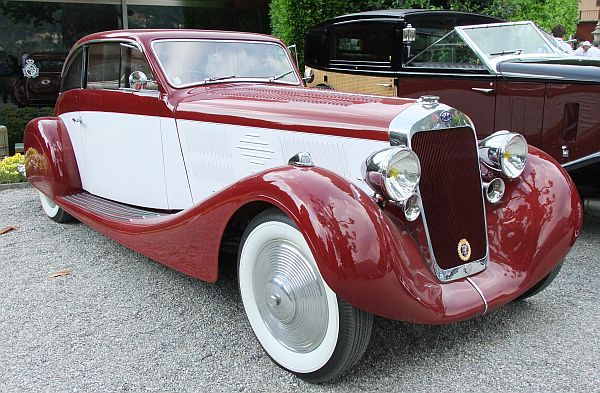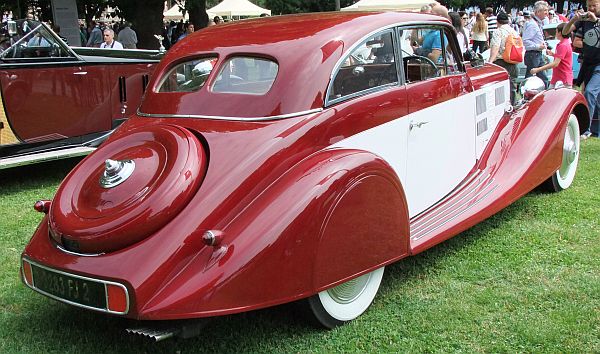 1935 Delage D8 105 S Autobineau Coupé
Mention of Honor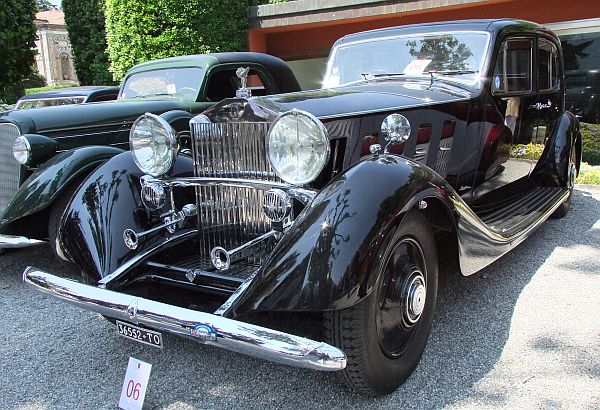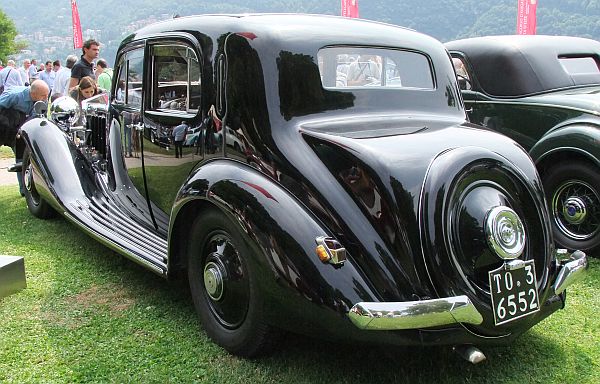 1935 Rolls-Royce Phantom II Pinin Farina Berlina
Quite unusual to see a Rolls-Royce, bodied by Pininfarina, and correct, there were only two Phantom II with coachwork by this famous coachbuilder,
who later created the Rolls-Royce Camargue.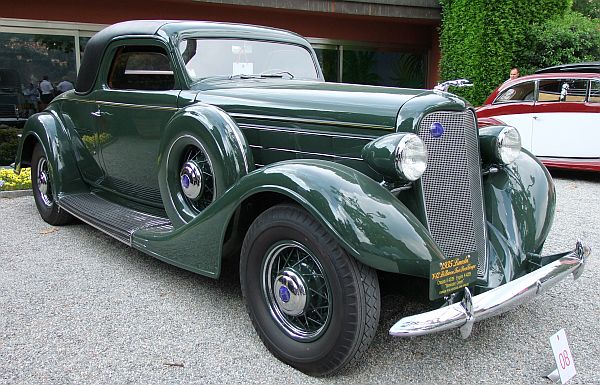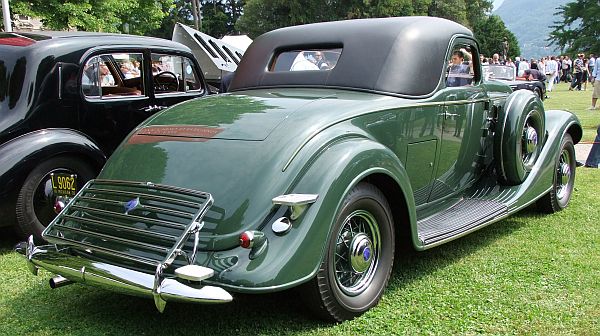 1935 Lincoln K Series V12 Le Baron Coupé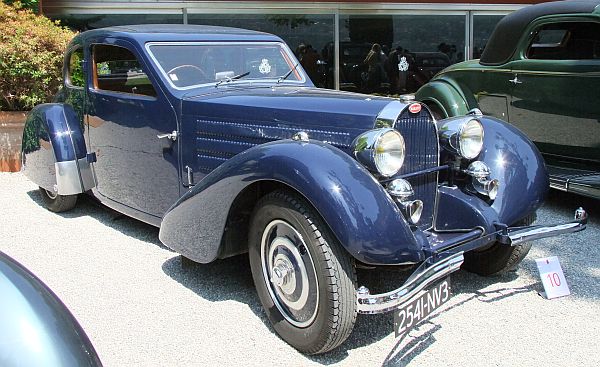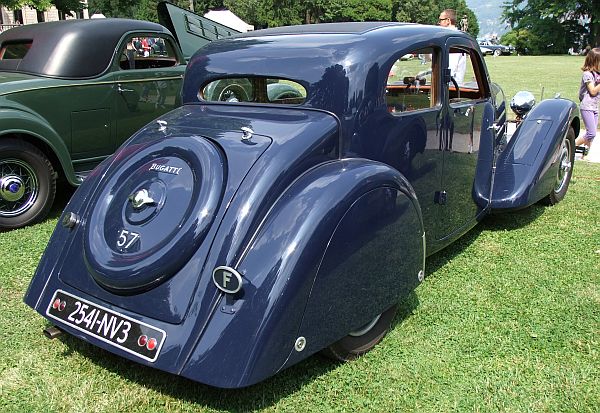 1937 Bugatti 57 Ventoux Coach, chassis # 57581
Trofeo Automobile Club di Como (To the Car Driven from Farthest Away)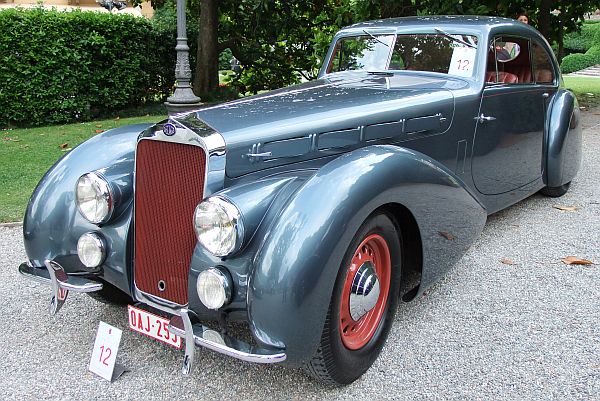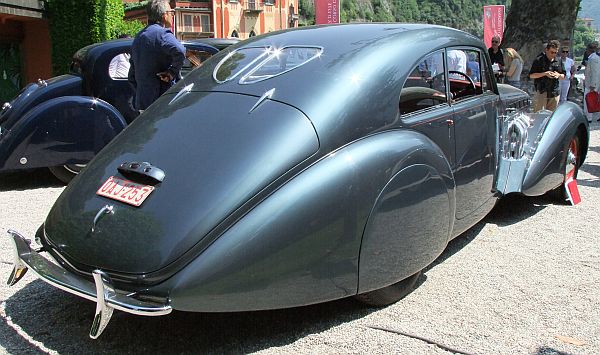 1938 Delage D8 120 S Pourtout Coupé
(This car was featured in an article, "Automobiles Classique", June 2011, French, 6 pages, 7 pictures)
Entrant: Roland D'Ieteren (B)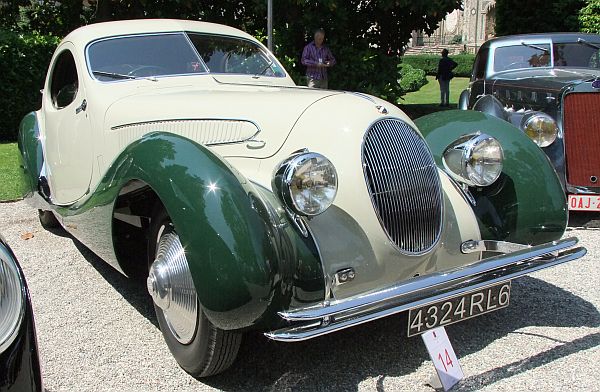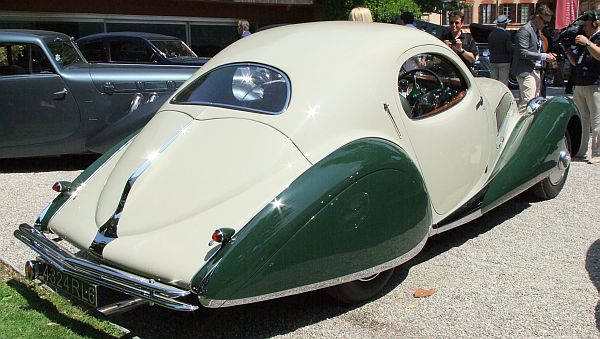 1938 Talbot-Lago T23 Figoni & Falaschi Coupé Royal
Class Winner
At the RM auction, there was a similar teardrop-design, based on a Talbot-Lago T150, which didn't have freestanding headlights.