Concorso D'Eleganza Villa D'Este 2011
Class E: Swinging Sixties Style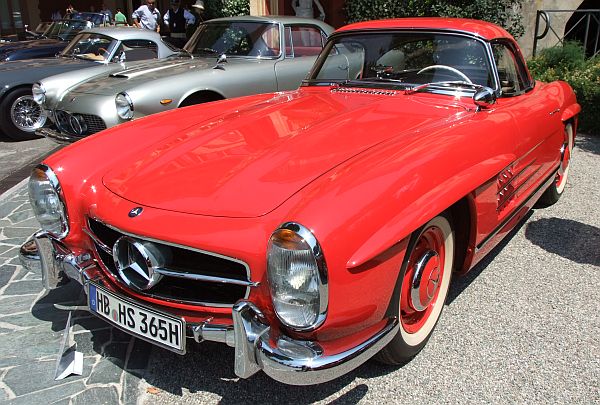 1962 Mercedes-Benz 300 SL Roadster
Trofeo ASI (To the Best Preserved Post-War Car by the Jury)
A wonderful 300SL Roadster, here shown with a hardtop,
but within all the beautiful one-offs, and low-production cars,
it didn't get the attention that it normally gets.
I have to admit that I didn't even take a rear-view,
but luckily there are (or better: were!) 1857 other 300SL out there...
So we can live with just one photo of this "mass-produced" Mercedes.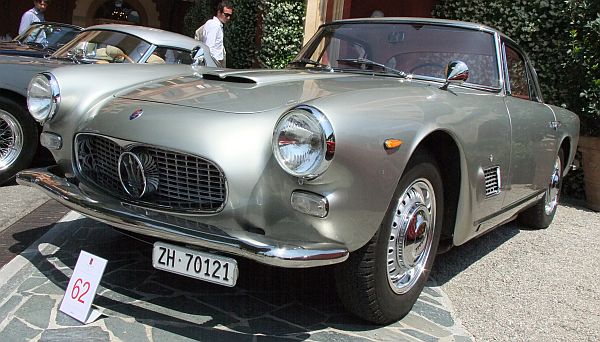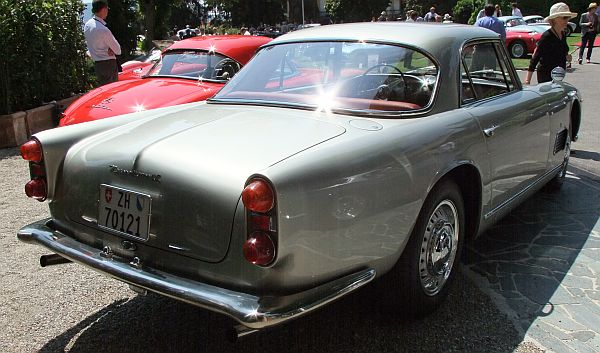 1962 Maserati 3500 GT Touring Coupé
Another car that is quite common, at least to car-enthusiasts.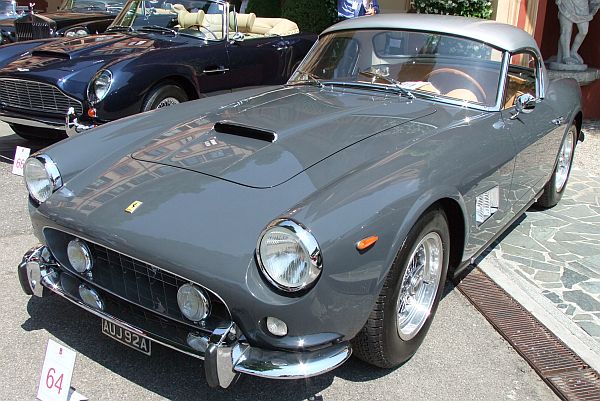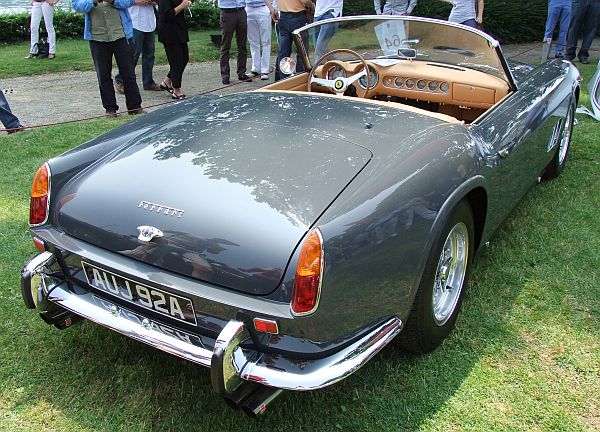 1963 Ferrari 250 GT SWB California Scaglietti Spider
Class Winner
This Ferrari was shown by Jean-Pierre Slavic, who showed most of his collection at the Geneva Classics 2008.
It seems that the 250GT SWB California Spider, that he showed at Geneva was a different one,
and I read somewhere in the Internet that that one wasn't an original one...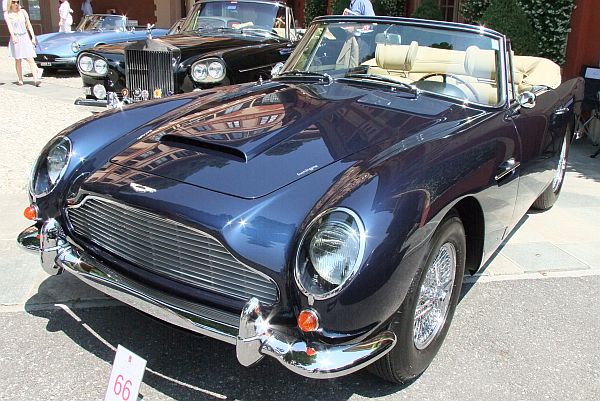 1965 Aston Martin DB5 Touring Convertible
Trofeo BMW Group Classic (For the Most Sensitive Restoration by the Jury)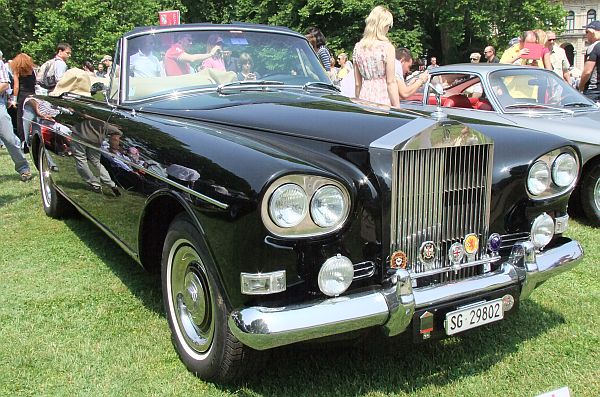 1965 Rolls-Royce Silver Cloud III Mulliner Park Ward Drophead Coupé
There was another "Chinese Eye" Convertible at Cernobbio, this year, have a look at the Rolls-Royce exhibition.
This car belongs to the Walter Steinemann collection, and he showed a Phantom I Town Car, back in 2009.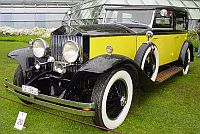 But hopefully, he will show his amazing Phantom VI Frua 2-Door Convertible once, when I finally have the chance to take pictures...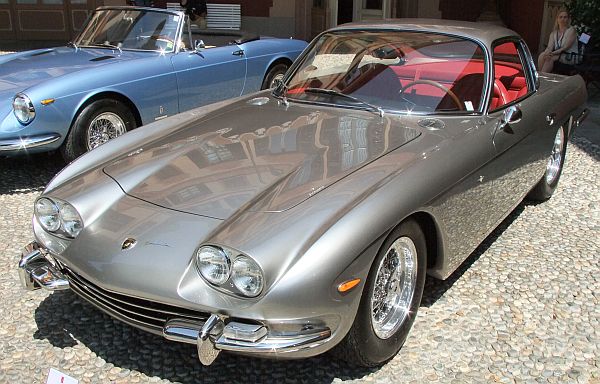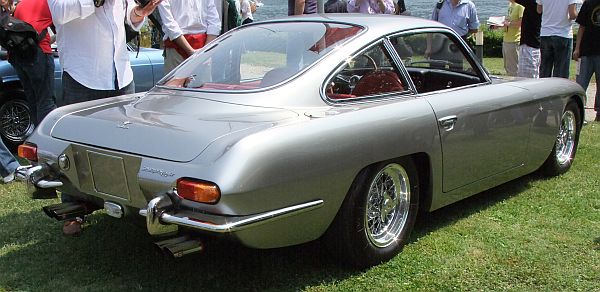 1966 Lamborghini 400 GT Touring Coupé
Mention of Honor
The 400GT with its 4.0-litre engine followed the 350GT, which had a smaller engine (3.5-litre).
In addition to that, the top was modified, so there was more space for some rear-passengers.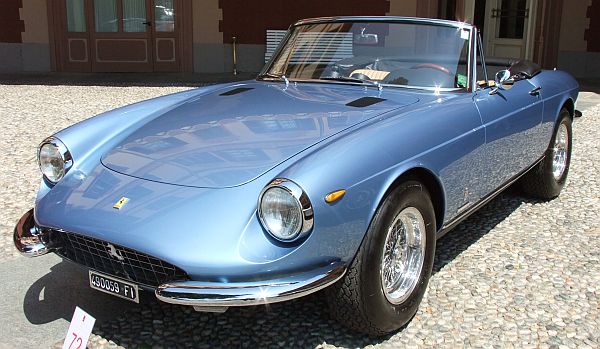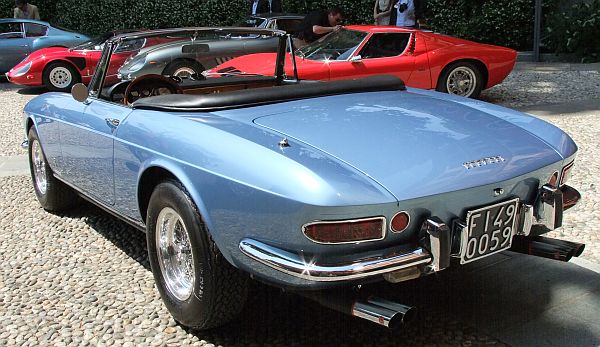 1969 Ferrari 365 GTS Pininfarina Spider
Another rare Ferrari, only about 20 365GTS were built, the body was almost the same as on the 330GTS,
just the front fenders had no air-vents, these were now in the front-hood...