Concorso D'Eleganza Villa D'Este 2011
Class H: Colour and Speed - Post-War Racing Icons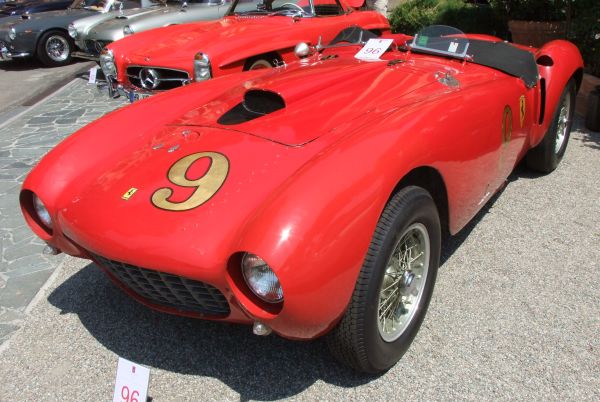 1953 Ferrari 375 MM Pinin Farina Spider
One of about 30 375MM is this Spider, another 375MM was shown at the RM auction.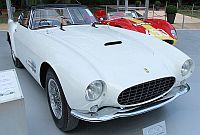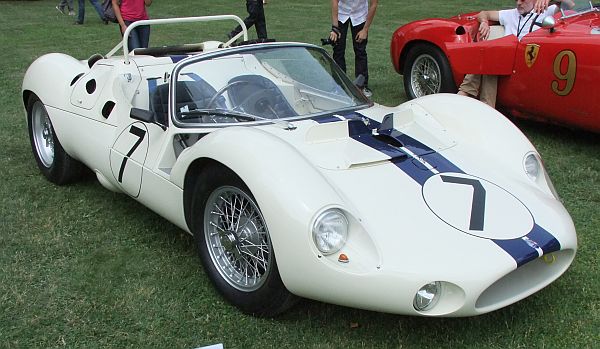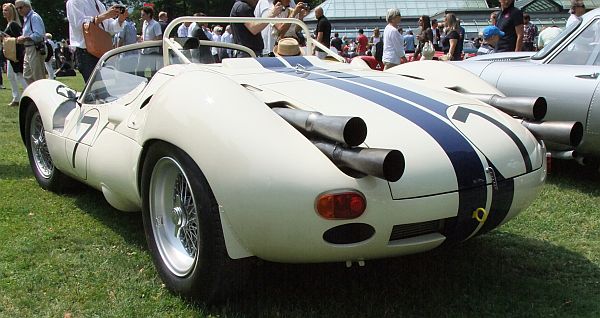 1961 Maserati 63 Fiandri Sport
Back in 1961, this mid-engined powered V12-Maserati Birdcage finished 3rd at the famous LeMans race.
It shows a very interesting exhaust-system, and position...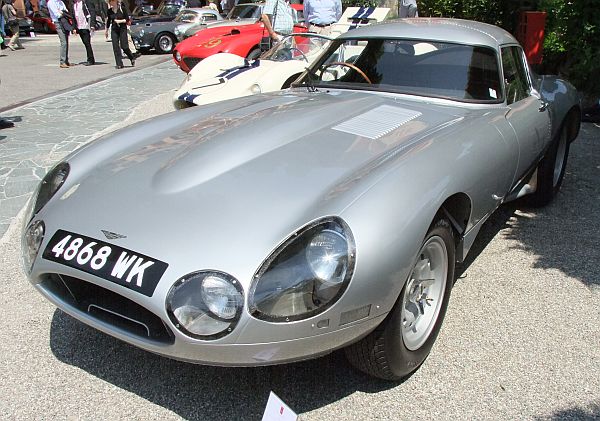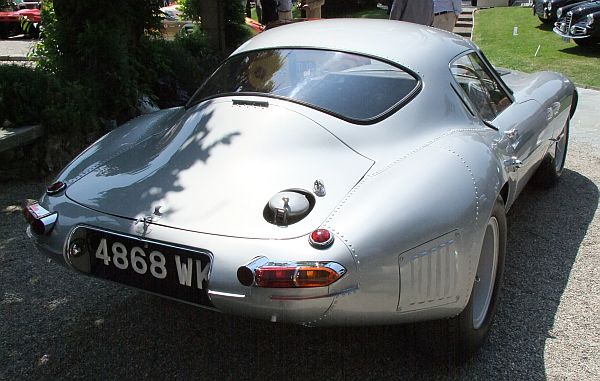 1963 Jaguar E-Type Lightweight Low Drag Coupé
Peter Lindner's car...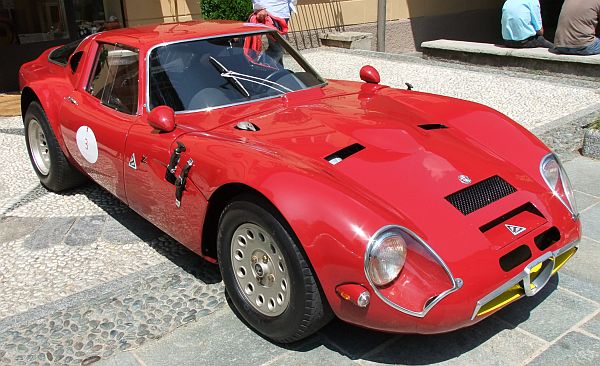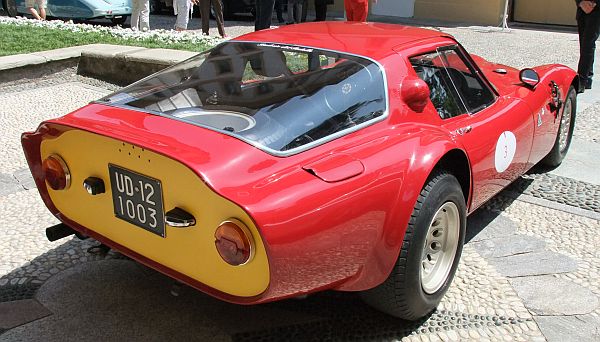 1965 Alfa-Romeo TZ2 Zagato Berlinetta
One of only 12 TZ2 ever built.
Last year, you were able to see a unique TZ2 at Villa D'Este, the only one bodied by Pininfarina,
and in 2005, there was the other one, not showing a Zagato body, the Canguro, built by Bertone, designed by Giugiaro.
At the RM-Auction, they showed a TZ1, and a SZ Coda Tronca.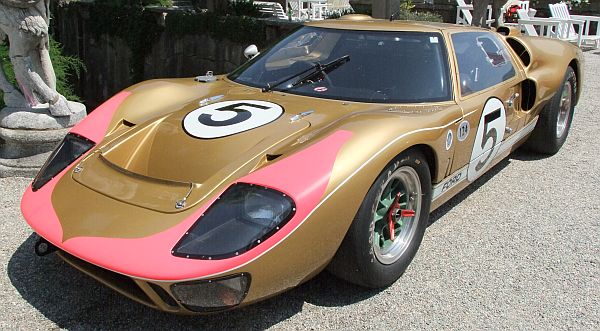 1965 Ford GT40 MkII FAV Coupé
Trofeo Auto & Design (To the Most Exciting Design by the Jury)
FAV stands for Ford Advanced Vehicle, which was located nearby London, Great Britain.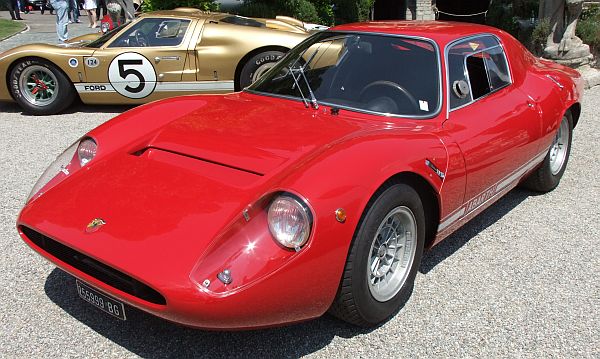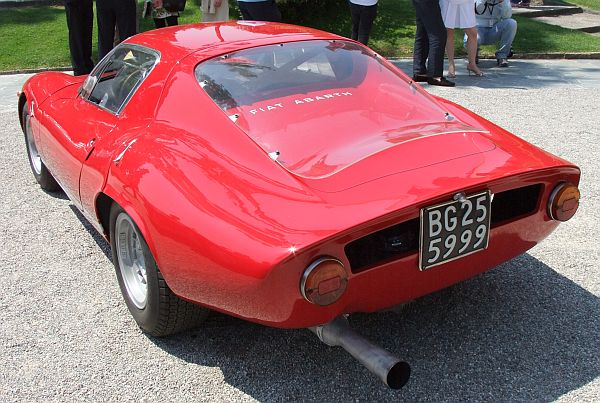 1966 Abarth 1300 OT Colucci Berlinetta
This car was bodied by Sibona & Basano, a quite unknown company,
but they built one very special prototype, the Mercer Cobra!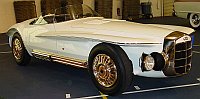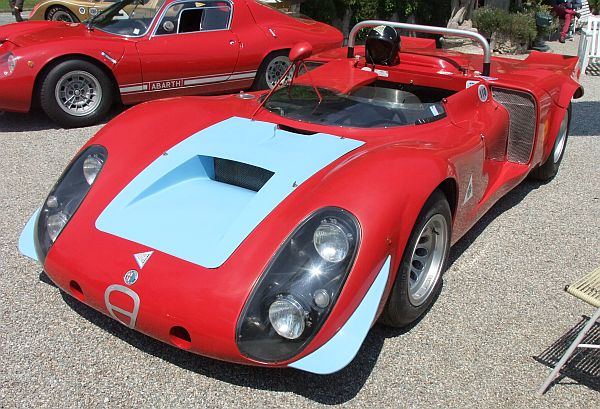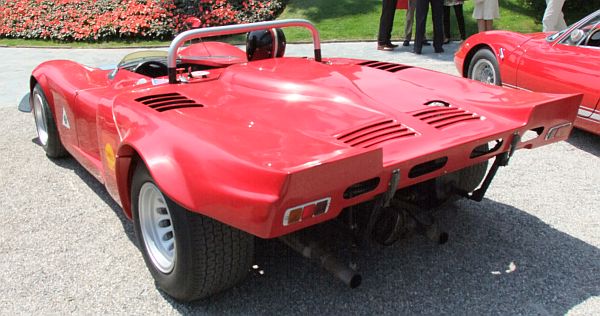 1968 Alfa-Romeo 33/2 Autodelta Spider