Concorso D'Eleganza Villa D'Este 2011
Mini exhibition
At the Pavillon of Villa Erba, Mini, a company owned by BMW, showed some special Minis.
The BMW art-cars are famous, but Mini has some, too...
Created to celebrate the 40th Anniversary of the Mini, several artists were asked to create their own special-Mini car.
David Bowie created a totally chromed Mini.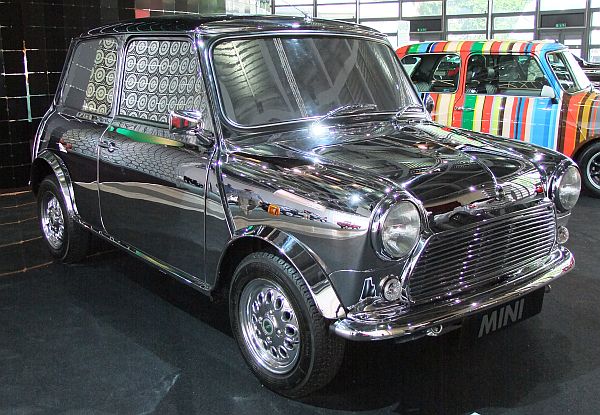 Kate Moss designed the following Spider-Web-Mini, and...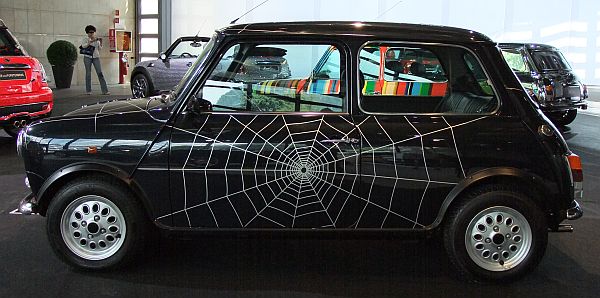 ... Paul Smith did one, showing the typical color-stripes.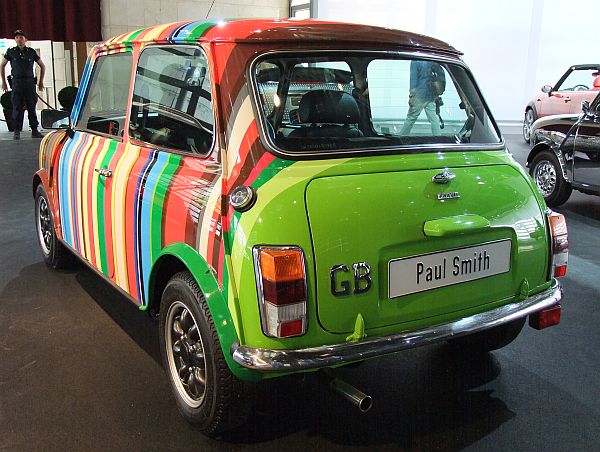 Several years later, Mini decided to support the biggest Anti-AIDS event in Europe, the "Life-Ball" at Vienna, Austria: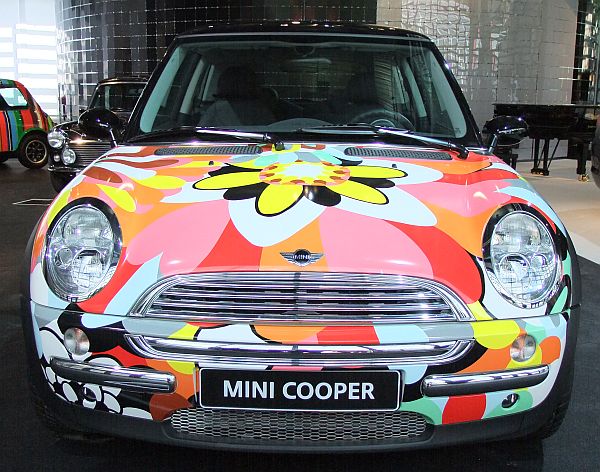 In 2003, Angela Missoni created a very colorful example of the new Mini generation.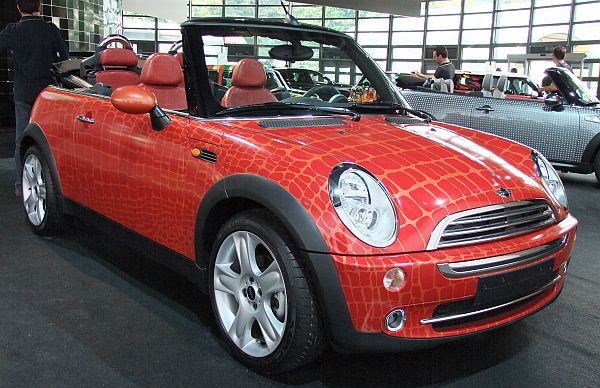 One year later, in 2004, Gianfranco Ferré created this Mini Convertible for the same event.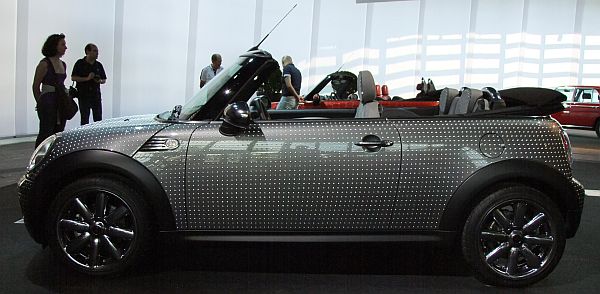 In 2010, Mini sponsored the Life-Ball with three Minis, one was created by Kenneth Cole.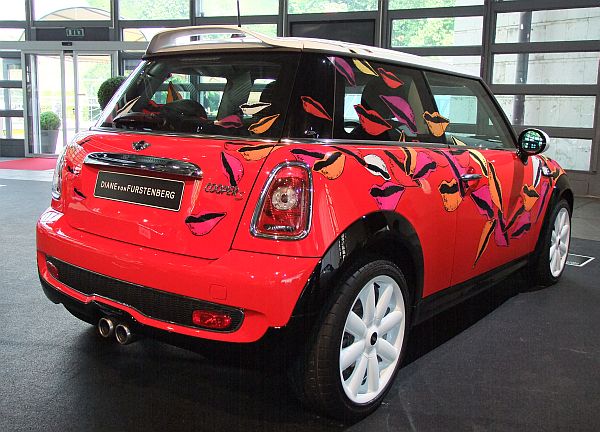 Another one was created by Diane Von Furstenberg...
So Mini really has some art-cars, too!